Be Occupied From Dawn to Dusk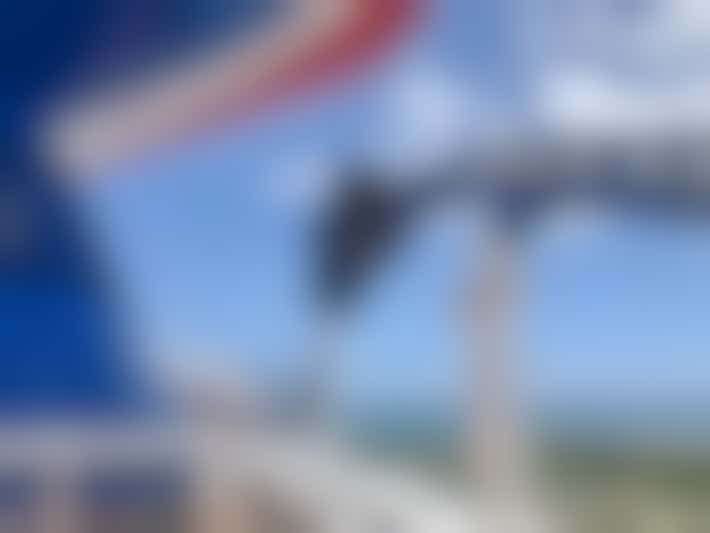 BOLT on Carnival Mardi Gras (Photo: Chris Gray Faust)
Activities onboard ships cover an array of interests, in order to appeal to guests of all ages. On a sea day, you can literally go nonstop from the crack of dawn to dinner. On port days, the activities are scaled back, but there are still things going on for guests who choose to stay onboard.
If you want to be active, you might begin the day with a morning stretch class, jog or walk a mile (or a few) on the deck. There are pool games, Ping-Pong, shuffleboard, and basketball courts - often with scheduled tournaments. On big-ship lines such as Royal Caribbean, Norwegian Cruise Line, and Carnival Cruise Line, there are rock climbing walls, rope courses, bumper cars, go-karts, surf and skydiving simulators, and even mini roller coasters. Thrilling slides - wet and dry kinds - are also big features on the newest ships, where you can hurl down multiple stories (and some even go over the side of the ship) for an adrenaline rush.
Indoors, you'll find enrichment lectures, board games, and cards (bridge is especially popular). Duty-free shopping is always a great pastime, and shops always run special promotions and raffles. There is also a wide variety of demonstrations such as chef-led cooking shows, ice carving, cocktail mixology, and the ubiquitous napkin folding. Participatory activities include art auctions, bingo, trivia, and dance classes. Depending on the cruise line, galley kitchen and behind-the-scenes tours may also be offered. While the ship is at sea, the casino is open and often offers gaming lessons and tournaments.
Entertainment during the day can range from musicians by the pool to matinee shows, small acts like singers and dancers or acrobats in the ship's atrium, and movies in the theater or poolside.
Most activities are complimentary, although there are a few fee-based events such as whiskey, beer, martini, or wine tasting, bingo, yoga, spin, and pilates classes. Video arcades and VR games also carry a charge.