Technology has certainly made traveling easier, and cruising is no exception. Need to get a message to your cruising companion but you're not sure where she is? There's an app for that. Need to quickly convert a price in Japanese yen into dollars? There's an app for that. Need to make an onboard restaurant reservation or check out when cruise trivia is? There's an app for that, too.
In recent years, cruise lines have introduced a variety of cellphone software applications (commonly referred to as apps) for a variety of pre-cruise and onboard uses. Some of the more popular apps are pre-cruise research tools that allow potential cruisers to view itineraries, learn about ports, explore ship deck plans and flip through photos of the onboard experience.
Also prevalent are apps (sometimes it's the same app) that passengers can use onboard to keep track of when onboard activities are taking place; make reservations for things like restaurants, shows and spa treatments; and even track onboard spending. Slightly less widespread are apps that enable onboard passengers to communicate with other passengers at little to no cost, through app-to-app texts and, sometimes, phone calls.
See below for a line-by-line guide to available cell apps. (All apps are free unless otherwise noted.)
---
1. Azamara Club Cruises App (Azamara)
Azamara's app, available on both Apple and Android devices, provides pre-cruise and on-ship functionality. Pre-cruise, Azamara customers can sign into their accounts to view all their upcoming booked cruises, learn about entertainment and dining venues and see deck plans, check out the spa menu and even check in for their upcoming sailings. Once onboard, cruisers can browse real-time daily activities and save them to a personalized calendar, access their onboard expense account to keep up with how much they're spending, and look at deck plans if they don't know how to get from one venue to another.
---
2. Carnival HUB (Carnival Cruise Line)
With this app, Carnival cruisers fleetwide can browse the day-by-day schedule of all onboard events, including nightly shows, sporting events on the big screen at the Seaside Theater, Seuss at Sea daily events, poolside activities, daily kids club activities and more, all while saving their favorites so they don't skip a beat.
Cruisers also can check the real-time balance on their Sail & Sign accounts; find information about alternative dining venues like Guy's Burger Joint, BlueIguana Cantina and Bonsai Sushi (the ability to make reservations is in the works); research and book shore excursions; search deck plans; and keep track of their ship's current estimated arrival and departure times for upcoming ports, along with the expected weather in port. On select ships, cruisers can also use the app to order pizza (fees apply) for delivery almost anywhere on board. For $5 per cruise, app users can turn on a "chat" feature and communicate via text-like messages with other app-enabled passengers onboard their ship. There is also a group feature so multiple members of a family or a group of friends can communicate at the same time. Carnival plans to add more functionality to the app in the future, including the ability to view photos taken by the ship's photographers.
---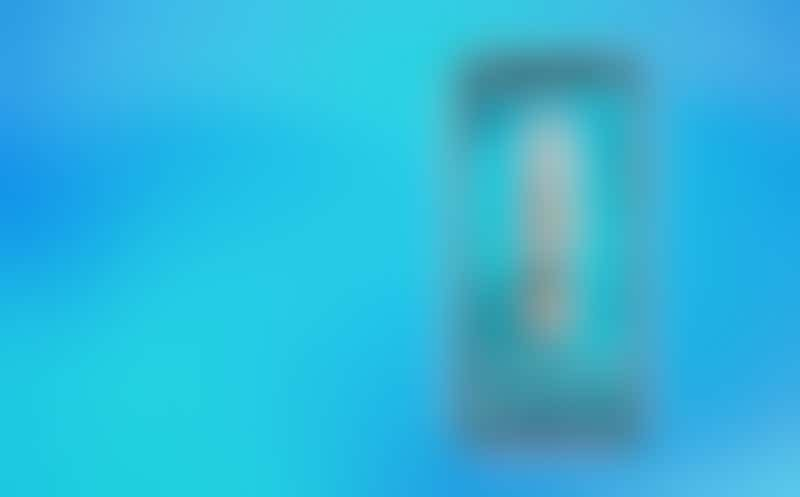 Celebrity Cruises app (Photo: Celebrity Cruises)
3. Celebrity Cruises App (Celebrity Cruises)
Currently only available on Celebrity Constellation, Edge, Equinox, Millennium, Reflection and Summit, this app lets users browse through each day's activities, including movies and theater productions, and save them to a personal calendar; research and reserve shore excursions; make specialty and Select dining reservations; chat with family and friends also using the app; and consult deck plans to help with getting around their ship.
On Celebrity Edge, cruisers can use the app to remotely open their cabin doors, control their room's lights and raise or lower the temperature. Prior to departure, users can check in for their voyages via the app, link separate cruise reservations and look at dining venues and menus.
---
4. Crystal Preview (Crystal Cruises)
This pre-cruise app gives cruisers interested in learning more about Crystal the opportunity to take a virtual reality tour through the line's ships, as well as some of the destinations they visit.
---
5. PressReader by Newspaper Direct (Crystal Cruises)
Onboard any Crystal ship this app allows you to read 20 national and international newspapers including, but not limited to, Daily Mail, The Guardian, The Australian, Toronto Sun, Boston Herald, Chicago Sun-Times.com, Forbes Daily, Los Angeles Times, New York Daily News, San Francisco Chronicle, The Washington Post, USA Today and The Observer. Digital versions of Crystal's Reflections daily newsletter and shore excursion booklets also are available. The app is free for onboard use, and post-cruise digital newspaper service is available for purchase.
---
6. Crystal Esprit App (Crystal Cruises)
Specifically for passengers of Crystal's yacht, Crystal Esprit, this app allows users to view deck plans, restaurant and bar information (including daily menus and specialty cocktails) and a digital version of the daily Reflections newsletter; arrange housekeeping; check flight statuses; and access port guides and maps.
---
7. Navigator (Disney Cruise Line)
Before your sailing, use this app to check in for your cruise and register your kids for the youth club; pre-book shore excursions, specialty dining and spa appointments; change your main dining seating assignment; add or edit your vacation insurance or port shuttle reservations; and make special requests to accommodate dietary restrictions or celebrations.
During the cruise, use it to find character experience times; check out the daily list of onboard activities and entertainment (and build a personalized list of favorites); review dinner menus; read up on destination details; and look at ship maps. You can bookmark favorites for easy reference. It also allows travelers to send free text messages to other people on the same ship via its onboard chat feature. (The app has specialized Disney emojis for use on the ship!) The app's free to use and is available on all four Disney ships.
---
8. Holland America Line Navigator (Holland America Line)
Cruisers can use the Navigator app while on their cruise to plan each day by saving activities to a personalized daily schedule, explore and book shore excursions, view restaurant menus and make dinner reservations, view spa treatments and check their onboard expenses. A chat feature enables people to communicate with each other for free while onboard, as well. Notifications can be set up to send reminders and alerts for reservations and incoming messages.
On select ships, cruisers can also review, purchase and share their cruise photos. Anyone who forgets to download the Navigator app prior to embarking can download it once on board free of charge without using internet minutes.
---
9. MSC Cruises App (MSC Cruises)
This pre-cruise app allows would-be cruisers to view cruise itineraries and excursions; find cruise deals and MSC-related news; track the fleet's movement in real time; take a virtual tour of cabins, restaurants, and sun decks; watch a live webcam feed of each ship; receive push notifications for special offers; and tag selected cruises to view later.
---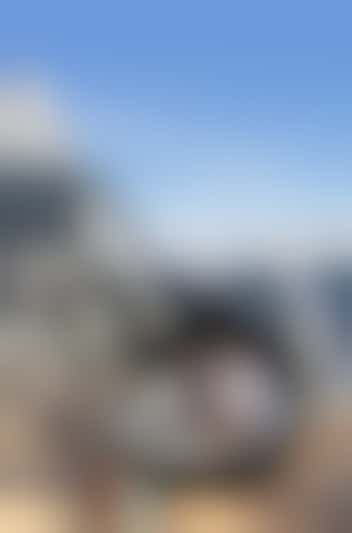 The MSC for Me app enables bookings for shows, meals, excursions and more from your device (Photo: MSC Cruises)
10. MSC for Me (MSC Cruises)
Only available on MSC Meraviglia, MSC Seaside, MSC Seaview and MSC Bellissima, the MSC for Me app features pre-cruise services including web check-in, as well as onboard features that run the gamut from getting around the ship (there's a map that can pinpoint exactly where you are on the ship and provide step-by-step directions) to making bookings for shore excursions, theater shows and specialty dining. You can also find a full listing of each day's activities, events and promotional offers and bookmark the ones you like into your Personal Agenda.
---
11. Cruise Norwegian (Norwegian Cruise Line)
Cruise Norwegian is available on every ship in the Norwegian Cruise Line fleet. Before cruising, users can check-in online, make specialty restaurant reservations and purchase shore excursions and onboard gifts such as wine, flowers and special treats. Once onboard, cruisers with the app can review their onboard account and track purchases; book shore excursions and dining reservations; get a daily schedule of each day's events and favorite what they want; review disembarkation information; and call and message other passengers onboard who are also using the app. (The call and messaging functionality incurs a one-time fee.)
---
12. Princess@Sea (Princess Cruises)
Available fleetwide, use this complimentary onboard website app to review your folio/purchases; check the day's events and activities; find ship venue locations and opening hours; review port guides and the ship's itinerary; and browse restaurant menus. Using the free Messenger portion of the Princess@Sea app, passengers can send text messages to other people traveling on the same ship who are also using Princess@Sea Messenger.
---
13. OceanMedallion (Princess Cruises)
Cruise ships in Princess Cruises' Medallion Class (Caribbean Princess, Regal Princess, Royal Princess, Crown Princess and Sky Princess) use a series of branded apps that provide several services, from mobile check-in and expedited check-in to onboard beverage delivery, as well as game play and the locating of travel companions.
---
14. Royal Brochure (Royal Caribbean International)
This anytime, anywhere app allows users to search for cruise itineraries by destination, ship and port of call; browse stateroom photos and watch ship videos; watch destination videos; and browse shore excursion samples.
---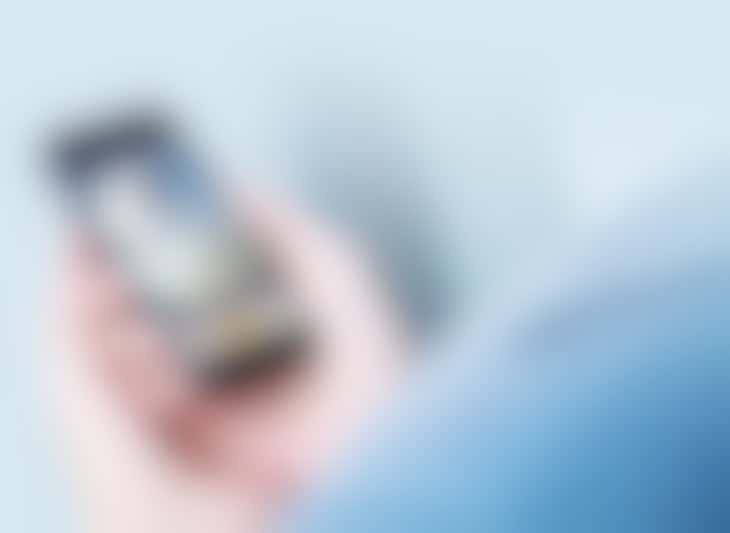 Royal iQ App (Photo: Royal Caribbean International)
15. Royal Caribbean Guest App (Royal Caribbean International)
This app offers some of the same functionality as Royal Caribbean's previous app (Royal iQ), including the ability to check-in online and make dining, show and shore excursion reservations. Users can also: view all the activities, movies and shows for each day of their sailing and save them to a personal calendar; explore the shore excursions offered for each port of call; view all restaurant, bar and lounge options on the ships they're sailing; use deck plans to get around; and check their onboard expense accounts.
The Royal Caribbean app is available on 17 ships. (Adventure of the Seas, Allure of the Seas, Brilliance of the Seas, Enchantment of the Seas, Harmony of the Seas, Empress of the Seas, Independence of the Seas, Liberty of the Seas, Majesty of the Seas, Mariner of the Seas, Navigator of the Seas, Oasis of the Seas, Ovation of the Seas, Serenade of the Seas, Symphony of the Seas, Vision of the Seas and Voyager of the Seas. (App capabilities may vary from ship to ship.)
---
16. Viking Voyager (Viking Ocean Cruises)
Available fleetwide, this app has lots of functionality. Check your personalized daily schedule, as well the Viking Daily; get weather forecasts and port information; book shore excursions, spa appointments and dinner reservations -- and get reminders; use deck plans and port maps to help you navigate on the ship as well as in port; and take advantage of the embedded Viking Art Guide to explore hundreds of pieces of artwork on your specific Viking ship.