(11:40 a.m. EST) -- When Royal Caribbean's 5,400-passenger Oasis of the Seas debuted in November 2009, it was the largest cruise ship the world had ever seen. Boasting 18 decks, more than two dozen bars and restaurants, and seven "neighborhoods," Oasis marked a turning point in the cruise industry when, instead of serving as merely a means of travel to a destination, cruise ships became the destination.
But what, exactly, does that mean? With Oasis of the Seas coming out of a two-month-long, $165 million dry dock as part of Royal Caribbean's Royal Amplification initiative, we sat down with Laura Hodges Bethge, Royal Caribbean's vice president of product development, to take a look at the ways in which the ship forever changed cruising.
If You Build It, They Will Come ... and Stay Onboard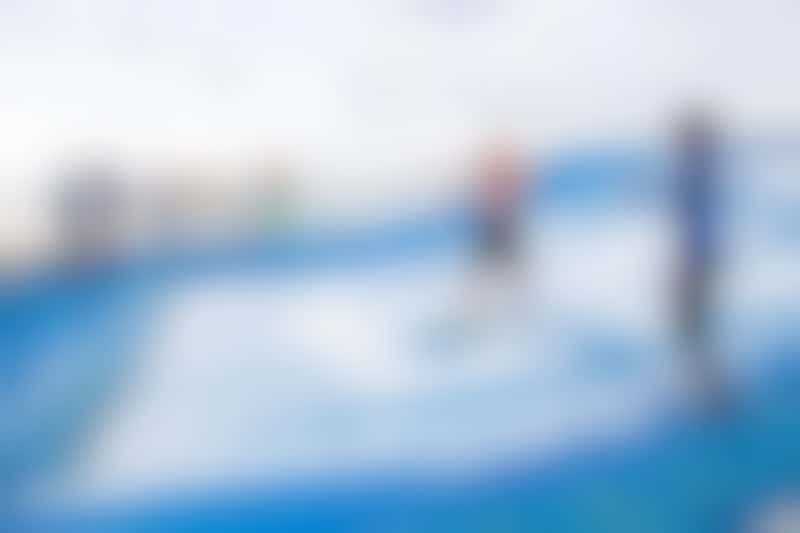 FlowRider on Oasis of the Seas
Although rock climbing walls and FlowRider surf simulators were nothing new for Royal Caribbean by the mid-naughts, Oasis upped the ante by rolling out with two of each. The vessel also introduced more impressive features than most people can experience in an entire week onboard, meaning some passengers cruised just to cruise, never leaving the ship in port.
Among the most notable bells and whistles on Oasis were the first carousel, zipline and levitating bar at sea; the line's iconic wake-view AquaTheater with jaw-dropping high-diving performances; the industry's first non-oceanview balconies; separate cupcake, doughnut and candy shops; and more than 10,000 live plants, housed in Central Park, complete with a resident gardener.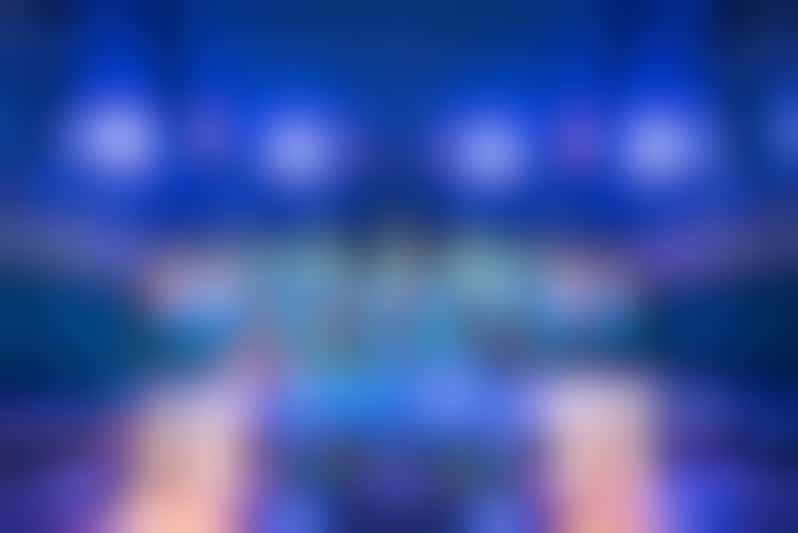 Aqua Theater on Oasis of the Seas
"It's really about need states -- what you want to do and when you want to do it," Hodges Bethge said, crediting the ship's neighborhood concept with providing something for just about everyone. "When Oasis came out 10 years ago, yes, it was the biggest ship in the world, but we did not set out to build the biggest ship in the world. We set out to meet all the needs of what our guests want on vacation."
If You Keep Changing It, They Will Come Back
Arguably no ship has been more pivotal to cruising in the 21st century, but the biggest reason Oasis of the Seas has stood the test of time over the past decade is because it never settles, and it's always changing and improving based on passenger preferences.
At times, those improvements have meant replacing earlier innovations with new ones, as was the case during the first of two major refurbishments Oasis has seen since its launch.
"It's the balance of how we make sure that we're evolving the product but still giving our very best customers what they know and love," Hodges Bethge explained.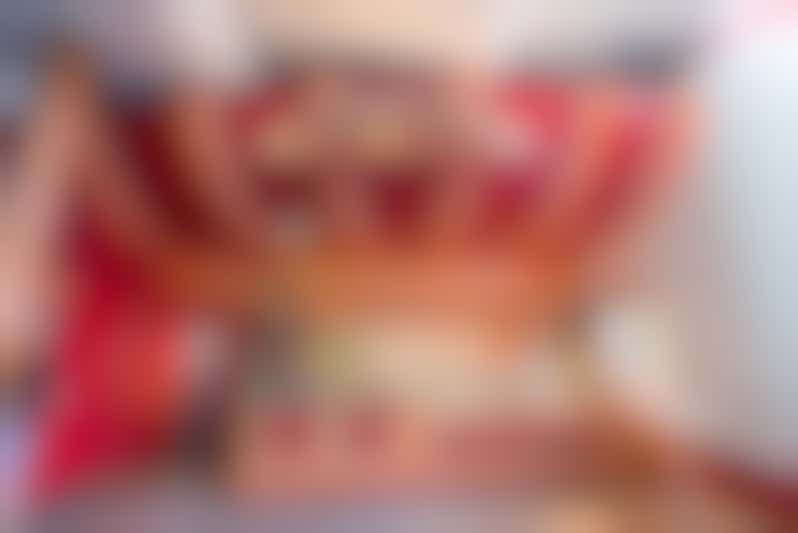 Boardwalk Dog House on Oasis of the Seas
In 2014, the Cupcake Cupboard became a Kate Spade store, the Boardwalk Dog House showed up in place of the former doughnut shop, the previous Seafood Shack was overtaken by Mexican restaurant Sabor, and the Pets at Sea build-your-own-stuffed-animal outlet was transformed into an outpost for works by artist Romero Britto. Additionally, several new dining areas were added to accommodate the line's now-defunct Dynamic Dining concept.
Oasis will now return to regular sailings, boasting 57 new cabins (including two brand-new suite types), a water park, a 10-deck slide, an expanded sports bar, and several new bars and restaurants. Additionally, the ship has again switched out some of its onboard retail shops and shuffled locations for things like the Diamond Lounge, library, and the photo and art galleries. Sabor has also been removed. With every refurb, Oasis is better and better.
Success, Multiplied
As a testament to the success of Oasis of the Seas -- and its sister ship Allure of the Seas, which was introduced in 2010 -- Royal Caribbean has since built two more Oasis-class vessels, Harmony of the Seas (2016) and Symphony of the Seas (2018). A fifth ship, Wonder of the Seas, is slated for launch in 2021.
Oasis' sister ships have also been innovators, introducing amenities that have now been implemented on Oasis, which is another reason it continues to be the most comprehensive vessel in the fleet.
"We've been at the Amplification process ... for the last couple of years, and I think one of the biggest [successes] that we've had ... is our pool deck," Hodges Bethge said, when asked what the line was able to learn from the launch of ships newer than Oasis. "Our guests ... are thinking warm weather, beaches, water ... fun in the sun, really, and we have taken our pool decks to another level ... allowing those decks to stay [open] longer from day to night."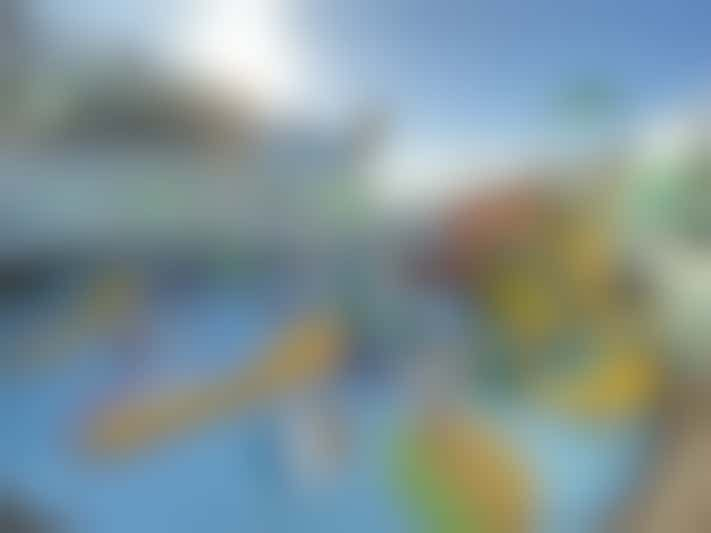 Splashaway Bay on Oasis of the Seas (Photo: Ashley Kosciolek)
Royal Caribbean has tackled this by adding plenty of newer diversions to Deck 15 -- Oasis' pool and sports deck -- which now features the line's trio of Perfect Storm water slides and Splashaway Bay, a family-friendly water play area with sprayers and dump buckets.
"I would also say ... really reimagining the Boardwalk and taking its best pieces that it had when it first came out but then adding in Playmakers, adding in Sugar Beach," Hodges Bethge said. "Our very first Playmakers was introduced on Symphony [of the Seas]. If you go out to this one on Oasis, I would argue that it's even better because ... we take all the lessons learned from things that we've done. This Playmakers has a central bar, all the TVs are in the right places, [and] it's got an Owner's Box that you can rent for the big game.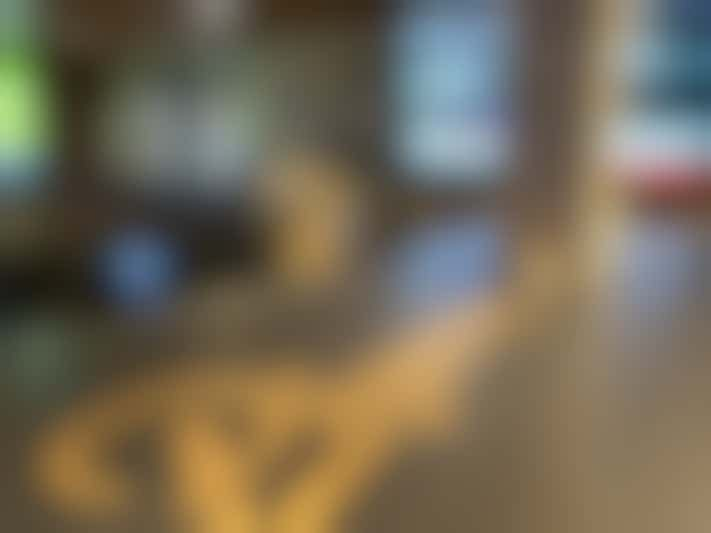 Playmakers on Oasis of the Seas (Photo: Ashley Kosciolek)
"...Sugar Beach [was] also introduced first on Symphony, but now it's got an ice cream window, so you don't have to go inside. The evolution of all the things that we've learned ... has been pretty game-changing for Oasis."
Seamlessly tying it all together is the Ultimate Abyss dry slide, which also proved to be a hit on Symphony and has now been added to its older sister. The slide spirals down 10 decks -- from a staircase accessed on Deck 15 to the Boardwalk.
When we asked Hodges Bethge to describe Oasis in three words, her response was, "Un. Freaking. Believable." The term, she explained, is used internally by Royal Caribbean employees to determine whether what they've done actually delivers the line's signature wow factor. "I always ask myself: Does that make me go 'Oh my god'? Details matter, and we use that as our standard."
After 10 years, Oasis is no longer the newest or largest ship, but it looks and feels new -- and it's still the most iconic. We fully expect that it will continue to excite and astound both first-time cruisers and experienced passengers with its unrivaled combination of offerings for many more decades to come.