(Updated 3 p.m. EST) -- Most modern cruise ships spend 40 years or more sailing the world's seas. While it is not uncommon to see cruise ships built in the 1970s and 1980s go to the breakers due to breakdowns or changing SOLAS (Safety Of Live At Sea regulations), older vessels are usually transferred first to another, smaller cruise operator -- a market that is often referred to as "secondhand tonnage." That trend is changing, though.
Nothing about the last few years has been normal as the world continues to recover from the COVID-19 pandemic. And in that time, we've seen relatively young ships head to the breakers with no chance for a farewell cruise or proper send-off. The youngest to be scrapped as of this writing is the 1996-built Costa Victoria, while the oldest vessel to head to the breakers was the beautiful 1965-built Marco Polo (the famed ex-ocean liner previously known as Aleksandr Pushkin).
Here's our running tally of the ship's we've lost in the past few years.
Astor (1987-2020)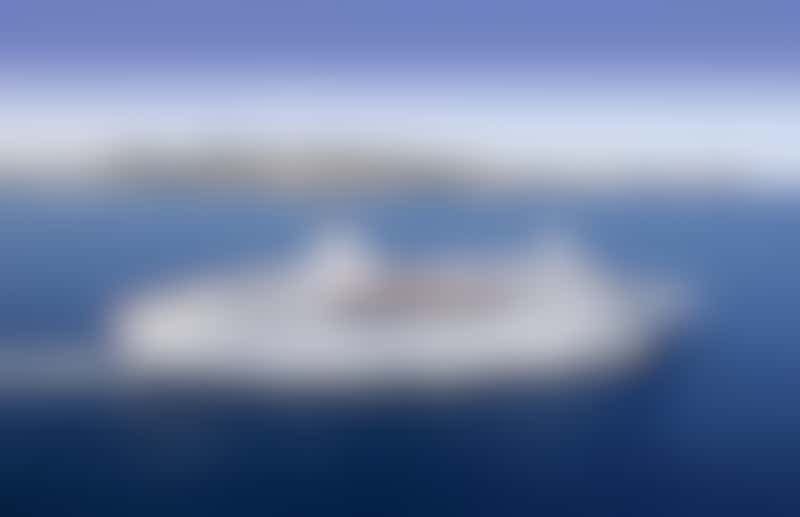 Astor TA Listings Page Image
What Made It Special: Sporting one of cruising's most unique profiles, Astor was built in 1987 for Safmarine before the contract was sold to the Marlan Corporation. The ship was then renamed Feodor Dostoevskiy for Transocean Tours between 1988 and 1995 before regaining its original name from 1995 onward.
Cruise & Maritime Voyages acquired the ship in 2013 where it sailed a wide array of itineraries. If it looks similar to another ship regularly based in the UK, that's because the ship was built to almost mirror the Astor of 1981, which most recently sailed as Saga Pearl II for Saga Cruises. That vessel also began life as an order for South Africa-based Safmarine.
Sadly, Astor was sold for just $1.7 million at auction, and was beached in Turkey on November 24, 2020 for scrapping.
Black Watch (1971-2020)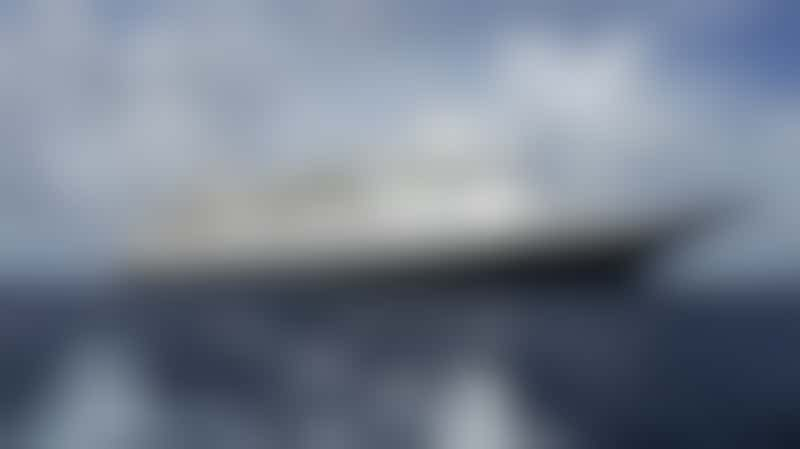 Black Watch
What Made It Special: Black Watch began life in 1971 as Royal Viking Star, the lead vessel for the much-beloved Royal Viking Line. An upscale ship, it was one of the most modern cruise vessels in the world when it first set sail, and was lengthened by 91 feet in 1981.
The ship transferred to Norwegian Cruise Line in 1991 and sailed for a period of time as Westward. In 1994, it became Royal Cruise Line's Royal Odyssey before being acquired by Fred. Olsen Cruise Lines in 1996 and renamed Black Watch.
Black Watch was noted for its wide, open decks, abundance of public areas; and its unique itineraries. With the ship being retired from the Fred. Olsen fleet and sold as an accommodation ship to a third-party buyer, its sailing days are over.
Boudicca (1973-2021)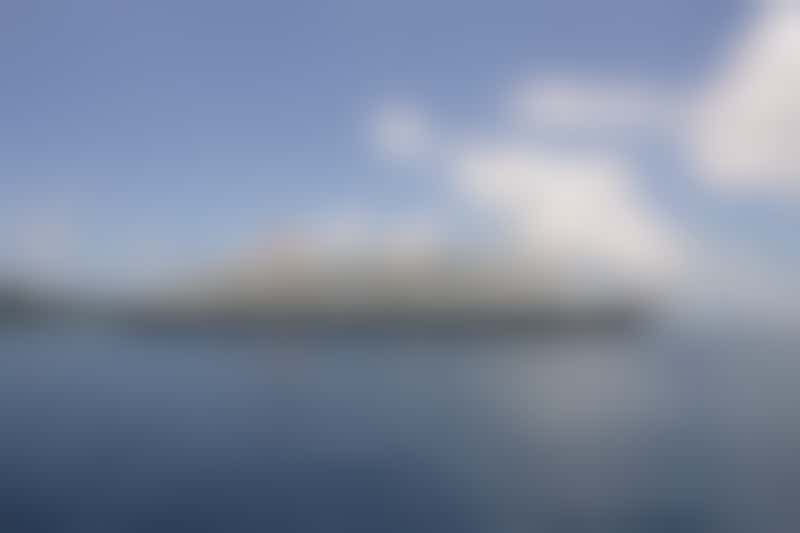 Boudicca
What Made It Special: Like Black Watch, sister-ship Boudicca also began life with Royal Viking Line, setting sail in 1973 as Royal Viking Sky. It also sailed with Norwegian Cruise Line for a brief period of time between 1991 and 1993 as its Sunward. Between 1993 and 1997, it also sailed for Princess Cruises as Golden Princess.
The ship then served short stints with a succession of owners before being acquired by Fred. Olsen and setting sail as Boudicca in 2005. Boudicca seemed the more "modern" of the two, thanks to a series of upgrades to the vessel's interiors spaces and passenger cabins that occurred at the Blohm + Voss shipyards in Hamburg in 2018.
After being retired from the Fred. Olsen fleet, Boudicca arrived at the shipbreaking yards in Aliaga, Turkey in May 2021 to be broken up.
Carnival Ecstasy (1991-2022)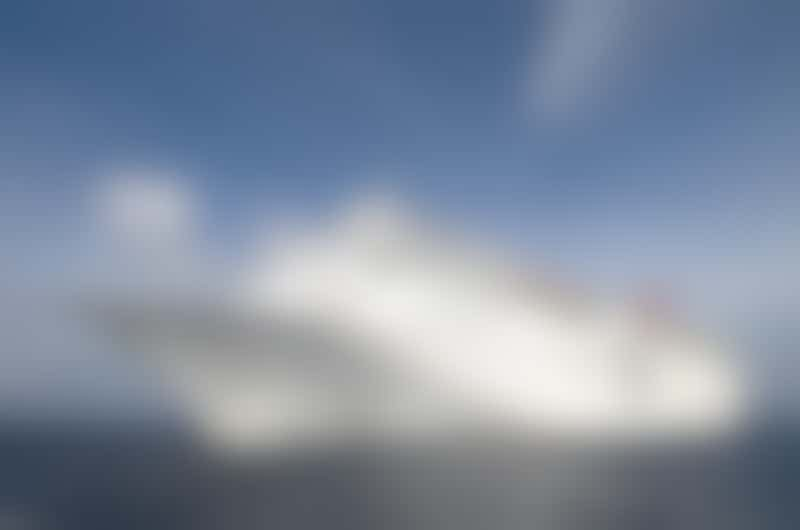 Carnival Ecstasy (Photo: Carnival Cruise Line)
What Made It Special: Carnival Ecstasy was the second Fantasy Class ship to be constructed for Carnival, and entered service in 1991 to wide acclaim. Its interiors were designed by long-time Carnival architect Joe Farcus, who gave Ecstasy an overload of neon, glitz and 1990's colors that have been subtly -- but not overly -- toned-down in the intervening decades.
Ecstasy made headlines in 1998 when a fire broke out in the ship's laundry facilities and the vessel lost power while setting sail from Miami. Despite that, Ecstasy went on to have a long and profitable career for Carnival, sailing mostly shorter itineraries and weekend cruises.
In February 2022, Carnival announced that Ecstasy would take over itineraries from Mobile for Carnival Sensation before being removed from the fleet in October 2022. Once it completes its final voyage in mid-October, it will reposition from Mobile to Miami to discharge crew before being taken across the Atlantic to Aliaga, Turkey to be broken up.
A piece of Carnival Ecstasy -- a vintage roadster -- will live on. It was removed and will be placed aboard Carnival Celebration in time for that vessel's debut in November 2022.
Its removal leaves just two Fantasy Class ships in service with Carnival: Carnival Elation and Carnival Paradise.
Carnival Fantasy (1990-2020)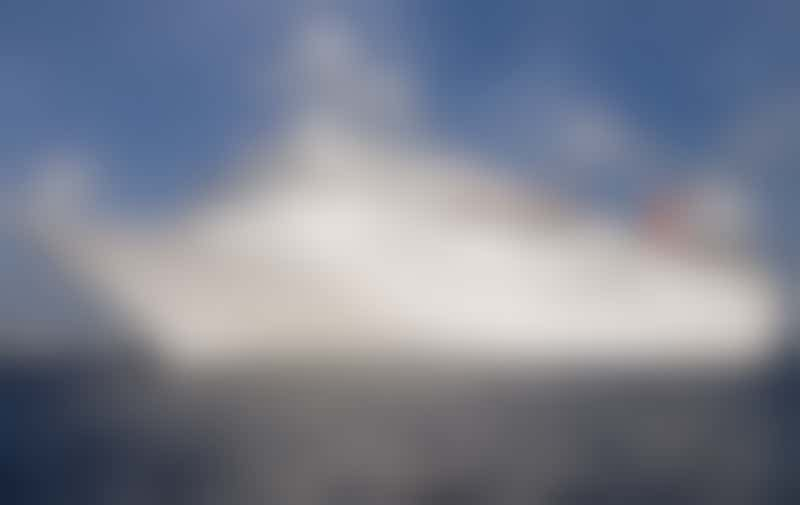 Carnival Fantasy (Photo: Carnival Cruise Line)
What Made It Special: Carnival Fantasy was revolutionary when it first debuted in 1990. It was the lead ship in Carnival's eight-vessel strong Fantasy Class that would be introduced from 1990 to 1998, becoming the largest group of passenger ships built to the same specifications at the time. Its whimsical Joe Farcus-designed interiors were wild, bright, and vibrant, and wholly unique from Carnival Fantasy's later sisters. The ship helped to spark a newbuild competition with competitor Royal Caribbean that continued until recently.
Homeported from Mobile for the last decade, Carnival Fantasy was due to be replaced by Carnival Fascination in 2022. After the COVID-19 pandemic, Carnival Fantasy was sent in early July to Curacao where major fittings and fixtures were removed.
Carnival confirmed on July 23 that the ship had been sold, and the ship arrived in Aliaga, Turkey shortly thereafter for scrapping. By late-August, the first cuts were being made to Carnival Fantasy's bow, and by early 2021 the ship was gone.
Carnival Fascination (1994-2021)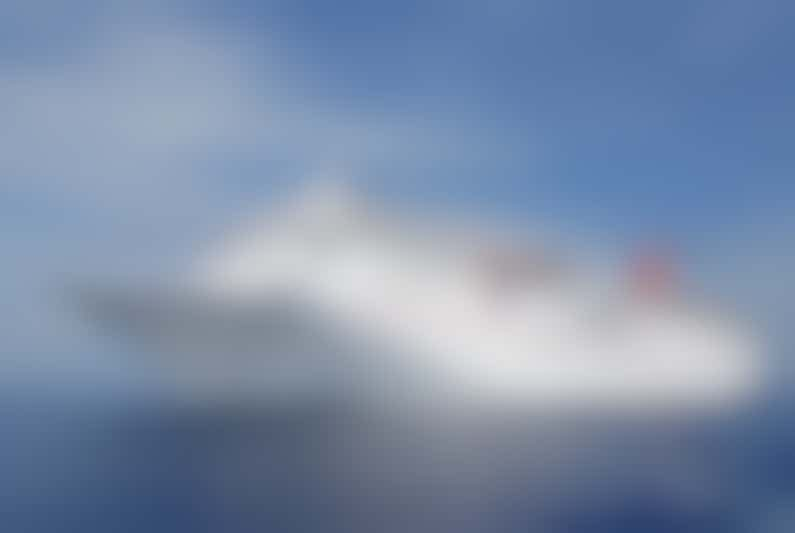 Carnival Fascination (Photo: Carnival Cruise Line)
What Made It Special: Launched in 1994, Carnival Fascination was the fourth of eight Fantasy Class ships to debut. Designed by Joe Farcus, the ship's interiors recall the grand days of Hollywood, with public rooms like the Beverly Hills Bar named accordingly.
Originally based out of New York, the ship has had a number of homeports over the intervening 26 years. Most recently, the ship was based out of San Juan, and was due to replace Carnival Fantasy out of Mobile in 2022 prior to the COVID-19 outbreak.
On July 23, 2020 Carnival announced that Carnival Fascination would be withdrawn from service and placed in long-term layup. The ship was sold to Chinese interests which, in October 2021, reportedly sold the ship for scrapping, and arrived on-location in December 2021 to be broken up.
Carnival Imagination (1995-2020)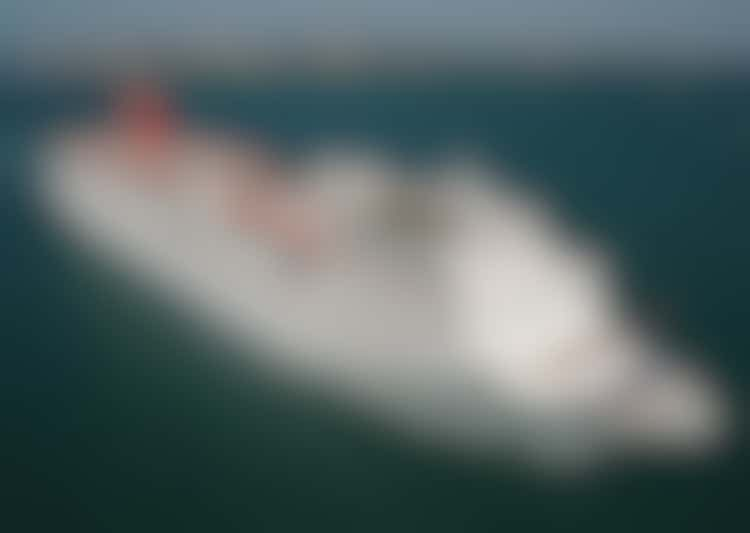 Carnival Imagination (Photo: Carnival Cruise Line)
What Made It Special: Based out of Long Beach in recent years, Carnival Imagination was one of the few Fantasy Class vessels to not have been refitted with additional exterior balcony cabins. Like the rest of the Fantasy Class, its iconic interiors were designed by longtime Carnival architect Joe Farcus, who gave Imagination's public spaces their over-the-top look.
Carnival Cruise Lines announced July 23 that the 1995-built Carnival Imagination would be placed in long-term layup, with no immediate plans for it to re-enter the fleet. On August 26, the ship officially embarked on its last journey, sailing from Willemstad, Curacao, to Aliaga, Turkey, where it will be broken up.
Carnival Inspiration (1996-2020)
Carnival Inspiration TA Listings Page Image
What Made It Special: The sixth vessel in Carnival's Fantasy Class, Carnival Inspiration brought more of the same whimsical Carnival fun to the line, wrapped up in longtime interior designer Joe Farcus' sometimes wacky interior decor. Carnival Inspiration, at the time the latest in the line's class of "SuperLiners", brought Art Nouveau touches to public rooms like the Paris Lounge, while the Rhapsody in Blue piano bar offered ebony and stone panelling offset by aqua accents. It was, and still is, one of the more sumptuously-decorated FunShips.
Based out of Long Beach, Carnival Inspiration was docked alongside Carnival Fantasy in Curacao in July, where fittings were removed. The ship arrived in early August at Aliaga, Turkey and was beached alongside sister Carnival Fantasy and former competitor Sovereign.
Carnival Sensation (1993-2022)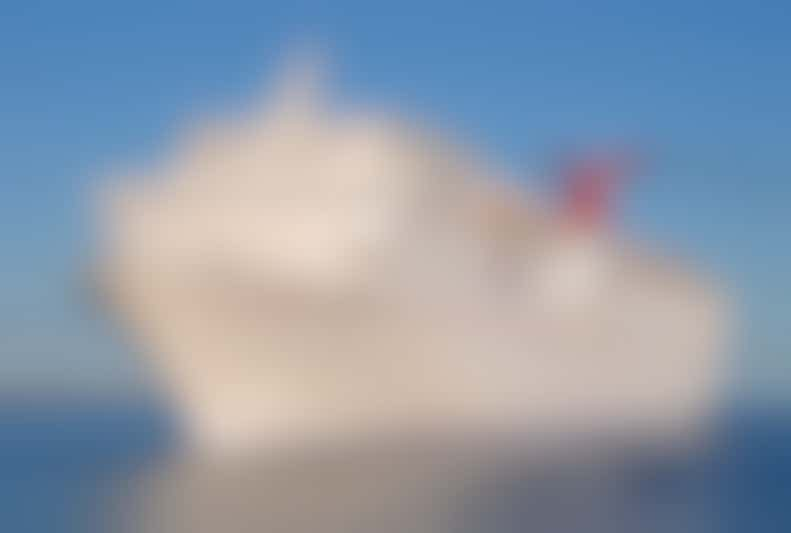 Carnival Sensation (Photo: Carnival Cruise Line)
What Made It Special: The third Fantasy Class cruise ship ordered by Carnival, Sensation debuted in 1993 and served the line for nearly three decades. In 2022, it was scheduled to take over runs from Mobile, Alabama before Carnival announced in February 2022 that the ship would no longer return to service for the line.
Carnival Sensation becomes the fifth Fantasy Class ship to be removed from service -- and scrapped. Maritime news site Tradewinds reported on February 15 that Carnival Sensation has been sold for scrap to interests in Aliaga, Turkey. By June 2022, workers had already cut most of the forward section of the ship.
Celestyal Experience / Costa NeoRomantica (1993-2021)
Celestyal Experience Ship Exterior
What Made It Special: Debuting in 1993, Celestyal Experience started life as Costa Romantica, and was later renamed Costa neoRomantica to coincide with a sweeping refit of the vessel in November 2021 that added new cabins, additional balconies, and refitted public rooms.
In July 2020, Costa Cruises sold the vessel to Celestyal Cruises, which promptly refitted the vessel, repainted it in its own livery, and renamed it Celestyal Experience. Although destined to be Celestyal's new flagship, the line disposed of the vessel in September 2021, citing "current market conditions resulting from the ongoing COVID-19 pandemic".
In October 2021, it was reported the ship was sold for $3.6 million in cash to a buyer out of Dubai.
On November 30, 2021 the former Costa NeoRomantica was confirmed to be destined for a Pakistani shipbreaker. It arrived for scrapping in December 2021, and was beached soon after.
It marks the end to one of the most initially optimistic, and then saddest, developments for any vessel over the course of the pandemic.
Columbus (1988-2021)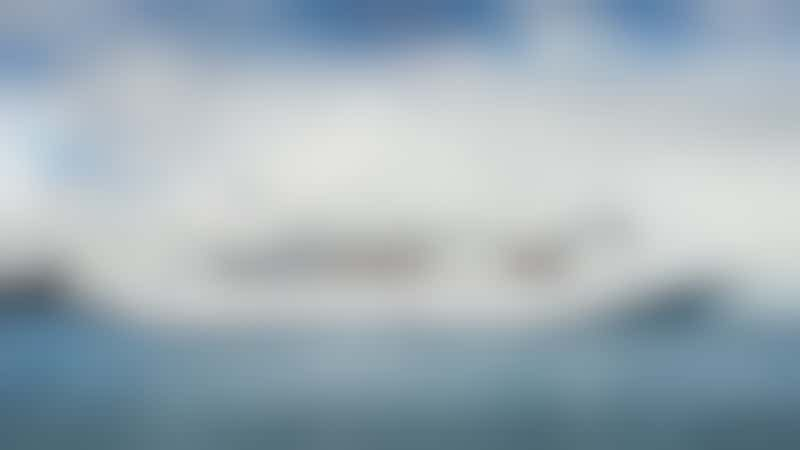 Columbus
What Made It Special: Columbus started life as an order for Sitmar Cruises that was converted into a newbuild for Princess Cruises after the latter swallowed up Sitmar in the late 1980's. Christened Star Princess, the ship was notable for its distinctive circular "dome" situated above the navigation bridge.
Star Princess went on to serve a stint with P&O UK, sailing as Arcadia between 1997 and 2003. It then went on to become the lead ship for budget-oriented (and now defunct) Ocean Village cruises before ending up at P&O Cruises Australia as Pacific Pearl.
Cruise & Maritime Voyages purchased Pacific Pearl in 2017 and renamed it Columbus. Following the line's collapse, the ship was auctioned off for just $5.3 million to Greek-owned Seajets. Prior to the pandemic, the ship's value was in the $95 million range.
On March 1, 2021, it was reported that Columbus was headed east after being sold by Seajets for a tidy profit. The ship is widely expected to head to India for scrapping after being observed underway from its anchorage and waiting for a transit position at the Suez Canal.
Costa Victoria (1996-2020)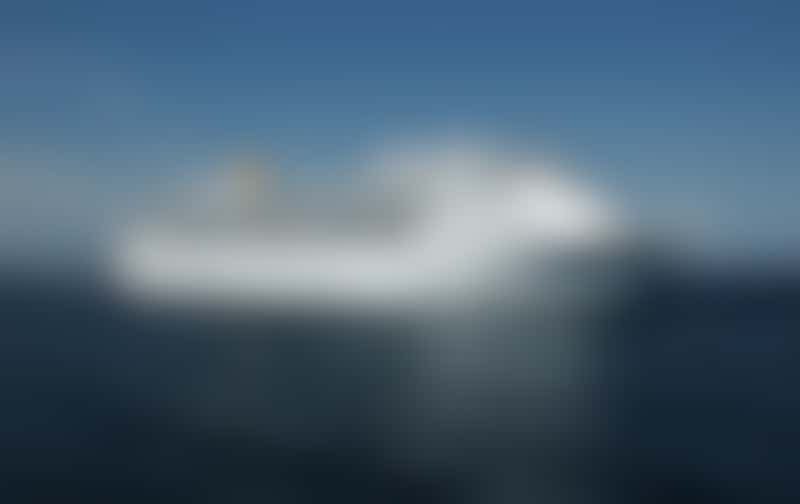 Costa Victoria
What Made It Special: Costa Victoria was one of Costa's most distinctive vessels. Built in 1996 at the Bremer Vulkan yards in Germany, it was easily distinguished by its banks of windows at the front of the ship that gave way to a multi-story observation lounge. It was to have had a sister-ship named Costa Olympia; instead, that vessel became Norwegian Cruise Line's Norwegian Sky. On June 23, Costa Victoria arrived in Piombino, Italy for scrapping after being purchased by Genova Trasporti Marittimi.
"Costa Crociere confirms that the ownership of Costa Victoria has been transferred to a subsidiary of Genoese company San Giorgio del Porto," reads a statement from Costa Cruises sent to Cruise Critic, while not directly confirming the ship's fate. "Costa will be informing guests booked on the next Costa Victoria cruises, who will be guaranteed a re-protection in accordance with the applicable legislation."
In January 2021, it was confirmed that Costa Victoria would be towed to Aliaga, Turkey to begin the scrapping process.
EasyCruise One (1990-2022)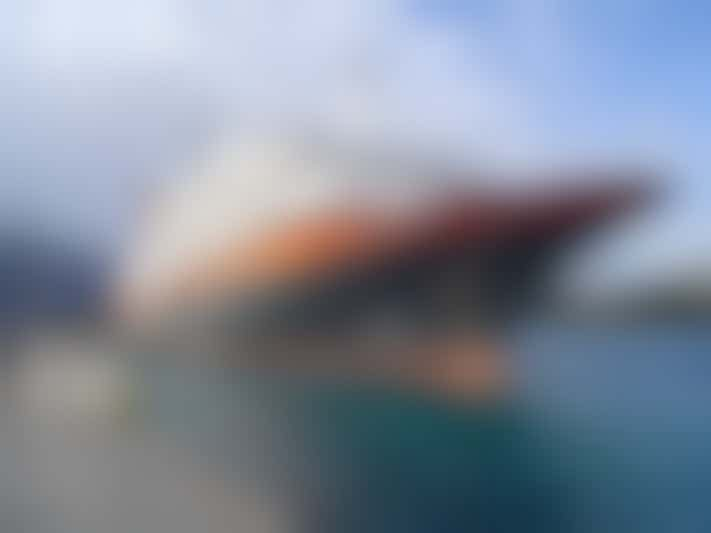 EasyCruise One (Photo: Wikipedia/Creative Commons)
What Made It Special: EasyCruise One started life in 1990 as Renaissance Cruises' Renaissance II. The ship was noted for its small size and angular funnel uptakes, as well as its dark wood-panelled interiors that recalled the grand oceangoing ships of yore. Serving with luxury brand Renaissance until 1998, Renaissance II then served as a casino charter vessel before being aquired by EasyCruise in 2005.
The ship was the first foray into cruising for low-cost European air carrier EasyJet. Stripped of its lavish interiors and refitted with dorm-style accomodations (brightly colored, unsurprisingly, in only white and neon orange), EasyCruise One was billed as the cruise ship for people who hated cruises. Much like a flight on EasyJet, EasyCruise promised "unbundled" pricing, with surcharges for everything from onboard meals to cabin service.
The concept wasn't entirely a success, and despite refitting the ship again to tone down the loud doses of orange decor, EasyCruise One was removed from service in 2008. There were plans to convert the ship into a private yacht that never came to fruition, and EasyCruise One (then renamed simply, Cruise One) was placed in long-term layup in drydock.
The ship was finally sent to the breakers in 2022.
Grand Celebration (1987-2020)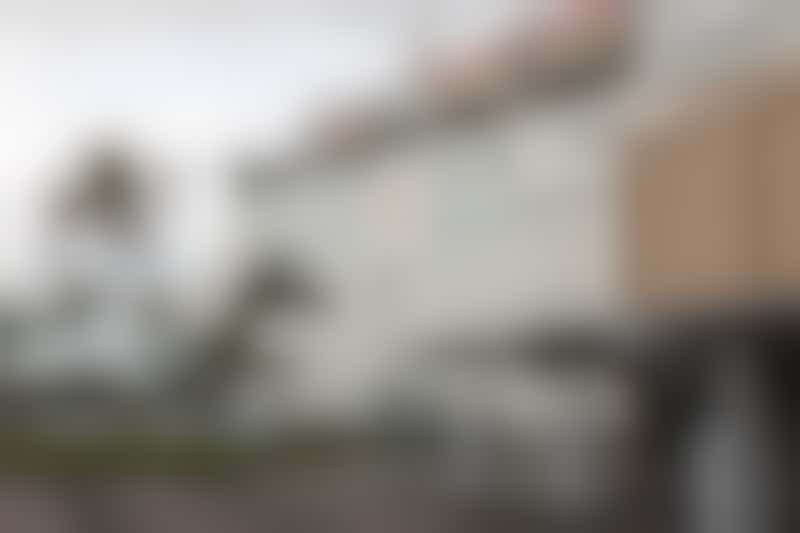 Ship Exterior on Grand Celebration
What Made It Special: Grand Celebration was launched in 1987 as Carnival Cruise Line's Celebration. The third in a trio of newbuilds for Carnival, Celebration was part of the Holiday Class that would later pave the way for the highly successful (and somewhat similarly-designed) Fantasy Class.
Celebration was preceded by Holiday and Jubilee. The latter was scrapped in 2017, but Holiday continued to sail on as Magellan for now-defunct Cruise and Maritime Voyages.
Celebration found a new lease on life as Grand Celebration, the lead vessels for Bahamas Paradise Cruise Line. Operating short two-night cruises to Freeport from West Palm Beach, Grand Celebration also took on a number of humanitarian roles, most recently aiding the people of Grand Bahama Island in the wake of 2019's Hurricane Dorian.
Bahamas Paradise confirmed to Cruise Critic that Grand Celebration had been sold. As of November 24, the ship is en-route to Bhavnagar, India, where it will arrive in early January for demolition.
Golden Iris (1975-2022)
Golden iris (Photo: Jebulon / Wikimedia Creative Commons)
What Made It Special: One of two identical ships ordered in the 1970's, Golden Iris had careers with Cunard, MSC and finally Mano Maritime before being scrapped due to the global health pandemic.
The ships were initially odered for Overseas National Airways of the United States, and Hugh Hefner was reportedly involved in their design. Before that could materialize, the ship was sold to Cunard Line, where it took on cruising duties as Cunard Princess. But with little in common with the more grand transatlantic queen, Queen Elizabeth 2, the ship and sister Cunard Countess never really found the right fit in the Cunard fleet.
Cunard Princess was sold to MSC Cruises in 1995, where it enjoyed a 14-year career with the popular European cruise line as their Rhapsody. In 2009, Rhapsody was sold to Israel-based Mano Maritime, and operated cruises from Haifa under the name Golden Iris.
In July 2022, Golden Iris was sold to shipbreaking interests, ending the vessel's 47-year career.
Horizon (1990-2022)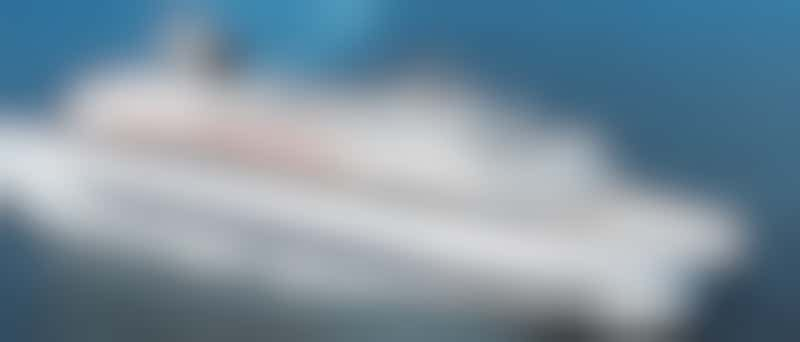 Horizon (Photo: Meyer Werft)
What Made It Special: Horizon was constructed in 1990 as the first of two nearly identical newbuilds for Celebrity Cruises. Though somewhat angular in appearance, the ship was noted for its superb interiors and unique reception area concept, which featured over-height ceilings and ran along the centerline of the ship. Together with Zenith, Horizon was the first-ever newbuild for Celebrity Cruises, and laid the basis for the line's pattern of ship for the next two decades.
Horizon was removed from the Celebrity Cruises fleet in 2005 and was passed around to various operators before landing with Pullmantur in 2017. Following the collapse of Pullmantur in June 2020 due to the COVID-19 pandemic, the ship was laid up in the Mediterranean.
Horizon managed to avoid the breakfers for two years, but was finally beached in late August 2022.
Karnika (1990-2020)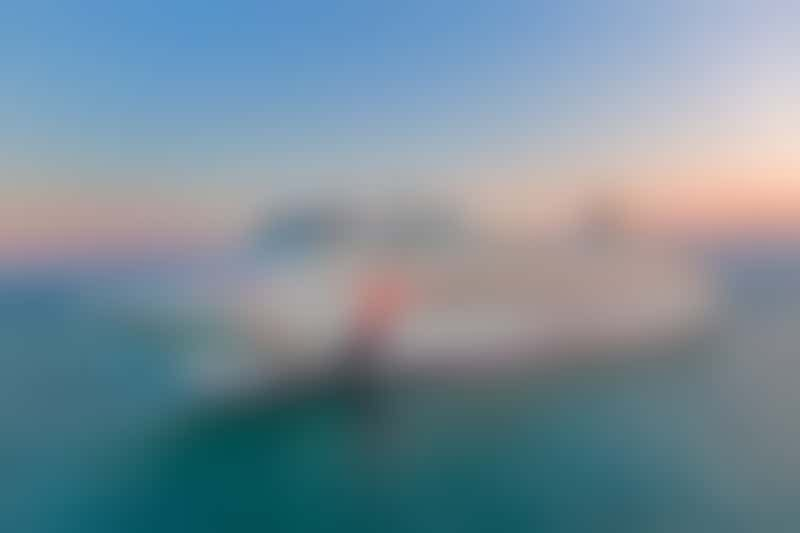 Karnika at sea. Photo courtesy of Jalesh Cruises
What Made It Special: You may not know the name Karnika very well, but this historic vessel's past names - as Princess Cruises' Crown Princess (1990) and P&O Australia's Pacific Jewel probably ring a few bells.
When Crown Princess debuted in 1990, it was a game-changer for Princess Cruises. Much was made about it and sister-ship Regal Princess (1991), which both had distinctive "domes" situated above their navigation bridges. Both vessels were also notably designed by famed Italian architect Renzo Piano.
But Crown Princess was rendered outdated by the introduction in 1995 of Sun Princess and in 1998 by the huge Grand Princess. Its career with Princess was remarkably short -- just 12 years -- and in 2002 it was renamed A'Rosa Blu.
After short stints with A'Rosa, AIDA, and Ocean Village, Crown Princess ended up with P&O Australia as its Pacific Jewel. The ship remained down under until 2019, when it was sold to Zen Cruises and renamed Karnika for Jalesh Cruises.
The ship was to cater to the Indian cruise market with cruises from Mumbai, India and Dubai, UAE, but Jalesh Cruises suspended all operations due to the COVID-19 pandemic. The ship was sold for just under $12 million dollars, and was beached at Alang, India for scrapping on November 30, 2020.
Magellan (1985-2021)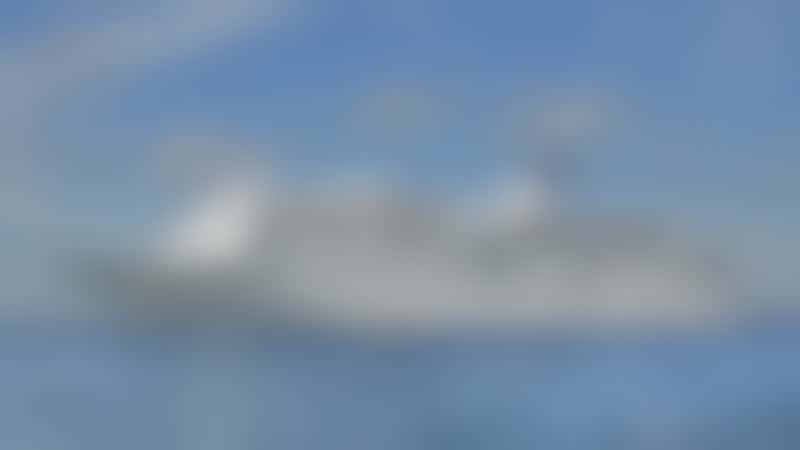 Magellan
What Made It Special Cruise & Maritime Voyages' Magellan began life in 1985 as Carnival Cruise Line's Holiday. As the lead ship of the three-vessel strong Holiday class, Holiday would pave the way for Carnival's larger and hugely-successful Fantasy Class that debuted in 1990, much of which was patterned off the basic design for Holiday.
The ship had a long career with Carnival, serving until 2009 with the line and acting as relief housing during Hurricane Katrina. After a four-year stint with Iberocruceros, it was purchased by UK-based Cruise & Maritime Voyages in 2015 and renamed Magellan.
When CMV went bust in the summer of 2020, the ship was sold at auction to ferry operator Seajets, which had purchased a number of secondhand cruise ships during the COVID-19 pandemic.
On January 15, 2021, Seajets reportedly flipped Magellan, selling it to scrapping interests in India and ending the venerable cruise ship's career.
Marco Polo (1965-2020)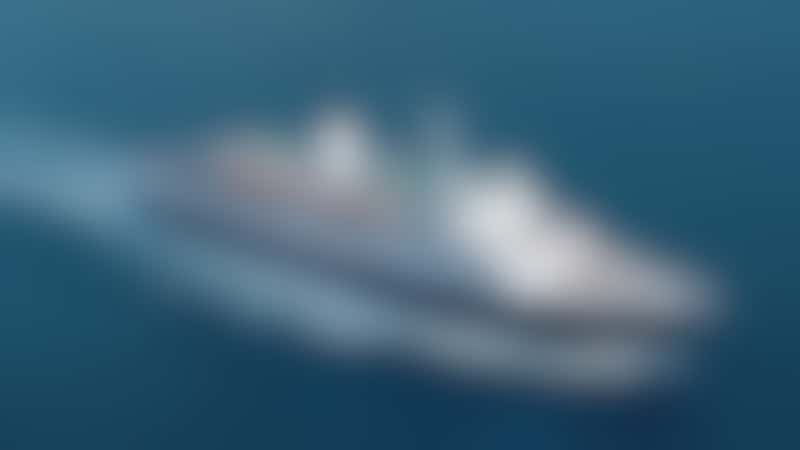 Marco Polo
What Made It Special Easily the most venerable and iconic ship on this list, Cruise & Maritime Voyages' Marco Polo was the last of the "grand dame" ocean liners pressed into cruise service, and one of the few remaining passenger vessels from the 1960's still in active cruise passenger service.
The ocean liner turned cruise ship started life as Aleksandr Pushkin for the former Soviet Union's Baltic Sea Shipping Company, or BSSC. The ship was a throwback to another era, offering taps for hot, cold and sea water in cabins; a feature which had been abandoned for some time on contemporary Western liners. However, its ice-strengthened hull and ample public spaces would serve it well in cruise service.
In 1991, the ship was renamed Marco Polo; an iconic moniker it would keep with it for the next three decades despite changing operators several times. After being rebuilt in the early 1990's, Marco Polo entered service with Orient Line until 2008, before becoming part of the Transocean Tours fleet. Cruise & Maritime Voyages acquired the ship in 2010.
When CMV collapsed in the summer of 2020, Marco Polo was sold at auction. On January 4, 2021, the ship was confirmed as sold for scrap and was bound for India.
Marella Celebration (1984-2022)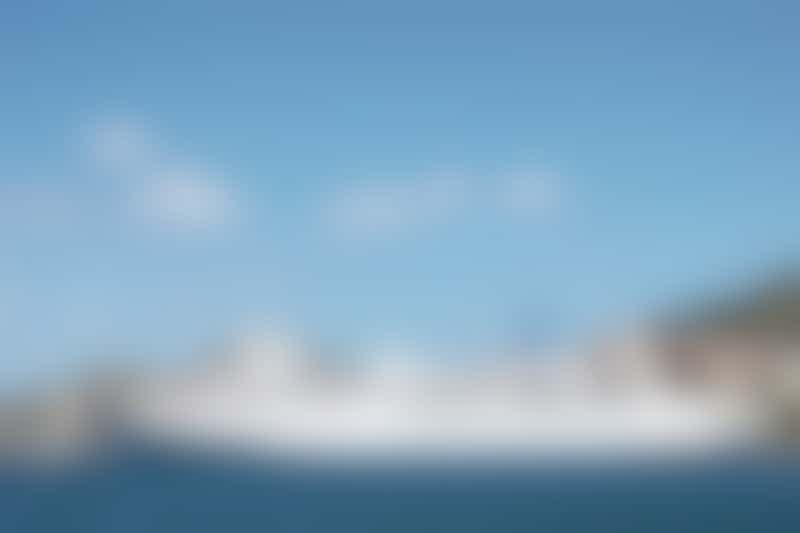 Marella Celebration (Photo: Marella)
What Made It Special: Originally built as Holland America Line's Noordam before being transferred to Thomson/Marella Cruises in 2005, one thing that remained constant about Marella Celebration was how beloved it was. Though lacking in balcony cabins and reflective of an entirely different design of cruise vessel, the ship's old-world charm, open public areas and broad teak decks were enough to make even the most jaded cruiser overlook its shortcomings that included some pretty wicked vibration in cabins near the stern.
In April 2020, Marella announced that it would immediately remove Marella Celebration from service. TUI Group, which owns Marella, would not comment at the time on whether the ship would be sold to another line or sent to the breakers. Marella Celebration's sister-ship, Marella Spirit (the former Nieuw Amsterdam) was scrapped in 2018.
On September 20, 2022, Marella Celebration was confirmed beached for scrapping.
Marella Dream (1986-2022)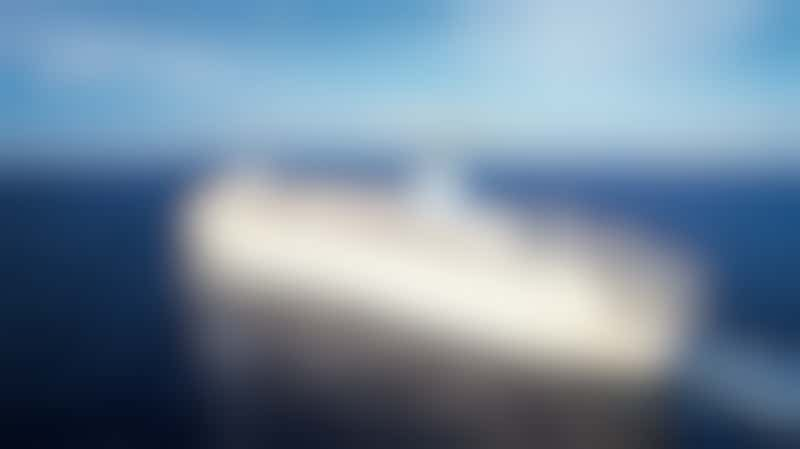 Marella Dream TA Listings Page Image
What Made It Special: Marella Dream began life in 1986 as Homeric, the last new ship constructed for Home Lines. In 1988, Home Lines merged with Holland America Line, and Homeric became Westerdam.
Holland America extensively refitted and stretched Westerdam between 1989 and 1990, and the ship carried on with the line until 2002, frequently spending its summers in Alaska on sailings out of Vancouver and winters in the Caribbean.
As Westerdam, the ship played a leading role in the 1997 comedy film Out to Sea, starring Walter Matthau and Jack Lemmon as reluctant dance hosts. Unusually for a film, the ship is actually referred to in the movie as the "M/S Westerdam", and many scenes were filmed aboard the actual vessel.
Retired from the Holland America fleet in 2002, Westerdam went on to serve a short stint with Costa Cruises as Costa Europa before landing in the Thomson/Marella family in 2010, first as Thomson Dream before being rebranded as Marella Dream in 2017.
Marella Cruises officially withdrew Marella Dream from service on October 1, 2020. The ship was beached for scrapping in July 2022, and the first cutting began in August.
Monarch (1991-2020)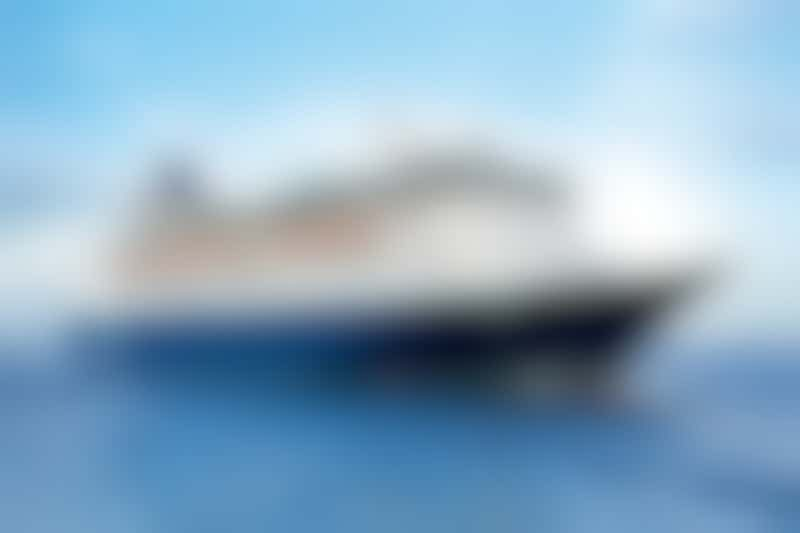 Monarch
What Made It Special: Monarch began life as Royal Caribbean's Monarch of the Seas in 1991 before being transferred to Spanish subsidiary Pullmantur in 2013. The second of Royal Caribbean's three-ship Sovereign class, Monarch was, for a time, one of the most trendsetting ships on the seas.
Pullmantur filed for bankruptcy protection in June as a result of the COVID-19 pandemic. Monarch, together with older sister Sovereign, were reportedly stripped of their interior fittings and artwork in Genoa. In late July, the ship arrived at the breakers in Aliaga and will be scraped alongside Sovereign.
Ocean Dream (1982-2020)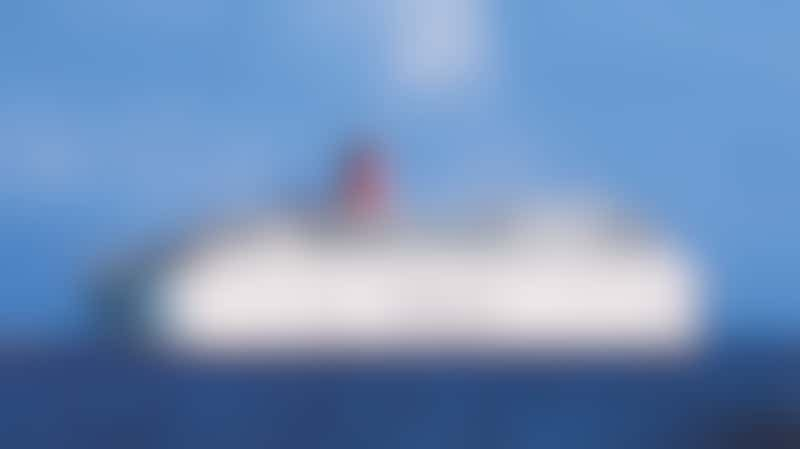 Peace Boat Ocean Dream at Sea. Photo: Peace Boat
What Made It Special: Few people likely sailed Ocean Dream during the eight years it spent sailing for Japan-based Peace Boat, but more likely know it from its past life as Carnival Cruise Line's trendsetting Tropicale.
Launched in 1982, Tropicale was Carnival's "test ship": the first newbuild to be created for the company, and the ship that would pattern the basic design and layout for every ship launched for the line over the next decade and a half.
Tropicale had no direct sister-ships; subsequent newbuilds for Carnival revolved around the similarly-patterned Holiday Class and the Fantasy Class, which all shared some design characteristics but without total commonality.
Tropicale was in service with Carnival until 2000, when it was transferred to Costa Cruises as Costa Tropicale. The ship enjoyed short stints with P&O Australia as Pacific Star and with Spanish operator Pullmantur as Ocean Dream before being transferred, but not renamed, to Peace Boat in 2012.
On November 27, 2020 Ocean Dream was reported sold to scrapping interests, and was beached in Aliaga, Turkey in January 2021.
Sovereign (1988-2020)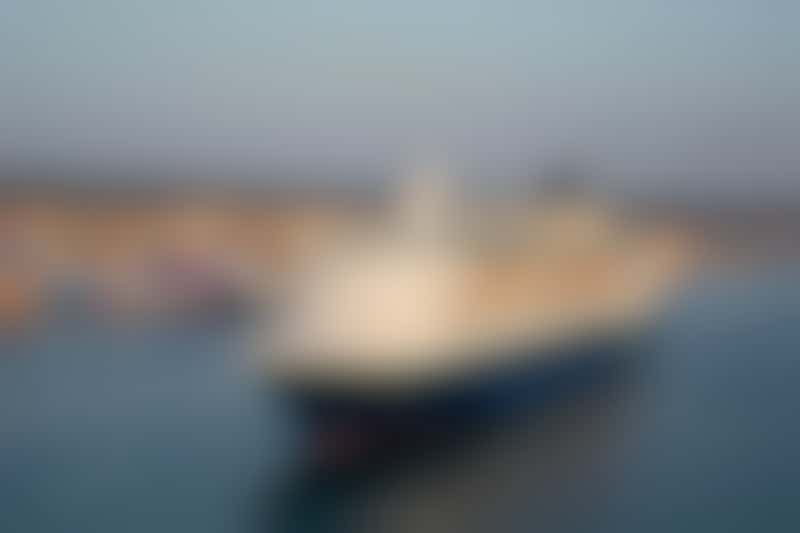 Sovereign departing Civitavecchia, the port for Rome, at sunset (Photo: Aaron Saunders/Cruise Critic)
What Made It Special: Sovereign was built in 1988 as Royal Caribbean's Sovereign of the Seas. The largest new purpose-built cruise ship at the time, Sovereign ushered in the concept of the multi-story atrium flanked with glass elevators that would become a staple of the Royal Caribbean fleet for decades.
Sovereign of the Seas was transferred to Pullmantur in November of 2008 and embarked on its first voyage for the line in the spring of 2009. Like Monarch, it was stripped of all valuable fittings in Genoa in June 2020 as a result of the COVID-19 pandemic. Scrapping began in August 2020, and the ship was totally demolished by February 2021.
SuperStar Aquarius (1993-2022)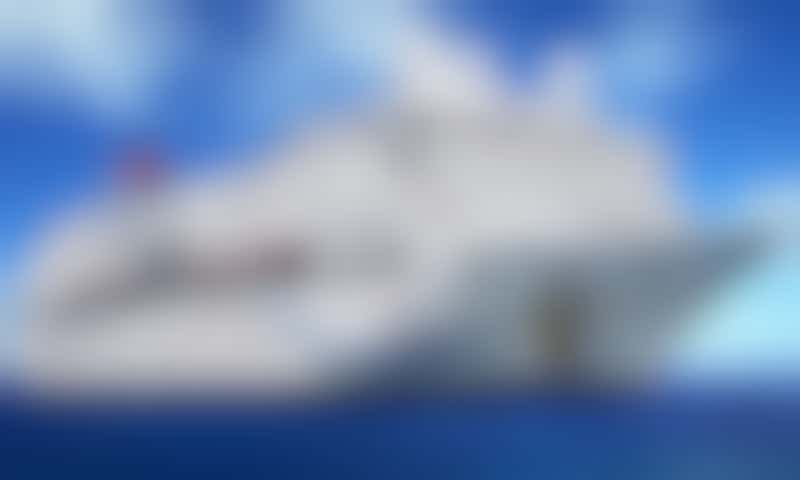 SuperStar Aquarius, the ex-Norwegian Wind (Photo: Star Cruises)
What Made It Special: Cruise fans will remember SuperStar Aquarius better as Norwegian Cruise Line's Norwegian Wind. Launched in 1993 as Windward, the midsize vessel underwent a complex stretching operation -- then the largest of its kind -- at the Lloyd Werft shipyard in Bremerhaven in 1998. When it emerged, it boasted a new midsection complete with a new dining room, new bars and lounges, and additional passenger accommodation. The ship was also renamed Norwegian Wind, and continued to sail for Norwegian until it was transferred to Genting-owned Star Cruises in 2007.
In May 2022, the ship was confirmed sold for scrap following the bankruptcy of Genting Hong Kong's cruise holdings, which included Star Cruises and luxury brand Crystal Cruises. After a short reprieve, the ship was beached at Alang in late November 2022.
SuperStar Gemini (1992-2022)
SuperStar Gemini, the ex-Norwegian Dream (Photo: Star Cruises)
What Made It Special: The lead vessel in Norwegian Cruise Line's Dreamward-class, SuperStar Gemini began life as Dreamward, and was joined by sister-ship Windward in 1993. Like Windward, Dreamward went through a complex lengthening procedure in Germany in 1998, but emerged with two unique features: a retractable mast and a funnel that could open hydraulically in order to allow the ship to transit Germany's Kiel Canal -- something the ship, as Norwegian Dream, did on a regular basis, earning legions of fans who would line the canal to watch "their ship" sail the legendary waterway.
Norwegian Dream sailed for Norwegian Cruise Line until 2008, when it was laid up until its 2012 transfer to Star Cruises. Norwegian Dream also had the unfortunate notoriety of being involved in a dramatic collision in 1999 with the cargo ship Ever Decent in the English Channel.
In May 2022, the ship was confirmed sold for scrap following the bankruptcy of Genting Hong Kong's cruise holdings, which included Star Cruises and luxury brand Crystal Cruises. In late November 2022, the ship was photographed beached at Alang.
SuperStar Libra (1988-2021)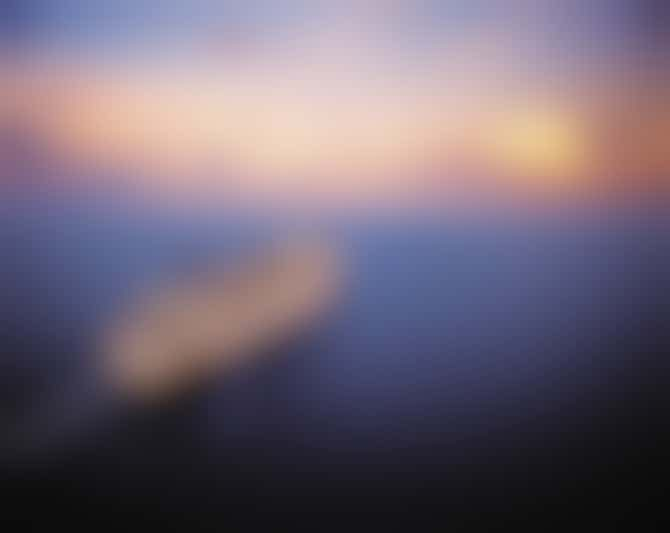 SuperStar Libra (Photo: Star Cruises)
What Made It Special: SuperStar Libra debuted in 1988 as Norwegian Cruise Line's Seaward. Renamed Norwegian Sea in 1997, the ship operated the line's famous "Texaribbean" voyages from Houston for many years in the mid-1990's before being transferred out of the Norwegian Cruise Line fleet in 2005.
The ship -- a one-off with no other direct sister-ships -- was noted for its abundant open deck spaces and windowed public rooms. It was never a trendsetting ship, however; as years went on it lacked the bells-and-whistles of the newer Norwegian vessels but found a home in Asia operating voyages for Star Cruises.
In 2018, the ship was leased as an accommodation vessel to MV Werften to house shipyard workers constructing new cruise ships for Dream Cruises and Crystal.
In November 2021, the vessel was sold for scrap to Turkish interests. It was beached for scrapping in early June, 2022.
Star Pisces (1990-2022)

Star Pisces (Photo: Star Cruises)
What Made It Special: Originally built as a Baltic cruise-ferry, Star Pisces was purchased by Star Cruises in 1994 and sailed for Singapore. It operated short cruises for Star Cruises, and became one of the line's smallest -- and most iconic -- ships thanks to its banks of windows inset into its forward-facing superstructure.
The ship was the first vessel in the Star Cruises fleet to sport hull artwork, and was given a stem-to-stern refit in 2013.
Star Pisces was sold for scrap due to the collapse of Star Cruises' parent company, Genting Hong Kong, in 2022. It was beached for scrapping in July 2022.
Zenith (1992-2022)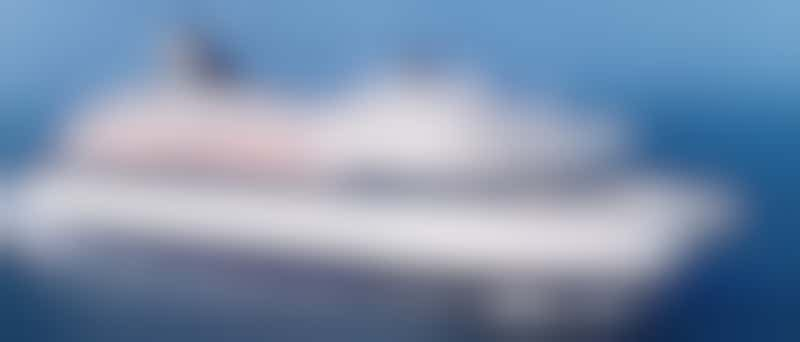 Zenith (Photo: Meyer Werft)
What Made It Special: Built for Celebrity Cruises in 1992 as the sister-ship to Horizon, Zenith was famous for its distinctive style. It was the second newbuild ever for Celebrity Cruises, and was designed for upscale cruising from North American destinations. Like its sister, Zenith had a unique layout that included a large oversized reception area and numerous cozy dining and lounge venues that would form the basis for newer, larger Celebrity vessels designed in the late 1990's and early 2000's.
Zenith was transferred to Spanish-line Pullmantur in 2007, and was set to debut for Peace Boat in 2020.
The global health pandemic put a stop to that. After a stint at layup, Zenith arrived at Alang in September 2022 under the name "Singa", where it will be broken up.