(10:30 a.m. EST) -- When it begins sailing in April 2020, Virgin Voyages' first ship, Scarlet Lady, will offer a festival-like lineup of evening entertainment that features aerialists, comedy, pop-up music, interactive theater and more. Off the ship, all of Scarlet Lady's itineraries will include a stop at The Beach Club, a private venue in Bimini, Bahamas. Both announcements were made in New York City today at an event that also celebrated the company officially opening for bookings.
"Today is an incredibly exciting day. It's been six and a half years of creating this company. Today is the day," said Tom McAlpin, president and CEO of Virgin Voyages, announcing the line was officially open for bookings.
"I've dreamed of starting my own cruise line since I was in my 20s, and now the launch is finally getting close," said Virgin Group founder Sir Richard Branson. "We have taken the time to think about every detail and craft an experience that brings the Virgin brand to life and disrupts the travel industry."
Below is a breakdown of the newly revealed experiences: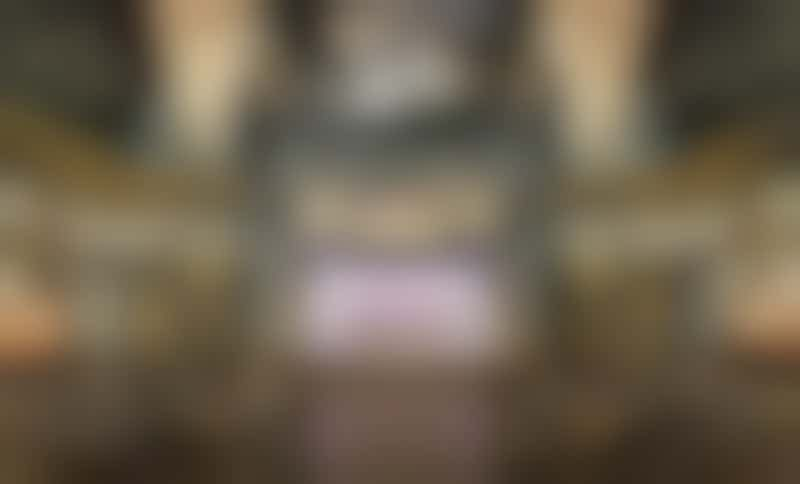 The Manor on Scarlet Lady (Image: Virgin Voyages)
Onboard Entertainment
Much like Virgin did with its cabin and public space designs, the company worked with a creative collective of talent to build an onboard entertainment program that is, like the line itself, more than a little edgy. As part of that, and in another departure from cruise ship tradition, Scarlet Lady will not have a cruise director. Instead, the ship will have a group of people dedicated to making "Happenings" happen around the ship.
Such happenings, which executives at the line refer to as "events and gigs," are being created by the collective, which comprises a variety of theater producers, directors and artists including one of the producers behind the New York City-based "Sleep No More" and the Tony Award-nominated choreographer of the Broadway musical "Natasha, Pierre & the Great Comet of 1812."
"Our sailors are going to experience a festival of choice onboard that we hope will really transform them," said Nirmal Saverimuttu, chief operating office for Virgin Voyages, at an event in London a few days before the New York City event. "We hope that when our sailors leave Scarlet Lady they will come back just a little bit different and they might have some stories to tell about all the different discoveries they made onboard."
According to the line, passengers won't just sit and watch shows; instead, they may be asked to participate with the cast or become a part of the performance.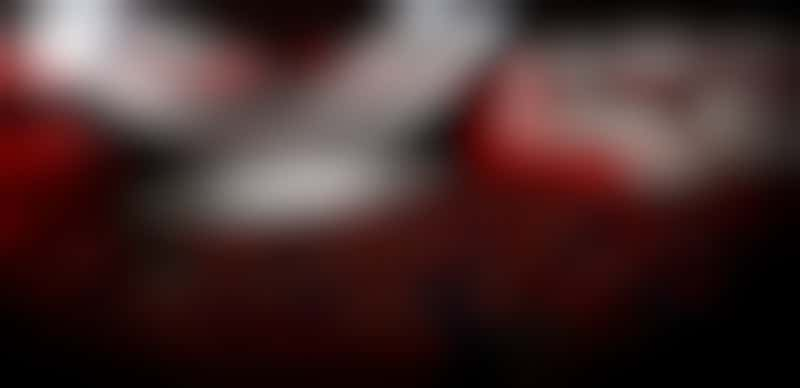 The Red Room (Image: Virgin Voyages)
"From modern takes on classic stories, to interactive dance parties and off-the-wall participatory acts, the experiences will break down the fourth wall and push the boundaries of traditional stage performances," the line wrote in its official announcement.
To accommodate the variety of theater that will be offered, Virgin Voyages created The Red Room (not that Red Room), a multiform theater at sea that can transform into four different configurations -- traditional, alley stage (like those used in a fashion show), dance flat-floor, and reverse stage -- enabling the line to create completely different experiences for each day of the four- or five-night voyage.
Six original shows are being created, including one by one of the producers behind "Sleep No More" and "Queen of the Night." Another of the shows, "Duel Reality" will be a retelling of Romeo and Juliet with a modern twist, featuring acrobatic storytelling, while "Never Sleep Alone," is a participatory show featuring the straight-talking relationship therapist, Dr. Alex Shiller (the alter ego of immersive performer Roslyn Hart).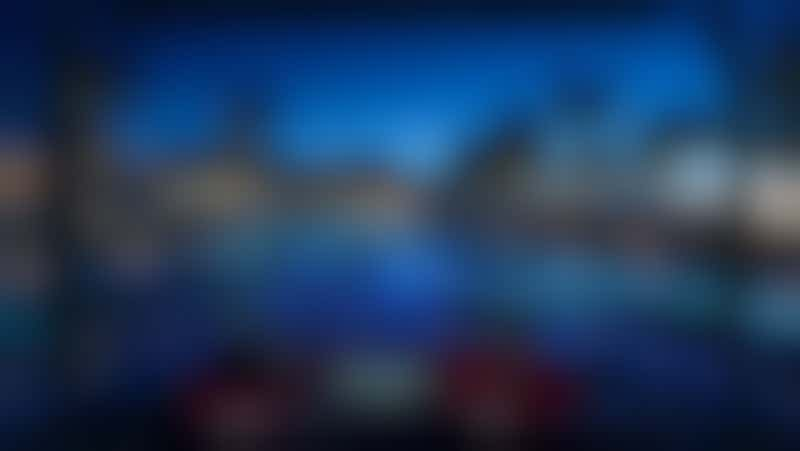 The Beach Club at night (Image: Virgin Voyages)
The Beach Club
All Virgin Voyages itineraries will include a stop at Bimini in the Bahamas. Similar to other cruise lines' private island destinations, Virgin's Bimini experience, The Beach Club, will be a private beach venue that the line says "will rival the best beach clubs in Ibiza and Saint-Tropez." Being built in partnership with Resorts World Bimini, the 4.5-acre The Beach Club at Bimini will be located a short transfer away from the pier and will overlook the ocean with an expansive lagoon-style pool as the central anchor of the club.
"What's really cool about Bimini is there's a dock there, there's a lot that you can do," said McAlpin. "The benefit is it's really close to Miami, so we can stay here later than normal and enjoy a sunset most of the year."
Port visits will be full day, starting early in the morning with optional yoga and meditation on the beach. The energy will amp up gradually as the day progresses, reaching a high point during the day, then slowly cycling back to relaxed with a beach bonfire and an acoustic music performance as the sun goes down.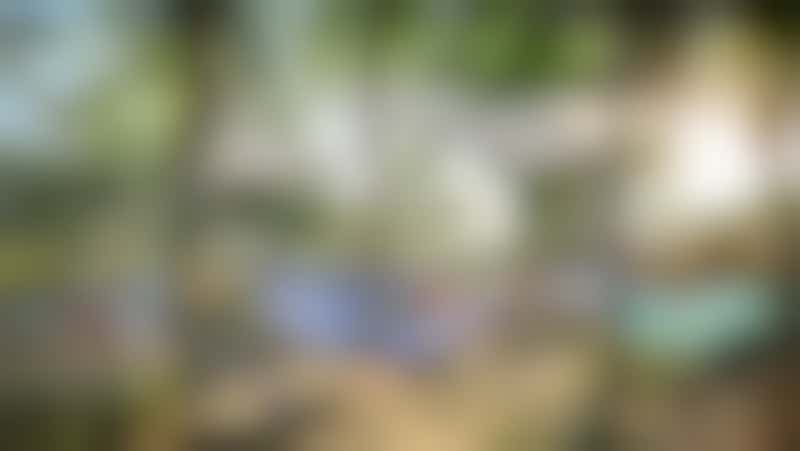 The Beach Club during the day (Image: Virgin Voyages)
During the day, DJ-led pool and flotilla parties will be the center of attention, with occasional guest DJs, including Grammy, MTV Video Music and Soul Train Music award-winning artist Mark Ronson and Boy George.
The Beach Club at Bimini will also feature complimentary food from locally-inspired menus that serve up island favorites such as conch and mango salad, banana leaf-wrapped queen snapper, Bahamian rum cake and more. There also will be six bars, so cruisers have plenty of opportunities to imbibe while they relax.
As for relaxation, people will find hammock groves and beach loungers, or they can opt to pay extra for beach and poolside cabanas. Those looking to be more active will find spots designated for watersports and beach play. Suite passengers will have an exclusive space at The Beach Club with a dedicated bar, complimentary food service, an outdoor terrace lounge, sun loungers and beach cabanas.
Cruisers will not be required to stay within the confines of The Beach Club, however. Those looking to explore the island of Bimini will have opportunities to do so.