(10:30 a.m. EDT) -- Viking christened both its new expedition ships -- Viking Octantis and Viking Polaris -- at a joint ceremony in Amsterdam today.
The line chose the first two women to cross Antarctica -- Liv Arnesen and Ann Bancroft -- as godmothers to the Viking Octantis and Viking Polaris, respectively.
Viking Octantis launched in April and is currently navigating the Great Lakes; Viking Polaris launched today. Both carry 378 passengers and are identical in layout and design.
The ceremony coincides with the line's 25th anniversary celebrations, which took the form of a river convoy showcasing three of the line's type of ships -- led by river vessel Viking Mani, Viking Polaris representing expedition; and ocean ship Viking Venus -- along the river Amstel to the town of IJmuiden.
Viking Polaris will now head south to Ushuaia, Argentina, on a 35-day journey, before starting its Antarctica season.
Viking Polaris is Designed for Polar Cruising Including Two Yellow Submarines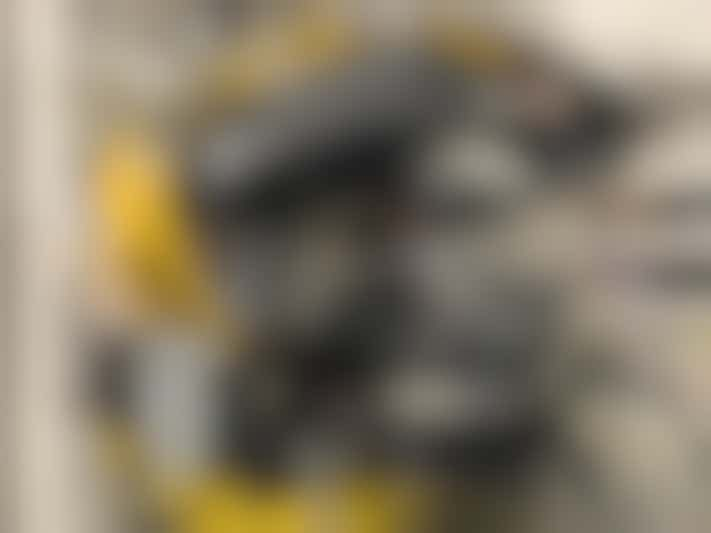 George one of two submersibles on Viking Polaris (Photo by Adam Coulter)
The ship has been specially designed for polar regions, with an ice-strengthened hull and numerous onboard gadgets, including two yellow submarines with six revolving seats and 270-degree spherical windows.
Named George and Ringo, they are "brothers" to the two carried by Viking Octantis, named John and Paul.
The Hangar space at the aft of the ship -- similar to a warm weather marina area -- also contains several military-grade zodiacs; two 12-seater convertible RIBs; and a number of two-seater Arctic-tested kayaks.
The ship has many aspects of the ocean vessels including the same dining venues, public spaces and cabins, but coming in at a shade smaller than the ocean ships yet carrying just over half the number of passengers, gives these expedition vessels a real sense of space.
The passenger to space ratio is on par with that of the top end luxury lines, coming in at 79.76. (The closer the number is to 100, the more space per passenger a ship has. Most large cruise ships have space ratios around 30 to 40.)
Chairman Torstein Hagen Outlines Future Plans, Reaffirms Commitment to the Environment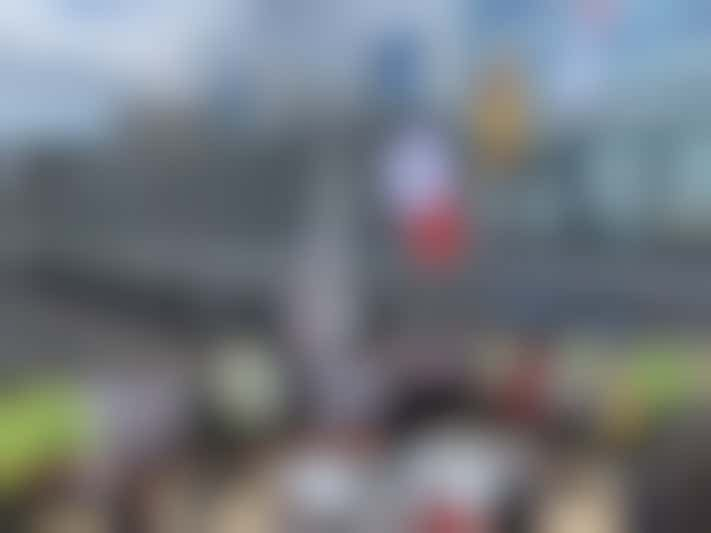 Torstein Hagen at the naming ceremony for Viking Polaris (Photo by Adam Coulter)
Chairman Torstein Hagen, who oversaw the ceremony, did not reveal plans for any more expedition ships, but did show a chart which showed eight new ocean ships, including two named ones -- Viking Neptune and Viking Saturn -- which will launch in November and April next year, respectively.
There follows roughly a ship a year until 2028 when the as yet unnamed 15th and 16th launch in May and November 2028.
The line has 101 ships (including 18 on order) across four types, the vast majority being river cruise ships in Europe and Asia; as well as the recently-launched Viking Osiris, on the Nile, and its new Mississippi river vessel, Viking Mississippi.
Hagen also re-iterated his commitment to the environment and using hydrogen fuel cells as an energy source by the time of the launch of the eleventh ocean ship in December 2024.
Looking back on recent events, Hagen revealed that the line had lost $6 billion in revenue over the past two years when operations were suspended, adding that this year had been one of recovery.