(6:41 a.m. EDT) -- "It's going to be cold, and definitely rainy," everyone told me.
"You can't overpack for this one; you'll need to keep warm and dry," they said.
Preparing for a late-season Alaska cruise on Ocean Victory, I thought I knew what to expect. Then, I got to Vancouver, our starting point for a 10-night sailing on this new expedition ship from American Queen Voyages, and it was sunny -- and hot. In fact, it stayed that way for pretty much our entire cruise, where I found myself wearing short sleeves and no jacket in Ketchikan, and kayaking Misty Fjords without any rain gear.
This was not what I was expecting on this fall cruise, but that's also one of the things that makes Alaska so special: You never know what you're going to get when visiting the 49th state, but it will be memorable.
Here's a look at what our cruise on the 186-passenger Ocean Victory was like and what you should know about late-season Alaska cruising.
You'll See Wildlife, But It's Different Than Summer Viewing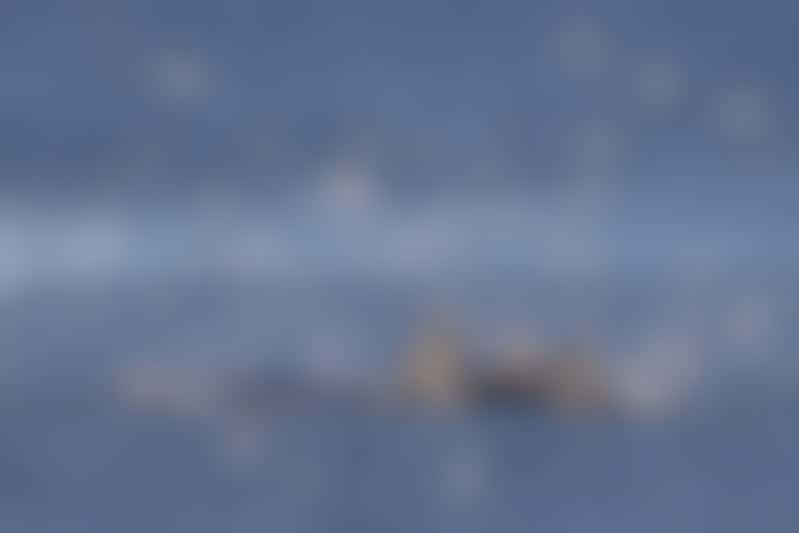 Humpback whales bubble-net feed in waters off the coast of southeast Alaska, as seen from Ocean Victory cruise ship. (Photo: Jeremy Fratkin)
For many people, coming to Alaska is all about wildlife spotting. For the most abundant wildlife, your best bet is mid-summer, when almost every critter is active. If you're traveling in September like we were, be prepared: You probably won't see the sheer volume of wildlife you'd see during the peak season.
That said, on Ocean Victory, which was sailing its second-to-last cruise of the Alaska season, our expedition guides did their absolute best to make sure they helped their guests see wildlife. Boy, did they deliver. From our ship, we saw nearly a dozen humpback whales bubble-net feeding: working together to drive fish into a column, then bursting from the water, giant mouths open, gorging on their prey. From Zodiacs, flat-bottomed rubber motorboats, we saw a black bear and her three cubs feasting on salmon from a stream. We also watched otters playfully swimming across a bay, marbled murrelets ducking under the surface as we passed by these shy birds and Steller sea lions lazing on buoys.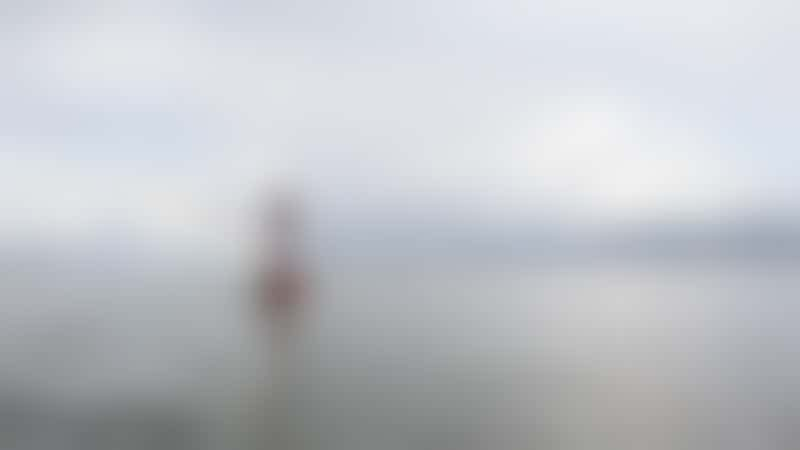 Steller seals rest on a buoy under a rainbow in Wrangell, Alaska. (Photo: Colleen McDaniel)
Yes, we've seen more wildlife when we've visited Alaska in the middle of summer, but the proximity on this trip was tough to beat. That comes down to the guides on our ship, who have gotten to know the areas the ship visits. Our Zodiac driver, Brad, knew exactly where the salmon were still running, because he's been keeping an eye on that spot all season, knowing it eventually could pay off with a bear sighting. We hit the jackpot at his secret spot on this journey, spending nearly 30 minutes safely watching that mama and her cubs from no more than 100 feet away.
Your Shore Excursions Might Vary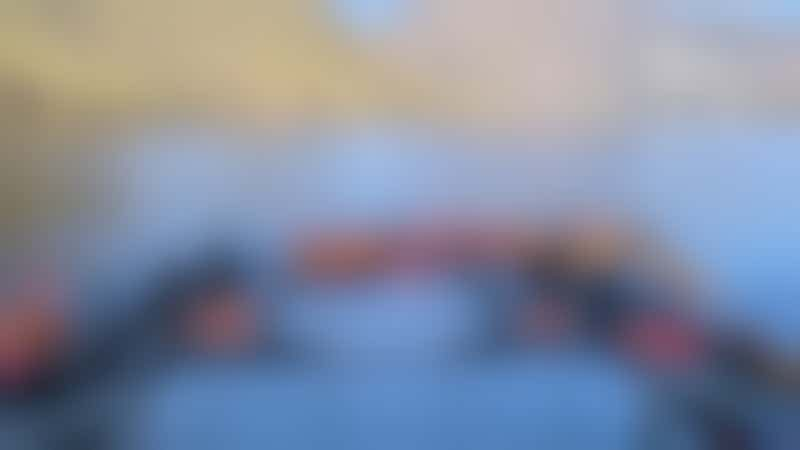 Kayaks are tied up behind the Ocean Victory marina in Alaska. (Photo: Colleen McDaniel)
Ocean Victory might best be described as a hybrid expedition ship in Alaska. You'll visit some of the same ports the big ships call on -- Ketchikan, for example -- but you'll also have "expedition days" during which you're spending the day splitting your time with Zodiac rides, easy kayaking, lectures and hands-on science lessons. Additionally, the ship visits small ports, like Kake, Wrangell and Petersburg, where it gives cruisers a glimpse at the culture of the residents. Some tours are included, others come with an additional fee. (Learn more about the cost of excursions by reading our piece on cruising Alaska on a budget.)
Some of the most-talked-about Ocean Victory shore tours we heard about from our readers included a visit to the Anan Wildlife Observatory to watch the bears feed and a sport fishing outing. Sadly, the season had ended for both of those on our cruise.
Still, we loved our premium jetboat tour, which took us from Wrangell to the stunning LeConte Glacier. Along the way, we saw sea lions, whales, rainbows and icebergs, all the while sitting in the comfort of an enclosed boat, enjoying local craft beer, Champagne and smoked salmon. Ahead of our boat tour, we did a quick hike (independently) up Mount Dewey in Wrangell, where we ran into some fellow guests who told us they asked the expedition team where they could hike on their own, and they recommended this one.
It's worth noting Ocean Victory doesn't have the permits for doing hikes or bushwacking in off-the-beaten path spots in Alaska, but in spots like Ketchikan, Petersburg and Wrangell, permits aren't needed. Near the end of our cruise, guides suggested hikes, as a number of guests had asked. We would like to have had suggestions for on-your-own hikes throughout or even seen casual guide-led hikes offered in these ports as an option, as most of what was offered wasn't active. It felt like a missed opportunity.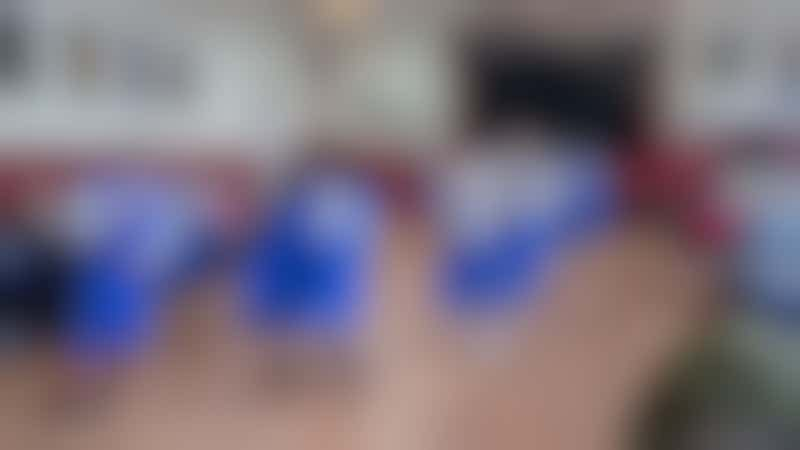 Members of the Sons of Norway dance group perform in Petersburg, Alaska. (Photo: Colleen McDaniel)
We did enjoy our complimentary tours, including a visit to the Sons of Norway Hall to watch traditional Norwegian dancing from the children of Petersburg and a journey to Kake, where we met with some of the community's indigenous Tlingit people, listened to an elder speak at the world's tallest totem pole and even watched as an artist carved a new totem pole that will go on display in Juneau.
And our day in Tracy Arm was nothing short of spectacular, sailing in as the sun rose to break up the heavy fog, then jetting out on Zodiacs to watch the incredible South Sawyer Glacier up close while enjoying spiked hot chocolate. This kind of access is unique to small-ship cruising, as the big ships simply can't get this close.
You'll Encounter Fewer Tourists Late in the Season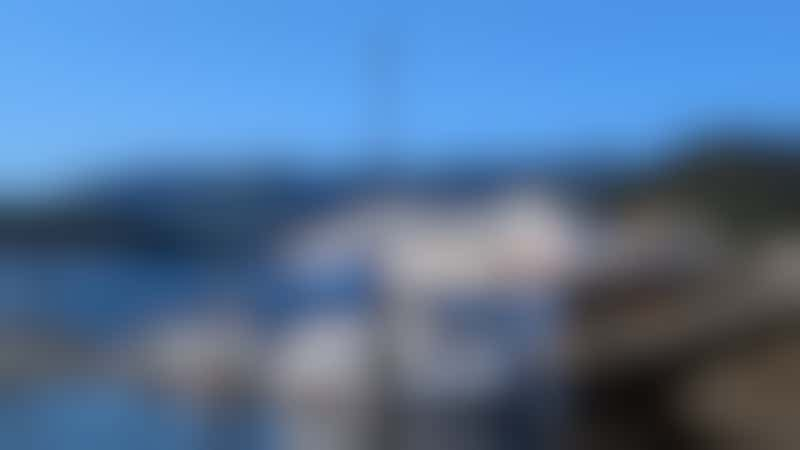 Ocean Victory sits next to Norwegian Sun in Ward Cove, outside of Ketchikan. (Photo: Colleen McDaniel)
A big bonus to late-season cruising is that many of the other operators have called it quits already in Alaska, so you'll encounter fewer people visiting the bigger ports.
When we visited Ketchikan, Ocean Victory docked at Ward Cove, the lesser-used, slightly out-of-town spot that requires a shuttle into the downtown area. We were one of only two ships there, and we saw two more large ships docked downtown. At the height of the season, it's not unusual for six or seven ships to visit Ketchikan in one day.
We had the smaller ports to ourselves on other days; in several spots, we were the last ship visitors of the season, which made it feel like the towns were our own as we wandered and explored the various sites and shops and restaurants. With 124 guests on our sailing, we didn't overwhelm the towns, many of which have populations much lower than the number of passengers on the biggest ships that visit Alaska.
The Alaska season has been slowly lengthening over the past decade or so, with ships coming in earlier in April and staying later than ever. (Ocean Victory isn't the last to leave; Norwegian Cruise Line has ships scheduled to visit till the end of October.)
Some Shops Might be Closed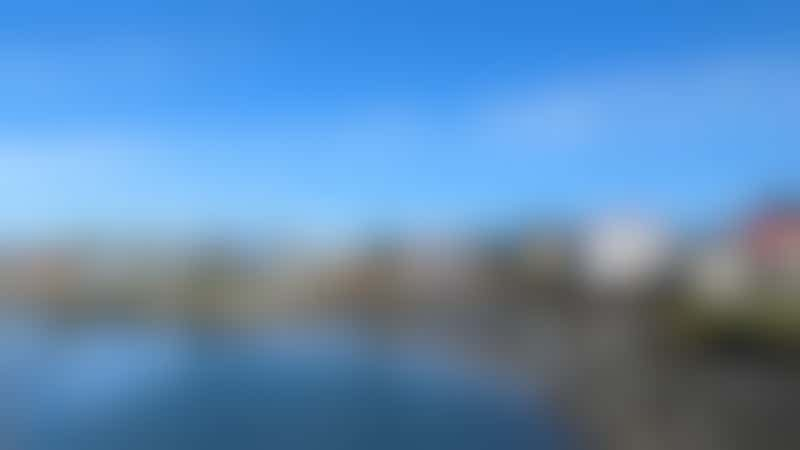 The town of Petersburg, Alaska, which hosts small cruise ships each season. (Photo: Colleen McDaniel)
Come September, Southeast Alaska starts barreling toward the offseason. September kicks off with almost 14 hours of sunlight a day, but by the end of October, that number sits at around nine hours. Year-round residents know a long, dark winter is just around the corner.
Many residents count on making a living off the tourists who visit, operating only during the peak season. By the time we sailed into town, some of the shops and restaurants were closed for the season. We didn't find this problematic, as far more spots were open than not, and we found many souvenirs and hand-crafted gifts to take home. Still, it's worth considering if you are booking Alaska for nothing but shopping and want the widest variety of options.
Conversely, late season it's a great time to provide an influx of tourism dollars to communities that rely on visitors for income. Ocean Victory's expedition guides took great care to point out their favorite shops and restaurants, mentioning them specifically in their nightly lectures. They're also excited to talk about them one on one. It's a great way to find out which book shop is a must-see and what pizza restaurant will satisfy your cravings. We were given great personal suggestions for dive bars and bakeries. By the end of the season, our guides know these spots so well, they have nailed down their favorite haunts and are eager to share them with guests.
About That Alaska Weather …
Alaska, as seen from the aft of Ocean Victory. (Photo: Colleen McDaniel)
The weather for our Alaska cruise was spectacular -- and completely atypical of the season. If you're traveling to Alaska, especially in late September or October, you should prepare for rain and cold. (For more on what to expect from the weather in Alaska, read our month-by-month guide.)
Pack layers for your cruise and focus on items that will keep you both warm and dry. On Ocean Victory, our guides suggested dressing "like an onion", with wicking layers close to the body, warmer layers on top and waterproof layers on the outsides. The ship will provide its guests with Frogg Toggs, rain jackets and pants that are slightly more durable than a trash bag. For many guests, these will be enough, and guides willingly replace them if they tear. They have the added benefit of cutting the wind, too, on chilly Zodiacs or kayaks.
Additionally, the ship will outfit you with waterproof boots if you need them. These knee-high boots sat mostly unused on our sailing, though we're sure they're much used when the ship visits Antarctica or during especially rainy days in Alaska.
Even in late season, hiking boots with thick socks seemed to do the trick for virtually every activity during our voyage. (Check out our definitive list of what to pack for an Alaska cruise.)
One of the things to love about Alaska is its unpredictability. You never know exactly what you'll get, be it weather or wildlife, but the surprise is part of the adventure. On a late-season, small-ship cruise, if you expect that anything can happen, you'll never be disappointed.