Le Commandant Charcot Offers a Lavish Onboard Experience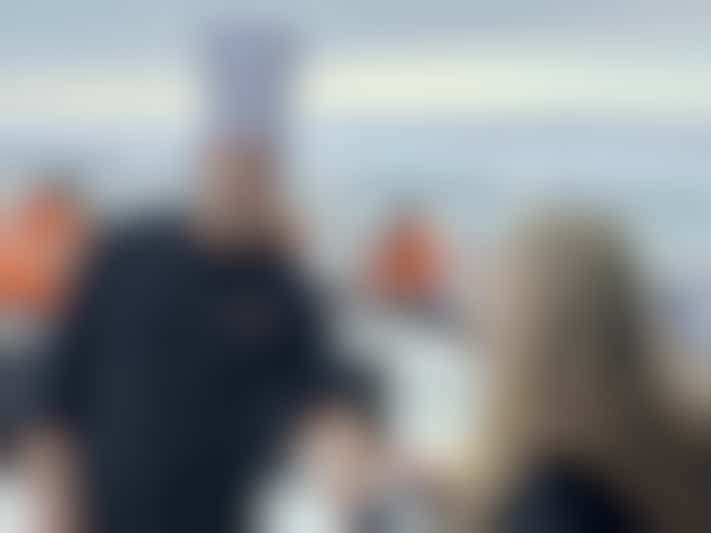 Cuisine aboard Le Commandant Charcot is decidely French (Photo: Tim Johnson)
While capable of staying in polar waters year-round and sailing the world's wildest stretches of sea, Le Commandant Charcot is very much a luxury vessel. For starters: the Spa. Set on Deck 9 with huge floor-to-ceiling windows, you can enjoy the indoor pool, sauna or a massage, without missing out on the view. (There's a snow room as well.)
Cuisine is very French, with all the buttery, creamy goodness that entails. The menu at the main restaurant, Nuna, is curated by Michelin-starred Chef Alain Ducasse. Even the buffet (Sila) and all-day grill (Inneq, next to the Blue Lagoon, a heated pool tracing the stern) offers elevated dishes, including shrimp and lobster. Bread—including a variety of croissants, buns, baguettes that stretches the imagination—is baked fresh daily.
Special events can be truly spectacular, too. A highlight on my cruise: a dinner we enjoyed on the bow helicopter deck where the culinary team, warm hats atop their heads, Baked Alaska before them, surprised us by rising, as if from nowhere, on the panel they use to put the helicopter in its hangar.
Couple that with lavishly-decorated public rooms and superbly comfortable cabins, and Ponant has created an experience that is every bit as impressive onboard as the scenery that surrounds the ship.