Carrying a total of 7,604 people on board -- including 5,350 passengers and 2,224 crew members -- Symphony of the Seas has set a new record for an Atlantic crossing.
The Royal Caribbean ship departed from Miami on March 9, 2023 at almost 100 percent capacity, and spent nine full days at sea before arriving in Malaga on March 19. Symphony of the Seas' transatlantic journey is scheduled to end on March 21 in Barcelona.
After the voyage, the ship is set to undergo a drydock period at Navantia shipyard in Cadiz for a series of minor upgrades and upkeep. After the maintenance stint, Symphony of the Seas will embark on a 7-day Western Mediterranean roundtrip itinerary from Barcelona, with calls in Marseille, La Spezia, Rome (Civitavecchia) and Naples, and will spend the rest of the summer sailing Mediterranean itineraries.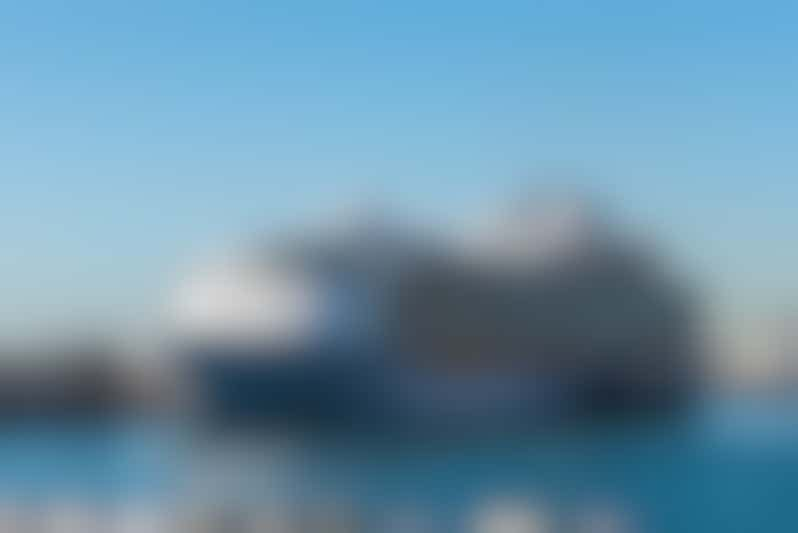 Symphony of the Seas TA Listings Page Image
This season marks Symphony of the Seas' return to Europe after five years, where the ship will sail exclusively in the Western Mediterranean. In late October, the Oasis-class vessel will embark on a westbound Transatlantic voyage from Barcelona to Fort Lauderdale.
Built in 2018, the 228,081-ton Symphony of the Seas held the distinction of being the world's largest cruise ship until 2022, when sister ship Wonder of the Seas took its title.
Both Oasis-class ships are set to be surpassed in size by Royal Caribbean's upcoming vessel, Icon of the Seas, scheduled to debut in January 2024. The 250,800-ton ship will have maximum capacity for 7,600 passengers. A second Icon-class ship , currently unnamed, is under construction and is scheduled to debut in 2025.