The Catch By Rudi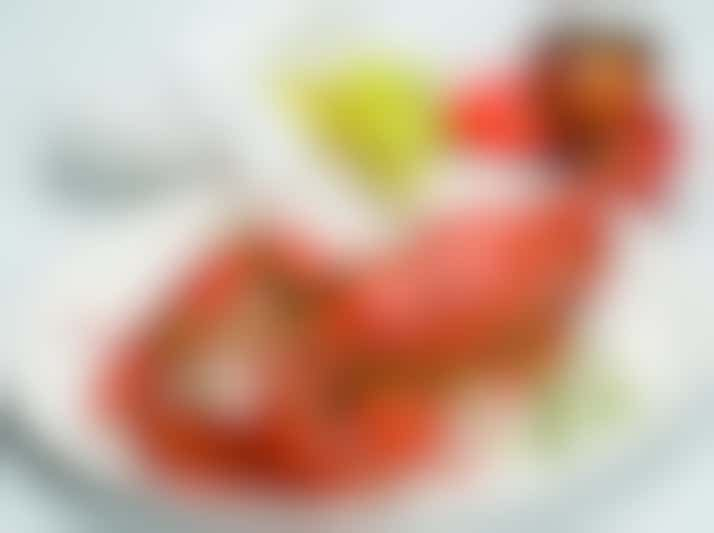 Lobster dish at Rudi Sodamin's restaurant on Princess, The Catch by Rudi (Photo/Princess Cruises)
Sodamin keeps expanding his culinary empire within the Carnival Corporation brands. Formerly the Master Chef at Holland America Line, where he developed Sel de Mar, Sodamin also has the specialty seafood restaurants Rudi's Seafood Grill on two Carnival ships, Carnival Mardi Gras and Carnival Celebration.
All of those ships feature the special "Food Faces" plates with designs that mimic Sodamin's culinary pop art creations.
Last year, Princess Cruises elevated Sodamin to become the line's first Head of Culinary Arts. So it makes sense that the Austrian chef would soon have a restaurant of its own on the line.
Enter The Catch by Rudi. The restaurant will debut on Enchanted Princess when that ship emerges from drydock on April 15, replacing Bistro Sur la Mer. It will eventually come to Majestic Princess, Sky Princess and Discovery Princess as well.
The line is calling The Catch by Rudi the first Princess restaurant primarily devoted to seafood, but surf and turf and vegetarian dishes will also be on the menu. The specialty restaurant will cost $39 per person and be available for those passengers who choose the Princess Premier premium add-on package.
Among the menu items that you could expect to see: Asian-fried calamari; lobsters with garlic butter crust; Dover sole; a Towering Trio and a Seafood Trolley that the line describes as a "feast for the eyes with fresh lobster tail, shrimp, oysters and mussels piled high."