P&O's Ships Will be Based in Sydney And Brisbane in 2024/2025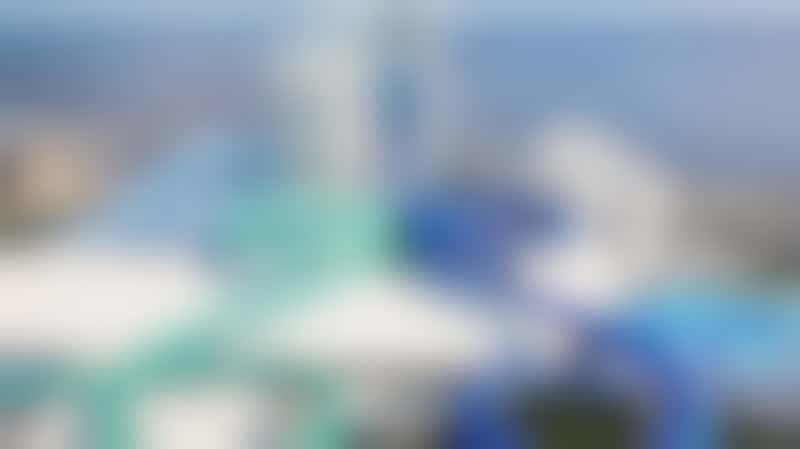 Waterslide on P&O Cruises Australia Pacific Encounter
P&O's 2024-2025 programme is buoyed by the year-round sailing of two ships, including the traditionally quieter winter months of June to August. Pacific Adventure will be based in Sydney and Pacific Encounter will be based in Brisbane, both of which joined the line after the shutdown. Previously sailing for Princess Cruises as the Star Princess, the 2,600-passenger Pacific Encounter was transferred in 2020, followed by the 2,636-passenger Pacific Adventure, the former Golden Princess, in 2021. The ships are significantly newer and larger than the vessels they replaced: the 1,260-passenger Pacific Aria and 2,000-passenger Pacific Dawn.
The 2,000-passenger Pacific Explorer will operate seasonal cruising from Melbourne, Adelaide, Fremantle and Cairns, as well as 12 round-trip cruises from Auckland, New Zealand.
Marguerite Fitzgerald, President of P&O Cruises Australia, said the brand had evolved its offering for 2024/2025 to meet Aussies' preferences for "island getaways, short break escapes, themed events and bucket list destinations".
"We've also introduced more ways for holiday-makers to make unforgettable memories with increased access to exclusive facilities and more choice in entertainment, dining and activities than ever before," Fitzgerald said.
The year-round sailings from Sydney and Brisbane include more than 60 departures on Pacific Adventure and 50 on Pacific Encounter, ranging from three-night cruises to two-week Pacific Island voyages. Among the itineraries are a seven-night itinerary from Sydney to Adelaide and Kangaroo Island, and a seven-night cruise from Brisbane with calls to Townsville and Papua New Guinea's Conflict Islands in January 2025.