Vista: A Luxurious Spin on an "Upper Premium" Cruise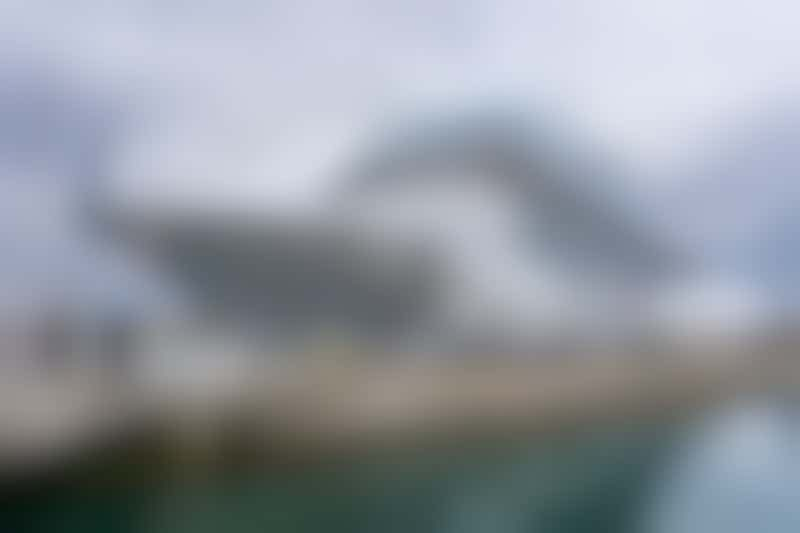 Oceania's new Vista docked alongside in Valletta, Malta on May 8, 2023 (Photo: Aaron Saunders)
From the outside, Oceania's new Vista looks similar to fleetmates Marina and Riviera, which debuted a decade ago. But that's where the similarities end. Inside, Oceania has crafted an entirely new experience for guests -- one that raises the bar on what passengers can expect from a cruise line that steadfastly calls itself "upper premium".
What does that term mean, to the average cruiser? Think onboard touches that rival more expensive luxury lines, yet at a price point that is generally lower with fewer amenities included. In some ways, Oceania ships look as lavish as those on its more luxurious sister brand Regent Seven Seas -- and the line has generally strived to spend as much or more per passenger on cuisine as higher-priced rivals. On this type of ship, the atmosphere is generally more casual and accessible than true luxury lines, though, with enough variety in venues to have a nice evening out.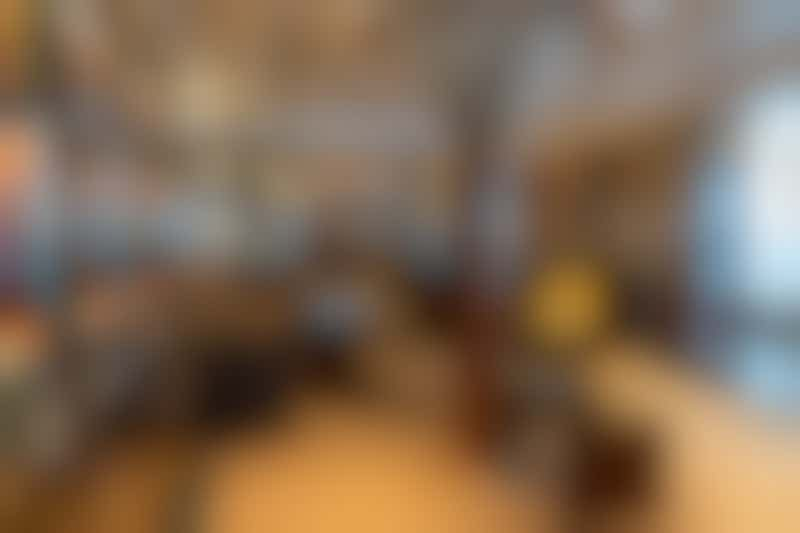 The Library aboard Oceania's Vista, Deck 14 amidship. (Photo: Aaron Saunders)
The little nods to the good life are everywhere aboard Vista, from the gorgeous glasswear in bars and lounges, to the quality of the fit and finish in passenger staterooms and suites. Passengers on our short media sailing raved about the new shelves and hooks in the women's public bathrooms, while others were smitten with the backlit mirrors in the staterooms and generously-sized bathrooms and showers. (Oceania boasts they are the largest standard staterooms in the industry, at over 300 square feet).
Seemingly nothing has been overlooked in Oceania's quest to make Vista one of the most comfortable and inspiring ships afloat. Designers at Miami-based Studio DADO, which crafted Vista's interior spaces and cabins, even made the conscious decision to use only naturally-occurring colors in the wool in the stateroom cabin carpets, where passengers sometimes have sensitivities to the artificial dyes used in other forms of carpet. This is a ship that is so tactile in its design and appointments that you'll be forgiven if, like us, you just can't seem to stop touching the vessel's multitude of surfaces.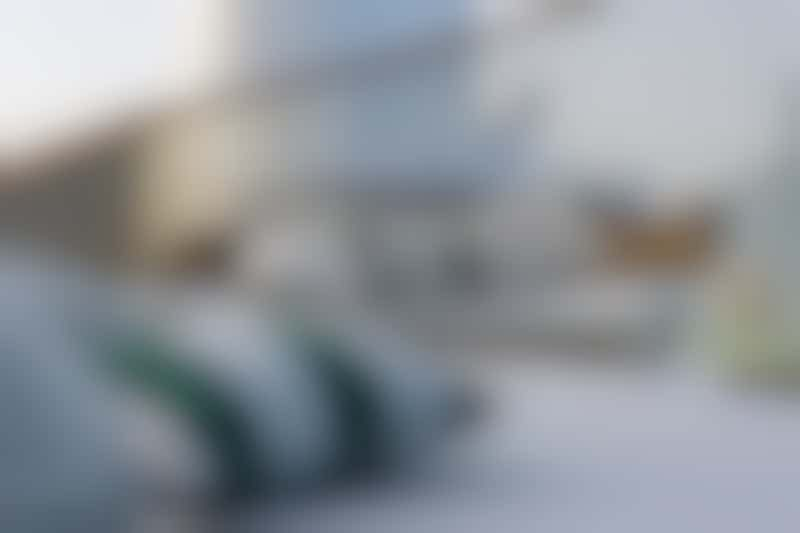 The pool deck aboard Oceania's Vista is littered with cozy spaces accented with wave-like lines (Photo: Aaron Saunders)
Vista is as lavish in its appointments as any luxury cruise brand, despite coming in at a price point that is well under that of the average luxury cruise. Cabin beds are plush and ridiculously inviting -- maybe because the duvets were specially-selected to help make passengers feel cozy while reducing overall temperature under the covers by up to three degrees. Rooms are flush with electrical outlet options, and Bulgari toiletries are a welcomed luxury.
And when you do manage to pull yourself away from your suite, you'll find a ship that is spacious and inviting waiting for you -- one that presents itself with numerous "wow!" moments that you might not expect.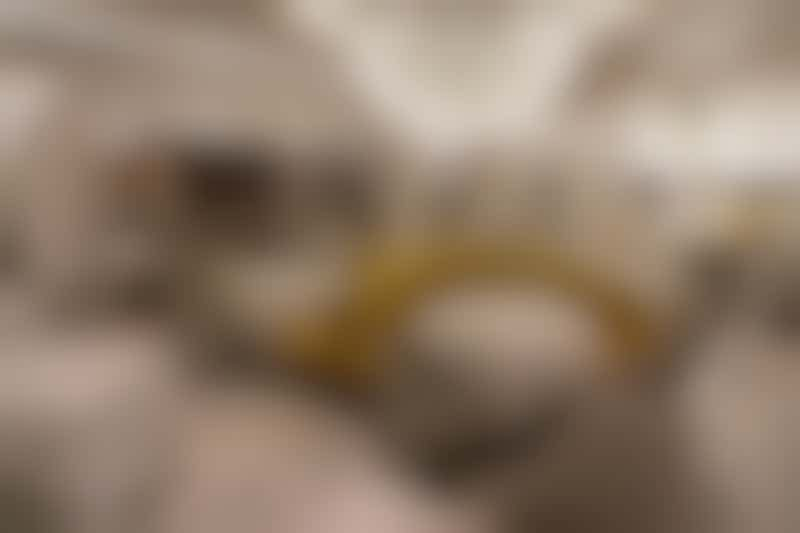 The Grand Dining Room aboard Oceania's Vista is divided into three distinct sections (Photo: Aaron Saunders)
The signature, showstopping space onboard is, in our opinion, the Grand Dining Room, with its panoramic windows and unique middle section, which is accented by gleaming white arches, frosted glass windows, carved support columns, and marvelous chandeliers. On the larger bulkhead walls, hand-painted murals depicting trees softly rising towards the ceiling were created by a Canadian company and shipped to Genoa for installation onboard.
It is just one of several marquee spaces unlike any other afloat. From the spiral grand staircase in the ship's two-level atrium to the sprawling, wood-panelled library, Oceania's new Vista is a ship that knows how to impress.