Voyager of the Seas has departed Singapore and is currently on its way to Australia where it will be based for the summer cruise season after an absence of several years. Fresh from a US$97 million renovation, this popular ship has been upgraded with renovated cabins, a duo of racer waterslides, a new spa, Battle for Planet Z laser tag, redesigned kids and teens spaces, and a new nursery for babies and toddlers.
The Royal Caribbean ship has always been a hit with parents and their kids, and this looks set to continue with these recent enhancements further strengthening its family-friendly status.
Here are our first impressions of the November 2019 refurbishment.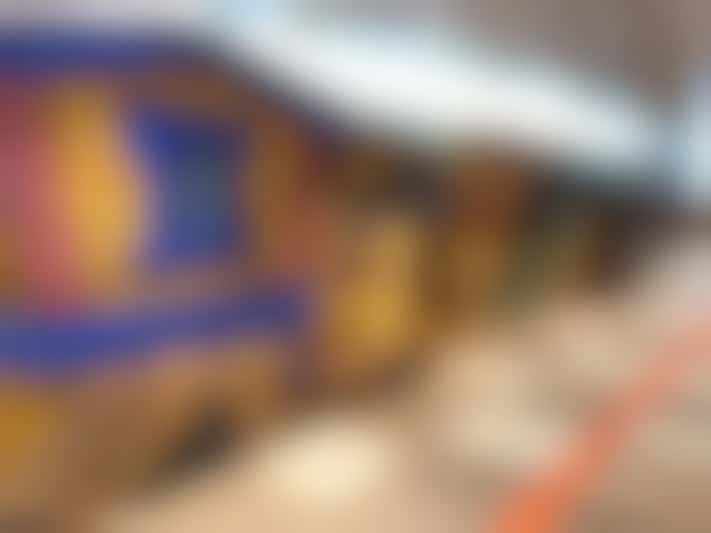 Voyager of the Seas' kids club (Photo: Tiana Templeman)
Kids Will Love the Redesigned Clubs
Royal Caribbean has spent up big on the newly designed children's spaces and it shows. We inspected all the new kid's areas on boarding day when families were checking out the facilities and heard plenty of exclamations of delight from parents and kids alike. We loved the whimsical design of Adventure Ocean which encourages imagination and leaves plenty of room for running around and free play. Children of different ages can also see each other, even if they're in different groups, in this new area.
The nursery was left out of the 2014 renovation at the last minute, but the new space was worth waiting for with a bright and cheery look and lots of fun, age appropriate toys. The Living Room, the new teen's area, is accessed via a 'secret' staircase beside the FlowRider and includes an appealing outdoor lounge area, dedicated gaming area and plenty of hangout spots. One younger sibling summed up our thoughts perfectly when she accompanied her older sister to see the new space: "This is so cool, I wish I was a teen!"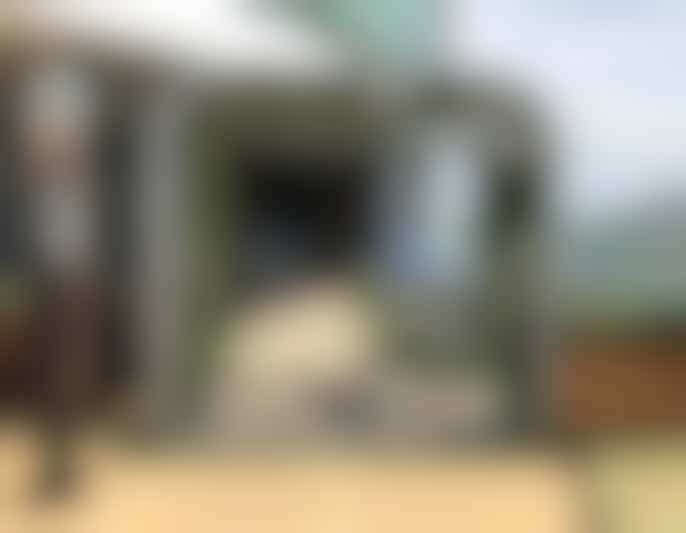 Voyager of the Seas Teen Outdoor Lounge (Photo: Tiana Templeman)
Waterslides Are Fun For Everyone
The Perfect Storm racer slides have been cleverly selected to appeal to all ages, with a low minimum height requirement and the option to ride fast or slow, depending on the position you choose. We enjoyed racing each other as well as other passengers and the minimal wait times for a ride. Even if you don't usually go on waterslides, these new additions to Voyager are worth a try. The Perfect Storm joins the FlowRider surf simulator, rock-climbing wall and the renovated mini-golf area, to round out the ship's action-packed aft.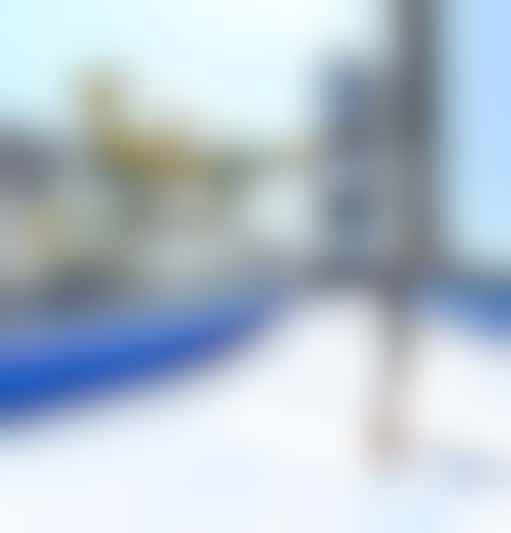 Voyager of the Seas waterslide and FlowRider (Photo: Royal Caribbean Cruises)
The Best Renovation is in the New Spa
If you are reluctant to pay for a spa treatment at sea, the Vitality Spa and Fitness Centre on Voyager of the Seas could change your mind. Everything at this large purpose built pampering and relaxation area at the aft of the ship is brand new, including the impressive gym which is one of the best we've seen on any ship. We loved the look of the spa's dedicated pedicure area and salon, and the treatment rooms which were spacious with an appealing contemporary design. The lovely sea views from the couches in the floaty relaxation area are a sure-fire way to find your Zen. Along with the reimagined teens club, this new facility was the standout of the renovation for us.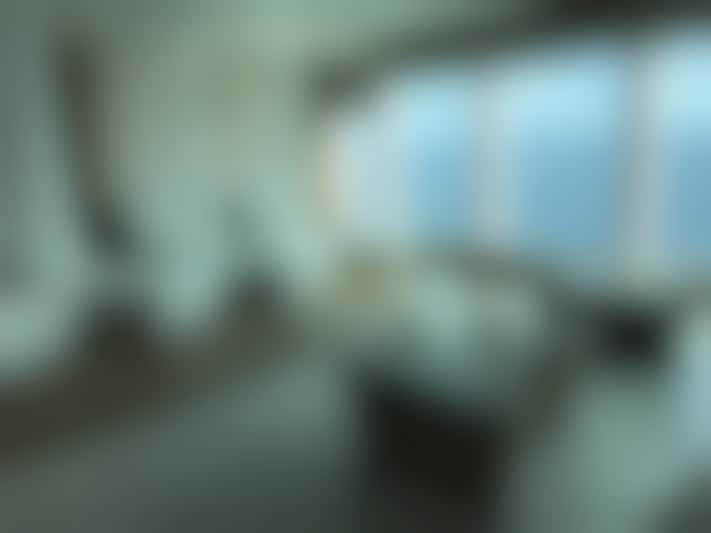 Voyager of the Seas' new spa (Photo: Tiana Templeman)
The Buffet is Better
We were surprised Royal Caribbean didn't create more fanfare around the appealing new design of The Windjammer buffet: it's a huge improvement on the previous version of this popular dining option. Banquettes and different table configurations have created more seating to ease the overcrowding which has long been a challenge with this complimentary venue. The new seating looks more upmarket and visually appealing too. Crowd flow has also been improved, with more space to walk between the food stations and additional places to get a drink to enjoy with your meal. Provided you don't visit during peak dining times, you should get a seat with no trouble if you don't mind sharing a table.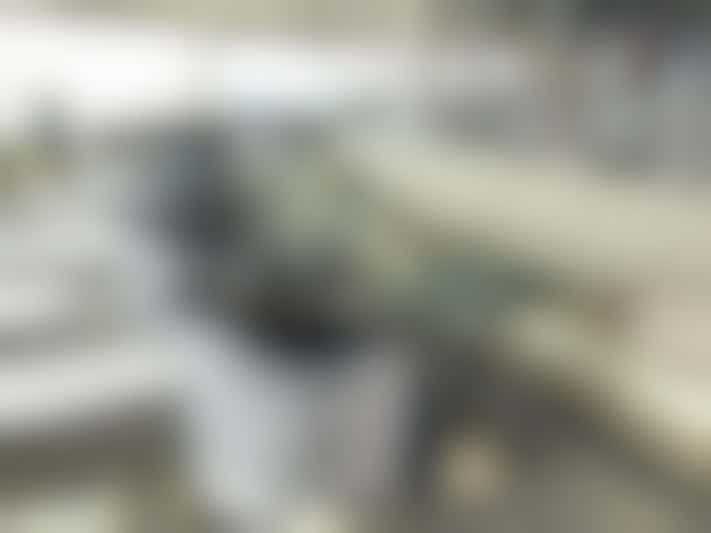 Voyager of the Seas Crown Lounge (Photo: Tiana Templeman)
Suite Lounge is Very Sweet
The swish new suite lounge on Deck 14 next to the Viking Crown Lounge is a right royal affair with deep crimson furnishings, tasteful jewel-bright colour accents and fancy signature light fittings. There's also a cushy outdoor seating area which looked perfect for reading, relaxing and enjoying sunset cocktails. If you were wondering whether it was worth upgrading to a suite prior to getting onboard, you won't be after you see this attractive new space.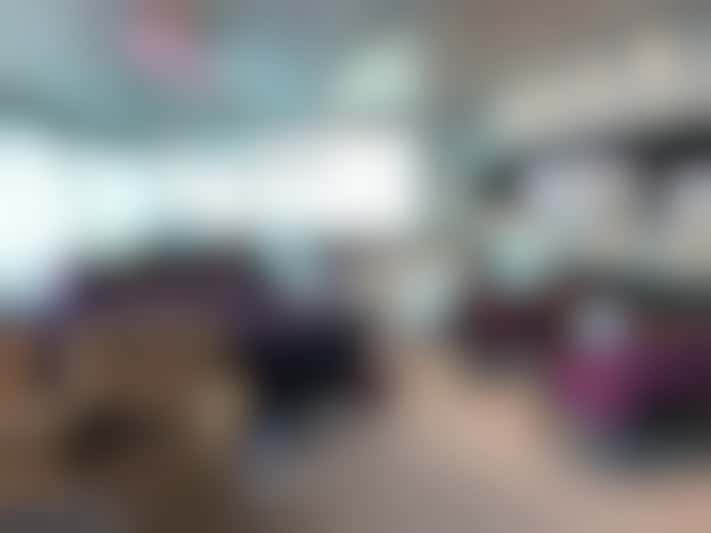 Voyager of the Seas Suite Lounge (Photo: Tiana Templeman)
Battle for Planet Z
We haven't yet had a chance to try this new glow-in-the-dark laser tag adventure in Studio B but it looks like a lot of fun. We will be lining up when the alien and robot teams go head-to-head to claim Planet Z in a few days' time.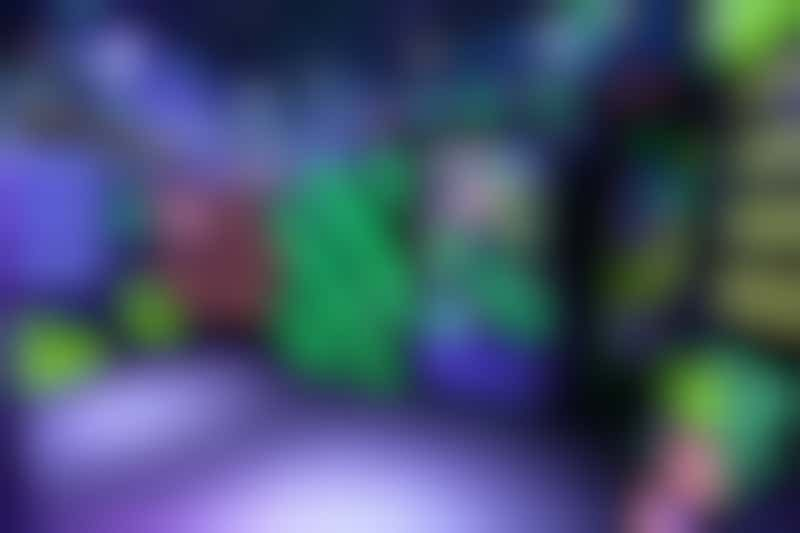 Voyager of the Seas laser tag (Photo: Tiana Templeman)
Refreshed But Not Renovated Cabins
While the existing cabins on Voyager of the Seas have been fitted with new carpet and curtains and are looking fresher, the bathrooms and décor (including the rather dated cabin artwork) remain the same. If you would prefer an updated look, you'll need to opt for one of the newly added staterooms on Deck 11 or a new internal cabin on Deck 12, all of which are in the forward section of the ship. It was a shame the existing cabins weren't brought up to date in line with other newer ships in the fleet during the refurbishment. Adding USB charging ports, for example, would have made a big difference to the in-cabin experience.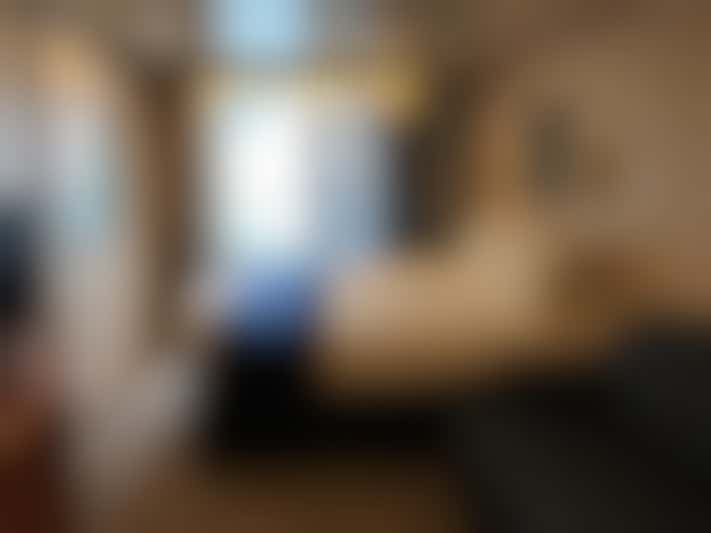 Voyager of the Seas refreshed cabin 2019 (Photo: Tiana Templeman)
Petite Diamond Lounge
The attractive new Diamond Lounge is a hit but members of Royal Caribbean's Crown & Anchor Society loyalty program might have to get in quick if they want a seat in this new area on Level 5. It's lovely but very, very small. Fortunately, the adjacent Star Lounge was available to use as an overflow area for the hundreds of Diamond members on our extremely busy sailing.