Sun Princess is Princess Cruises' Biggest Ship Yet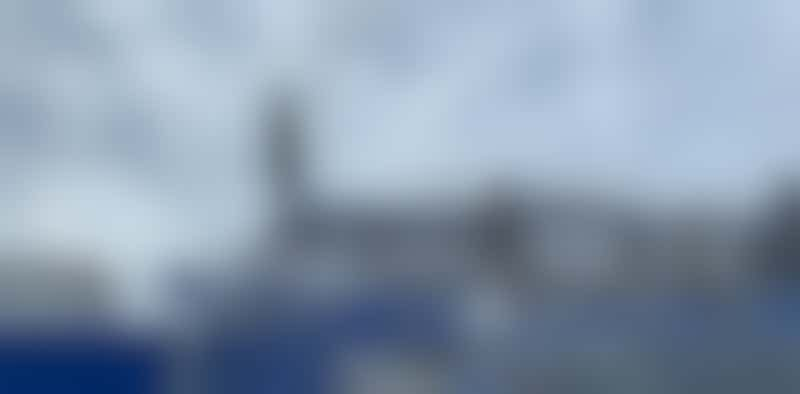 Princess Cruises Sun Princess at Monfalcone shipyard (Photo: Eithne Williamson)
The first thing you notice is the sheer size of Sun Princess, which is 30,000 tons bigger, 50 feet longer and will carry 800 more passengers than the Princess Cruises' previous largest ship class, Royal class.
It's also the first to be built with Ocean Medallion -- the line's wearable device that unlocks cabins as you approach and allows passengers to order food and drink wherever they are on the ship -- informing every aspect of the build; the first to house a ship-within-a-ship complex (the Cabana area) and the first to be powered by Liquefied Natural Gas.
Having said all this, a lot of what is new to Princess is not new to the industry, and many of the features which might have been described as revolutionary in 2017, no longer are: the aforementioned Cabana cabins, with their sliding bi-fold doors leading out onto a private space (though certainly a stand out feature ), are similar to Carnival's Havana cabins; the Dome is almost a replica of the Skydome you'll find on sister brand P&O Cruises two newest two ships, Iona and Arvia, as is the Piazza, which is similar in look and feel to those two ships' atriums.
So breathe easy Princess fans, there is nothing on this ship that will offend or alienate the faithful -- no rollercoasters, bumper cars or climbing walls for Sun Princess.
All the old favorites -- Crown Grill, Alfredo's Pizzeria, Sabatinis, Crooners Bar -- so beloved by Princess cruisers are present and correct, just on a larger scale -- and with one or two tweaks.
However, there are a number of truly stand out spaces -- the Piazza, Princess Arena, the Dome and the Wakeview Terrace. The Sphere, which gives the ship its class name is not a space, but a feature -- a vast glass structure that encases Decks 7, 8 and 9 midships, flooding these three decks with light.