(12 p.m. EST) -- Booze and belly laughs. Late nights and live music. Costume parties and celebrity karaoke.  These are just some of the things you'll find daily onboard the Impractical Jokers Cruise, which is sailing its fourth installment from Miami to the Bahamas onboard Norwegian Pearl.
We're headed into our last full day on the Impractical Jokers Cruise 4, a four-night comedy-themed cruise hosted by Joe Gatto, Sal Vulcano, Brian "Q" Quinn and James "Murr" Murray, the stars of truTV's hit show "Impractical Jokers." At this point, the only thing that hurts more than our liver is our larynx. (You try laughing and drinking for four days straight, and you'll see what we mean.)
Here are seven things that stood out from our first days onboard.
---
1. The Jokers have saturated the ship.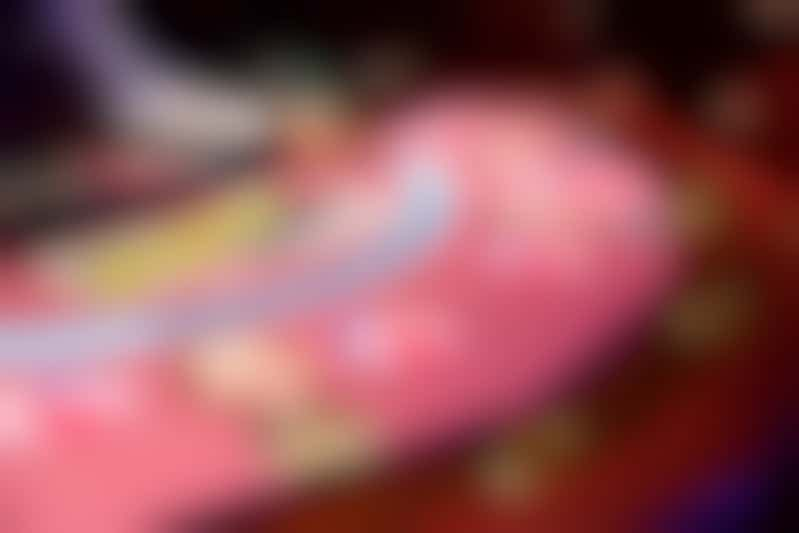 Jokers-themed poker table on Impractical Jokers Cruise 4 (Photo: Christina Janansky)
The Jokers are everywhere! Jokers-themed decor has taken over the ship with cardboard cutouts, poolside banners, elevator and stairwell decals, Joker-felted poker tables and even penny presser machines. Impractical Jokers lanyards and souvenir cups appear at every turn.
You'll even find the Jokers in your cabin where three channels on your in-room TV stream Impractical content at all times, so you can get your fill when the day's fun has ended (usually around 3 or 4 a.m.).
2. You'll find lots of surprise swag and freebies.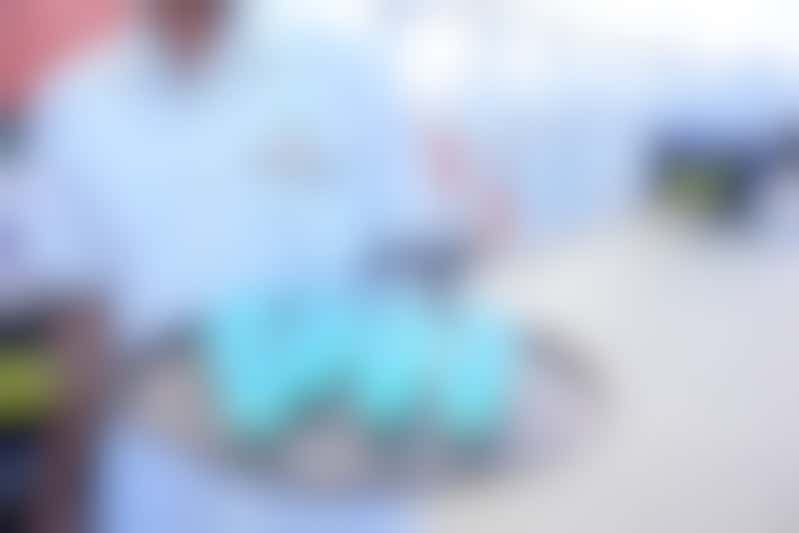 Shots at sail-away (Photo: Christina Janansky)
Mostly in the realm of alcohol, the Impractical Jokers Cruise is generous with the freebies -- starting with free shots at sail-away, Champagne pours from Joker James Murray (who says he spent $20,000 in alcohol purchases for passengers on a previous Jokers cruise) and "Welcome Back" shots at the ship's entrance after a long day in port. Other goodies gobbled up by guests include free Impractical Jokers posters, beach towels and memorabilia, all found in your cabin at the end of each day.
3. It's family friendly… sort of.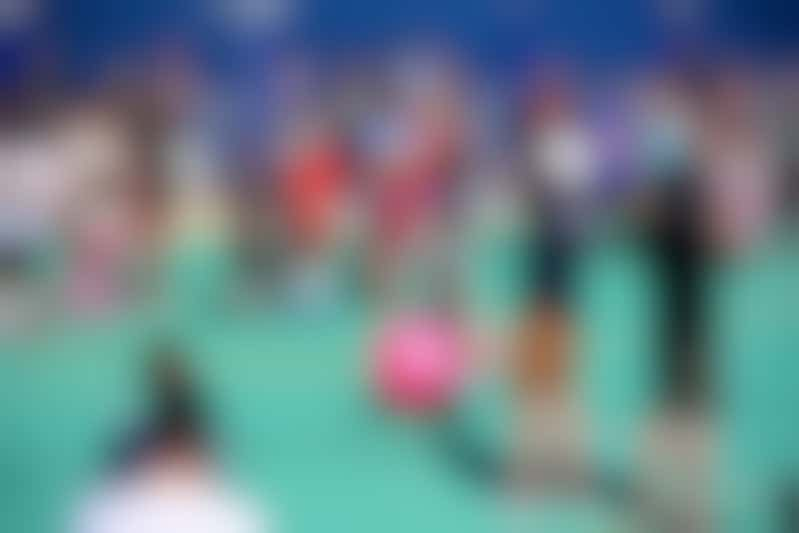 Kids' relay race on Impractical Jokers 4 (Photo: Christina Janansky)
The Impractical Jokers Cruise welcomes all ages, but parents beware: It's nothing like the censored version you see on television. We're talking lots of adult humor, curse words and sexual references, even at events not explicitly marked "mature."
However, the 50+ kids onboard are having a blast, even outside the kids' clubs (which are full and functioning on this sailing). We've seen kids slapping knees in comedy shows, dancing to live music on the pool deck and partaking in all-ages events, including a belly flop contest and a relay race, both run by Joker Joe Gatto.
4. The stars are accessible.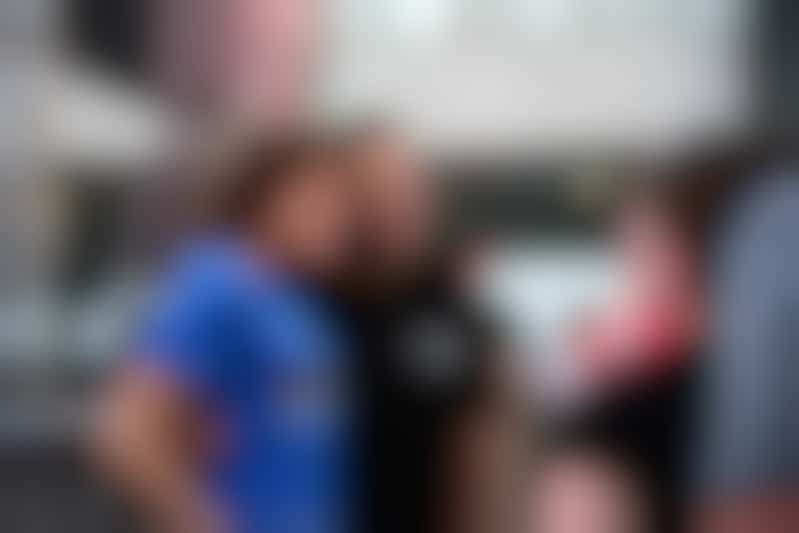 Sal Vulcano posing for a photo with a fan (Photo: Christina Janansky)
One of the recurring sentiments we've heard from third- and fourth-timers is that the Jokers have been more accessible on Impractical Jokers Cruise 4 than ever before. Celebrities were spotted with fans in the first hours onboard, snapping selfies, answering questions and giving out autographs and hugs. Since then they've made appearances throughout the ship and can be found jamming out at the pool deck stage, playing craps with passengers in the casino and singing karaoke with fans in the atrium.
5. You should plan to show up early and stay out late.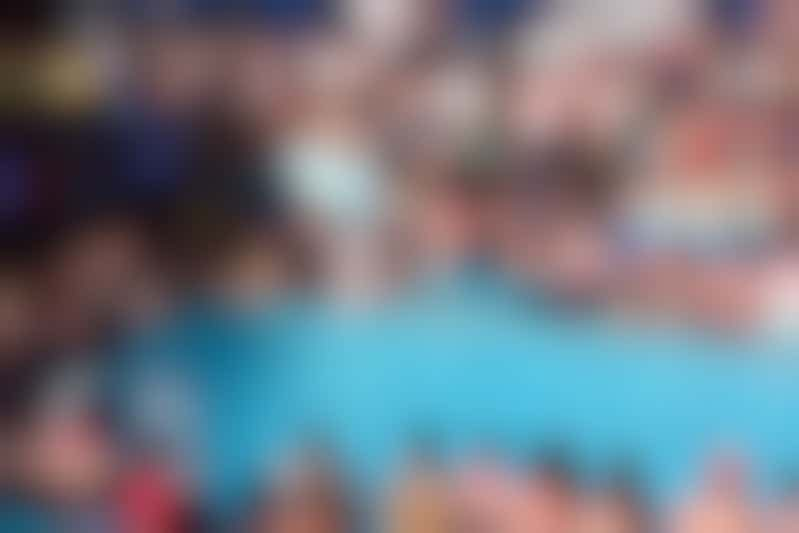 Belly flop competition on Impractical Jokers Cruise 4 (Photo: Christina Janansky)
With so many big-name comedians and Jokers-associated acts drawing crowds onboard (including close friend and former NSYNC star, Joey Fatone), showing up to events early is key to getting the most out of your experience. Fans line up as early as two hours before an Impractical Jokers or Jim Breuer performance, and the pool deck -- which has been used as the primary entertainment venue onboard -- is packed with rows upon rows of passengers.
When one event ends, another one begins, and many activities go into the wee hours of the morning. Take advantage of late mornings (most events don't begin before 11 a.m.) and the free coffee in the buffet, and you'll be set for those long lines and late nights.
6. You get access to behind-the-scenes content.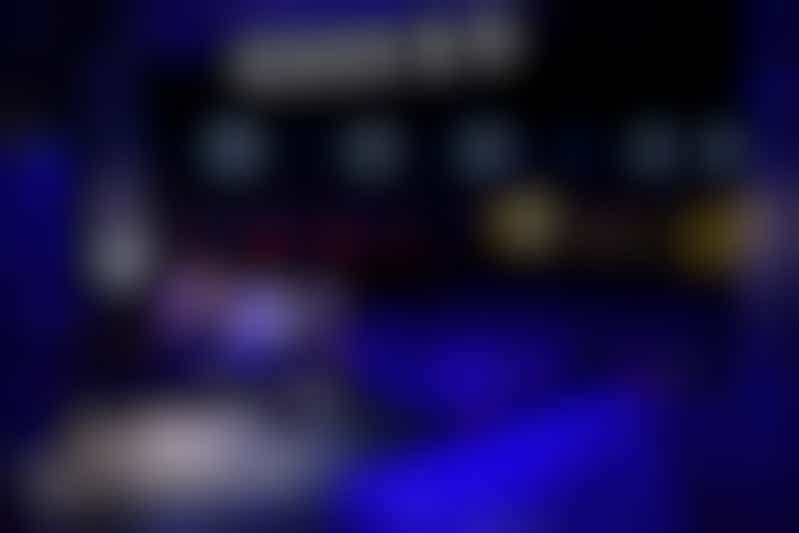 Q&A session with the Jokers on Impractical Jokers Cruise 4 (Photo: Christina Janansky)
Besides in-person access to the Jokers themselves, a major perk of the Impractical Jokers Cruise is the behind-the-scenes footage, secrets and stories the Jokers reveal throughout the sailing. During daily Q&A's, the Jokers open up about their personal lives and what it's really like on the set of their TV show.
Fans will also be included in a Season 9 travel special -- which the IJ crew has been filming throughout the cruise -- and got to see a secret sneak-peek scene from "Impractical Jokers: The Movie," coming to theaters February 21, 2020.
7. The camaraderie onboard is real.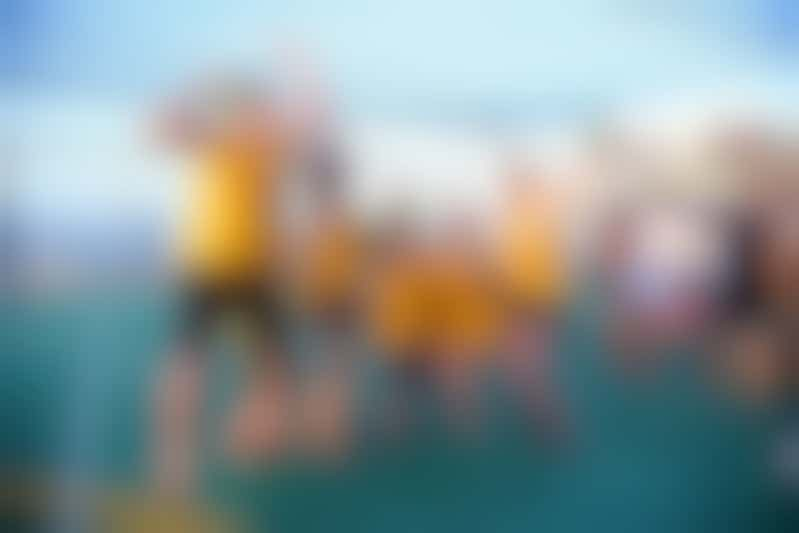 Flip cup tournament team on Impractical Jokers Cruise 4 (Photo: Christina Janansky)
Theme cruises have a way of bringing people together, and the Impractical Jokers Cruise 4 is no different. We've seen fans making friends at the Flip Cup Tournament, bonding over their favorite Jokers episode before a performance, and exchanging information for post-cruise get-togethers. Repeat cruisers have formed mini onboard "families" that dine and dance together, and passengers have been kind, supportive and inclusive toward one another.
The undeniable camaraderie onboard (and on pre-cruise chat groups) is clearly a large part of why fans from around the world keep coming back year after year.