(Noon EDT) -- Windstar Cruises isn't the only line to offer a sailing to Monte Carlo during the famed Monaco Grand Prix Formula 1 auto race. But it is the only cruise line that offers an in-depth itinerary, more like a theme cruise (where an entire sailing is themed around a particular interest) than a regular cruise.
During our time this past week on Star Pride, we've been immersed in all things Grand Prix. The cruise is a dream for gearheads and those who love them; the Monaco Grand Prix is a bucket list trip for almost everyone onboard. Read on for why we think this race-intensive sailing, happening on Wind Surf in 2020, is pretty special for those who like to go vroom.
1. Fellow F1 Fans
You can identify your fellow Grand Prix cruisers as soon as you reach the port in Civitavecchia outside Rome. They are the ones wearing caps, jackets and T-shirts with Formula 1 team names and logos. We've found Ferrari vs. Mercedes is an instant conversation starter; to make friends, all you need to do is ask someone their favorite driver. Just as on any theme cruise, it's fun to be surrounded by people who all speak the same language, regardless of age, gender and nationality.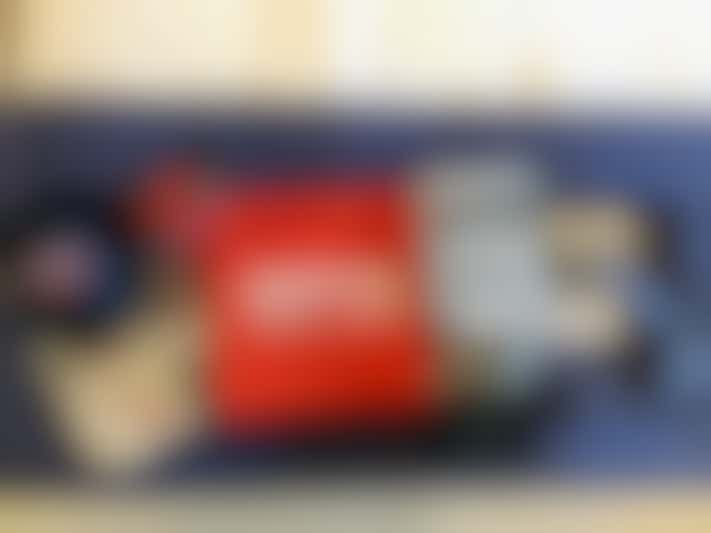 Contents of the Windstar Grand Prix Cruise swag bag (Photo: Chris Gray Faust/Cruise Critic)
2. Swag Bag
On the Grand Prix cruise, you walk into your Windstar cabin to find a pretty sweet swag bag laid out on the bed. The line has all the Race Day essentials for you, including binoculars, ear protector headsets, a seat cushion for the grandstand, a lanyard and ticket/pass protector, a drawstring knapsack, an Automotive Club de Monaco-branded notebook that also serves as a wireless charger and of course, a Windstar Grand Prix hat. We used all of the gear -- the binoculars were very helpful in following the large course TV screen. There's also a DVD of the history of the race, which you can watch in your cabin.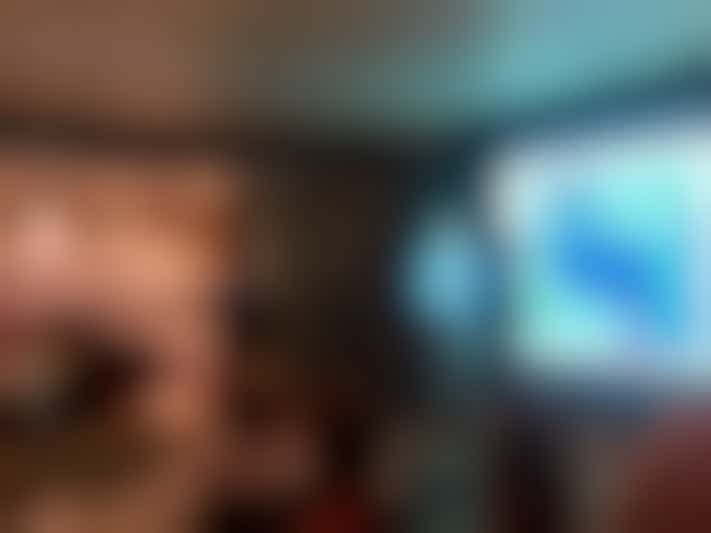 Motorsports expert Bob Varsha giving an onboard lecture about the Monaco Grand Prix (Photo: Chris Cray Faust/Cruise Critic)
3. Bob Varsha
The true star of the Windstar Grand Prix cruise is veteran motorsports commentator Bob Varsha, who has served as the resident F1 racing expert during the sailing for the past few years. His nightly lectures draw a crowd -- seriously, while there's other entertainment onboard, no one is paying attention to them. He's knowledgeable and yet self-deprecating and approachable, answering questions that range from simple to extremely complex.
After his pre-race rundown on the course and drivers, we felt prepared (although we highly recommend that anyone interested in F1 racing watch the Netflix series Formula 1: Drive to Survive before they go). We also appreciated his post-race wrap-up lecture, where he helped us make sense of why, despite trying his best, Red Bull driver Max Verstappen was unable to pass winner Lewis Hamilton. Varsha hasn't signed on yet for Windstar's 2020 Grand Prix cruise, but the line has a winner in him.
4. Riviera Rev-Up
The centerpiece of the cruise is the two days you spend in Monaco, but the small ports along the Italian and French Riviera -- where you stop before the race -- are special, too. May is still quiet in usually mobbed hotspots like Portofino and St. Tropez, and you'll be able to get a table at famed seaside cafes such as Senequier (although the prices are still hefty, no matter what the month). Cooler temps make day trips more palatable than they can be in the summer; just be sure to pack layers.
We particularly loved our Windstar excursion to Camogli, a fishing village a short boat ride from Portofino, known for its shell art on the buildings and fresh focaccia in its bakeries. In that same port, don't miss the cliffside hike to the cute lighthouse bar high above the Mediterranean.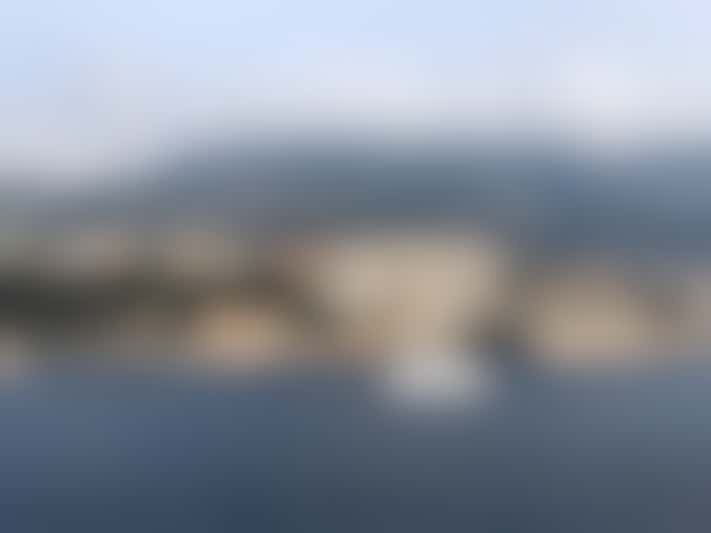 Yacht arriving for the Monaco Grand Prix (Photo: Chris Gray Faust/Cruise Critic)
5. Anchoring
If you've been to Monaco on a cruise ship before, you might be startled to realize you'll be tendering (which involves the cruise ship anchoring off shore and passengers being transported to land via smaller boats or inflatable watercrafts) into the Fontvielle Pier on the other side of "the Rock" that is Monte Carlo, as opposed to the main pier. That's because Monaco charges a pretty penny to dock at the pier during the race; your Windstar ship will be joining other cruise ships outside the harbor (we spotted Silver Shadow, Azamara Journey, Royal Clipper and several Crystal ships). The ship drops anchor early on Saturday morning (4 a.m.) and leaves shortly after the Sunday race at 8 p.m.
Anchoring has its perks -- the setting, for one. Monaco provided a splendid backdrop for a sunset BBQ on Saturday night after the qualifying race. From the ship, we were able to look down the Cote d'Azur and see fireworks coming from Cannes. It was also fun to watch people arriving to the race by air -- the helicopters were constant -- and by sea, on everything from sleek power boats to jet skis.
Our only quibble about our anchor position came with tendering. While Windstar chartered a larger tender to ferry more passengers to and from shore on Saturday night and Sunday, the choppy Mediterranean made it more difficult (and a little scary) for the larger boat to line up with the cruise ship.
6. Qualifying
The Saturday before the Grand Prix is almost as important as the actual race, as the F1 drivers must qualify for their lineup position -- which is particularly important at Monaco since the course is so twisty, it's hard for drivers to pass.
Windstar arrives in Monaco early on Saturday so fans won't miss a minute of action; the first tender heads for shore at 8 a.m. and the last one comes back at 1 a.m. It's about a half-mile walk from Monaco's Fontvielle Pier, where the tender docks, to Grandstand K1, where Windstar has its seats. A tour guide carrying cruise line signs takes you through the city's busy streets so there's no confusion. Having a day to acclimate to Monaco and figure out logistics like where the bathrooms, your seat and food and drink providers are makes race day less stressful. Plus, you have time to buy a t-shirt or hat supporting your favorite driver -- essential wearing for Race Day.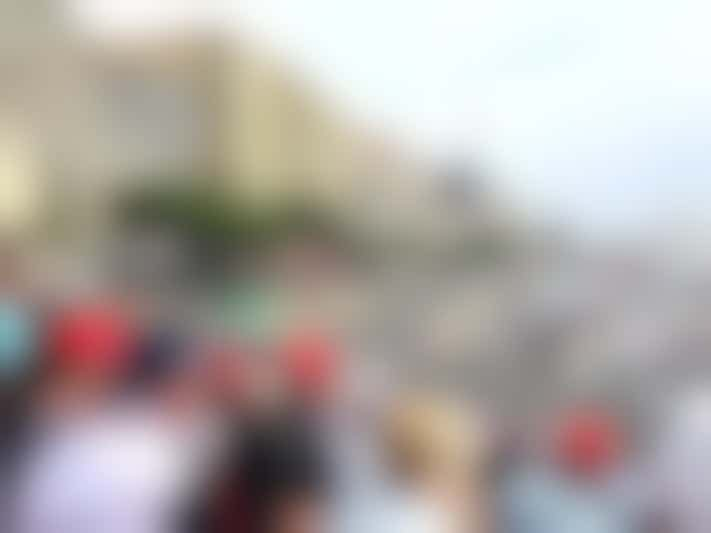 Windstar cruisers in Grandstand K, watching the qualifying race (Photo: Chris Gray Faust/Cruise Critic)
7. Grandstand K1
The seats that Windstar reserves for its passengers are actually pretty great. Grandstand K is right at Tabac, so you can see the cars as they speed into the Piscine toward the swimming pool complex. From our seats, we could also glimpse the cars going up the Avenue d'Ostende and -- if you turned your head and peered behind you -- a small section of Boulevard Albert ler close to the beginning of the circuit.
From Grandstand K, you can also see the TV broadcasting the standings, although there's a large crane (used to clear crashes, if they happen) that partially blocks the screen. Grandstand K also faces the harbor, so all the yachts and chartered cruise ships are in your view (we spotted Seabourn Odyssey and SeaDream II, both privately rented for the race).
Other cruise lines also provide tickets in Grandstand K. We spotted Crystal Cruises passengers, who had a cadre of helpers serving boxed lunches (the Monaco Grand Prix is sold as an excursion on Crystal; it's not offered as a special cruise). Their seats were lower in the stands (that extra bit of height in the grandstands helps). The Crystal cruisers were also seated on benches, whereas the seats higher up are individual, although you still want to use your seat cushion, as the race lasts 2 hours and you'll probably be coming earlier to watch the Parade of Drivers.
8. Pit Passes
You receive pit passes on Windstar's Grand Prix cruises, and while it's always fun for motorheads to take a gander at the garages where the mechanics do their thing, it's even more fun in Monaco because the pit lane is considered "tight" -- meaning the work spaces are close together.
By the time you tour the pits at 6 p.m., the bustle has died down a bit, but you can still see tires, some parts of the car and motorsports journalists doing interviews. And you never know who you'll see. As we were standing at the rail gawking, 2018 Monaco Grand Prix champion Daniel Ricciardo suddenly ran by, flashing his trademark grin.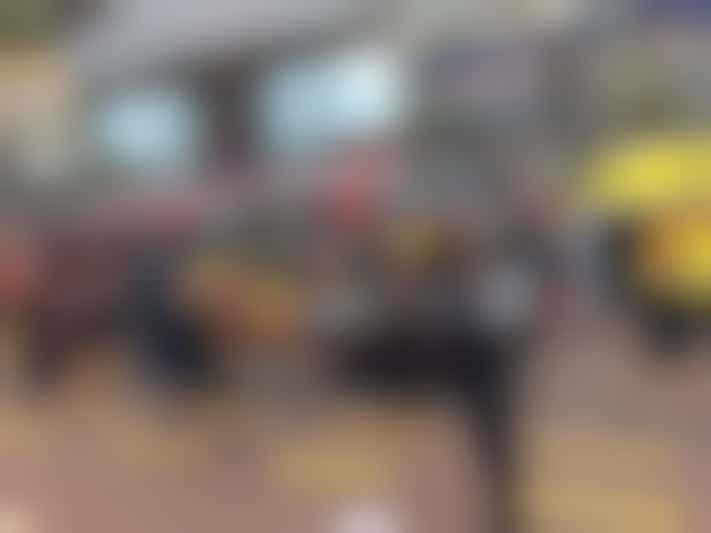 Formula 1 driver Daniel Ricciardo walking through the pits (in the yellow hat). Ricciardo won the Monaco Grand Prix in 2018. (Photo: Liz Ciccone)
Photo by Liz Ciccone
9. Race Day
On the Windstar Grand Prix cruise, all the days on the ship lead up to Sunday -- the race itself. The line makes it possible to enjoy a leisurely brunch outdoors on the Veranda, where you can watch the helicopters shuttle VIPs to and from shore. Eating before you go is crucial, as the cafes in Monaco are packed and prices are marked up (plus it's considered bad form to get up during the race and block everyone's view, just so you can have an ice cream). The crew also put a few black-and-white checked flags around the ship for a festive Race Day atmosphere.
The mood onboard during Race Day is pleasantly spirited, with passengers decked out in team shirts, hats and jackets. Unlike some American car races we've attended, where the infields are notorious party zones, the Monaco Grand Prix is a relatively sober place, as the fans are serious about witnessing every moment. Your seats during the race are the same that you have during qualifying, so by Sunday, you've already made friends with the people sitting around you. Quarters are tight, but not unpleasant.
10. Victory Lap
The day after the race is a little subdued; in our case, the ship docked mid-day in Porto Santos Stefano, a port with access to Siena and other small Tuscan towns. We weren't the only ones who opted to stay onboard, using the time to wind down. On the Windstar Grand Prix cruise, however, the race chatter never stops. Bob Varsha held an interesting post-race Q and A, where passengers peppered him with questions.
Windstar Cruises will have its 2020 Monaco Grand Prix cruise on Wind Surf, its 310-passenger sailing ship. The weeklong cruise departs from Rome on May 20, 2020, and visits Corsica and the French Riviera, before the two days in Monaco for the Grand Prix.