(5:45 p.m. EDT) -- Years in the making, Royal Caribbean's reimagined private island now welcomes guests as Perfect Day at CocoCay. (You can pronounce it KAY or KEY…more on that later.) The island is the first in the line's Perfect Day Island Collection, which also will involve the development of destinations in Asia, Australia and elsewhere in the Caribbean.
Perfect Day at CocoCay is the product of a $250 million transformation that included the addition of buzzworthy features like the tallest waterslide in North America and the largest wave pool in the Caribbean. Twenty percent of that investment, however, was spent on building a pier so ships could dock rather than tender. It's a less sexy feature than those that have garnered the most publicity, but it means a significant amount of calls will now be made in various weather conditions that would have otherwise been canceled.
Of the words "perfect" and "day," the latter is actually harder to attribute to the cruise destination; like Royal's ships, the island is filled to the brim with choice making it nearly impossible to do it all in the limited eight or so hours of a port call.
Initial feedback identified "Starbucks and air-conditioning" as two improvements that could be made to the on-island experience. If you would rather have those things, we recommend staying on the ship. If you care to explore a Bahamian island customized for maximum vacation enjoyment, read on.
Get a Lay of the Land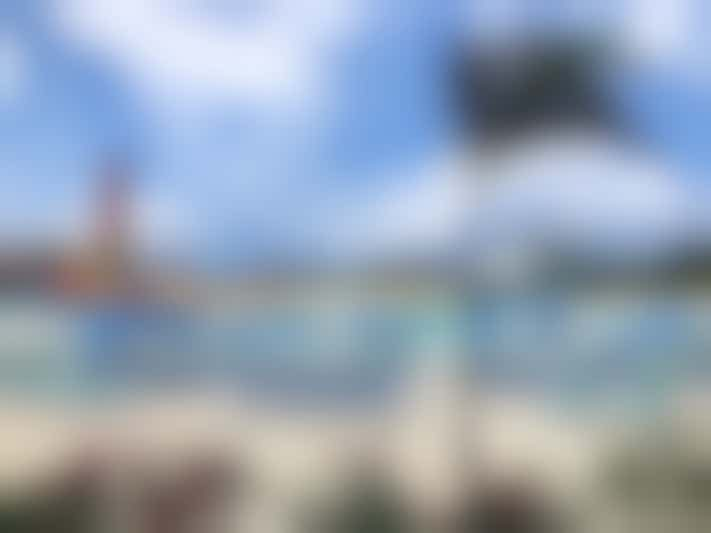 Beach loungers at CocoCay (Photo: Brittany Chrusciel/Cruise Critic)
Also like Royal Caribbean ships, the neighborhood concept of the Oasis Class has been more or less applied to help navigate the island -- and it works. In place of quiet Central Park or the bustling Boardwalk onboard, visitors to CocoCay will find Chill Island to the left and the Thrill Waterpark to their right.
(A note that we visited on a one-ship day, with Navigator of the Seas. As much as we think the flow works, Perfect Day at CocoCay will be able to accommodate two Oasis-class ships and roughly 10,000 guests on any given day, which is the ultimate test.)
On the chill end, a green path leads you to a literal oasis (in the Oasis Lagoon, a sprawling freshwater pool area) after passing long stretches of Bahamas' fabled beaches and near-mythical levels of free beach loungers (both available and at no charge).
If you head along the bold, blue path to the waterpark, there is an entrance fee but 13 waterslides, a wave pool, an aquatic obstacle course and more loungers and splash areas await.
If you simply choose to forge straight ahead, the red-colored Sandy Lane guides you through to a nice, central circle of Harbor Beach past bars and restaurants. That is, of course, if you make it out of the Arrivals Plaza entrance; kids will beeline for Captain Jill's Galleon, a pirate ship with water features, and steps behind that is Captain Jack's, a full-service bar with wings and live music.
But as with all things, the idea of perfection is in the eyes of the beholder. How does one island measure up for thousands of different people? In true choose-your-own-adventure style, we break down what a potential perfect day could look like for three types of cruisers.
Need to Do It All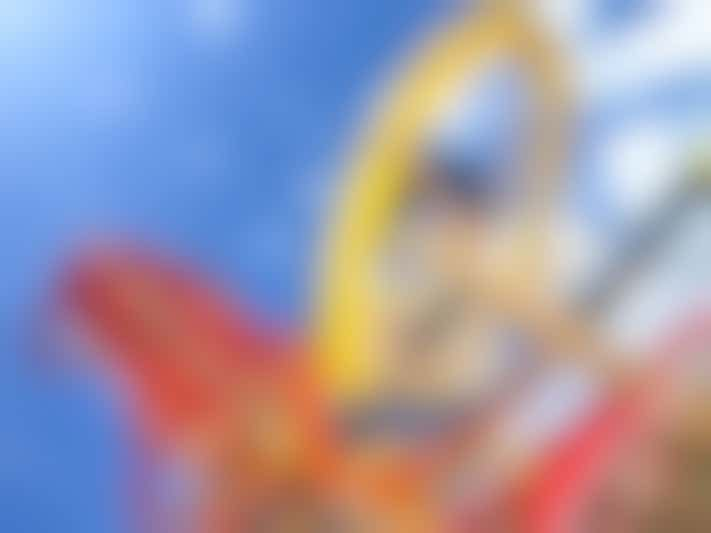 Thrill Waterpark at CocoCay (Photo: Brittany Chrusciel/Cruise Critic)
First thing's first: You can't do it all. (It's a great reason to come back, though.) But you can bite off a decent amount of the destination if you're dedicated. If your heart is set on an excursion -- even if it's a quick balloon ride -- book them before going on the island, if you can.
To start, take a walk. We began our day heading to the left onto Chill Island -- we know you're itching for the waterpark, but trust us. Peruse the straw market, walk the beach and end at Up, Up and Away, the colorful helium balloon. Because the islands of the Bahamas are naturally windy, the balloon ride is a whimsical gamble; it won't go up at all in high winds and of the 450 feet it is able to climb, it might only reach a fraction of the height, depending on the weather. Book this early; if it's canceled it might reopen later in the day, if winds pick up then you will have already gone up.
Depending on the time, hit one of the two grills for lunch (Chill or Skipper's) or opt for the Snack Shack on South Beach located just behind the Oasis Lagoon. All of these meal options are included and the Snack Shack has a pretty tasty burger along with free funnel cake -- three beautiful words, right there.
Definitely stop to check out the Oasis Lagoon, the largest freshwater pool in the Caribbean, with multiple coves, in-water loungers and a DJ (as well as underwater tunes). Why grab your afternoon cocktail from a regular bar when you can sit in waist-high water at the swimup bar (bring your SeaPass). Order the island special, the Coco Loco.
A little (and we emphasize little) liquid courage in your system will help you climb the approximate 200 steps to Daredevil's Peak, the tallest waterslide in North America at 135 feet. Spend the next few hours in Thrill Waterpark, hopping from one slide to the other. It's possible to hit all eight different types of slides if you time your visit just right -- aim for family mealtimes when lines and subsequent wait times might thin out a bit. Lockers for your things are free.
On-ship time will vary, but save an hour or more if you can to finish out the day at the zipline (the combo package with the waterpark and the zipline is the best way to go, here). Soaring above the park to various stations, you will cover a total of 1,600 feet of ground and at the end, you can choose to glide through some fountains. Remember to wear or bring closed-toe shoes for the zipline.
If you've had your fill of thrills, pack up and as you head toward the exit, stop in at Captain Jack's for a final drink and some signature wings ($8 for 10, your choice of sauce). Don't forget about crispy steak fries -- they're just $3 and come with a choice of four unique dipping sauces. Live tunes and comedy is performed by a resident musician.
Limbo your way to the exit, or take one of the many trams that circle the island if you're beat from doing it all or short on time.
Family Style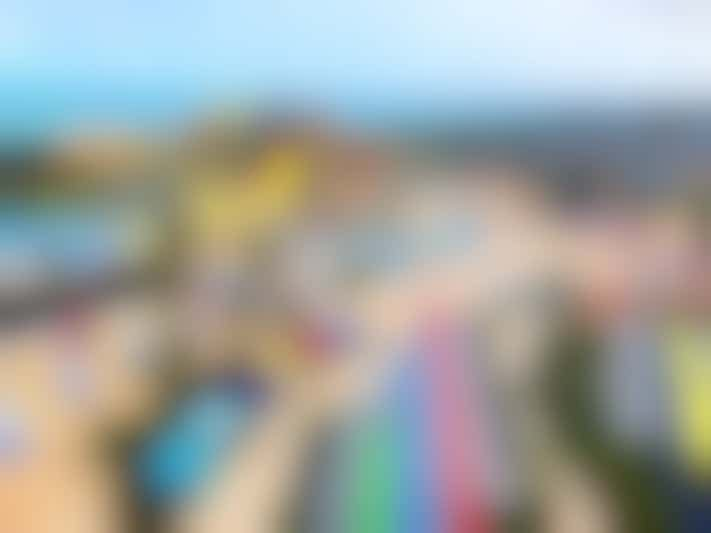 The Splash Summit Waterpark at CocoCay (Photo Brittany Chrusciel/Cruise Critic)
As the name suggests, it's going to be hard to have a bad time on Perfect Day, no matter the age. However, depending on ages and budgets, kids might be disappointed if they have to miss the waterpark, which can add up to hundreds for a few family members. Minimum height requirements are 48 inches for slides on Daredevil's Tower and 40 inches with a lifevest on Splash Summit.  Set expectations or make ample bookings for your family before heading off the ship.
What's included is abundant: Captain Jill's Galleon is a hard-to-miss pirate ship gushing with water features as soon as you and the kids arrive onto the island; if your little ones are under 42 inches, they can enjoy Splashaway Bay, a complimentary waterpark with fountains, pools and five pint-sized waterslides. Many families never make it past these areas.
Also abundant are restrooms, shaded areas and seating around the two main restaurants. Soft-serve ice cream and chocolate-chip cookies are always on hand (try them together for a makeshift ice cream sandwich). Tip: Especially when dealing with tired tots or sunburnt teens, remember to stay vigilant of the seagulls and flies that inhabit the island and will claim your perfect hot dog for themselves in seconds flat.
If you're looking for an easy pool or beach day, the Oasis Lagoon offers a shallow entry for little ones and plenty of places to climb and swim around. Chill Beach and Harbor Beach flank the pool if your brood prefers toes in the sand. Mats are an $18 rental but that's for the entire day. Pools and beaches are free.
If your clan needs their own space, cabanas are available for rent around the island, including 10 colorful tents surrounding the wave pool if you opt for the waterpark. Rentals start at $499 and include waterpark passes.
Reluctantly exit, arm in arm -- maybe holding someone who's asleep, maybe dragging someone away -- after a full day of fun and sun, but also being able to fade into the shade.
Relaxed and Romantic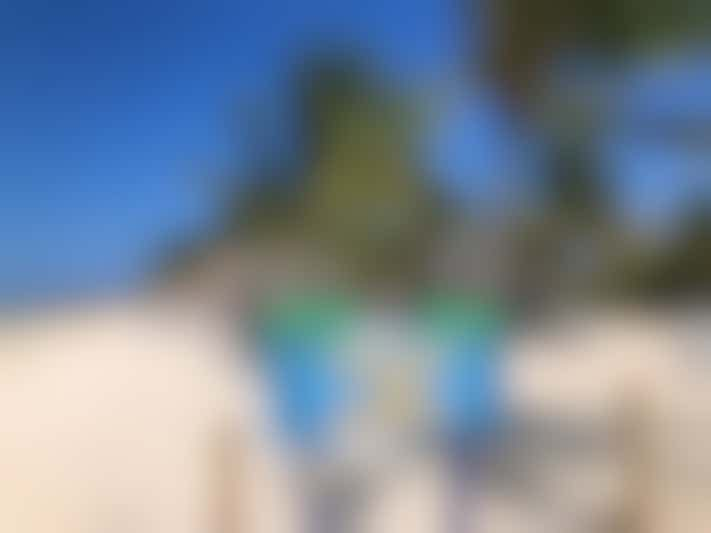 Beach Beds and Bungalows at South Beach on CocoCay (Photo: Brittany Chrusciel/Cruise Critic)
There are places that exist on CocoCay where you can't hear children -- or the screams of adults on the waterslides. One of those places is South Beach.
At the northeast end of Perfect Day at CocoCay, removed from many other attractions, is a stretch of sand much like the original CocoCay called South Beach. It's here that you can escape under a rainbow umbrella or under a (for-fee) cabana built for two.
Shoreside, there is the South Beach bar nearby. If you want to make a few friends, the Floating Bar is a short swim away, looking straight out of a postcard with nothing surrounding it but turquoise water and some thirsty fellow cruisers. Now might be a good time to mention that your onboard drink package extends to the island.
The Oasis Lagoon has plenty of in-water seating to snuggle alongside island blooms with your sweet -- daiquiri in hand. When that has run its course, wander the straw market (bring cash for these stalls, and remember that all of the Bahamas carries a 12 percent VAT tax).
Hammocks are all around Chill Beach. If the palms don't provide enough shade, head to the Wacky Seagull Bar for Adirondack-style loungers and ocean views.
Those willing to pay a premium for even more exclusivity -- including a private infinity pool, dedicated Mediterranean restaurant (serving lobster) and 20 overwater bungalows to choose from -- can book time at the Coco Beach Club, coming December 2019. The club will be able to accommodate 450 people, but at this time no preference is given to loyalty members or suite guests.
Self-love is love, right? Even if you're not with a significant other, relaxing in a secluded spot is a fabulous way to recharge during your "perfect" day on the island.
So What's With the Name?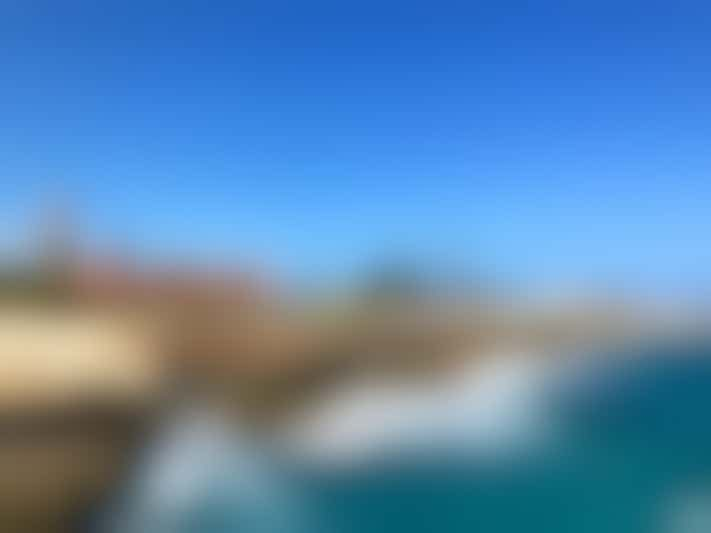 Welcome sign at the Arrivals Plaza at CocoCay (Photo: Brittany Chrusciel/Cruise Critic)
Unlike every other cruise line private island with the pronunciation of KEY for "Cay," Royal Caribbean has called their island CocoCay with a KAY sound for decades. As it rhymes with "Perfect Day," it rolls off the tongue and through the speakers around the ship that have morphed "Lovely Day" by Bill Withers to "Perfect Day"… at CocoCay.
So when the masterminds behind the island's design spoke about CocoCay as KEY, we were confused. The real story is that Bahamians pronounce it KEY and so staying authentic to the islands, it is technically that way, despite lack of rhyme with the rebranding.
Whatever you want to call it, "great time" will probably work its way into your description.