Carnival Celebration Gives Nods to Line's Miami History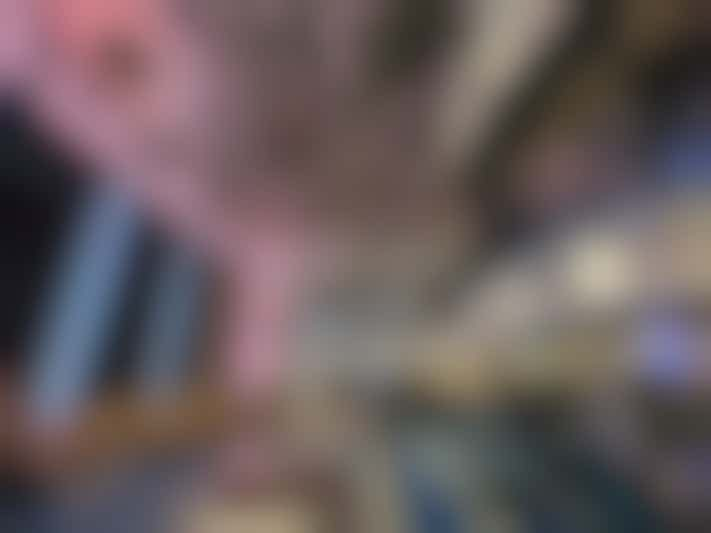 Celebration Central on Carnival Celebration (Photo/Peter Knego)
The next zone, located on the Celebration's starboard Deck 8, 820 Biscayne (named for Carnival's first address on Biscayne Boulevard) replaces the Italian-themed La Piazza on Mardi Gras.  The Miami-centric space features the indoor/outdoor Bar 820, which offers up Cuban and Miami-inspired drinks, all steps away from the Deco Deli, the go-to for made-to-order sandwiches on freshly baked breads and the Miami Slice pizzeria.
These cleverly conceived eateries would be right at home on Miami Beach with their Art Deco signage and they are far away from the madding crowds of the top deck Lido Zone eateries, which was especially convenient on embark day when I really needed a quick bite after my redeye flights and couldn't deal with crowds.
The three-deck Celebration Central is similar to the Mardi Gras' Grand Central Atrium in that it is actually not in the center of the ship but on the starboard side, backed with a 30-foot tall, 3,000-square-foot wall of glass with striking views of the sea.  Although these are often touted as the first "side atriums" on a cruise ship — those were actually conceived in the early 1990s for the long since defunct Crown Cruise Lines ships Crown Jewel and Crown Dynasty — these are certainly the most spectacular.
While the Mardi Gras' space is dominated by a giant sundial ceiling fixture, Celebration has 1,400 fiberoptic lucite confetti elements that "explode" upwards from the proscenium into the ceiling and change color throughout the day.
On the lowest Deck 6 level of Celebration Central, there is a 1934 Rolls Royce Saloon that was recently removed from Carnival Ecstasy, which took its last sailing in October; the ship is now being scrapped in Turkey.  Steps away is JavaBlue, the specialty coffee bar that offers up pastries and snacks at various times of day.  The baristas here are especially friendly and work quickly but a line is almost always guaranteed, especially during morning hours, so plan accordingly.
The decor in Celebration Central offers a few subtle nods to Carnival's roots, starting with the Tropicale Bar on Deck 6, which is named for Carnival's first newbuild, the MV Tropicale of 1982.  The bar, itself, is handsomely festooned in striking palm frond mosaics.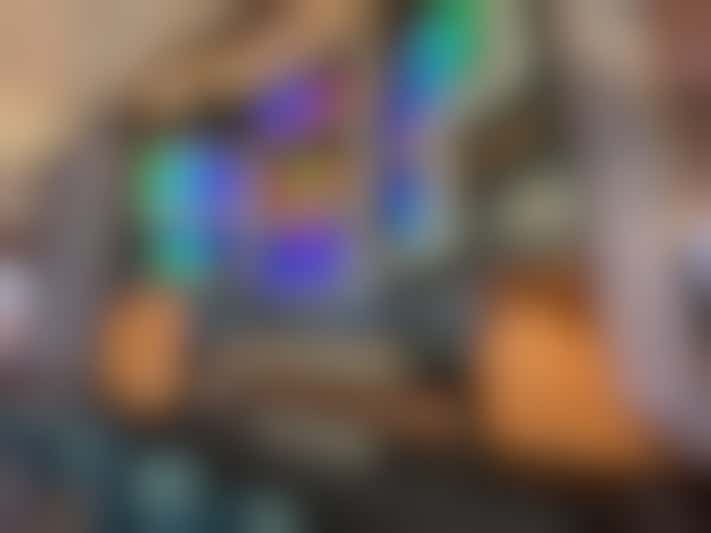 Aquaria Bar on Carnival Celebration (Photo/Peter Knego)
On Deck 7, Celebration Central gets even better with the Aquaria Bar, which is backed with a set of five stunning fiber optically enhanced panels of sea life by Venetian glass artist Luciano Vistosi that were removed from Carnival Victory during its conversion to Carnival Radiance.  If his name sounds remotely familiar, Vistosi's work has appeared on several Holland America and Costa ships in recent years.
Screens can close off Celebration Central's giant glass wall for a few exclusive to the Carnival Celebration shows.  The stage area is dazzling with its towering scale, huge LED screens and state of the art sound and lighting but if you want to get an unobstructed view or even just a seat for the primetime shows, I recommend getting there, yes, up to 45 minutes early.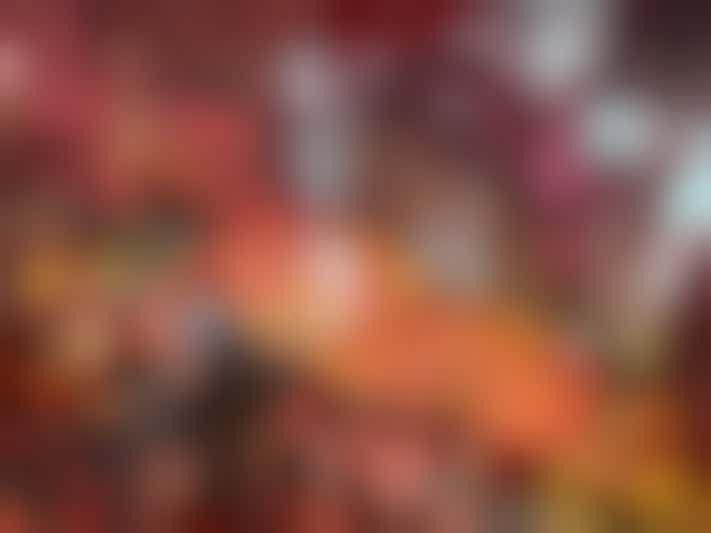 Magnificent Circus show on Carnival Celebration (Photo/Peter Knego)
Last night, during  "The Most Magnificent Circus", which features thrilling acrobatic and cirque-style performances to music from pop artists like Pink, Christina Aguilera and Ariana Grande, the place was packed to the rafters. It was actually kind of heartwarming to see guests making the most of the situation and taking turns at the railing to allow friends and family members a chance to see parts of the show.
Later this week, I plan to settle in early with a glass of something nice to get a good view of the two other shows, the Brazilian-themed "Rio Carnival" and "We Are The One", which is dedicated to the world's most popular festivals and is also a tribute to all the different types of people and cultures that come together on Carnival ships, and that includes both guests and crew.