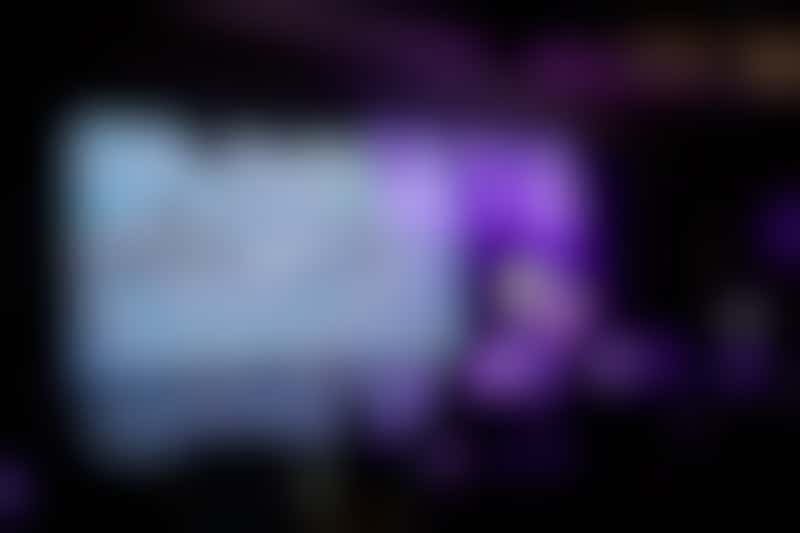 Ambition godmother Shirley Robertson OBE presses the red button to christen Ambition (Photo: Deb Stone)
Watched by 500 invited guests, godmother Shirley Robertson, pressed a big red button on stage in the Palladium Theatre to release a bottle of Moët & Chandon Champagne which successfully smashed over the ship's bow.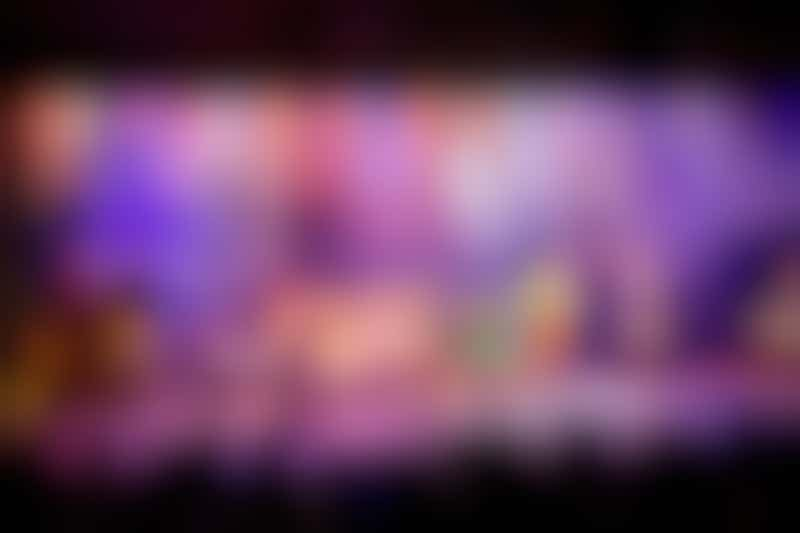 Ambition christening celebrations Night In Nashville after the renaming (Photo: Deb Stone)
She's a great choice as godmother -- gritty and determined, Robertson was spurred on to win Gold at Sydney then Athens after the misery of coming fourth in the Atlanta Olympics in 1996; a story she told to the audience.
Celebrations started with an excerpt from "Night In Nashville" -- a lively country and western-themed song and dance show -- and finished in the small hours dancing in The Cavern to an ABBA tribute band.