There Are Christmas Markets Everywhere And They All Have Their Own Character
Gingerbread decorations at a Christmas Market (Photo/Jeannine WIlliamson)
Germany is undoubtedly famous for its Christmas market scene -- with large cities such as Cologne having seven main markets. You'll find them throughout mainland Europe, almost everywhere you go, from the middle of November through December 23.
On our Danube River sailing, we had the chance to visit markets in Nuremberg, Regensburg and Passau in Germany, and Melk and Vienna in Austria. While you'll see similar things in every one you visit -- Christmas ornaments, decorations, toys, gingerbread, crafts, hats and gloves -- don't think that once you've seen one you have seen them all. They all have an individual charm and character; be it the location or history surrounding the market.
For example, in Vienna there are markets set against the backdrop of grand buildings such the Schonbrunn Palace. We learned that Nuremberg's Christkindlesmarkt is one of the oldest in Germany and also one of the most authentic due to the city's legacy for making gingerbread and manufacturing toys, including tin cars and train sets. It's also famous for its spicy pork sausages which are much smaller than typical German sausages, or wurst, and sold in portions of three or more. That said, if you're feeling really hungry most markets sell half-metre (20 inch) sausages sandwiched inside an equally long piece of bread.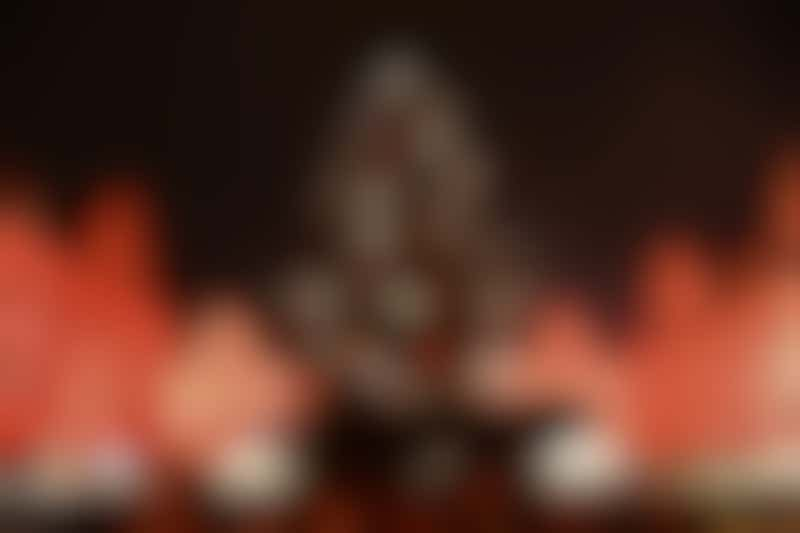 Romantischer Weihnachtsmsarkt (Christmas Market) in Regensburg (Photo/Jeannine Williamson)
The markets are at their most atmospheric in the evening when the wooden chalets are decked out with twinkling lights. Our favorite excursion was the night-time trip to the Romantischer Weinachtsmarkt in the grounds of Thurn and Taxis Castle in Regensburg. After a guided tour around the vast palace, which is still the home of German nobility, the market had a really magical air. There were log fires, upscale stands including a lofty Champagne chalet overlooking the market, and a poetry recital by the angel-like "Furstlichen Christkinder" who sprinkled sparkling "stardust" over visitors.
Tip: Make sure to take Euros, ideally smaller notes and coins, as the majority of market stalls do not take credit cards. Also, you often need Euro 50 cents to use public restrooms.