(5:05 p.m. EDT) – With the launch of Viking Jupiter earlier this spring, Viking Ocean Cruises now has a fleet of six 930-passenger oceangoing cruise ships. While the vessels are nearly identical, we're struck by how the line has evolved since it debuted in 2015.
Here are a few of the great touches that we discovered during our recent cruise on Viking Jupiter. Not all features are new with this ship, but all have been added since Viking Ocean began four years ago.
---
World Cafe Additions
Viking Ocean Cruises has always had a fairly expansive buffet, in an attractive space that looks more like a restaurant than your typical cruise ship buffet. But it's become even better in the four years the line has been around, thanks to customer feedback.
The space now has a back grill near the bar where you can get omelets in the morning, pasta at lunch and Asian dumplings and noodles at dinner.  Because it's tucked away, there's almost never a line. Viking has also expanded its seafood offerings at dinner in the World Cafe, offering shrimp and king crab legs on one side, and dedicating an entire counter to fresh sushi rolls and sashimi. If you're a sushi lover, you might want to eat there every night.
---
Pool Grill Buffets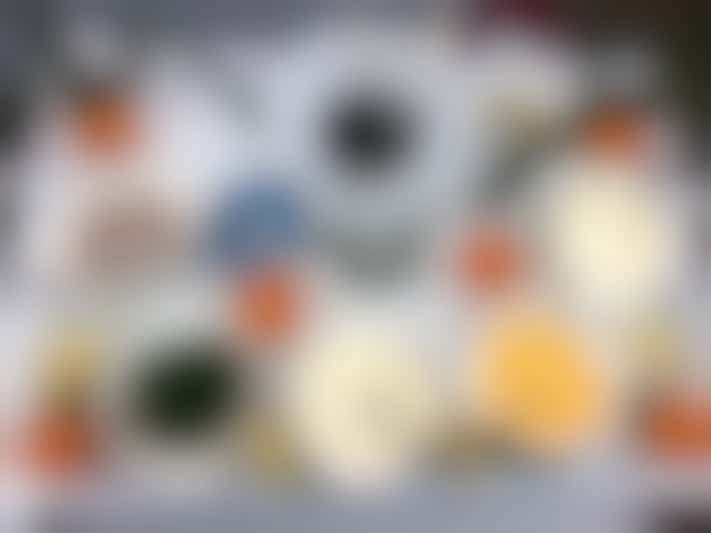 Caviar spread at the Pool Grill buffet (Photo: Chris Gray Faust/Cruise Critic)
At least once a voyage, the Pool Grill goes beyond its burgers, hot dogs and sandwiches and is the setting for a grand buffet. On our cruise, the theme was seafood -- and the setup was indeed an extravagance. A large station was set up for mussels made to order, grilled sea bass, a cold buffet of crab legs, shrimp and langoustines and -- for those who really wanted to indulge -- caviar on small made-to-order blinis.
The usual Pool Grill fare was replaced by salmon, lobster in puff pastry and Oysters Rockefeller. Add in the sushi and sashimi mentioned above, and it's a seafood lover's dream, well worth skipping the other dining venues.
---
Nordic Bathing Ritual
The expansive thermal suite has been a hallmark of Viking Ocean Cruises since the line began -- particularly because it's all complimentary. But it's well worth spending $44 to take part in what the line nicknames "Sauna Night." Limited in participation, the activity gathers people together to walk them through the series of hot and cold treatments that the Scandinavians swear by for good health, with a few extras.
It might seem a little weird to get (lightly) whipped by tree branches in front of other people, but the activity did dare us to stay in the snow room longer than 30 seconds. By the end of the cruise -- thanks to Sauna Night -- we were able to brave the locker room's cold plunge pool (which is really, really cold!).
(Find out why else Viking Ocean Cruises' thermal suite is one of our favorites at sea.)
---
Resident Historian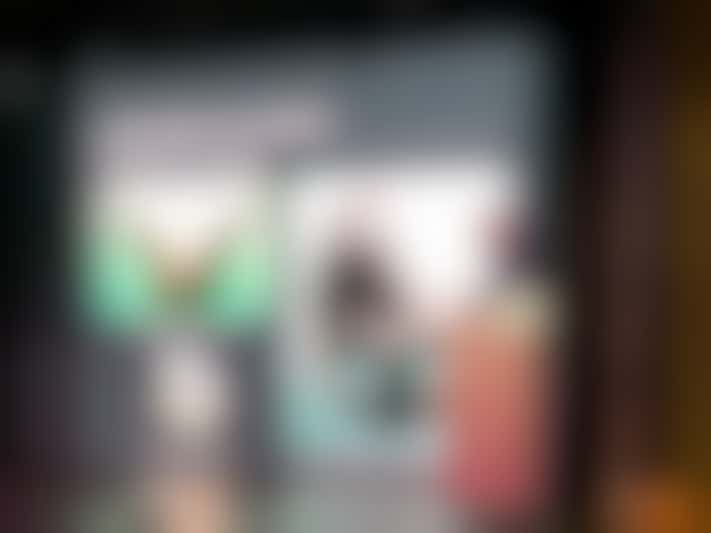 Resident historian giving a lecture on the Vikings (Photo: Chris Gray Faust/Cruise Critic)
Every Viking Ocean Cruises ship has a Resident Historian onboard who gives destination-based lectures and leads Q&As about current events in the region. On our trip, the talks centered around the Hanseatic League, the Vikings and the History of the Netherlands.
Far from being dull, the lectures were interesting, came with slides and -- because attention spans are limited -- were only 45 minutes. We found ourselves looking for the one we missed on the in-room TVs.
---
Planetarium
Viking Jupiter is the second Viking Ocean ship to get a planetarium (the first was Viking Orion, which debuted in 2018). It's a nice addition, especially for this love-of-learning crowd. Even though there are three shows a day, they are so popular that it's hard to get in.
The 26-seat theater is intimate, yet technologically powerful enough to show both 2D and 3D shows. A Resident Astronomer is also onboard to give lectures that supplement what you've seen in the theater.
---
Destination Menus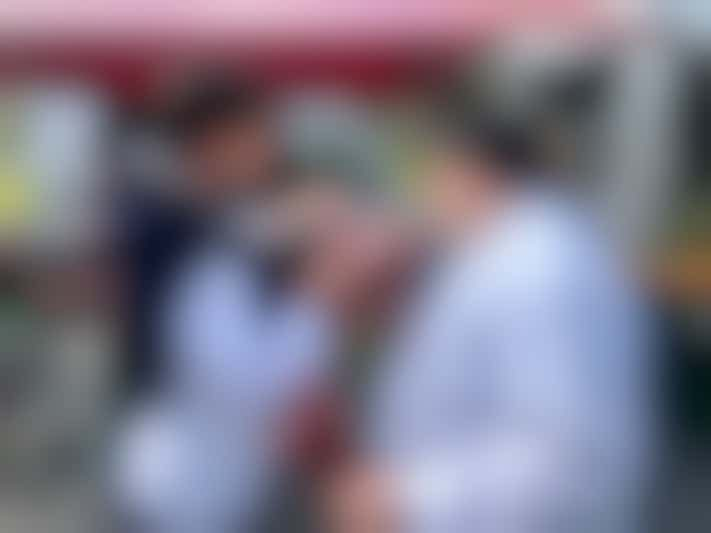 Viking chefs purchasing produce for local dishes in Norway (Photo: Chris Gray Faust/Cruise Critic)
The ship's main restaurant -- called simply, The Restaurant -- has always had a robust menu. But in the past few years, the line's executive chefs have stepped up to develop "destination menus" -- starters, entrees and desserts that reflect the ports where the ship is. There are now 245 different destination menus, according to Chef Anthony Mauboussin, the line's director of culinary development.
On our night in The Restaurant, we were in Oslo, Norway -- so the menu items were salmon roe, aquavit-marinated beef tenderloin and rhubarb Charlotte. We ordered the full slate and were not disappointed. Even more lovely were the wines by the glass selected by our wine steward Andrey (we had the Silver Spirits beverage package). It's hard to pair rhubarb but he was up to the task with a white chocolate liqueur.
---
Entertainment
When we first sailed with Viking Ocean Cruises in 2015, entertainment was a weak link. Four years later, that's no longer the case. The line has honed its offerings to fit the more highbrow tastes of its passenger base, many of whom became aware of Viking through ads on PBS, NPR or "60 Minutes."
On our cruise, we heard a Norwegian violinist play songs inspired by the country, saw a musical performance called My Life with Edvard Grieg, and had an opera from the Met simulcast. There were also several musical revues, all firmly aimed at Baby Boomers, featuring ABBA, the Beatles and music from the 50s, 60s and 70s.
It's definitely a sedate crowd -- no one danced, despite the winsome entreaties from the cast members -- but that's not the fault of the entertainers. It's worth noting that the production values in theater are outstanding. All in all, while it's not Broadway, the entertainment is much better than you'd normally find on a ship this size.
---
Active Excursions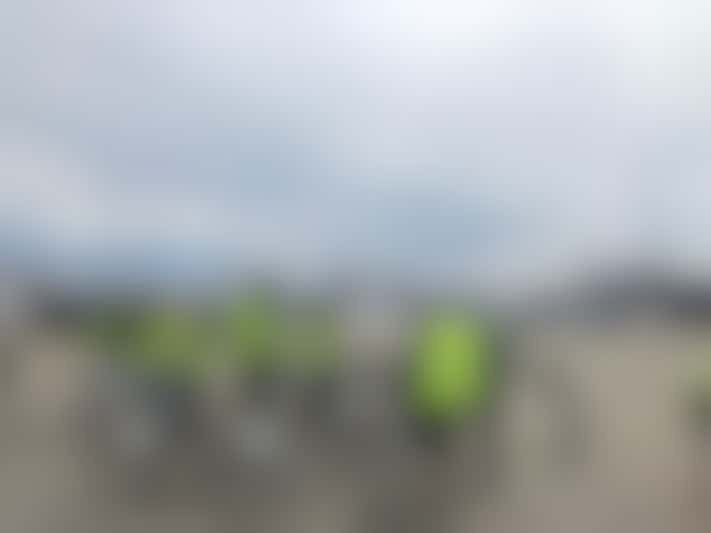 Bike excursion in Skagen, Norway (Photo: Chris Gray Faust/Cruise Critic)
Viking River Cruises (the company's river-cruising arm) was late to offer biking on its itineraries, but luckily Viking Ocean Cruises has decided to put active options on its shore excursion menu early on. In nearly every port on our itinerary, a biking trip was available (as well as a culinary tour, another area where the line has focused).
We took advantage in Skagen, Denmark, a small resort town on the North Sea. Despite the bracing wind, we enjoyed the guide and the tour; it felt good to work off some of the waffles we had been consuming in Mamsen's. The tours have proved to be popular, and we're glad that Viking Ocean has worked to give passengers an active option.