(4:05 p.m. EST) -- Oasis of the Seas, the biggest and most-innovative cruise ship ever built when it debuted in 2009 is nearing the end of the biggest refurbishment ever undertaken by Royal Caribbean. Virtually every part of the ship is being spruced up and added to.
Ten years later, and Oasis of the Seas still impresses for more than just sheer size. The most-advanced ship in the world when it launched, Oasis of the Seas helped redefine how cruise ships are built, how big ships can be and how many attractions can be packed onto one ship. And it was just the first of many, with three ships in the same class sailing and a fifth on order, each one slightly bigger than the previous, making Oasis, once the largest cruise ship in the world, now merely the fourth-largest in the world.
With so many firsts, did the ship need this massive refurb to help it retain the "most-innovative" crown?
Have its sister ships perhaps stolen that title, in particular Symphony of the Seas, from which many of the new-to-Oasis features have been taken?
Or what about Royal's Quantum-class ships with their high-tech theaters, simulated sky-diving, bumper cars and hydraulics-based North Star sightseeing globe -- are they setting the bar ever higher in terms of innovation?
Cruise Critic got onboard for an exclusive look around the newly refurbished Oasis of the Seas to find out whether this game-changer is still the most innovative cruise ship at sea.
What's New?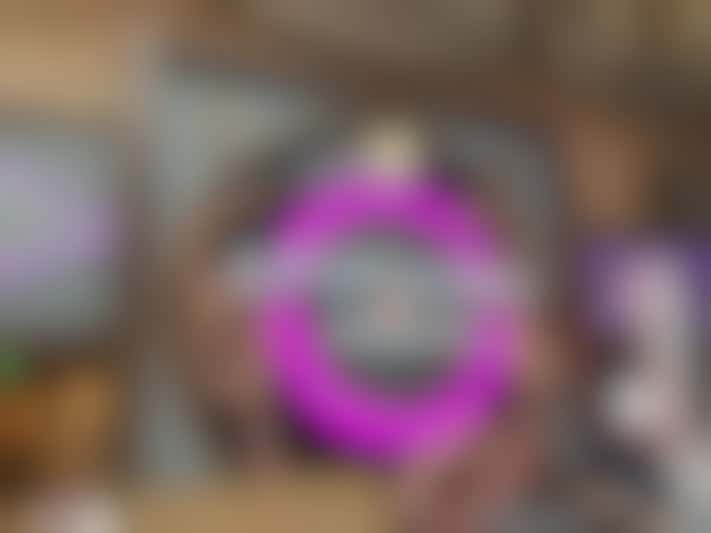 Spotlight Karaoke is a new addition to Oasis of the Seas (Photo: Adam Coulter)
There's actually not much that's totally new to Royal Caribbean onboard Oasis of the Seas, post-refurb, with many of its new attractions coming from other Royal Caribbean ships.
What is new will be 30 cabins placed above the bridge, including two Ultimate Panoramic Suites, a new-to-Royal cabin category with sweeping views.
Spotlight Karaoke also is new. Occupying a prime spot on the Royal Promenade, this includes two private karaoke booths for hire. We're guessing the popularity of karaoke on the line's China-based vessels inspired this.
Perhaps the biggest single change (and one that we understand will roll out across the fleet) takes place in the kids' club, Adventure Ocean.
The only part of the club that will remain the same post-refurb will be its size, according to cruise director, Bobby Brown.  Royal is completely re-thinking the kids' club, Brown says, opening up spaces with sliding doors and allowing different age groups to mingle more. It's also encouraging more stay and play and introducing new technology including interactive storytelling.
Teens also get a completely refurbished space called Social 298, which will have a lot more technology including touch screens.
We didn't get to see any of what the new spaces will look like but we applaud Royal's unswerving commitment to kids and family, and will watch with interest how this concept resonates across the fleet.
Beyond those spaces, there's plenty that's new to Oasis that brings the ship back into contention, if not for most innovative, then for at least as innovative as Royal Caribbean's newest ships.
Among the spaces we think do the most to give Oasis a boost are:
Escape Room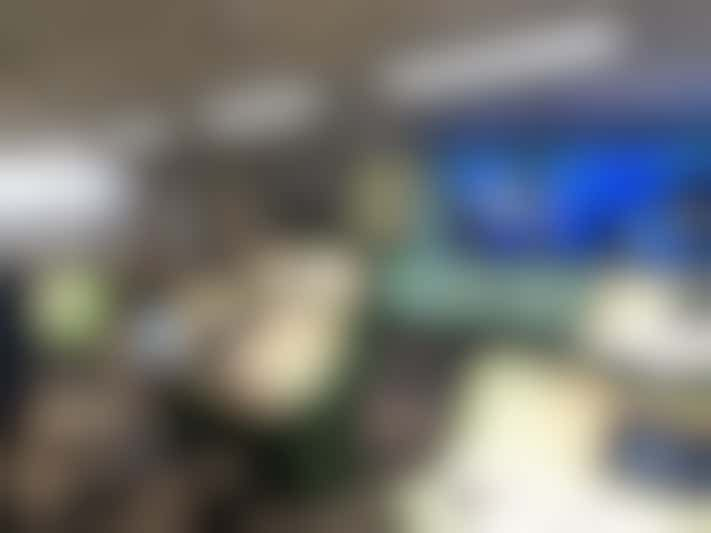 A mission control themed escape room will be debuting on Oasis of the Seas after its drydock in the Navantia shipyard in Cadiz, Spain (Photo: Adam Coulter)
One of our favorites is the ship's escape room. Occupying what was previously the card room, this is a faithful recreation of a Mission Control-type room circa 1972. The level of detail, from the color of the control panels, to the gadgetry and the even the color of the carpets and filing cabinets, is Mad Men-esque in its accuracy. It's like stepping into a film set.
Characters flicker across a square green screen, images appear on the walls and there's a constant hum of chatter and activity as participants prepare for the launch of "Apollo 18" (NASA stopped at 17, fact fans).
Lime & Coconut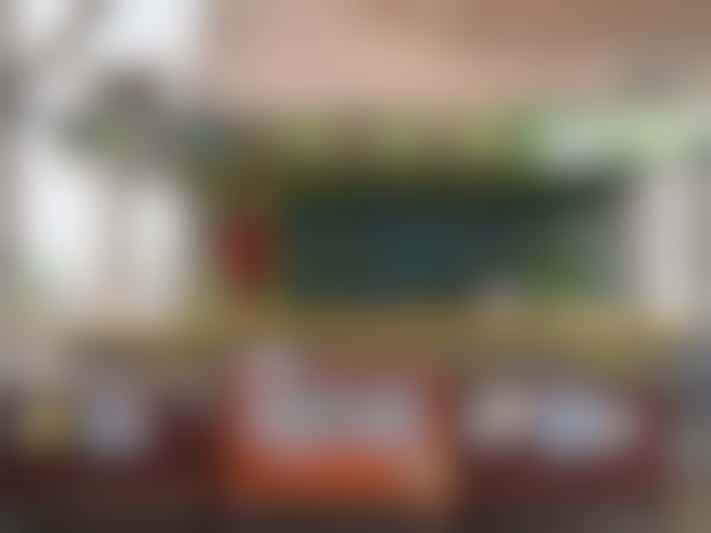 Lime & Coconut will be a Caribbean themed-bar on the pool deck of the refubished Oasis of the Seas (Photo: Adam Coulter)
This Caribbean themed-bar, which is quickly becoming a standard Royal Caribbean poolside fixture, takes up a large space in the middle of the pool deck, across two decks. It includes two bars (one on the pool deck and one above); as well as cabanas on the upper sundecks. It looks fun and jaunty, and is in a prime spot, so we're sure it will always be popular. Whether there's more to it than signage and (presumably) reggae tunes, we'll see.
The Ultimate Abyss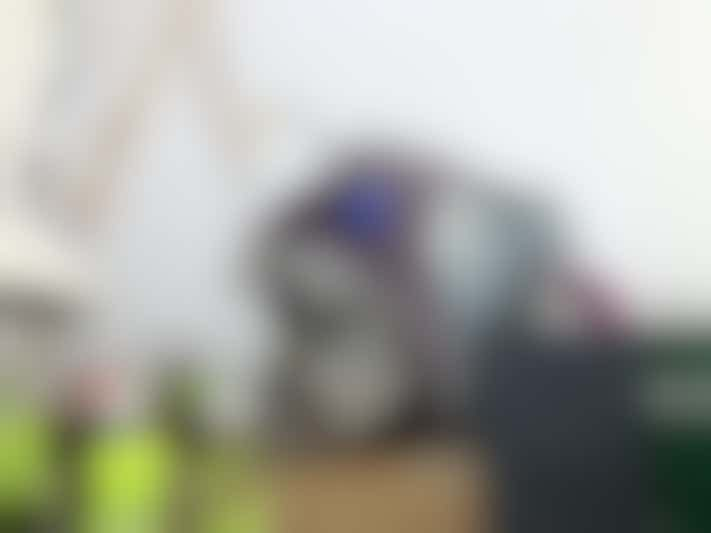 Oasis will host The Ultimate Abyss slide like sister ships Harmony of the Seas and Symphony of the Seas once the drydock is complete (Photo: Adam Coulter)
Royal's now iconic 10-story dry slides first appeared on Harmony of the Seas and is a great addition to Oasis. It's one of those features that fit right in, making you think: Oh, that should have been there all along.
Music Hall
A double-height space that first appeared on the line's Quantum-class vessels, Music Hall replaces Dazzles Nightclub on Decks 8 and 9. It has two bars and will host live bands and rock-a-oke. This is a great addition to the ship, giving it a more modern vibe than the traditional nightclub-style Dazzles did. On top of that, it's got great views of the Boardwalk and even as far as the AquaTheater.
Playmakers Sports Bar & Arcade
Despite debuting for Royal Caribbean just last year on Symphony of the Seas, Playmakers is quickly becoming one of the line's most popular spots for drinks and casual pub grub, and the line is rolling it out to ships across the fleet. On Oasis of the Seas, it replaces Sabor Taqueria on the Boardwalk. It features a games arcade as well as multiple TV screens showing sports fixtures and is an excellent addition to the ship, adding a lively space to what was a restaurant concept that never really worked.
Perfect Storm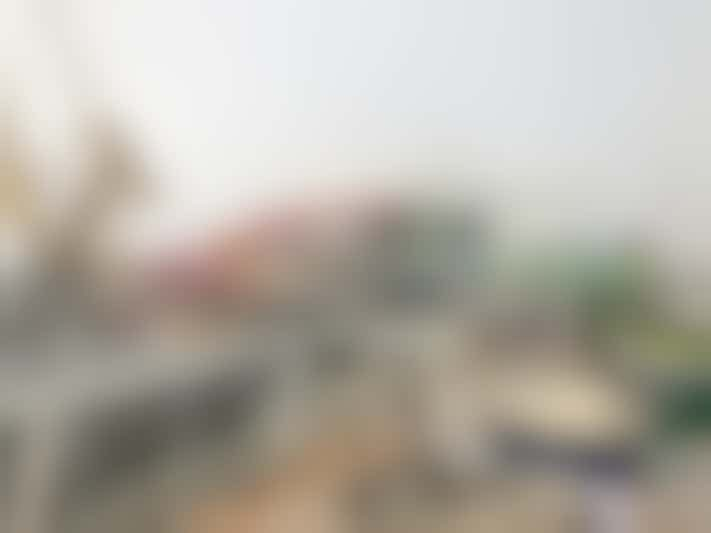 The Perfect Storm (Photo: Adam Coulter/Cruise Critic)
You'll find these duelling waterslides on a number of ships. On Oasis, they really lift the Pool Deck, which we predict will be even a hotter place to hang during the day. There's so much going on here it's hard to know where to start. Nearby is Splashaway Bay, a completely revamped kids splash park.
With so many additions to Oasis it's clear that Royal's commitment to ensuring its ships are at the top of their game is absolute. And, whether the new features are brand new to Royal Caribbean or simply cruiser favorites, combined they reinforce Oasis of the Seas as an iconic, game-changing ship.