Quantum of the Seas -- Hits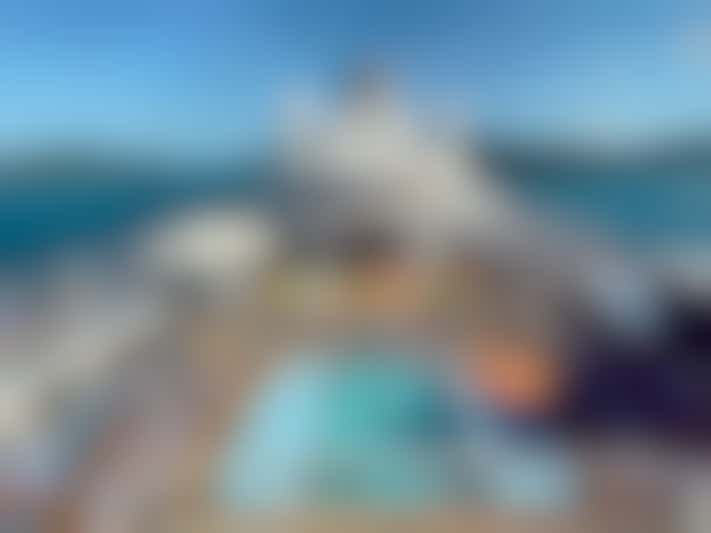 Fun in the sun on Quantum of the Seas in the Whitsundays (credit Trevor Templeman)
Quantum of the Seas Has Good Passenger Flow And Room to Move
Quantum of the Seas carries more than 4,000 passengers at full capacity, but it seldom feels like it. The ship is easy to get around, it's rare to have to wait long for a lift, and the Royal Esplanade is ideal for leisurely strolling without having to fight your way through crowds. This thoroughfare lined with bars and cafés is also great for people watching throughout the day.
Quantum of the Seas Has a Good Choice of Breakfast Venues, Minus the Crush
Dining is similarly well managed, particularly at breakfast, with multiple complimentary cafes and dining venues taking the pressure of the Windjammer Marketplace. With options ranging from a quick grab-and-go pastry along the Esplanade to breakfast burritos, yoghurt parfaits and freshly toasted bagels at Two70 Café, or something more substantial at the Main Dining Room, you're spared from the usual cruise ship crush at the breakfast buffet.
Quantum of the Seas Has Plenty of Indoor And Outdoor Space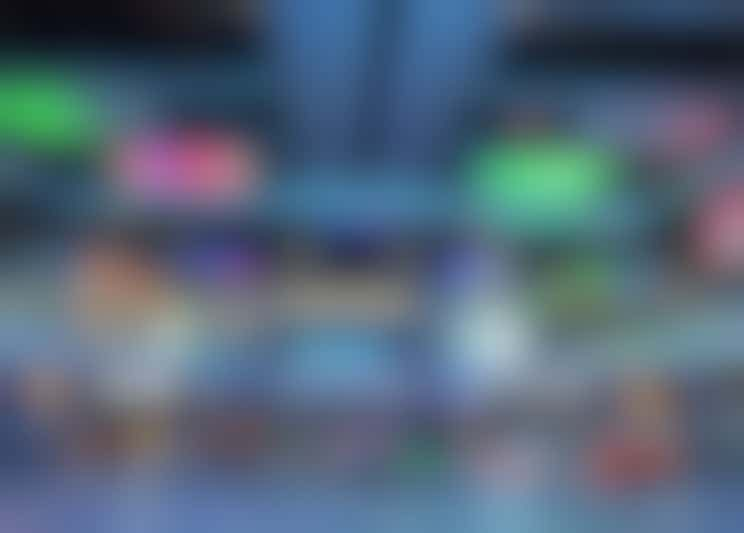 Lining up for the bumper cars on Quantum of the Seas (Image: Tiana Templeman)
The SeaPlex on Deck 15 is a huge, versatile space that hosts everything from basketball matches and archery tournaments to roller skating and dodgem cars. On the level above, you'll find ping pong tournaments and an Xbox gaming area with big screen TVs. In the evening, Two70 is transformed from a great spot to read and relax and enjoy sweeping sea views to a high-tech performance space. Passengers can also challenge themselves with the Royal Society of Puzzles, a brain-bending game where cruisers work together to try and 'escape' from a room by solving puzzles and finding clues.
Quantum of the Seas' Entertainment is First Rate
From the contemporary Starwater show in Two70 to Sonic Odyssey in the main theatre and the band in the Music Room who packed the dance floor, Quantum of the Seas is packed with quality entertainment options with high production values. Along with the usual pianists and a guitarist singing easy-listening classics in the Harp & Horn Pub, you'll find a few surprises in the music venues around the ship, like a funky violinist who played classical favourites and contemporary cover versions of popular songs while wearing a floor-length cocktail dress and matching Doc Martins.
Quantum of the Seas Has Spacious, Well Appointed Cabins
Whether you're on a tight budget or feel like a splurge, the cabins on Quantum of the Seas are spacious. If you book an inside cabin, a large floor-to-ceiling flat-screen HDTV provides real-time views of what you'd see if you had a veranda. Two-thirds of the cabins have a balcony, and many have a fold-out couch to accommodate an extra passenger. There are also single and multi-level suites, many of which have wraparound balconies. Amenities are also expanded with suites receiving access to Coastal Kitchen, an exclusive suite-only restaurant. Other benefits, which vary by suite category, can include a concierge, unlimited specialty dining and internet access, complimentary drinks and gratuities and VIP access to shows and activities. Based on our cruise, the latter would be particularly useful, particularly if you've opted for a shorter itinerary as we did.