Boy, are we stuffed (food and wine withdrawal are real). Known for "the finest cuisine at sea," Oceania Cruises are highly regarded for the top caliber of food and menus. The cruise line is said to spend much more on food per passenger than some of its competitors, so it's not necessarily a surprise that the line has won top dining honors in the most recent Cruise Critic's Cruisers' Choice and Editors' Picks awards.
We're just back from a recent sailing aboard Riviera in the western Mediterranean where we expanded our culinary horizons (and perhaps our waistlines, too). Here are some of the top ways that Oceania Riviera tempts foodies to sail the high seas.
Specialty restaurants at a special price -- free!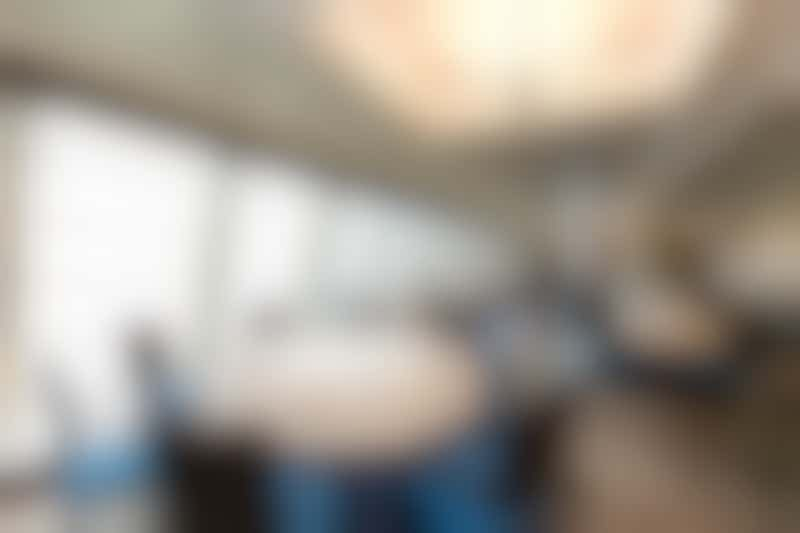 Toscana on Riviera
Unlike other cruise lines that provide alternatives to the buffet or main dining room at a price, Oceania has numerous specialty dining options included in the cruise fare. We would start each day with a quick perk up with barista-prepared Illy coffee creations at the recently updated Bar Istas, complete with a shiny, new Victoria Arduino espresso machine.
One special evening off the coast of the Ligurian Sea, we dined in Toscana where the Italian chef prepares some of his own family recipes each evening. The biggest wow, however, is cart of nearly a dozen olive oils that is rolled around to pair with perfectly made focaccia. What Red Ginger lacked in natural light, it made up for in pan-Asian variety with sushi, Thai curry, and Chinese stir-fry that was so good, we went back a second evening. Nothing can beat Jacques, the signature restaurant overseen by celebrity chef Jacques Pépin, who spent time serving guests at Paris' Plaza Athénée hotel. We came for the escargot, but stayed for the lavish cheese cart that rounded out the meal. Ooh la la!
It's all in the numbers.
Oceania ships have more galley space per ship than their competitors, which provides ample cooling space for things like fresh fruit and vegetables and greater working space for chefs. With 140 chefs aboard the Riviera, there is a chef to guest ratio of one for every eight passengers. During a galley tour, we spotted individual prep areas for each restaurant, and each has its own dedicated chef team. Now, that's impressive.
La Reserve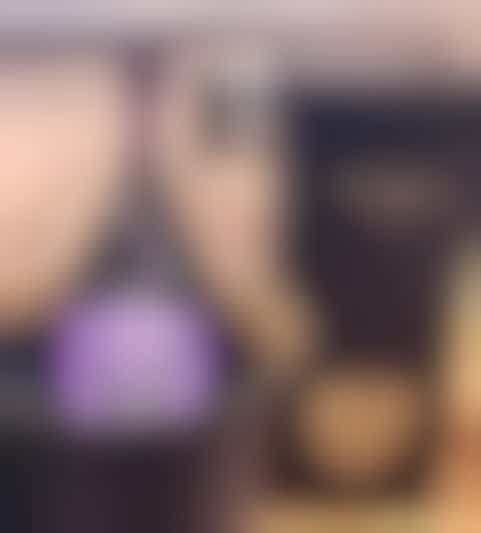 Dom Perignon served on Oceania Cruises' new Dom Perignon Tasting Menu (Photo: Chris Gray Faust)
While this restaurant has one of the only surcharges found on the ship, foodies will find it to be an exceptional evening on par with high quality restaurants of New York or London. The Dom Pérignon Experience, which costs $295 per person, pairs six courses with limited edition vintages of the label's famous Champagne. The menu we sampled was created by Moët & Chandon's Executive Chef Marco Fadiga and Oceania's Corporate Executive Chef Franck Garanger. The champagne was a-flowing -- this is not the kind of tasting with a solo miniscule pour; they are very, very generous -- as dishes like Brittany Blue Lobster in yellow curry broth and sashimi-style Wagyu beef were brought out one after the next. So sought after are these dining experiences that people make reservations the moment they board (or in advance). You'd be wise to do the same, we promise.
Even the smallest details are considered
Foodies notice the little things, and that is something that Oceania does extremely well. We noticed staff constantly wrapping napkins around the edge of the plate to avoid fingerprint smudges at cooking stations. If a fellow diner stepped away from the table for a moment, servers would cover their plate or take it back to the kitchen to keep it warm. These are the kind of touches that create a memorable experience.
Menu items go beyond standard fare, too. Waves Grill serves freshly made smoothies, blended juices, and acai bowls in the morning (things other cruise lines would charge extra to enjoy). Cooking classes in a panoramic test kitchen on deck 12 allow travelers to test their own skills after savoring the on-board menus or shopping with chefs in markets ashore (part of the line's Culinary Discovery Tours). We spotted groups from the ship in different markets along the itinerary shopping for ingredients to prepare once aboard. Even without a tour in tow, the chefs are known to take advantage of local markets to bring aboard specialties local to the area to offer on the menu. It's not just one large bulk order of ingredients once a sailing, but a constant flow of ingredients based upon the ship's location.
Diverse dining for an eclectic crowd.
Oceania chefs tell us that dining is based upon a ship's location and the guest makeup. For example, when a ship spends time in Asia, meals are often served earlier, and the menus are heavier on seafood due to cultural preferences. When sailing in Europe, meal times often skew later with restaurants staying open longer. A focus on dietary requirements is impressive, which extends from the Grand Dining Room's nightly a la carte menu to buffets and the foodie dream experience at La Reserve where our diverse requests were quickly catered for with a smile. Among the newest offerings is an entire plant-based menu designed to cater toward vegans and health-conscious travelers who want to balance diet with exceptional quality and flavor.