The newest ship from Norwegian Cruise Line, Norwegian Encore, has taken many of the features from sister ships, Norwegian Bliss and Norwegian Joy, and supersized them to create a cruise vacation chock full of choices. Laser tag or water slides? Comfort food or date night splurge? On Norwegian Encore, you can do all of it -- and more.
While onboard the ship during a two-day sneak peek in New York City, we found that many of the Norwegian Encore's tweaks from the previous ships in the class improved the experience (and there's a few that we see as duds).  While we couldn't take everything in -- and cold weather made anything involving water slides impossible -- here is our look at Norwegian Encore's hits and misses.
---
Hits
Entertainment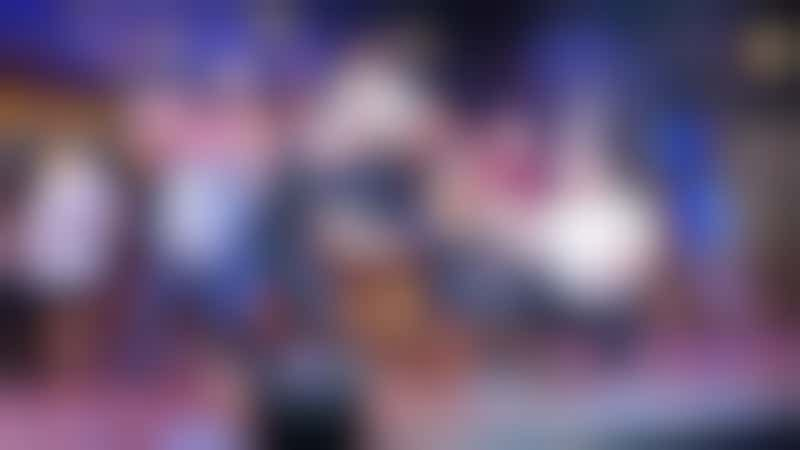 Choir of Man on Norwegian Encore (Photo: Adam Coulter/Cruise Critic)
We have always loved Norwegian for the sheer array of entertainment options onboard, particularly when it comes to live music and nightlife. Norwegian Encore makes the experience even better. The "Choir of Man," a rollicking show that debuted on Norwegian Escape and quickly became the line's most popular musical, has a starring role in the ship's theater; while the popular Broadway/West End show "Kinky Boots" is technically the ship's anchor theater production, we suspect it's "Choir of Man" that will have the lines and word of mouth buzz.
Look beyond the headliners and it's easy to keep bar-hopping all night long. The Cavern Club, with its Beatles shows of different eras, is back. Live music is constant throughout the ship, with a piano player in District Bar, country music at Q and various musicians in the Atrium and Sugarcane mojito bar. Add in The Social, which doubles as a theater venue and a late-night dance club, and you have a scene that can go as long as you can (fueled by bar food at the centrally placed restaurant The Local; it's nice to find substantial late night eats that don't require a hike to the buffet).
Cocktails
Another reason to indulge your inner "can't stop, won't stop": Norwegian Encore's outstanding cocktail program. Developed over the past few years by Seattle-based mixologist Kathy Casey, the program has focused on making sure that almost every bar has its own cocktail menu. Cocktail culture is taken even further in The Haven, Norwegian Encore's suite enclave, where drinks are considered "bespoke" and developed to each passenger's specific taste.
Even if you don't have access to this keycard-gated area, you can still find exciting whiskey cocktails at Maltings; a slew of G & Ts and V & Ts at The A-List (fun fact: this bar was named for outgoing Norwegian Cruise Line CEO Andy Stuart, who is British; there's also a drink named for his favorite team, Arsenal); some hard-to-find premium wines at The Cellars; and of course, the full specialty mojito menu at returning favorite Sugarcane.
Part of what make Norwegian Encore and its sisters special are these small bars that make a large ship feel intimate. The cozy venues make you stop. The cocktails make you linger.
Galaxy Pavilion
This high-tech wonderland first debuted on Norwegian Joy, a ship that was originally developed for the Asian market. For Norwegian Encore, the creators started almost from scratch. A full 60 percent of the activities and games are new, and while most rely on virtual reality, the space contains a few activities meant to appeal to those who have more sensitive stomachs. (While we were told that the games have a high frame count, to avoid the motion sickness that can come when your brain doesn't quite catch up to your body in VR, we still felt a bit nauseous after riding Jurassic Park. We don't regret it though!)
Case in point: a new Escape Room experience that relies on cool technical effects. Norwegian spent a lot of time and money researching its Escape Room, and the result is pretty fun -- two 45-minute, six-member team puzzles that take players into a haunted Spanish galleon.
We tried 10 minutes of it and wish we could have done the entire game. NCL plans to sell the Escape Room for $15 per person (up to six can play).
Otherwise, Galaxy Pavilion prices for Norwegian Encore are still in flux. Each ride or game costs $8 to play, but hourly or weekly passes make more sense, we were told. If you're traveling with kids or teens, make sure to set aside budget for this, as it will be popular.
Upper Deck Attractions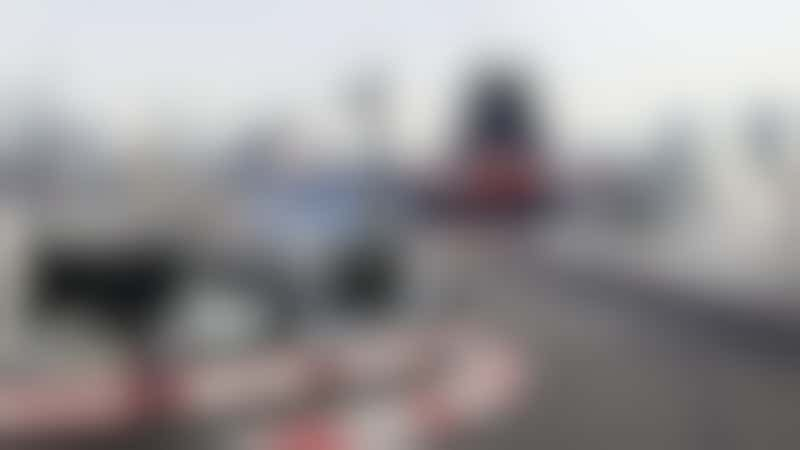 Encore Speedway on Norwegian Encore (Photo: Chris Gray Faust/Cruise Critic)
The Speedway racetrack that debuted on Norwegian Joy keeps getting bigger and better. The track now goes out over the side of the ship, and it's wider overall, leading to fewer bottlenecks. You don't have to drive to enjoy it, as there's a new observation platform that winds through the track so you can spend time watching friends or family. Also new to Encore is the addition of "lasers," which give racers a power boost.
The observation deck also allows you to look inside the laser tag arena, which is themed after the lost city of Atlantis. It's a dramatic course, with a large serpent monster as the focal point. While it was too chilly to play, we predict this will also be a hit with teenagers and families. (Again, make sure you budget for these extra activities, as neither are included in your fare).
Going Plastic Free
This fall, Norwegian Cruise Line made a commitment to eradicate plastic water bottles on its ships in 2020, by entering a partnership with Just Water. The new containers are made mostly of paper, with a cap created from sugar cane. The blue cartons made their debut on Norwegian Encore -- we were told that NCL worked with Just Water to ramp up production quickly to make the deadline -- and they proved to be a hit. Drinking from the carton is no different than drinking from other water containers -- you won't miss the plastic, we promise.
Sustainability came up several times during the two-day trip. Incoming Norwegian CEO Harry Sommer noted that the cruise line was one of the first to ban plastic straws onboard and Norwegian Encore is also free of single-use plastics for bathroom toiletries. Other execs hinted that more improvements would be coming -- the line is searching for a substitute for plastic garbage liners, for example -- and there's a recognition that today's cruisers do care about the planet. "This is something we are fully behind," Sommer said.
Dining Choices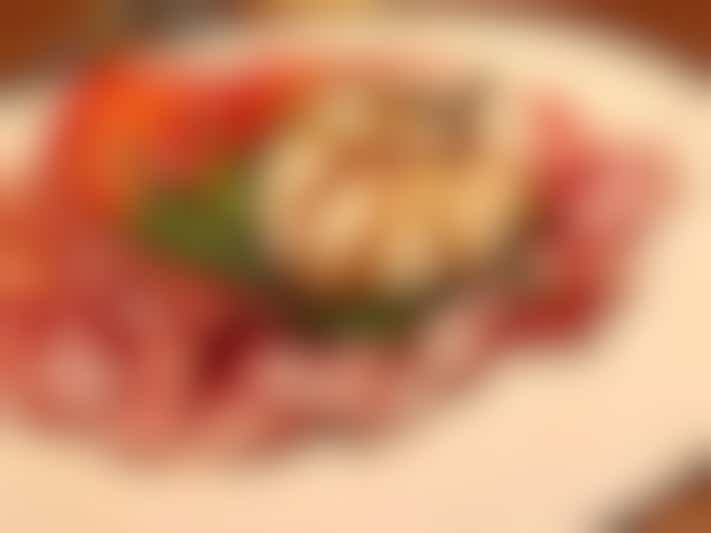 Dining on Norwegian Encore (Photo: Chris Gray Faust/Cruise Critic)
Norwegian Encore has a whopping 29 dining establishments onboard, giving passengers -- many of whom have specialty dining packages bundled into their fare -- a wide range of places to eat. The biggest bold-faced name is the new Onda by Scarpetta, an upscale Italian dining venue that is one of the best restaurants of its kind that we've seen at sea. The food in the venue, located along the ship's Waterfront, is as good on the cruise as it is in the popular land restaurants. Early reviews on Onda from the ship's transatlantic crossing were enthusiastic, we were told, and the restaurant is already going to be added to Norwegian Spirit when that ship undergoes a makeover in February 2020. (We were also told that the Onda concept will be on the line's next class of ship, the Leonardo ships, when they come out in 2022).
Beyond Onda, passengers will find themselves spoiled for choice. Ocean Blue has a new menu and the ship has many passenger favorites, including Cagney's, Le Bistro and Teppanyaki (particularly popular with families). Norwegian executives are particularly proud of the full-service Starbucks in the Atrium; while this isn't new -- Starbucks appeared on Bliss and Joy -- they love the fact that the space feels like a real land-based Starbucks, with all the related seasonal specials, as opposed to an outpost or kiosk.
---
Mixed
Mandara Spa & Thermal Suite
We love the look of the massive 10,000-square-foot Mandara Spa and its Thermal Suite, one of the best at sea. Just like on Bliss, the Thermal Suite has a full-sized Thalassotherapy pool and a bevy of special rooms to achieve full relaxation -- a salt room, a snow room and a variety of steams and saunas. The thermal loungers, too, are the perfect place to relax and look out the floor-to-ceiling windows. Even at $59 per day, there's enough different ways to spa that we would pony up for a pass (weekly passes are also available).
So then why, with such an amazing Thermal Suite, is the regular spa experience so blah? The treatment prices compare with a high-end land spa but there's no lovely relaxation room to relax in before your treatment -- you're just sitting in the lobby in your bathrobe. Because the locker rooms have no complimentary steam rooms or saunas, you receive no added benefit to your pricy treatment -- and the entire experience suffers a bit.
---
Misses
Dining Expenses
We noted above that we were impressed with the sheer breadth and variety of Norwegian Encore's dining. But dinner in the specialty venues can really add up, with a la carte prices that are equivalent to an expensive date night in a major American city. Onda entree prices, for example, are in the $30+ range, and you'll find similar brackets at Cagney's and Ocean Blue. A full dinner here, with an app, entree, dessert and wine, could easily hit $150 for two people. Only Teppanyaki has a set price.
Yes, Norwegian's Free at Sea deal gives most passengers the option to select a specialty dining package -- and we were told that most people only visit three specialty restaurants on a typical cruise. But by leaning into a la carte menu pricing, as opposed to the set menu prices that you find on many mainstream cruises, Norwegian risks the chance of turning passengers off with sticker shock.
Loss of Public Deck Space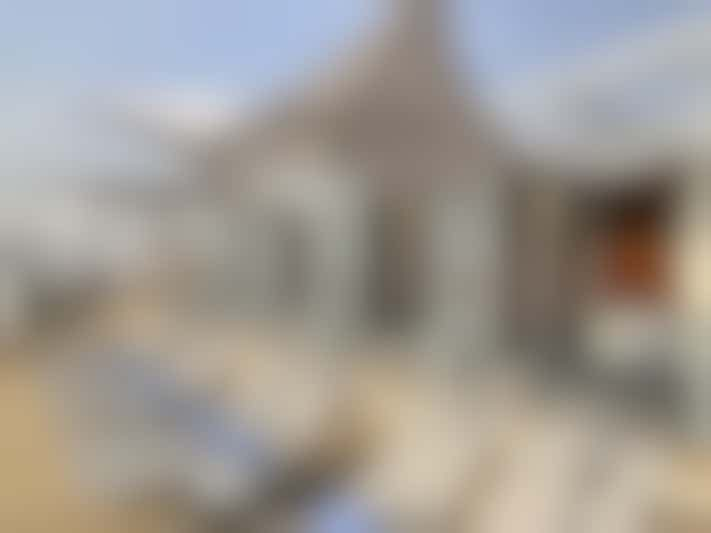 Vibe on Norwegian Encore (Photo: Chris Gray Faust/Cruise Critic)
One of the biggest changes on Norwegian Encore is the conversion of the Spice H20 adults-only sundeck into a larger Vibe sundeck, which requires a weekly pass (prices with this space, too, are still in flux). The new Vibe is glorious -- it spans both sides of the upper deck, plus has additional loungers a deck above. With a full-service bar, shaded cabanas and hot tubs, it's the perfect place to spend a sunny week in the Caribbean -- but you'll pay for the privilege. The space definitely cuts into the availability of complimentary places to sun.
Norwegian execs say that they made Vibe bigger at the bequest of passengers, who often run to guest services to buy passes. Vibe now has room for 270 people, as opposed to the 70 slots available when the space first debuted on Norwegian Breakaway. Another plus: passengers will be able to reserve in advance. But we have heard displeasure with the move on Cruise Critic forums and after seeing what public deck space is available on Norwegian Encore, we share the concern.
One mitigating factor: Norwegian Encore does have the large Observation Lounge indoor space that has an unprecedented public footprint; we were told that the line took out 44 revenue-producing cabins to make the Observation Lounge happen. That's great when Norwegian Encore is in Alaska; the lounge is perfect for comfortable glacier viewing. But ships have limited seasons in Alaska. Free outdoor deck space will be at a premium when the ship sails warm-weather itineraries.