Specialty Dining Excels Aboard MSC World Europa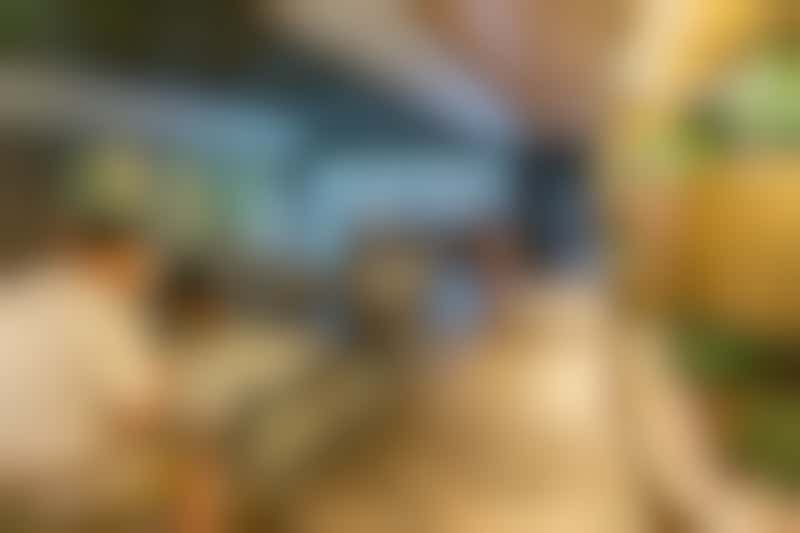 The Chef's Garden Kitchen aboard MSC World Europa (Photo: Aaron Saunders)
Onboard MSC World Europa, passengers will find four of the line's trademark specialty dining venues: Kaito Sushi, Kaito Teppanyaki, the Butcher's Cut steakhouse, and the Mexican-inspired Hola! Tacos and Cantina.
I dined at Butcher's Cut and found it exactly as it has been on other ships: consistently good, and well-worth the price for a classic American steakhouse experience.
The restaurants that really blew me away, though, were the ship's newest additions.
La Pescaderia is all about seafood. Located on Deck 8 aft in the World Promenade, it offers indoor and outdoor seating and even has a cool "Grab and Go" window for fish and chips on the run. Fish selections are made à la carte, and are served fresh: you pick the fish, they take it off the ice where it has been chilling and grill it up. But it's the starters -- everything from Greek Salad to Fritto Misto to Moussaka -- that really tipped the experience over the edge for me.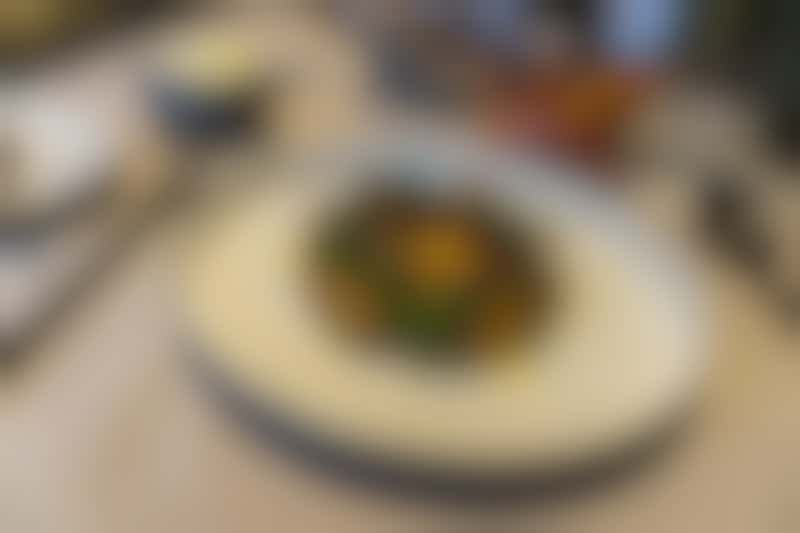 Beef tartare at the Chef's Garden Kitchen (Photo: Aaron Saunders)
Another winner was The Chef's Garden Kitchen. This restaurant developed in conjunction with Chef Niklas Ekstedt uses micro-greens grown right onboard to create dishes that are fresh and delicious. A dining experience runs 68 Euros per person, but it's worth the price of admission. I had the beef tartare I've ever had outside of Hapag-Lloyd Cruises' five-star Europa 2, which still offers the best tartare I've ever eaten. My main course -- roasted lamb, confit breast, white asparagus and smoked celeriac -- was sinful in its deliciousness. It ranks as one of the best meals I've had on land or sea.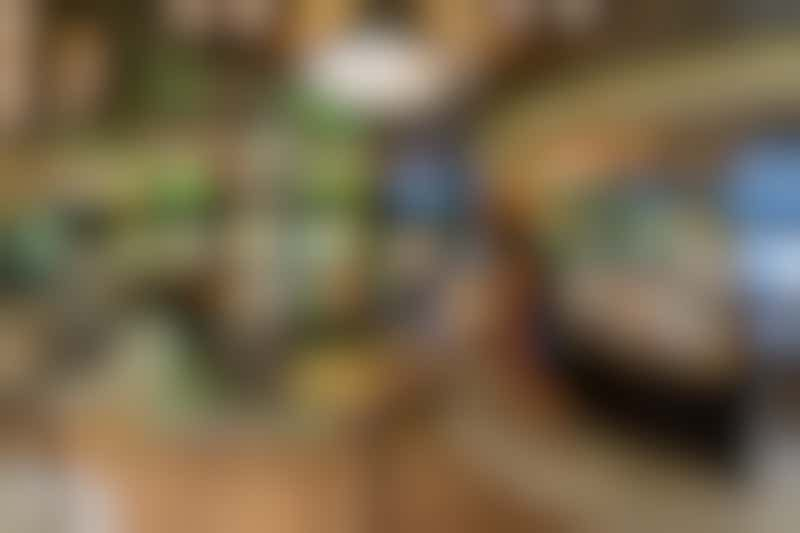 Fast snacks at "Pizza and Burger" aboard MSC World Europa (Photo: Aaron Saunders)
But paying for meals aboard MSC World Europa isn't necessary: food in the main dining room was solid, and selections in the Il Mercato Buffet on Deck 18 (and its sister-venue one deck up) were varied enough that I always found something I enjoyed. One of my favorite spots, curiously, ended up being the aptly-named "Pizza & Burger" venue on Deck 6. Decorated like a 1980's American arcade, this fast-food joint offers beef and chicken burgers, pizza, hot dogs, fries, and all the usual accompaniments. The chicken burger was solid; I found myself going back there more times than I care to admit for a little "snack".