Margaritaville at Sea Paradise May Be Old, but It's Clean, Colorful and Comfortable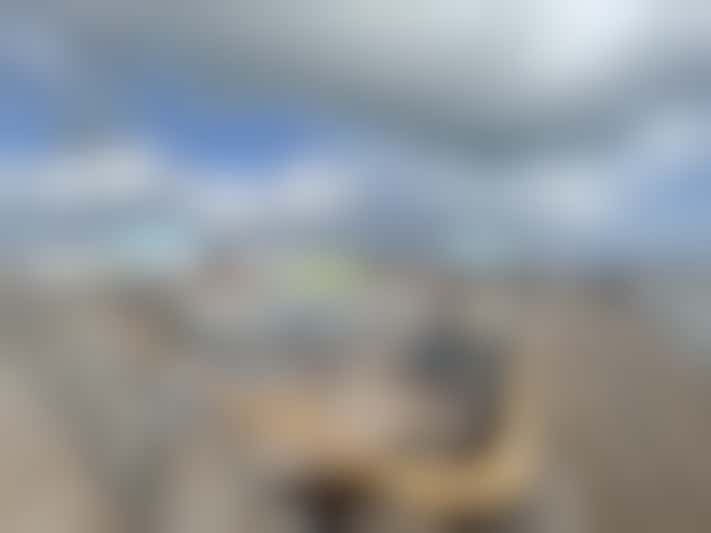 Adult pool on Margaritaville at Sea Paradise (Photo/Chris Gray Faust)
There's no getting around the fact that despite its renovation, Margaritaville at Sea Paradise is an older ship. The vessel began life as Costa Classica in 1991 and sailed all over the world for the Italian line until 2018; in its final iteration there, the ship was known as Costa neoClassica. Bahamas Paradise Cruise Line bought the ship and named it Grand Classica.
During its renovation, the ship was thoroughly repainted and refreshed, from the colorful parrot that now adorns the hull to the cheerful bedding and pillows in the cabins. On the bridge, the ship received some significant technological upgrades, but where people really notice the change is with the décor
When you board, you're greeted by a giant flip flop sculpture, suitable for selfies. There's also a large blender at the 5 O'clock Somewhere bar at the back of the ship. All around, we found the light colors to be on brand and Caribbean cheerful.
That being said, you will notice the ship's age in different ways. For me, it was in the ship's layout. The Port of Indecision buffet is cramped compared to the spacious spaces you see on more modern ships, and it's hard to get a seat. As a result, we saw people carrying food all over the ship -- and thus dirty dishes in odd places (this has to be annoying for the crew, too).
The pools are also very tiny, to the point where they are more like dipping areas than places to really swim. (Oddly, this is somewhat on trend, as newer ships like Virgin Voyages and Norwegian Prima also have smaller pools). And getting to one end of the ship to another is slightly confusing; finding the afore-mentioned aft bar, for example, requires a ladder of different stairs unless you inch your way through the crowded buffet.