(12:40 p.m. EDT) – Royal Caribbean's Grandeur of the Seas isn't the newest or biggest ship, but it has a fiercely loyal following. The ship's 23rd birthday is approaching this December, and it shows: it has none of the newest tech or the latest shows onboard, and even the photo gallery presents your images as physical prints as opposed to letting you browse a digital display.
So why do people return to the famous "Lady G" so many times? Here's what we learned from passengers and crew onboard Grandeur of the Seas's August 8 sailing from Baltimore to New England and Canada.
---
Its size.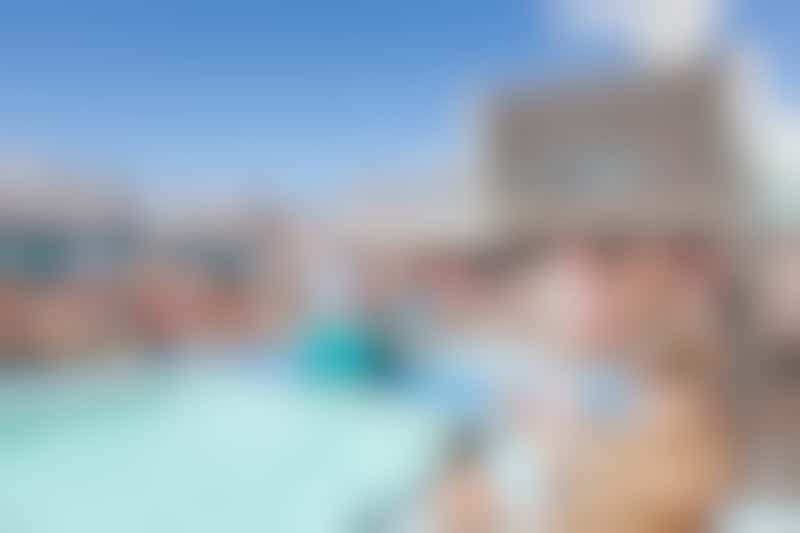 The Main Pool on Grandeur of the Seas
While its 1,992-passenger capacity isn't tiny, Grandeur of the Seas is undersized when compared to other ocean-going ships, even within its own line – Royal Caribbean's Symphony of the Seas is the largest ship in existence right now, with a capacity for over 5,500 passengers.
But the smaller size isn't a deterrent for Grandeur's loyal fans; in fact, they prefer it. Nancy Reppert, who was on her 46th total cruise and has sailed on Grandeur "at least 10 times," said the small ship provides an intimacy that the larger ones don't have.
"You meet people and continue to see them," Reppert said. She even plans future cruises with people she meets onboard.
John Blair, Grandeur's cruise director, referred to Grandeur as "a small ship with a big heart."
"These smaller ships deliver connection in such a huge way," Blair said. "The guests who are regulars here, we know like family."
Its atmosphere.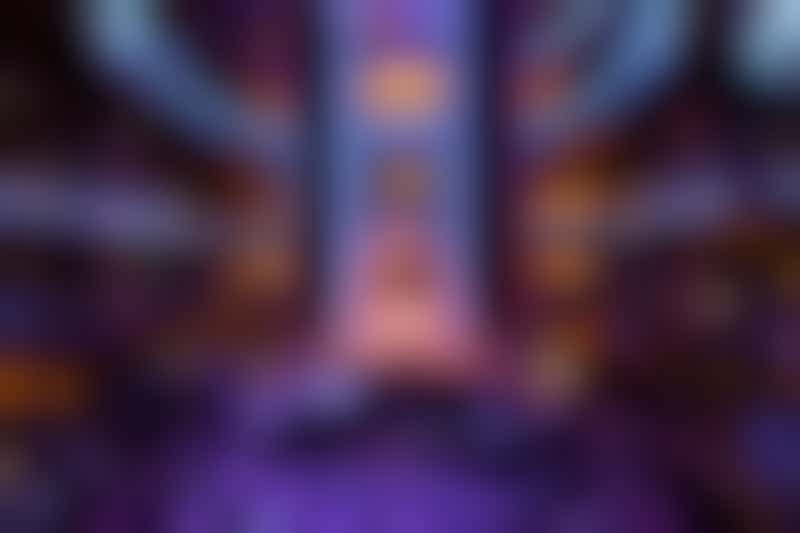 Captains Welcome Aboard on Grandeur of the Seas
You won't find an escape room, drone shows, waterslides or go-karts here – Grandeur of the Seas doesn't have any of the flashy entertainment that is becoming a staple on new-build ships. Once again, this is a benefit to Grandeur-lovers, not a detriment. Its interior styling may not be as modern as some of the other ships, but it's not without unique glamour.
Among the touches that stand out: the ship's dramatic 6-story Centrum, nautical-themed Schooner Bar and the wood finish throughout the vessel. We also can't help but notice its Great Gatsby dining room, full of 1920s decor touches and a series of paintings that feature the book's characters as well as other glimpses into the era.
Ron and Carol Byrd, who were onboard to celebrate their 45th wedding anniversary, estimated the voyage was their 15th cruise on Grandeur (out of about 50 total cruises in their lives). Ron Byrd said he and his wife keep cruising on Grandeur in part because it "doesn't have all the bells and whistles" of the more modern ships.
"It's home," Byrd said of the ship.
"I always said Grandeur's like going to visit Nana," Nancy Reppert said, describing the ship as peaceful and relaxing. "It's not sterile, it's real."
Nancy Otto, who was taking her 11th cruise on Grandeur and her 36th cruise total – all of which have been with Royal Caribbean – said every ship has its own personality, but like your family, you love them all for different reasons.
"I always compare it to going to your grandma's house," Otto said of Grandeur. "It's not high tech, but it's like being home."
Its crew.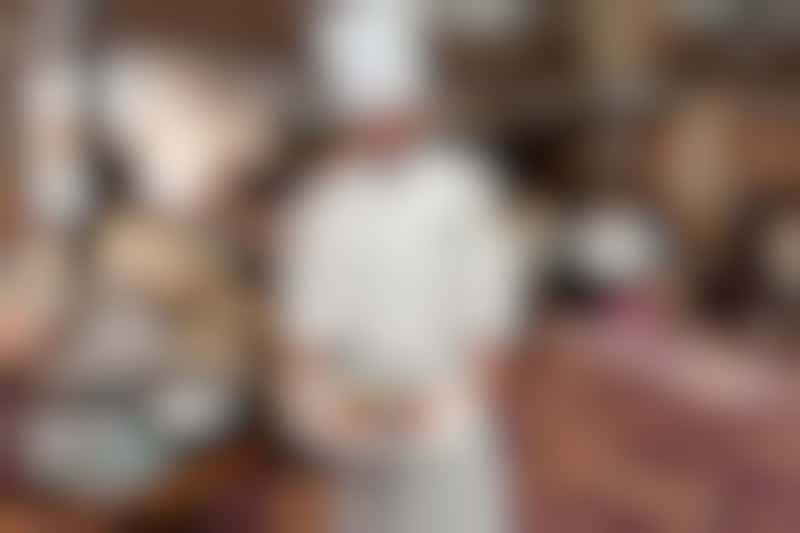 Cooking Demo on Grandeur of the Seas
Above all, the underlying reason why people love Grandeur seems to be the ship's crew. Grandeur's crew are consistently ranked among the friendliest of any ship in any line, and cruiser Nancy Otto said the crew's level of service is one of her big reasons for returning.
Zoe Gaunt, hotel director onboard Grandeur of the Seas, has been working on the ship in four-month intervals since the beginning of the year. As the manager of what is essentially a floating hotel, she has 600 people on her team, and she said they play a role why passengers want to keep coming back.
This is even more so the case in winter, which is otherwise a rather unpleasant time to depart from a port as far north – and cold – as Baltimore.
"In winter, 100 percent of the reason people keep coming back is the crew," she said.
While there were seven Pinnacle Club members onboard our cruise – Pinnacle being the highest level in Royal Caribbean's loyalty program, the Crown & Anchor Society – Gaunt said there are typically around 45 Pinnacle Club members onboard at any given time in the winter months.
"They just live onboard," she said. She recalled one passenger who was onboard for Gaunt's entire first contract with Grandeur last winter, disembarking only when the ship went into a brief technical dry dock.
Citing the "close family of crew" and the ship's consistent high marks for friendliness in reviews, Gaunt said she was very happy when she learned she was assigned to work on Grandeur.
Herbert Cristobal, executive housekeeper for Grandeur, also said the crew is why passengers return in droves. He has worked on the ship for over two years, and has been with Royal Caribbean for over 12 years. He said that the crew -- 60 percent of whom are the same from two or more years ago -- really make the experience for passengers on Grandeur.
"Hearing from the guests, this [crew] is the number one reason why they come back," Cristobal said. "It's very touching."
Matthew Faria, cruise sales manager onboard the ship, has been on Grandeur for two and a half months, and with the line for five years. Along with Gaunt and Cristobal, Faria regaled us with tales of kindness towards Grandeur's repeat passengers: A guest at trivia, sitting in his usual seat at his usual arrival time, was surprised with a birthday cake. A couple onboard for a vow renewal were ushered to a surprise party with crew members waiting to celebrate with them.
But the crew's caring touches aren't limited to happy occasions: a family came onboard after the sudden tragic loss of a teenage daughter, and employees were able to take extra steps to help the family enjoy their vacation in the midst of their grief.
"Here [on Grandeur], it allows us to be close and provide a more customizable experience to our guests onboard," Faria said.
"Great memories are born here," cruise director John Blair said.