The Crew Already Know the Ship – and Their Guests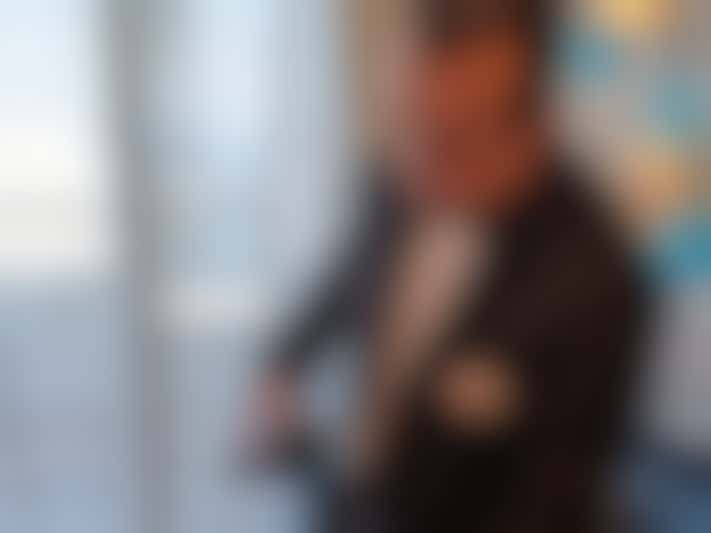 Jean, a butler on Crystal Serenity, pours Champagne. (Photo: Colleen McDaniel)
Being onboard Crystal Serenity is somewhat reminiscent of the feeling we got when cruising returned after a long shutdown because of the pandemic. We missed cruising, and cruising missed us. On Crystal Serenity, as it did on many of those first ships back, it starts with the crew, who are genuinely excited to be back onboard.
Walking through the Crystal Plaza the first day, we heard greetings like "Welcome back," and "It's so good to see you again."
Indeed, it was good to see some familiar faces again. I sailed on Crystal Serenity in July 2019, and the first people I saw this time around were waiters I fondly remembered from my first Crystal cruise.
As our butler, Jean, opened our welcome bottle of Champagne, he told us we were his first guests since he and his crewmates had to leave early last year. (All Crystal suites come with butler service.) We heard similar stories from our waiter at lunch in Tastes during our first day. Crew told us they didn't want to work for other companies and knew they just had to be patient for the brand to come back. Others worked for similar luxury brands but jumped at the chance to return to Crystal.
Even on a shakedown cruise, the service was excellent and intuitive, feeling like a surprisingly well-oiled machine considering the layoff. For many of the crew, it is probably akin to riding a bike: They have done it so well for so long, the pause didn't affect performance.
Hotel director Scott Peterson, who joined Crystal in 2002, told us the company reached out to every crewmember in good standing with the line first to offer them a chance to return, and he expects the number of returners to rise because some workers are still under contract with other lines.
"Our crew want to come back here because it's home," he said.
Guests, too, want to return "home." Crystal Serenity's first revenue sailing, which starts July 31, will sail with 475 people. Of those, 400 have sailed Crystal before (all at least five times), with at least one cruiser who has logged 114 trips. When passengers board, Peterson says there will be tears, as they will receive a "hero's welcome."