(4:25 p.m. EDT) -- A week of cruising around the Mediterranean is no hardship. Yet, as we discovered, a week of cruising around the Med aboard Costa Cruises' recently-launched flagship, Costa Toscana, is about as immersive into European and Italian culture as North Americans could ask for.
Launched in March 2022, Costa Toscana is Costa Cruises newest and most elaborate ship. A sister to Costa Smeralda, which debuted in late 2019, Costa Toscana offers a big, bold and modern cruise experience that caters to passengers who are, primarily, European.
That's no surprise: just as North American passengers are drawn to close-to-home cruising, so are Europeans. Costa Toscana makes that even easier, operating weeklong Mediterranean loop cruises that offer embarkation in either the Italian ports of Savona, Civitavecchia (for Rome), and Salerno, or during the vessel's calls on Valencia, Spain and Marseille, France. Only a call in Ibiza, Spain and the ship's single day at sea are common to all passengers.
That results in a steady stream of passengers from France, Germany, Italy and further afar embarking and disembarking Costa Toscana constantly. And while English-speaking passengers are definitely the minority (indeed, I won the award for "Passenger Who Has Travelled the Furthest" at the Costa Cruises past passenger soiree onboard), we discovered there is much to like about Costa Toscana, and Costa Cruises, for the English-speaking passenger looking for a truly immersive experience.
After a week of sailing the Med, here are our impressions of Costa Toscana:
Cruising Aboard Costa Toscana - Hits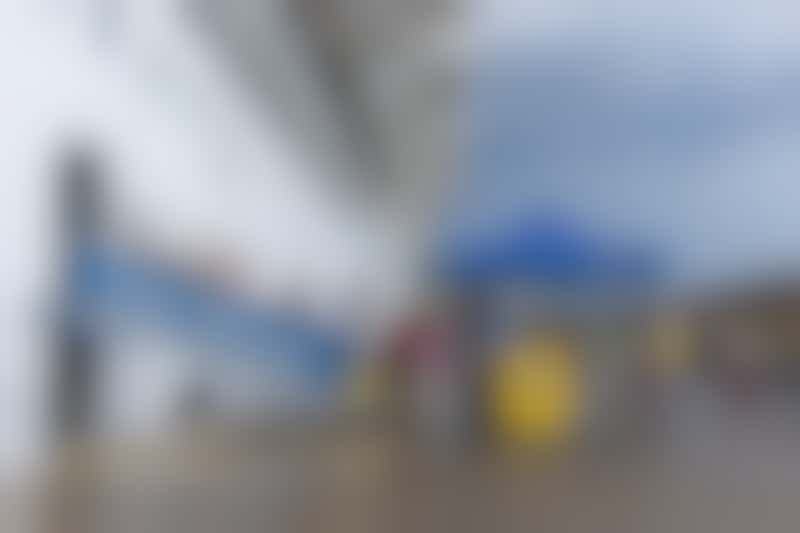 Passengers disembark Costa Toscana in Ibiza, Spain (Photo: Aaron Saunders)
Embarkation and Disembarkation Are A Snap
Because the entire vessel isn't embarking and disembarking in the same port, getting onboard Costa Toscana in Savona, Italy was a breeze.
Arriving at the Savona Cruise Terminal just after 11 in the morning from Genoa, we were onboard within minutes of checking in and undergoing a quick security check. And when we got onboard, our stateroom was ready and waiting for us.
The same applies for disembarkation: rather than being greeted by throngs of people clamouring about the ship, we had time to stop for a relaxing coffee in the Caffe Vergnano 1882 bar on Deck 6 before casually wandering off the ship at 8:30 a.m. -- with plenty of time to make our InterCity train back to Genoa, and zero stress.
The Outdoor Deck Spaces Are Superb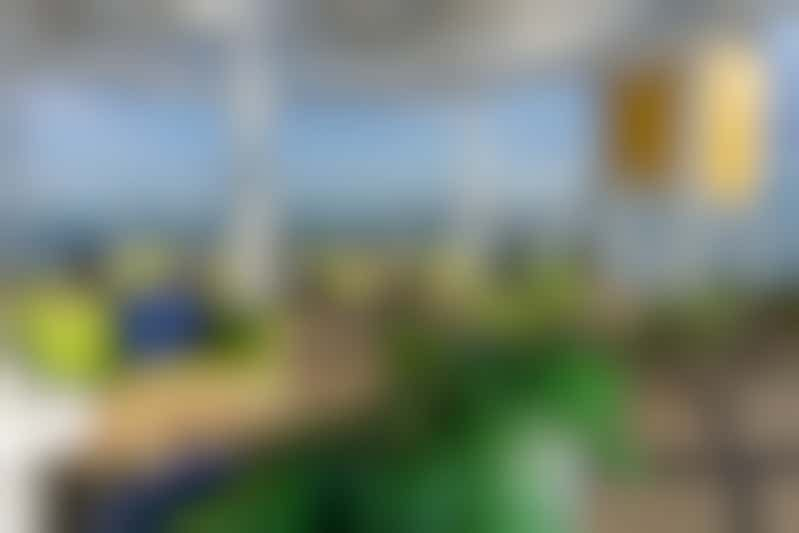 Diverse seating on Deck 19 of Costa Toscana (Photo: Aaron Saunders)
If you've ever felt like outdoor deck space on newer ships continues to shrink and shrink, Costa Toscana is a decided exception to that rule. The ship itself is a hub for outdoor activities, and you'll find people relaxing by day and night at the ship's many outdoor lounging areas.
While the Pool Deck on Deck 18 that runs from the forward to aft end of the ship continues to be the most popular for sun-seekers, shaded deck spaces on Deck 17 offer a respite from the sun for many travelers, while everything from loungers to hammocks and even swinging chairs suspended from the deck are offered. In fact, Costa Toscana offers more non-deck-chair alternative seating arrangements, including sofas and cozy armchairs, outdoors than we've ever seen on a ship.
The same holds true for the Infinity Walk on Deck 8, which wraps completely around the ship and descends one level at the stern. There, it opens up onto the expansive Infinity Bar that's the place to hang out at sailaway -- or well into the evening, thanks to a DJ that spins hits and a bar that stays open past one in the morning every day.
Italian Influence Is Everywhere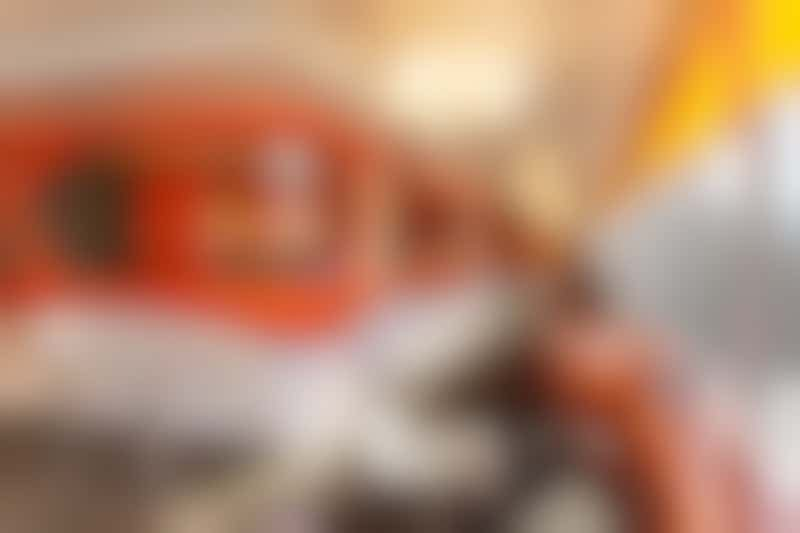 The Aperol Spritz Bar on Deck 17 aboard Costa Toscana (Photo: Aaron Saunders)
Fifteen different Italian firms produced the soft furnishings, lighting, furniture and décor pieces for Costa Toscana's public areas and staterooms, and it shows. This is a ship that is bold, colorful and decidedly European in look and feel.
Costa's onboard partnerships are a great slice of seagoing Europe, too: Costa Toscana has two Aperol Spritz-branded bars serving up the company's namesake cocktail, while the Campari Bar is the go-to spot for Italy's other famous libation (in addition to, of course, plenty of vino).
Additional partnerships include the emerald-green themed Heineken Bar and the Kartell Caffe, which utilizes products from Milan-based Kartell.
Because of that, North Americans and other English-speaking passengers can enjoy a truly European-centric experience onboard. The pizza is excellent -- it has to be. The pasta is done to perfection -- it has to be. The wine list is primarily Italian and French -- it has to be, because passengers demand it.
Entertainment Options Are Vast and Varied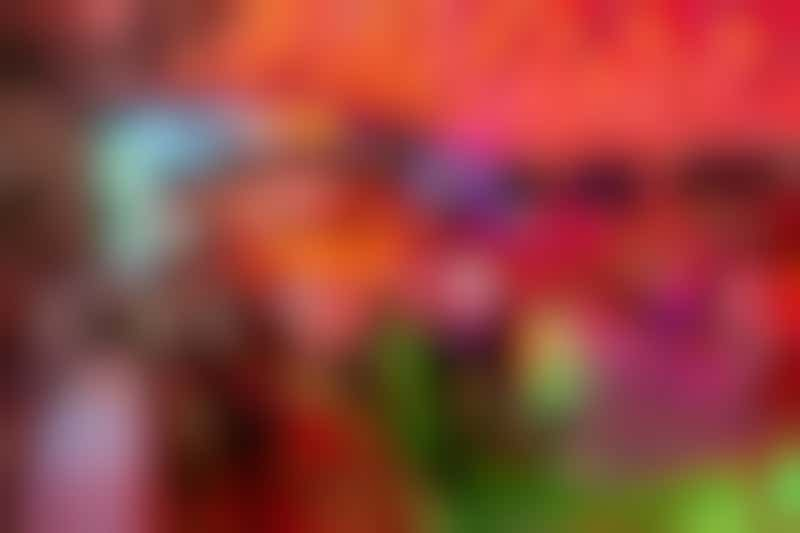 Silent Disco aboard Costa Toscana (Photo: Aaron Saunders)
You may not always understand what the announcer is saying (though most shows are multi-lingual and include at least some English announcements), but Costa's onboard entertainment is a real winner.
Most shows conducted in the three-story Colosseo atrium entertainment venue are visual and musical in nature. Ditto for the onboard bands, who play English-language hits that everyone knows. Music is a sort of universal language onboard -- you may not know how to say hello to everyone, or ask how their day was, but you can sing along with them when the cover band starts belting out K.T. Tunstall's 2005 hit, "Black Horse and the Cherry Tree".
Costa's Family-Friendly Approach Works Well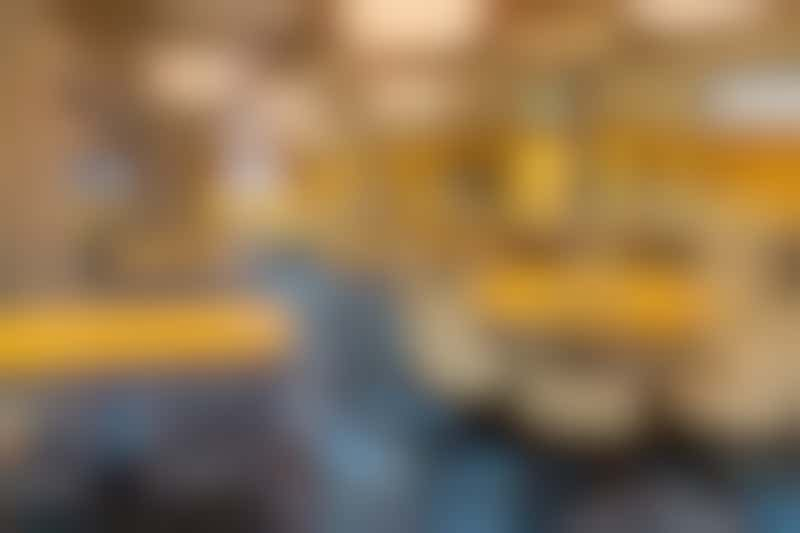 The family-friendly Squok Restaurant aboard Costa Toscana (Photo: Aaron Saunders)
One thing you'll see on Costa Toscana -- even in late-September, it seems -- are multigenerational families with kids as young as infants, all travelling together. It is a theme we noticed repeated over and over, so much so that strollers parked in stateroom corridors were commonplace.
In fact, Costa Toscana has its own dedicated restaurant just for families -- the Squok Restaurant -- adjacent to its Squok and BabySquok Kids Clubs on Deck 16 aft. That's not to say that kids can't eat in the regular restaurants (the extra-cost Pummid'Oro Pizzeria on Deck forward seemed to be the most popular eatery onboard for those with little ones), but for a ship to have its own dedicated dining venue right next to the kids' club speaks volumes about Costa's commitment to kids.
Moreover, the passengers don't mind. Most have kids, with them, too, and the gracious, multi-lingual crew seemed to delight in entertaining the little ones.
Costa is a casual line -- there's nothing staid or stuffy about it, and that reflects in their approach to kids. They know parents will want to do late-night activities, so scheduled kids club activities run well until Midnight.
Even in bars and lounges, don't be surprised to see tuckered-out little ones asleep in strollers as the parents enjoy a well-needed Aperol Spritz.
The Crew
They're multi-lingual and fantastic, and eager to speak with English-speaking passengers due to their rareness onboard.
Cruising Aboard Costa Toscana - Misses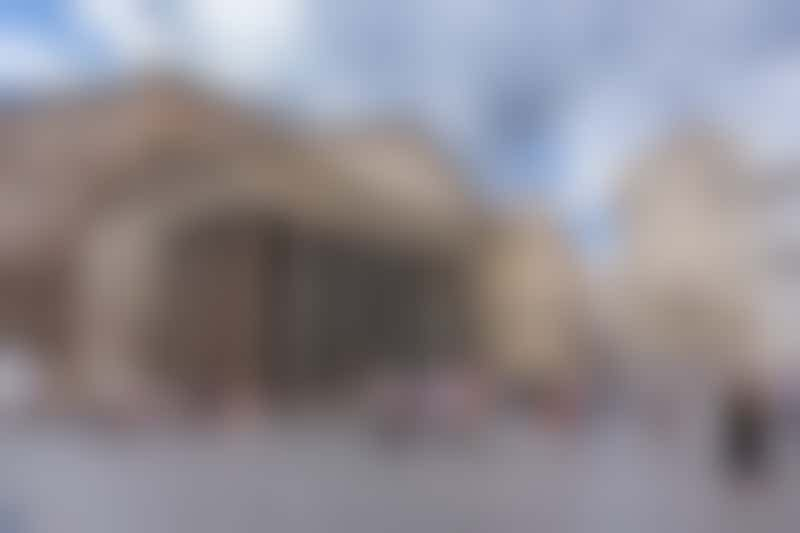 The Pantheon in Rome (Photo: Aaron Saunders)
English-Language Excursions Are Frequently Cancelled
Before leaving home, we booked four excursions online. Costa's shore excursion program is varied, and numerous interesting choices were present -- all of which are, apparently, available in a multitude of languages.
Before we'd left for Italy, our first cancellation notice came in over email: there were not enough English-speaking passengers signed up for a tour I'd selected in Ibiza.
Then, onboard, I'd get cancellation notices put on my bed for the following day's port of call. Like clockwork. Every tour I booked was eventually cancelled.
While there were replacement tours in most ports, these tended to be unguided tours that functioned primarily as transportation only. Panoramic bus tours of Rome and Genoa, port shuttles to and from town centers, that sort of thing.
Our experience may not be your experience -- if more English-speaking passengers are onboard, your tours may operate. And while shore excursion staff were gracious and understanding, we tired of going back down to queue up each evening to see what was -- and wasn't -- possible for the following day.
In the end, we did our own thing in most ports of call, and had a great time -- but we did spend a lot of time researching what we could actually do, and how we could get there on our own.
Muster Drills Are Chaotic and Confusing
The information in my stateroom was clear: report to my muster station beginning at 3 p.m. for the mandatory muster drill. But when I got there, not a crewmember was to be found.
After half an hour of waiting around with numerous other passengers, I went up one deck to the Reception Desk and snagged a crewmember. Turns out the drill wouldn't start until 4:15 p.m. When I got back down to my muster station at the new time, a Welcome Aboard briefing in French was being held -- and still no crewmember was present.
Finally, at 4:20 p.m., someone showed up and scanned my keycard, checking me into the drill. Time wasted: nearly 90 minutes.
My embarkation wasn't an outlier; I watched as English and Spanish-speaking passengers embarking in Valencia were shuttled back and forth between public rooms on Deck 6, being told conflicting information by crewmembers. It's not a great way to begin a cruise.
Constant On-Deck Music Can Be Irritating
Out on deck, Costa has speakers mounted underneath the railings that play pop hits throughout the day. All day. Day and night.
In fact, as we learned, there is never a time when music isn't piped out of those speakers. It's at a quiet volume, but if you're expecting to hear the ocean, or the sound of the ship's wake, from any outdoor space at all, you're out of luck. You're more likely to hear Coldplay's "Adventure Out of Time", which seems to be on a perma-loop on the ship's sound system.
Costa Toscana: A Great Ship for Europhiles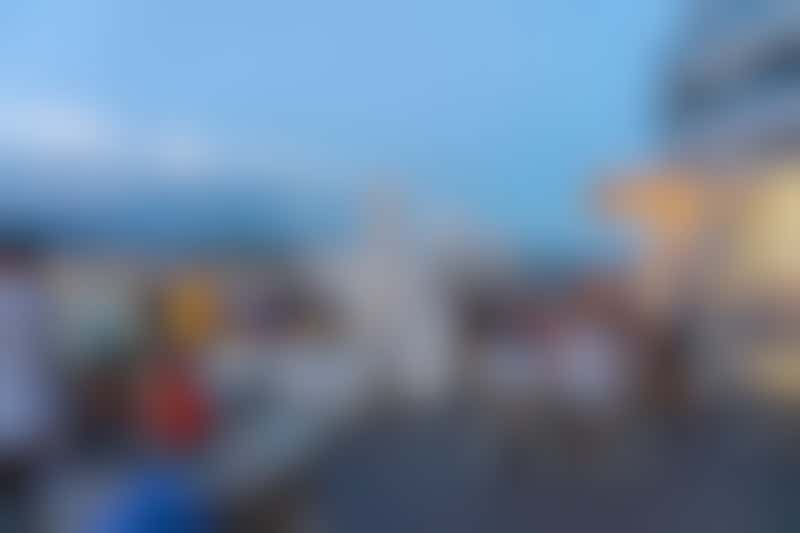 The Infinity Bar, Deck 7 aft, is the place to be on Costa Toscana (Photo: Aaron Saunders)
This isn't a North American cruise experience. You'll need to trade your Bud Light for a Heineken, your ice cream for gelato, your U.S. power chargers for European ones. The more you get behind the Europeanness of Costa, the better your experience will be.
And part of that immersion is Costa's difference from North American lines. Don't go expecting free pizza and burgers around the clock; in fact, you won't find them at all on Costa Toscana unless you pay for them. But the quality of the pizza -- which starts around 9 Euros -- was far better than your average buffet Pepperoni pizza served on most North American lines.
Overall, Costa Toscana is a win: it's a gorgeous ship designed for Europeans, but still welcoming to others as well. North Americans and other English-speaking travelers who want to see Europe with the authenticity (and, frankly, fun) of being on-shore will no doubt love the Costa experience, with is about as authentically European as one can get at sea.
Yes, there are differences between North American cruising and European cruising, and those who embrace those differences will be able to thoroughly enjoy themselves onboard.
After nearly 200 cruises, I always appreciate being pleasantly surprised -- and my first outing on Costa Cruises, and Costa Toscana, did just that.