Seven restaurants, 14 bars, 10 days – we ate, we drank, we researched it for Australia. Celebrity Eclipse will be based in Melbourne from December 2020, so we hopped over to the U.S. west coast for a sneak preview.
For anyone who has already sailed with Celebrity Cruises, yes, Eclipse is almost identical to Sydney-based sister Solstice, but there are some small differences. What they do have in common is great restaurants and bars, with a couple of extra places to try. Follow our journey to find the best places to eat and mingle.
1. Mast Grill
On embarkation day, to avoid the hungry crowd in the buffet, head to this poolside eatery, which few people realise is open. Burgers, hot dogs and cold beer were the ideal quick fix before the ship set sail.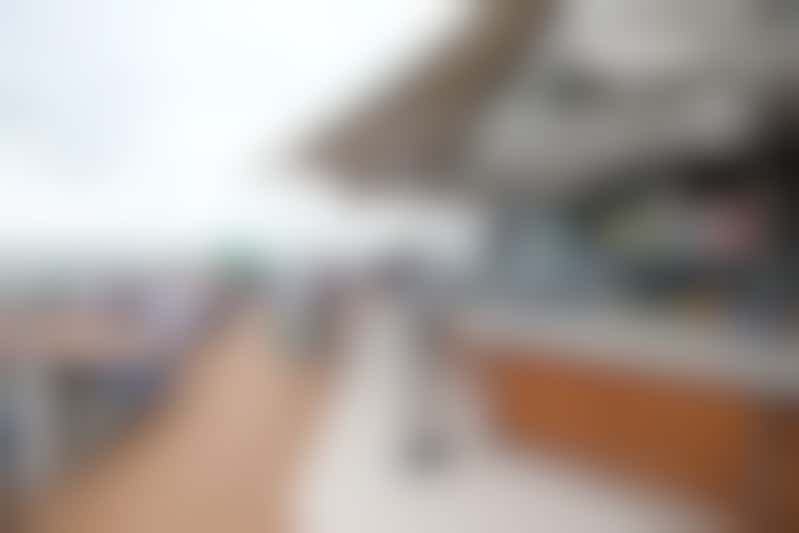 Mast Grill on Celebrity Eclipse (Photo: Cruise Critic)
2. Sunset Bar
The perfect place to enjoy on warm days, this top-deck outdoor bar at the Lawn Club will be familiar to Solstice fans. Passengers can sprawl out on picnic blankets on the grass or settle into a deck chair facing the ocean. We chose this spot for the sunny sail-away from San Diego, and it's our top pick for future Melbourne departures.
3. Moonlight Sonata
On the first night we had dinner in the main dining room, and despite having a dining package we returned several times throughout the voyage because the food was seriously good. Beef Wellington and a juicy lobster tail were our favourite dishes, both served on 'evening chic' night. Great service was provided by the bar and wait staff. It's also a beautiful, gleaming double-deck space with a huge chandelier and an eye-catching, two-storey wine tower.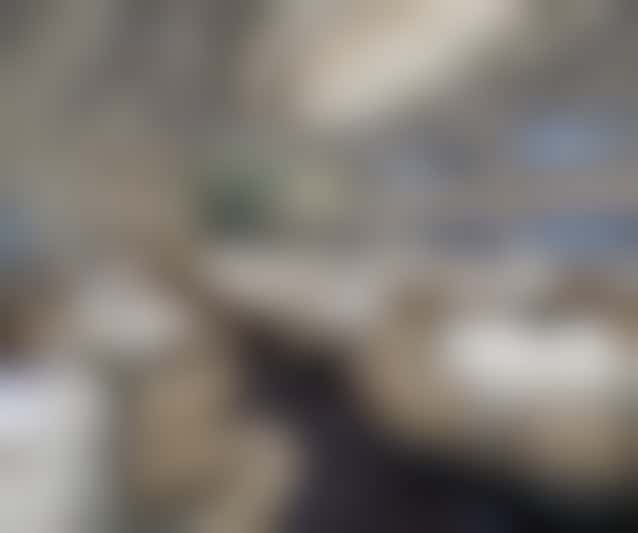 Celebrity Eclipse
4. Martini Bar
No matter which Celebrity ship, the mixologists at Martini Bar are always fun and super talented, performing feats such as pouring 16 drinks at once. We stuck with one: the Eurekatini, a refreshing blend of Bombay Sapphire gin, Cointreau, white cranberry juice, basil and cucumber. This hot spot is buzzing from late afternoon til late at night.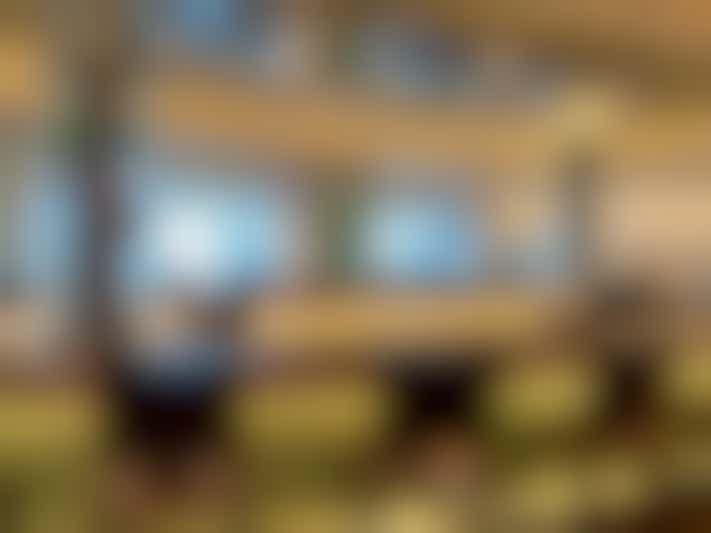 Martini Bar on Celebrity Eclipse (Photo: Louise Goldsbury)
5. Le Petit Chef at Qsine
Eclipse's most enjoyable dining experience (not available on Solstice) is so cute and clever, it's worth the US$55 surcharge. Before each course, your plate becomes the screen for a cartoon starring a little chef who hilariously hauls all the ingredients across the table to prepare your meal. The real thing tastes terrific too. We loved it so much that we returned a second time to try the new four-course menu. While it doesn't sound as creative as the animation (tomato salad, five cheese ravioli, steak frites and green tea matcha cake), these simple dishes were simply scrumptious. Le Petit Chef is only onboard four other ships in the Celebrity fleet, so don't miss this special opportunity. (It takes the place of Silk Harvest on Celebrity Solstice.)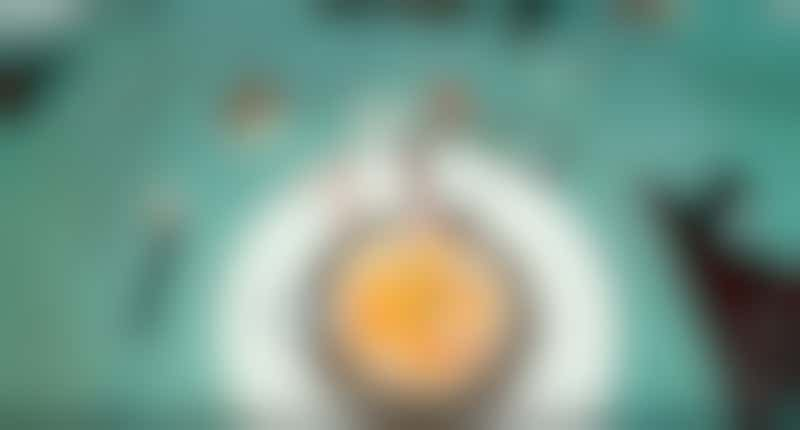 Le Petit Chef at Qsine on Celebrity Cruises (Photo: Skullmapper)
6. Slush
Another almost-exclusive venue, found only on Celebrity Eclipse and Equinox, this little kiosk sells frozen cocktails. Hidden in a corner of the pool deck, it's only open for a few hours during the day if the weather is warm enough. Unfortunately this never happened on our rather chilly voyage as we sailed north toward Vancouver in spring.
7. World Bar
This is the ultimate destination for the ship's best cocktails, handcrafted by master mixologists, who also happen to be very charming. The small bar is off the beaten track, near the art gallery. Made with a twist on the original recipe, the Old Fashioned was the best we've ever had. Everything on the menu looked amazing as each drink is made with the finest spirits and fresh fruit, and sometimes a little dry ice.
World Bar on Celebrity Eclipse (Photo: Louise Goldsbury)
8. Oceanview Café & Bar
We ate at the buffet several times. The range and quality were very good, with different themes for lunch and dinner every day, and a big variety of breakfast options. Australians will be happy to know the ice-cream is free – which is getting harder to find on local ships these days. There's also afternoon tea, as well as pizza, pasta and "chef's selection" available until 1 a.m. The other secret is its outdoor bar out the back. During the day, this alfresco area is useful when there are no tables left inside, or in between meals you can enjoy a drink with uninterrupted views.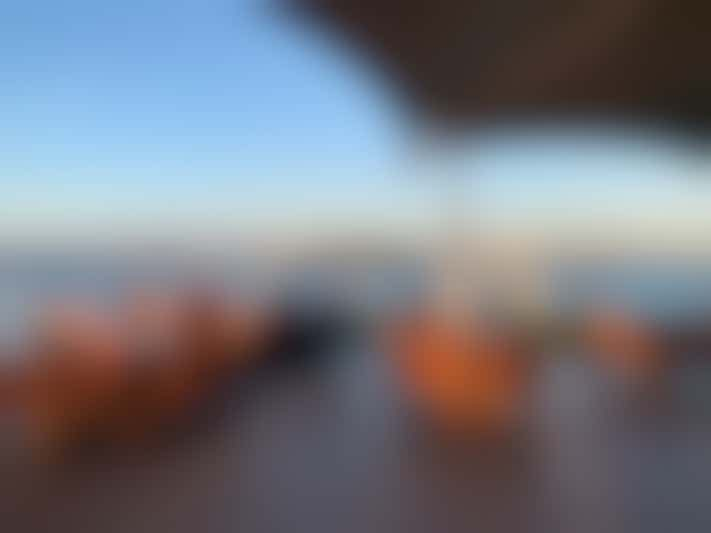 Oceanview Cafe and Bar on Celebrity Eclipse (Photo: Louise Goldsbury)
9. Murano
Possibly the best restaurant on Eclipse, and a favourite on Solstice, Murano specialises in French cuisine. Couples on date nights and groups celebrating a special occasion will enjoy the theatre of the tableside cooking, the attentive staff and fantastic wine list. It's famous for its cognac-flambeéd lobster, but you can't go wrong. Chateaubriand, lamb rack and dover sole are also winners. Marjan, the maître-d, will take good care of you.
10. Ensemble Lounge
Located near the specialty restaurants, this open space is great for a pre or post dinner drink, accompanied by a classical duo, jazz band or soloist in the corner. We enjoyed sitting at this quieter bar, which has a separate cocktail menu, chatting with the staff and fellow passengers.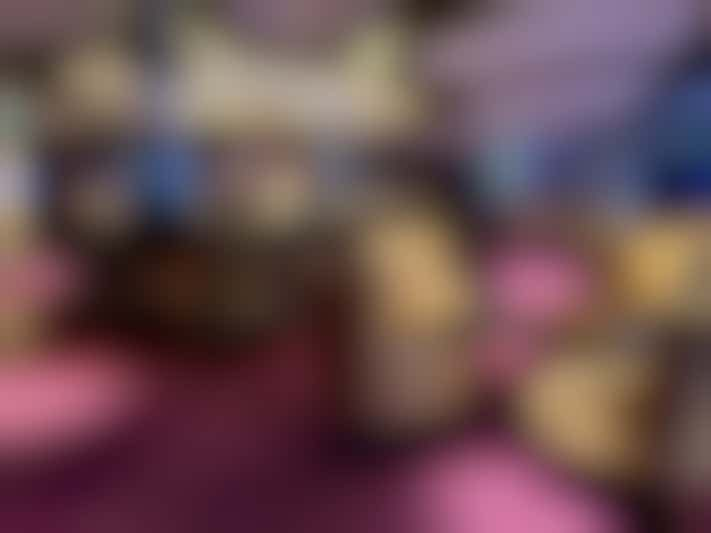 Ensemble Lounge on Celebrity Eclipse (Photo: Louise Goldsbury)
11. Sky Lounge
The most elegant space with a big dancefloor, lots of seating and floor-to-ceiling windows, this is often overlooked as it's up on Deck 14 but is a great observation lounge. At night it hosts a DJ or the resident band Cosmic Teapot. We loved the silent disco as it brought together people of all ages – so much fun!
13. Café al Bacio
From 11am, this is the place to hang out indoors. The wide range of specialty coffees and teas is impressive and unusual, from a popcorn frappé to an espresso topped with crushed granola and whipped cream. There's also a great list of liqueur coffees and (free) cakes and cookies. Even the gluten-free brownie was tasty.
12. Sushi On Five
Much more than sushi rolls, this Japanese restaurant is open for lunch and dinner, as well as room service. This is the best spot on the ship for a little fiery food as many dishes contain jalapenos or spicy tuna. For something unexpected and delicious, try the shrimp and scallop hot pot. Sashimi and a glass of sake is also a lovely combination. Prices are a la carte, or if you have the dining package, you can spend up to US$35 per person.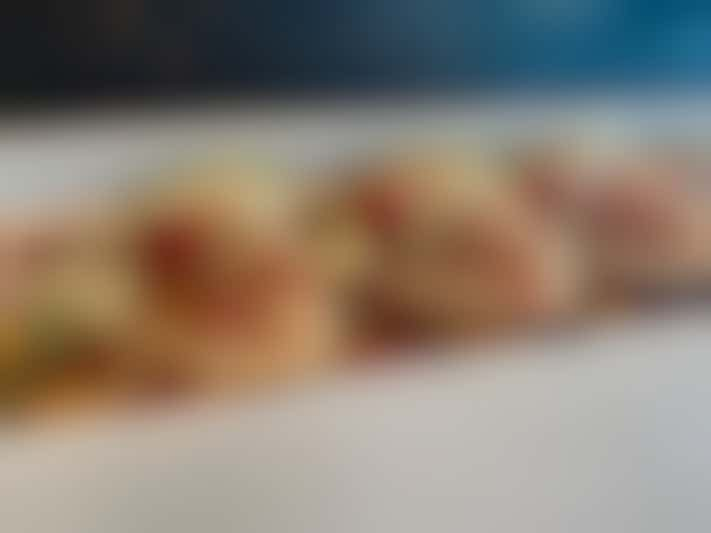 Sushi on Five on Celebrity Eclipse (Photo: Louise Goldsbury)
14. Cellar Masters
Connoisseurs will appreciate the fine wine list and the warm ambience of this dimly lit space with big leather chairs. It's surprisingly quiet, which makes it a cosy escape for a romantic evening.
15. Tuscan Grille
The barrel-lined archway is like a wine cave, leading to a large, ornate, Italian steakhouse with an amazing aft view of the ship's wake. Dine early, before sunset, to make the most of it. An antipasti bar and Caesar salad are prepared tableside. Other meals include pasta, seafood and grilled meats, with some items costing extra (on top of the $ surcharge) like US$15 for a massive New York strip steak.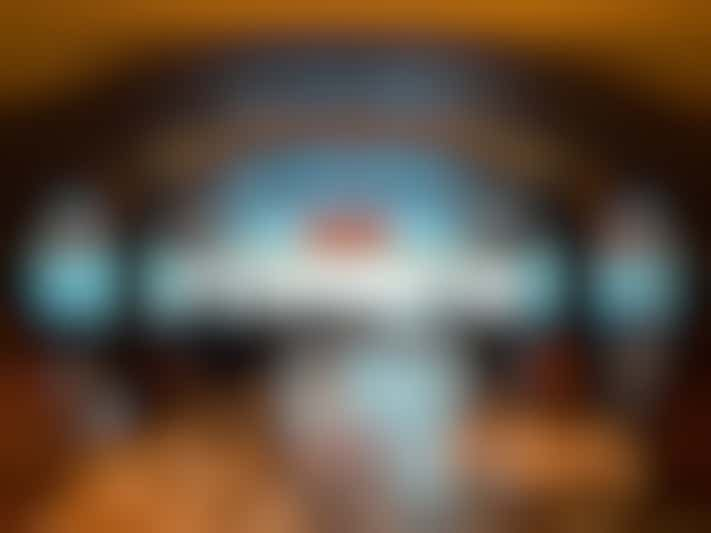 Tuscan Grille on Celebrity Eclipse (Photo: Louise Goldsbury)
16. AquaSpa Café
Located inside the adults-only solarium, this low-key café serves smoothies and fresh juices for an extra fee, but you can eat the free snacks and help yourself to water, iced tea and cordial-style juices from the dispenser. The main reason to come here is for the peaceful environment, with the relaxing sound of water trickling in the fountain in the indoor pool. We loved the refuel smoothie which tastes like a banana and peanut butter thickshake. The food wasn't the best but that's probably because it's healthy.
17. Pool Bar and Mast Bar
It's compulsory to drink poolside on every cruise. We followed the rules.
Celebrity Eclipse deck
18. Casino Bar
This small bar inside the casino has four screens showing various sports (but with no volume). It seemed to attract solo travellers – or perhaps they were the abandoned spouses of gamblers.
19. Passport Bar
This Deck 3 bar is well positioned near the grand foyer where live music and dancing takes place. It also has a fridge full of international beers not found in other venues, including Boddington's, Leffe, Red Stripe and Peroni. Afternoon drinkers tended to congregate here too, especially when the weather was cooler. In the evening, it's mostly people watching the dancing.
20. Quasar
We never saw anybody in the nightclub so we skipped it. Probably just as well.
As if all of this wasn't enough, Celebrity Eclipse has other venues reserved for passengers in suites and AquaClass cabins. Unlike other ships which hide them in separate sections, Eclipse has them on public view, so the uninvited may feel a bit excluded. However, you soon get over it because the open-to-all bars and restaurants are so good. Cheers and bon appetit!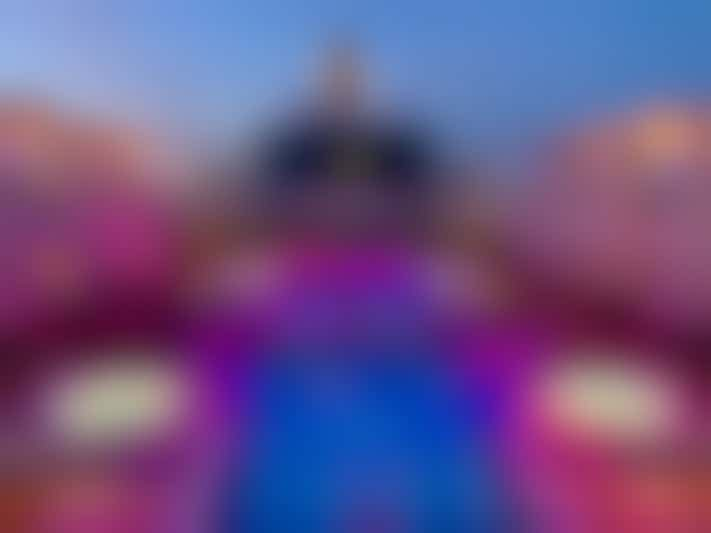 Celebrity Eclipse pool (Photo: Louise Goldsbury)