(2 p.m. EST) -- For many, a trip to Antarctica is a dream -- a chance to place a checkmark next to the seventh continent. And cruising is virtually the only way to get to there.
A growing number of cruise lines and tour companies are offering trips to the White Continent, so it's possible to experience it in a range of styles, from hard-hitting expedition to high-end luxury. We're just back from an Abercrombie & Kent Antarctica cruise. Here's what we discovered with the company famous for boutique, customized tours on land and at sea.
A&K prepares its passengers for the Antarctic.
Our cruise took place onboard Le Lyrial, a ship owned by Ponant, a longtime partner with A&K. Ponant's ships are small and comfortable, featuring marinas and Zodiacs that are used heavily in Antarctica. A&K charters Ponant's ships for a handful of Antarctic sailings each season. Our sailing also was scheduled to visit South Georgia and the Falkland Islands.
Ahead of our journey, we worked closely with our A&K coordinator, choosing to add a Buenos Aires extension. We received our neatly organized packet of paperwork about a month ahead of our sailing, and it was customized with all our details, including info on hotel stays, tours, airfare and transfers. It also included a comprehensive and immeasurably helpful packing list for the trip, which was different than anything we'd done previously.
A&K also asked all its passengers to fill out forms on sizing for the company-provide winter gear for everyone aboard. Parkas and waterproof backpacks were ours to keep, while waterproof and windproof pants and boots were provided for use onboard. This cut down tremendously on the gear we needed to pack. A&K also made equipment suggestions for shutterbugs and gave us a biographical rundown (and photos) of the naturalists who would be joining us on our journey, which meant we could match names to faces as soon as we boarded the ship.
The guides onboard are excellent.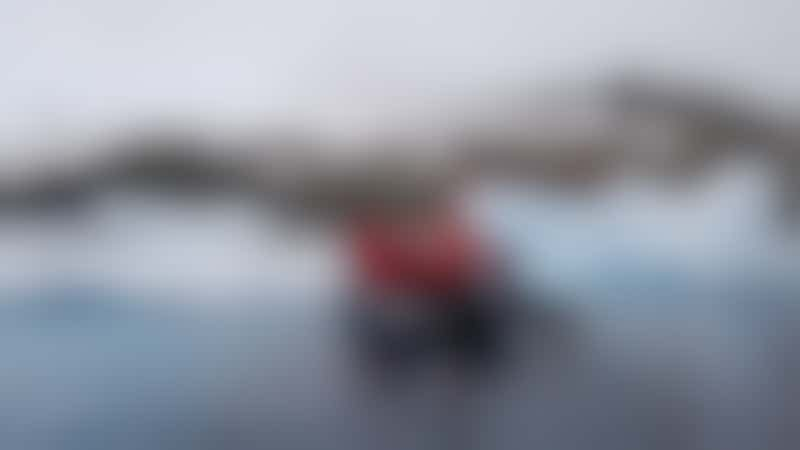 Zodiac excursion in Antarctica (Photo: Colleen McDaniel/Cruise Critic)
Every time we've done an expedition cruise, we've come away feeling like the guides make or break the journey. They're essential to the experience, providing educational talks, answering questions and pointing out wildlife and geography we otherwise might have missed. A&K does an incredible job of hiring experienced, smart guides. On Le Lyrial, many of the guides had worked together for years; they often referred to one another as family after having bonded during their multiple trips together.
The variety of guides was excellent, with experts in areas including ornithology, geology, marine mammals and history. A&K also offers a full-time photo coach and hosted a guest photo expert -- world-renowned photographer Rick Sammon. Both he and the full-time photo coach provided lively lectures on getting the best shots, as well as one-on-one time to passengers who wanted to take -- and edit -- better photos.
The naturalists routinely hosted sessions on the open decks to help people see and identify wildlife, including seabirds, whales, seals and penguins. These sessions were popular with passengers, who were eager to apply what they'd just learned in various lectures. Our only minor criticism over the sessions is many of the guides tended to stick together, rather than circulate among the passengers to proactively point out wildlife or geologic spots of interest. It became incumbent on the passengers to break into the group to ask questions, something that -- as we heard from several passengers -- felt uncomfortable. That said, when questions were asked, guides cheerfully answered.
You'll get to know your fellow passengers quickly.
Many of the passengers on our sailing are loyal to A&K: They have done land tours previously with the company and trusted that they'd get a great trip. Our fellow passengers were well-traveled. Several claim membership in the Century Club (having visited at least 100 countries), and more than half said they have been on safaris. A&K passengers are well off and expected (and received!) a high level of comfort and service. Dinner conversations were fascinating, ranging from recaps of the day and travel stories to pop culture and politics. And because you're sharing a unique experience, you bond quickly.
To make sure things run smoothly ashore (and to adhere to International Association of Antarctica Tour Operators rules), A&K splits up passengers into a "green" group and a "red" group. These groups alternate start times for shore and Zodiac tours, so you typically get to know the passengers in your group a little better than those in the other slot. It's a smooth way of handling nearly 200 people all eager to get out and explore.
The wildlife and beauty will blow your mind.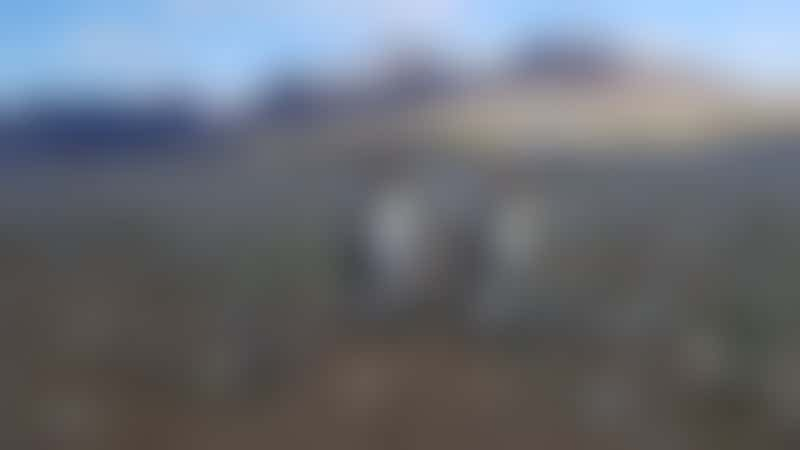 Penguin sighting in Antarctica on an Antarctica cruise hosted by Abercrombie & Kent (Photo: Colleen McDaniel)
We heard before we visited that Antarctica was like nothing we'd ever experienced. Boy, was that true. Seeing pictures of glaciers and icebergs and watching footage of seals, whales and penguins is one thing, but it doesn't prepare you for the sheer scale of the wildlife you can witness. It. Is. Massive.
Seeing centuries-old glaciers spilling off mountains is stunning. Watching (and hearing) those same glaciers calve gets your heart pumping. The blue of the icebergs is more vivid than you imagined, and the penguins are even cuter than you thought they would be.
On a Zodiac trip through colossal Elsehul cove, where seals and penguins lazed on rocks as mermaid-hair seaweed swirled in the waves crashing along the coast, passengers described it as feeling "Jurassic." Everywhere you turned, you saw something special, unique. There was a shared feeling of being absolutely privileged to be at that spot, in that moment. Of course, A&K upped the game, surprising passengers with a Champagne sundowner on the Zodiacs while in the magical cove.
It can be rough.
If you've been thinking of a cruise to Antarctica, you've probably been warned about the Drake Passage, infamous for its potential for high waves and rough seas. On our sailing, we were lucky enough that our Drake Passage was relatively mild. We felt blessed.
And then, we left South Georgia, heading toward the Falkland Islands. Whoa.
To call it rough is an understatement. For a period of about 24 hours, we were hit hard. We saw 50-foot swells that had our ship bobbing like a cork and winds reaching a peak of 11 on the Beaufort Scale (which goes up to 12). It was bad for a full day, and miserable for about 12 of those hours. Dishes fell off of shelves, meals in the dining room were canceled, elevators were shut down, passengers were tossed around in their cabins, and a grand piano jettisoned from its restraints, slid across the stage and landed in the front row of seats in the theater. Seasickness was rampant.
During this stint, as passengers were spending their times sleeping, we were acutely aware of the number of announcements made into cabins -- often three or more a day, and many even early in the morning. This was the case throughout the cruise, and passengers told us they disliked being awakened by them in the morning or between activities, when they were napping or relaxing.
Yet through it all, we felt safe, if not comfortable. Captain Patrick Marchesseau and his staff handled the seas with deft experience, barely batting an eye and offering up the occasional joke to put anxious passengers at ease.
Because of the storm, we had to skip the Falkland Islands, instead returning to Ushuaia (at the southern tip of Argentina and where the cruise also starts) about 12 hours early, giving us an opportunity to explore the tiny port city and work off some cabin fever. It's a shame our trip ended with four days at sea, most of which were wobbly to say the least. For some passengers, that was the lasting impression, rather than the wildlife encounters.
Learn from our mistakes.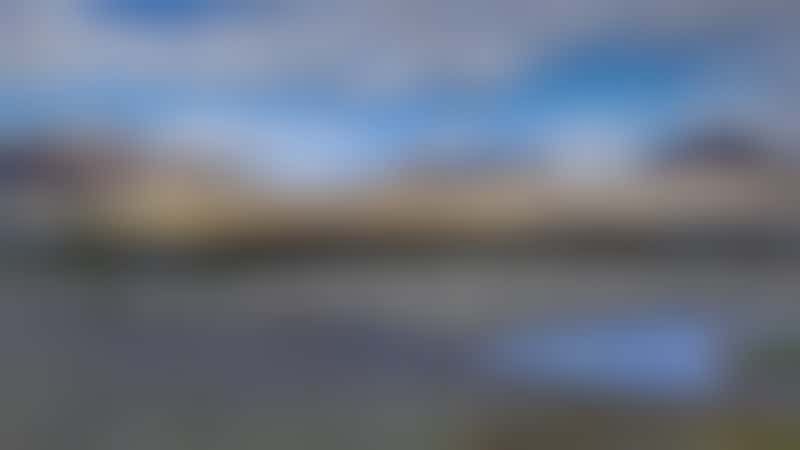 Penguin colony in Antarctica (Photo: Colleen McDaniel/Cruise Critic)
As much as we had tried to prepare for this journey, reading everything we could get our hands on and poring over our travel documents, we still made a few mistakes. For starters, we overpacked. Because we were spending a few extra days in Buenos Aires, we packed too many warm-weather clothes. We could have easily re-worn some items. Also, we were expecting evenings onboard to be more formal in dress, but the schedule -- especially on days where we were touring -- was hectic. There was barely time to shower, much less get gussied up. There was an implicit understanding among passengers that casual was just fine.
Exceptions included the night of the captain's welcome cocktail hour and the gala dinner night near the end. Men wore ties and jackets, and women went with blouses and dress slacks. Also, A&K offers complimentary laundry service for eight items per person, twice a cruise. This was a lifesaver, as we wanted to be able to re-wear our comfy items ashore. (Penguins are darn cute, but they also ... um ... smell, thanks to guano everywhere. That smell permeates your clothing, and you will want it washed.)
As much as we overpacked, we did miss out on bringing along one key item: binoculars. The documents suggested we pack some, but we elected not to, thinking A&K might have some onboard we could use. No such luck. So, while everyone was oohing and ahhing over the marine birds, we saw them as small spots on the horizon. Luckily, passengers were willing to share, which was kind. But we ordered a pair online before we left the ship. Next time, we won't miss a thing.