No Lack of Activities in Antarctica with Adventures by Disney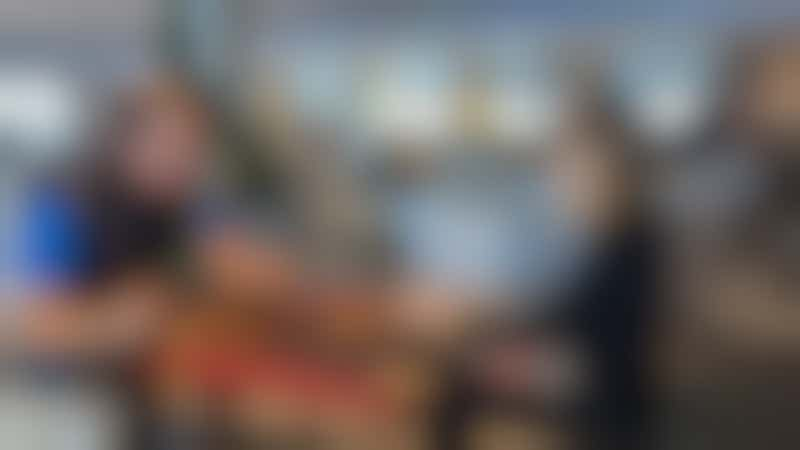 August learning French board game Quoridor with Adventure Guide Damien (Photo: Cynthia Drake)
Adventures by Disney programming provides a layer of fun on top of multiple daily excursions you can expect while you're on board an Antarctica trip. Some days that might mean crafting yarn penguins or playing Minute to Win It; other days, it's family trivia, Bingo, or movie marathons in pajamas. There are a few nights with dedicated dinners and activities just for Junior Adventurers (and a couple adults-only activities like cabaret performances or the Match Your Mate game show), but most activities are geared toward getting the family together as a whole.
If you've been on a river cruise such as the Danube or Rhine with Adventures by Disney, an Antarctica expedition cruise is a completely different experience. For safety reasons, and because they are experts on Antarctica, the expedition leader and team of naturalists plays the most critical role in working with guests and getting them to and from each landing, while the team of Adventure Guides plays more of a supporting role.
Guests must pack layered clothing for the Antarctic summer weather (which ranged from 30 degrees to 50 degrees Fahrenheit during our voyage -- with winds, rain and snow at intervals). Ponant provides a thick parka to each cruiser, which you can take home, and loans out rubber boots in your size. The whole experience feels much more like an adventurous expedition, but what Disney adds little touches throughout the voyage: Chapstick to tuck into your parka pocket; sunscreen available at the door; pre-stamped postcards to mail from the southernmost post office; and handwritten notes tailored to each guest written by the Adventure Guides.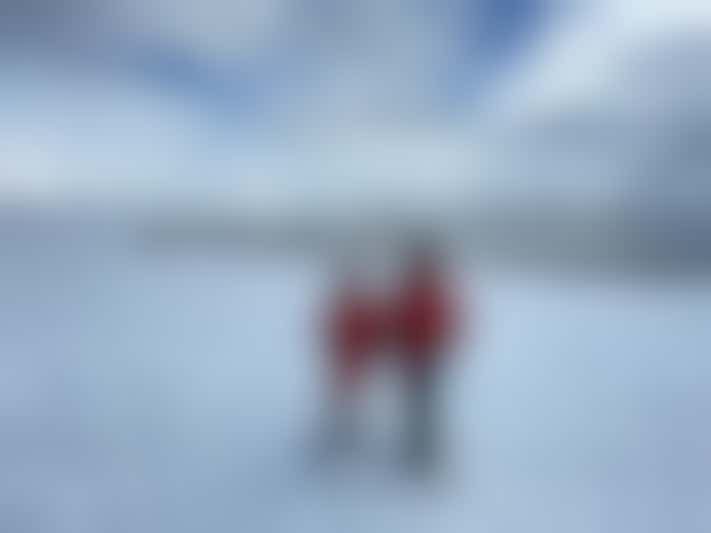 Cynthia Drake and August in Antarctica (Photo: Cynthia Drake)
Our guides each donned orange knit hats with two pom-poms representing Mickey ears, and they marveled at the animals we encountered along with us -- for a few of them, it was their first time experiencing Antarctica along with the guests.
Unlike a river cruise, where you are given a menu of excursion options from which to select, on an Antarctica expedition the plan remains fairly flexible, and completely depends on weather. The expedition team leader will brief all passengers each day on where the captain hopes to anchor the following day. If the wind and waves are calm, you might have the option to take a Zodiac motorized inflatable boat to a landing site and spend an hour or so hiking or taking photos. Other days when landings are more difficult, a Zodiac cruise may be offered. Still other days might mean remaining on the ship and waiting out the weather.
This is one of the advantages of having Adventure Guides along for the ride, as they can swiftly create backup plans for on-board fun on the days where weather prevents you from exploring on shore.