1. Restaurants showcase popular local flavours.
Sichuan Red: Specialising in Sichuan cuisine, which is known for its lashings of garlic, chilli and Sichuan pepper, this is Royal Caribbean's nod to authentic Chinese food. Located on the Royal Esplanade on Deck 4, the restaurant has an elegant feel with banquette and table-and-chair dining, under lotus-shaped light-fittings. It's a great place to share dishes, especially the huge Alaskan crab and the famous Kung Pao chicken, with your family or friends. While touted as hot and spicy, the delicious dishes won't faze Australians who are used to eating a variety of Asian cuisines. Pricing is a la carte.
Hot Pot: This speciality eatery behind the Windjammer Café on Deck 14 is unique to Royal Caribbean ships cruising in Asia. Hot Pot (which is also the name of a style of cooking, called Steamboat in some Chinese communities) is more casual spot for sharing food. Two diners, sitting opposite each other, share a bubbling pot of stock, into which they place raw ingredients such as meats, seafood and vegetables, and then cook it themselves. It's a fun and delicious way to spend a couple of hours.
**Teppanyaki: **Chefs at this Japanese restaurant cook meals on an iron cooktop, known as a teppan, while putting on a performance to boot. Also known as 'hibachi', this style of cooking sometimes takes place in Royal Caribbean's Izumi restaurant, but this is the line's first self-styled teppanyaki venue.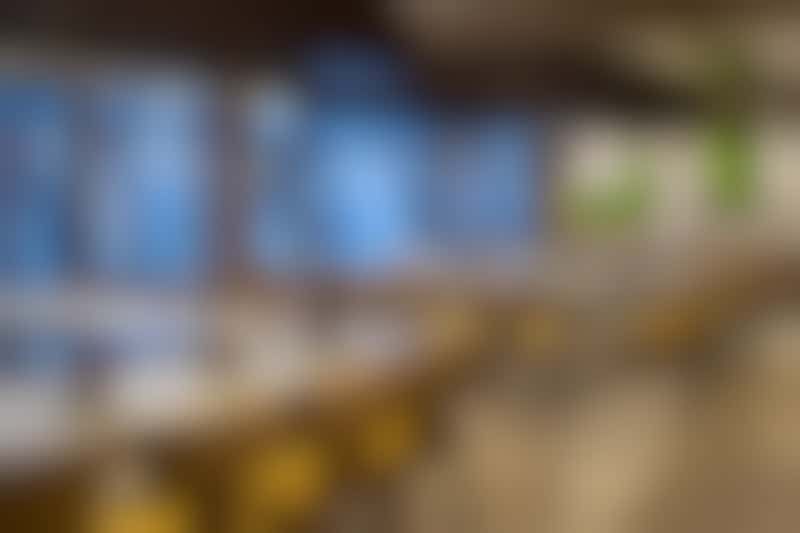 Spectrum of the Seas Teppanyaki
Noodle Bar: While there are noodles bars on other Quantum ships, this one is in the expanded Grand Windjammer Marketplace. It features fresh noodles and chef demonstrations.
Leaf and Bean: Head here for traditional Chinese teas, modern bubble teas and the unusual Cheese Tea (green or black tea, with or without milk, topped with a foamy layer of milk and cream cheese and sprinkled with salt).
Splashaway Cafe: This brightly-coloured casual eatery adjacent to the kids' pool area (Splashaway Bay) on Deck 14, serves breakfast and lunch.
Main Dining Room: Spectrum's MDR is one big restaurant spread over three levels, with seating for 1,844 people, rather than Ovation's four separate restaurants with different names. This is a beautiful space, with a stunning gold sculpture dangling between floors.