Sporting big red lips on the bow and red roses on the hull, A-Rosa Cruises' river ships certainly stand out from the crowd.
A-ROSA is German and has 12 river ships, seven of which are designated "international" -- which means announcements and literature in both German and English.
We jumped on a Danube cruise from the Austrian town of Engelhartszell, about 18 miles east of Passau, to the Hungarian capital of Budapest and back, to find out how a non-German speaking Brit would get on a German river cruise line.
Dining
Dining arrangements are always tricky at the start of a cruise, but at least on most river lines you know you will be sat with someone you can converse with.
Breakfast, lunch and dinner are self-service and you turn up and eat when you want during opening hours. It's free seating, which we like, but it would have helped on the first couple of evenings if the Maitre d' had suggested an area where the English speakers (there were about 40 of us) could sit together (with the proviso of course that we could always say no).
As it was we sat with a German couple the first night who did not want to talk (not even to each other!) despite our attempts at some basic conversation.
By day three we had identified most of the other British passengers (they were the ones at the bar before dinner) and met a young German couple who spoke good English and joined us most evenings for pre-dinner cocktails.
The Cuisine
Unsurprisingly the food is very Germanic -- a lot of pork, white (veal) sausages, potatoes, sauerkraut and dumplings. We actually liked it (well mostly -- we drew the line at rabbit and liver one lunchtime) but David, the cruise manager, told us that most of the British guests find it too German.
Our only comment was that there was too much choice. Half as much, with the same dishes either side of the servery, would have kept the food fresher and put an end to long queues.
Most evenings had a theme -- Bavarian, Portuguese, Mediterranean and Rivers of Delights, the latter heavy on fish.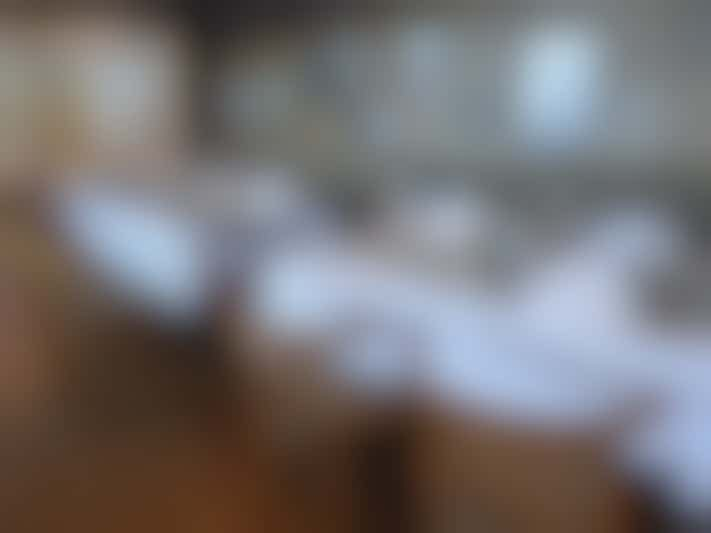 A-ROSA Donna Stubert
There were also two evenings when they offered waiter-service dinners in the Stuberl (pictured above), an area for up to 30 diners that was cordoned off from the restaurant for the occasion.
We passed on the five-course mushroom and veal combo (€42 per person for Premium package passengers, which includes anyone booking from the U.K.) and opted instead for the Hungarian menu, which was three courses of pork from woolly (like a sheep) Mangalica pigs.
We weren't keen on the jellied pork cheek (a bowl of jelly concealing very little meat) but tucked into the pork knuckle soup and duo of Mangalica pork followed by pancakes for dessert. The meal cost €39 per person.
The Service
We have nothing but praise for the crew. Most spoke both German and English and came across as very happy in their work. The bar staff especially seemed to appreciate the Brits' drinking habits (the Premium package includes all but the top-shelf drinks and we got the feeling many of our compatriots spent the week working their way through the cocktail list!).
The Entertainment
This is where we noticed the widest divergence between the cultures. The Germans liked noisy fairground-style entertainment - tombola games (buy a ticket, spin a wheel and win a prize from the shop) and a cocktail-shaking contest between the captain, hotel manager and cruise manager.
The British, on the other hand, were content listening to a more soothing classical guitarist.
The themed music evenings were more multi-national – pop through the decades, disco night, a music quiz – and no one seemed to enjoy the '60's Flower Power night. It quickly metamorphosed into another disco night.
The Excursions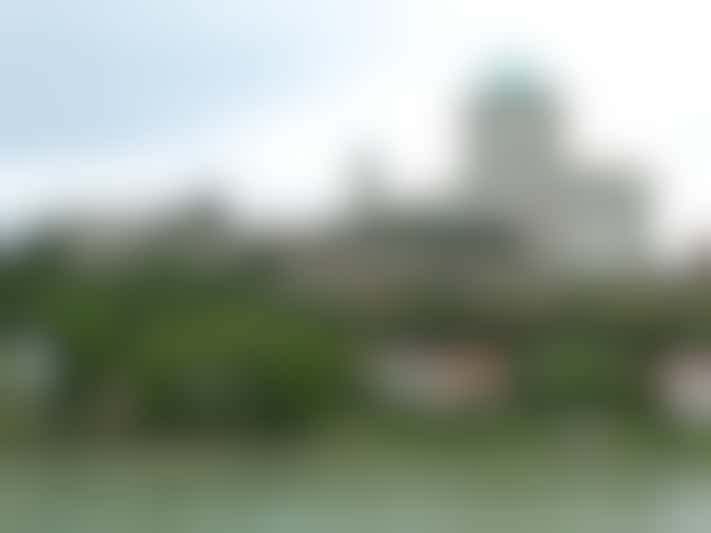 Basilica Esztergom
We were visiting Vienna, Budapest, Bratislava and Melk on mostly bus, walking or cycling tours, with prices averaging €39 per person.
The one tour we did, to a spectacular basilica in Esztergom (pictured above), Hungary, was very good, with a knowledgeable English-speaking guide. Feedback from Britons who took several tours was positive, with top marks for a Mozart and Strauss concert in Vienna and walking tour in Bratislava.
Final Thoughts
A-ROSA make a big effort to ensure that non-Germans feel welcomed onboard their "international" ships. Of course, you'll be sailing with predominantly German speakers, but that's not a "problem" as such if you or they can at least exchange a few words in each others languages.
We felt a few tweaks here and there, especially in terms of the dining and cuisine, would not go amiss but overall A-Rosa's relaxed style works well for the British as long as they are aware they will be cruising with a German company and life on board is very casual.