(5:10 p.m. EDT) -- If you're a serious fan of a band or musician, you'd no doubt jump at the chance to catch that act live in an uber-intimate setting, right? Especially if there isn't a bad seat in the house -- and if you had a chance to interact with members of the entourage, including family and long-time producers? Plus, the opportunity to get your pic snapped with your idol? You'd be there.
Enter the Jon Bon Jovi Cruise, an energetic voyage that saw more than 2,000 passengers gather to watch two Jon Bon Jovi concerts, party with new friends and sing along till they lost their voices. The sailing was the first of two Runaway To Paradise Jon Bon Jovi cruises offered by longtime theme cruise operator and Norwegian Cruise Line partner, Sixthman. (The second will sail to the Mediterranean in August 2019. Read on for more info.)
Cruise Critic joined the four-day sailing from Miami onboard Norwegian Jade for a chance to relive our headbanging days. We ended up with a boatload of memories and a whole new respect for the man who made Tommy and Gina household names more than 30 years ago.
Here's what you can expect on a cruise with Jon Bon Jovi.
1. Jon Bon Jovi has superfans.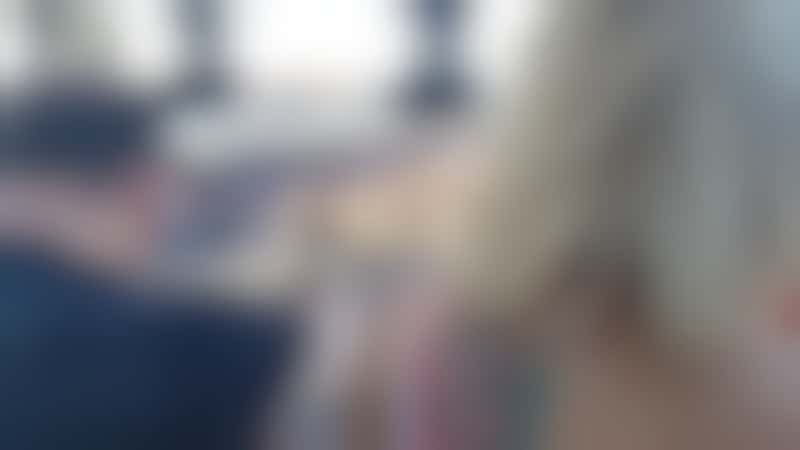 Fan on the Bon Jovi cruise (Photo: Colleen McDaniel/Cruise Critic)
We first saw Bon Jovi perform in 1993 on the Keep The Faith tour. That's also the last time we saw the band perform. In between, Bon Jovi has put out some 10 albums and earned a whole new generation of fans. Going in, we expected to hear the mega-hits of the '80s and early '90s but quickly discovered fans had a real affinity for more recent tunes from later albums. And they knew all the words. Every. Single. One. Our deep-cut knowledge of "7800 Fahrenheit" couldn't hold a candle to the exuberance Jon Bon Jovi's superfans had of "This House is Not For Sale" and "Bounce."
We met a woman onboard, sporting a Bon Jovi shoulder tattoo, who said the final concert on Jade would be her 100th Bon Jovi show. And she wasn't alone. When we asked other fans how many shows they'd seen, most just shrugged and said, "millions" or "a lot." We didn't feel out of place being more moderate fans -- it was a totally welcoming environment, with lots of high-fives and big smiles.
Likely not a surprise, but most fans were women. In fact, 73 percent of those booked were female. While Sixthman says most of its sailings are evenly split between men and women, they programmed around the demographic, cutting down slightly on organized activities so passengers had time to visit the spa and grab a sit-down dinner with friends.
2. Partying was plentiful.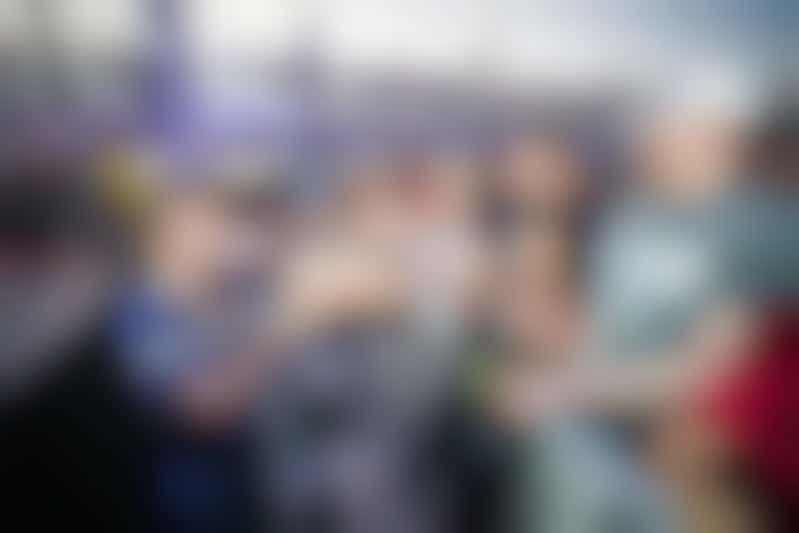 Fans partying on the Bon Jovi cruise (Photo: Will Byington)
We knew we were in for something different the first night, when, watching Collective Soul perform on the lido deck, we spotted a long-haired tattooed fan playing along on his air guitar from the hot tub. Wearing black boxer briefs in lieu of swim trunks, the dude drew plenty of attention -- and fist bumps.
Hampton Water Wine, the rose brand created by Jon Bon Jovi and his son, Jesse Bongiovi, was flowing like water, with tastings held each day and small samples given out during shows. It might be a sophisticated 180 from our days listening to Bon Jovi and drinking Mad Dog, but the party atmosphere was the same, with everyone in attendance devoted to having a great time.
Sixthman cleverly created songlists that filled the halls with the music of Bon Jovi and its contemporaries, and people sang along as they walked from place to place. And no one went to bed early, with people staying up till the wee hours to catch the last band play or hang out at the silent disco experience, Shut Up & Dance. Conversely, the ship got moving pretty late, with breakfast served until nearly noon and do-not-disturb signs being posted even later. We had lunch with one couple who confessed, "We haven't been sober in three days."
3. We saw some incredible supporting acts.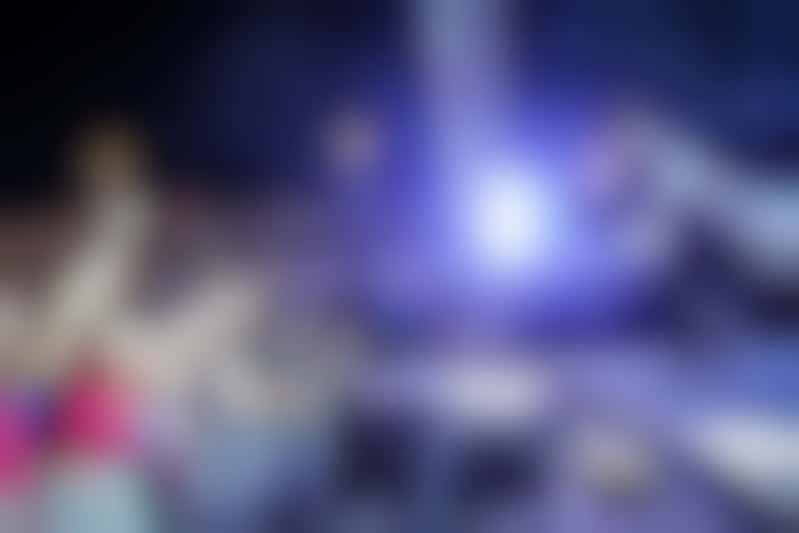 Supporting act on the Bon Jovi cruise (Photo: Will Byington)
In putting together a full slate of music, Sixthman looks to book the big act (or acts), then builds around them with some bigger-name bands and smaller up-and-comers, who would appeal to fans of that genre. On the Jon Bon Jovi Cruise, the big names were Collective Soul and Tonic, along with Jon Bon Jovi's band, the Kings of Suburbia. We also were treated to Bon Jovi tribute band Slippery When Wet and Tempt, a baby-faced band that blew us away with their old-school rock sound. (Tempt's cover of Def Leppard's "Women" is a joy!)
Collective Soul and Tonic performed incredible sets three nights, in various locations around the ship including the Lido Deck and the main theater. The Kings of Suburbia were sensational, headlining their own show without Bon Jovi and covering tunes from Charlie Daniels Band to Stevie Wonder. (They also made the dreams of 10 passengers come true, serving as the "house band" for live karaoke as fans belted out Bon Jovi hits.)
Even the bands with less name recognition, including Wayland, Matt Brown and Betsie Gold, developed their own followings, playing to packed houses on secondary stages each night. Artists are supportive of one another, and we'd see members of one band checking out the set of another most nights. Sixthman likened the collegial environment to summer camp for the bands.
4. The sessions were excellent.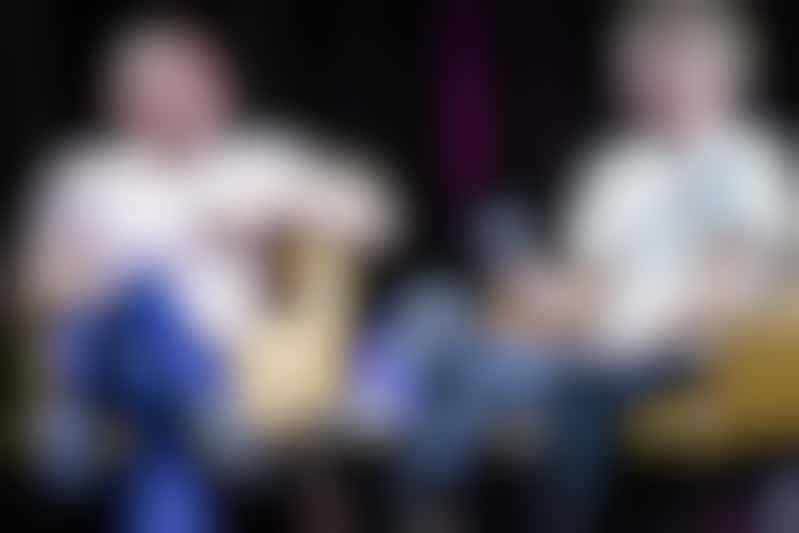 Jon Bon Jovi's brother Matt Bongiovi and long-time producer Obie O'Brien during a Q&A onboard (Photo: Will Byington)
In between all the music, you could find some lectures tucked into the schedule. These sessions were a fascinating look at Jon Bon Jovi and his life. The first one was a Q&A with Jon Bon Jovi's brother Matt Bongiovi and long-time producer Obie O'Brien. The two shared stories about Jon Bon Jovi's serious work ethic and playful side, talked about fan encounters and their unique responsibilities behind the scenes with Bon Jovi, one of the biggest bands in the world.
Band photographer David Bergman led a second session, walking fans through his famous photos and telling the stories behind the snaps.
After two sessions, we felt like we had a better understanding of Jon Bon Jovi, an enormously private individual who loves his fans and who influences every part of his brand.
5. Sixthman has it nailed.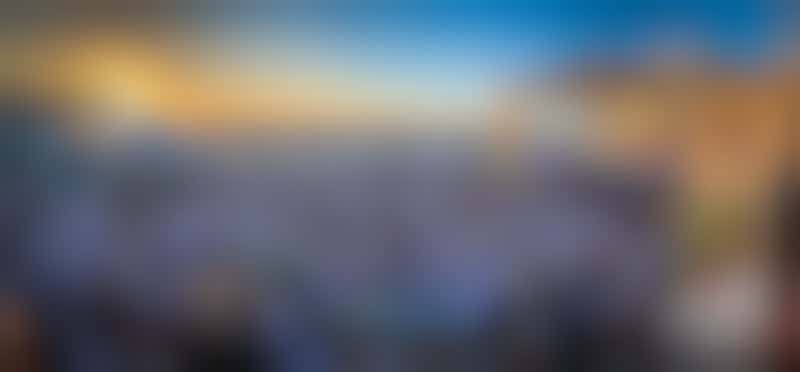 Fans on the Jon Bon Jovi cruise (Photo: Will Byington)
Behind it all is Sixthman, a music event production company acquired by Norwegian Cruise Line in 2012. Quietly, they make sure no detail is overlooked, from branded cocktail napkins and souvenir cups, to perfect scheduling (every show starts on time!) and fun activities like rock and roll trivia. These people are masters at putting on festivals at sea, in part because they do it so much. Among cruises still coming this year and early next are a blues cruise, a cruise featuring Train and a huge supporting lineup, and the ninth annual Kiss Kruise. (Unlike the Jon Bon Jovi cruise, the Kiss Kruise draws mostly men.)
6. But wait -- there's more!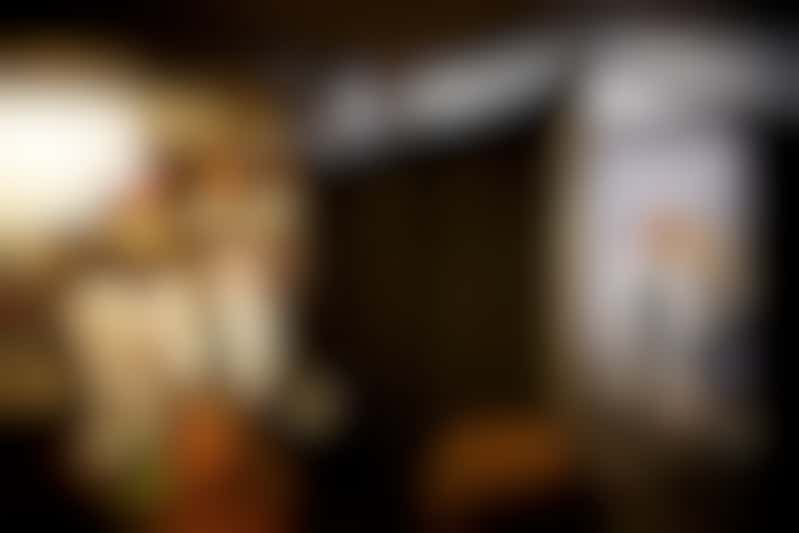 Meet and Greet on the Bon Jovi cruise (Photo: David Bergman)
Yes, you missed an epic cruise, but Sixthman has another Jon Bon Jovi sailing on the schedule. Runaway to Paradise (part 2) sails the Mediterranean on Norwegian Pearl from August 26 to 30, 2019. It departs from Barcelona and finishes in Palma, Majorca.
The killer lineup features Grace Potter and Johnny Rzeznik of the Goo Goo Dolls, with return engagements from Slippery When Wet and Betsie Gold. Sixthman is offering Gold and Silver packages, with Gold purchasers getting perks like a photo op with Jon Bon Jovi as well as access to lottery experiences onboard and early entry to the ship's pop-up merchandise store. (This was a hotspot on our sailing, and fans went home with armloads of branded gear.)