(10:03 a.m. EDT) -- The American Queen Steamboat Company (AQSC) acquisition of Victory Cruise Lines in early 2019 marked a new moment in Great Lakes cruising.
When AQSC's reputation for quality, value and cruise product met the ports and potential in the Great Lakes, it seemed like a perfect match. In mid-May 2019, Victory Cruise Lines -- now part of the AQSC family -- began offering Great Lakes itineraries between Chicago and Toronto.
We joined the second sailing of Victory I for a look at the ship and to hear firsthand from John Waggoner, president and CEO of AQSC, what's changed and what's to come. Our verdict: we're impressed, but we can't wait to experience the next phase of Victory Cruise Lines when Waggoner's completed vision is fully in place.
What's Changed
Cruisers who've been on Victory I in the past will notice some changes immediately. Among the most obvious are new carpeting and wall coverings throughout the interior, but there have been changes and updates throughout the ship.
Staterooms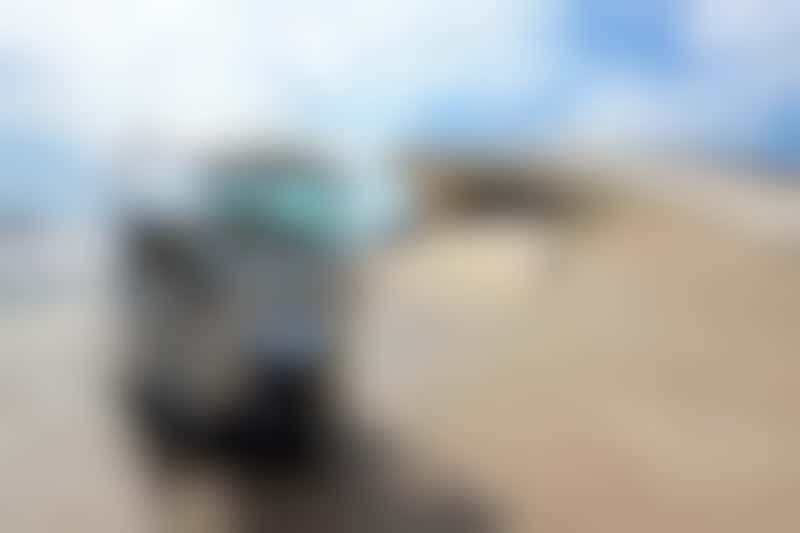 The Stateroom on Victory I (Photo: Jason Frye/Cruise Critic)
As with public areas, stateroom carpets and wall covering were updated for comfort, cleanliness and consistency throughout the ship and across the AQSC fleet. Perhaps the most significant change in staterooms is the bed. According to Waggoner, even though Victory Cruise Lines had upgraded their mattresses recently, they weren't "the luxury mattresses and bedding our cruisers love," so new plush mattresses and 600-thread count linens were ordered and installed.
The new mattresses are indeed comfortable, but they're significantly taller than the previous mattresses, which makes getting into or out of bed a semi-athletic event. As one passenger put it, "I practice with my high jump when it's time for bed."
While that's a bit tongue-in-cheek, the waist-high beds present a challenge that passengers met with a variety of methods ranging from using luggage as a step to getting their traveling companion to give them a boost up to joking that they literally climb into bed. The Victory I crew responded by supplying step stools to passengers who requested it, but that's only a temporary fix.
Waggoner said they're working on cutting down the bedframes to lower them by 3 inches, which would put the mattress tops at a comfortable height while keeping the space under the bed large enough to store passenger luggage. This work will start soon and be completed quickly, eliminating the need for stools -- but unfortunately cutting out a humorous bonding experience among passengers.
The Grill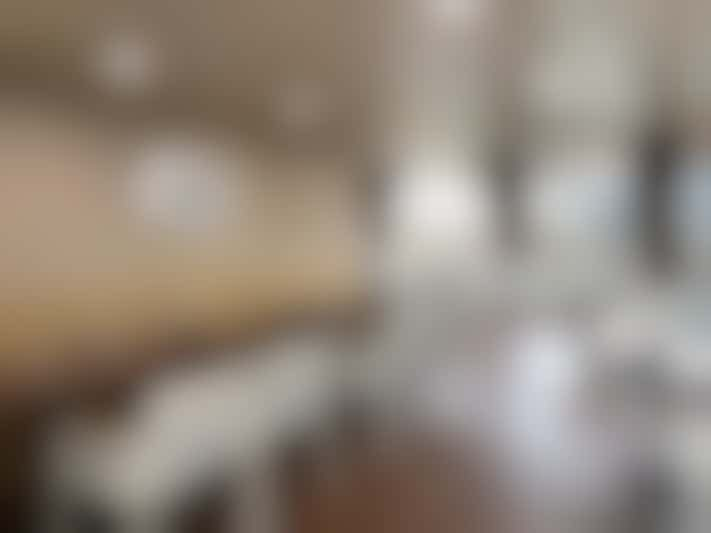 The Grill on Victory I (Photo: Jason Frye/Cruise Critic)
Aft on Deck 4, AQSC has redesigned The Grill to make the ship's only buffet dining venue more user friendly and versatile. In Victory I's prior incarnation, this area was open to the elements, which limited its use when temperatures were too cool or the weather too foul.
AQSC enclosed the space with large windows, making it weather-tight when necessary and allowing the windows to be opened and the breeze to flow when possible. Add to that the reconfigured buffet line (The Grill serves the main dining room menu buffet-style) and the new furniture, flooring and fixtures, and you have a space that's versatile and modern, while maintaining a look and feel closely tied to the rest of the ship.
"I don't know if I'm the typical cruiser, but I like a quick breakfast and a light lunch, then a real sit-down dinner, so we made this into a space where it's quick and easy to grab a bite," Waggoner said.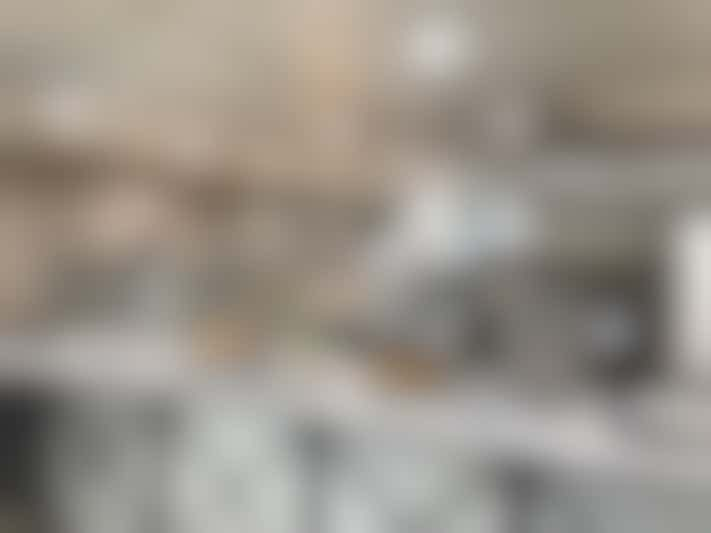 The Buffet at The Grill (Photo: Jason Frye/Cruise Critic)
During this renovation, the Victory I did lose a few tables, so it's a bit smaller. That lost space is made up for with a small area Waggoner says may become a miniature galley and warming kitchen, which would let the space become a specialty dining venue once or twice per cruise.
In conversation, he tossed out several ideas including a steak and lobster night, a separate menu or even an invitation-only dining experience. Each would require additional equipment, but he said these changes wouldn't require major work and that would add to the cruise experience, though these plans are for the 2020 or 2021 sailing seasons.
That's Entertainment
Entertainment is a priority across AQSC's fleet, but aboard Victory I it takes a different form. There's no grand theater and no five- or seven-piece band, dancers and light show. Instead, there's a humble stage with room for a three- or four-piece band, a dance floor, and little else.
The shows are more intimate and less produced, as Waggoner put it, "this is a 'Hey we're going to play some great dance music for you' experience." And as the band -- in only their second week together -- practiced and played, they eased into a groove and found a stage presence and performance style that was much stronger at the end of the cruise than the beginning.
Each night, the dance floor was more crowded, and the audience settled into a comfortable rhythm, singing along, clapping and getting into the groove. Expect this to improve with each sailing as the band expands their repertoire and gets more stage hours under their belts.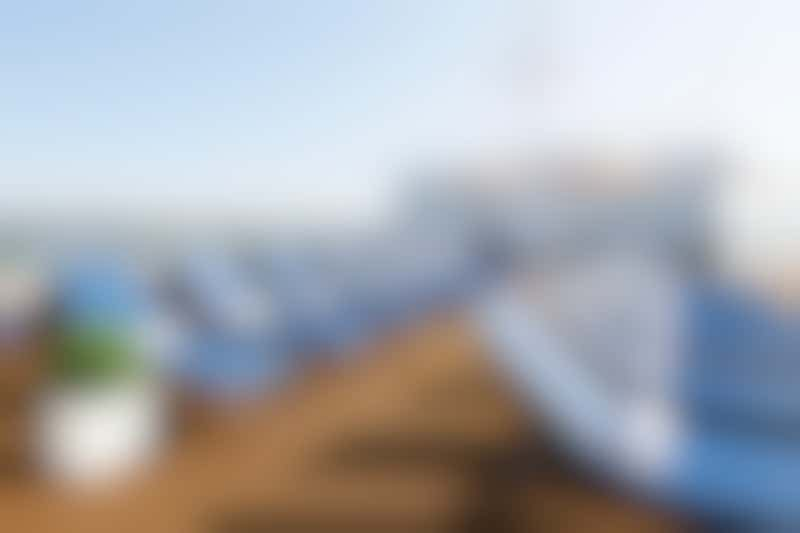 Victory I Deck (Photo: Victory Cruise Lines)
Coming Soon
Welcome Videos
The welcome videos from Waggoner and key crew that so many AQSC passengers enjoy are missing from the Victory I, but only for a little while. Waggoner said the videos welcoming passengers aboard, introducing the captain and others, and covering onboard procedures are in the works and will be available before the end of the season.
Homey Touches
On the way are new carpeting for the top deck and outdoor spaces, updated furniture, higher quality paints and surface coatings, and art on the walls. While some of these elements, like the paints and surface coatings, won't seem to have much of an impact on passengers, the increased durability means crew will have more time for other tasks and spend less time in routine maintenance.
Other elements, like the carpeting and art, will give Victory I a more polished, on-brand feel. Waggoner said they've commissioned art depicting historic Great Lakes vessels and scenes, and as art comes in and the finishing touches are complete, passengers will see paintings and prints hanging throughout the ship.
Incremental Changes
"We're tweaking little things," said Waggoner. "Every manager in every department is working to fine tune the experience for our passengers." This means the little things -- from a loose drawer pull to a wobbly chair to improved efficiency in the dining rooms -- are getting the attention they need in order to deliver AQSC-level service.
Navy Pier
For the first four or five sailings of the season, Victory I docks in Calumet, just outside of Chicago, but the freight port isn't exactly an inviting location for pleasure cruisers. Don't worry: Waggoner said by late June 2019 (if not before), Victory I will have a spot in the heart of Chicago at Navy Pier, making transfers to and from the ship easier, safer and more aesthetically appealing.
New Lighting
Throughout the ship, new lights have been or are being installed. Soon, every fluorescent bulb will be gone, replaced with LED lights. The light from these is bright and crisp, the electrical load low, and they give off no heat -- all of which adds to the comfort of passengers and crew, and reduces the environmental footprint of Victory I.
The AQSC Brand Standard
Once the acquisition of Victory Cruise Lines was complete, AQSC kept key staff in place, and the crew has been learning the ways of AQSC. The touches in service show, but as with any transition in ownership, the crew needs to learn and adjust to new brand standards and expectations.
On our sailing, a repeat passenger asked Waggoner why there were no passed hors d'oeuvres at cocktail hour as on American Queen ships. The answer: a simple oversight, a small element lost in the many moving parts of transitioning the new company. The next night, servers circulated the Compass Lounge with a bit of pre-dinner nosh.
Historical Downtown Area of Charleston, South Carolina (Photo: f11photo/Shutterstock)
2020 and Beyond
An Altered Great Lakes Itinerary
"We're studying the itinerary, looking at the logistics and value of making this a 7-night cruise rather than a 9-night cruise," said Waggoner. This comes in response to comments from passengers and travel habits of American cruisers, and Waggoner believes it would make sailing with Victory more affordable and more desirable.
New Itineraries
AQSC has plans for the offseason. Because the Great Lakes has a short season, Waggoner said Victory I will move to the southern coast of the U.S. for the offseason, with an itinerary that includes ports like Charleston, Jacksonville and Grand Bahama. Victory II will steam to Mexico with a Cancun-to-Cancun itinerary that includes access to hard-to-reach Mayan ruins as well as ports that ships with deeper drafts can't visit.
Learn about AQSC's plans for Central America and Alaska, in another recent interview with Waggoner.
What's Missing
Riverlorians
Riverlorians -- AQSC's combined experts, lecturers, historians, and gift-for-gab entertainers that appear on each of their river ships -- are sadly and noticeably missing. Waggoner and his team are working on creating a "Lakelorian" (a name thrown about half in jest) position that mirrors the Riverlorians, but as he put it, "it takes time to find the right people and figure out just what that position looks like."
In the meantime, look for a piecemeal solution that includes the occasional guest lecturer and expanded port talks as the onboard shore excursion expert becomes more familiar with each port.
Snacks
As more passengers board Victory I, and as Waggoner and his team join sailings and fine tune the experience, minor issues will come to light through direct comments and the end-of-cruise comment cards. AQSC fans, however, will notice one thing missing: Snacks.
The snack station where there are self-serve cookies, popcorn and ice cream ubiquitous on AQSC ships is missing. On our cruise and for the immediate future, it's cookies and coffee or tea -- no popcorn, no ice cream. Waggoner acknowledged the missing snacks and said he has people working on a solution, but space is limited.
As it stands, Victory I's Compass Lounge is packed with tables, and there is little wall space available for the addition of popcorn and ice cream machines. Still, given the popularity of the snack area and the gleam in Waggoner's eyes when discussing the matter, expect a solution sooner rather than later.
---