Laugh and the world laughs with you, especially if you're on a P&O Cruises Comedy Cruise. We have just got back from three nights onboard the line's newest ship, Pacific Encounter, with the added bonus of being able to try out Brisbane's new cruise terminal at Pinkenba.
Earlier sailings on a new ship can be fraught with problems so we were prepared for some things not to go to plan. However, Pacific Encounter impressed from the moment we got onboard. From the enthusiastic crew to the spacious public areas and contemporary décor of the ship which previously sailed as Star Princess, we were hard pressed to find much we didn't like.
Apart from the issues with the water supply on our sailing -- more on that later.
Just like a regular cruise, there were Broadway-style production shows and bars featuring live musical entertainment, plus extra comedy performances throughout the day (and night). Think of it as a cruise ship buffet featuring comedy rather than food. Not everything is going to be to your taste but there is always going to be plenty to tempt you on the daily program.
Pacific Encounter -- Hits
With no ports to distract us, we had plenty of time to check out Pacific Encounter – and we liked what we saw.
Pacific Encounter's Byron Beach Club Delivered on the Hype -- And the Extra Cost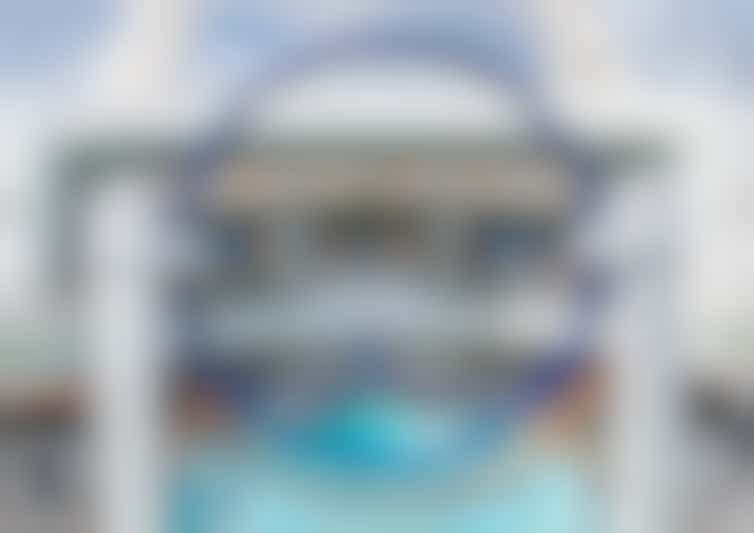 Byron Beach Club pool (Photo credit: Tiana Templeman)
Making its debut on Pacific Encounter, P&O Cruises' new Byron Beach Club delivered on the hype and its additional cost. Benefits include access to an exclusive Byron Beach Club Retreat pool deck, priority tender tickets, turndown snacks and a bottomless fruit basket, and two pairs of branded Byron Beach Club flip flops that you get to take home. Sadly, the stylish Byron Beach Club robes in your room have to stay there when you leave.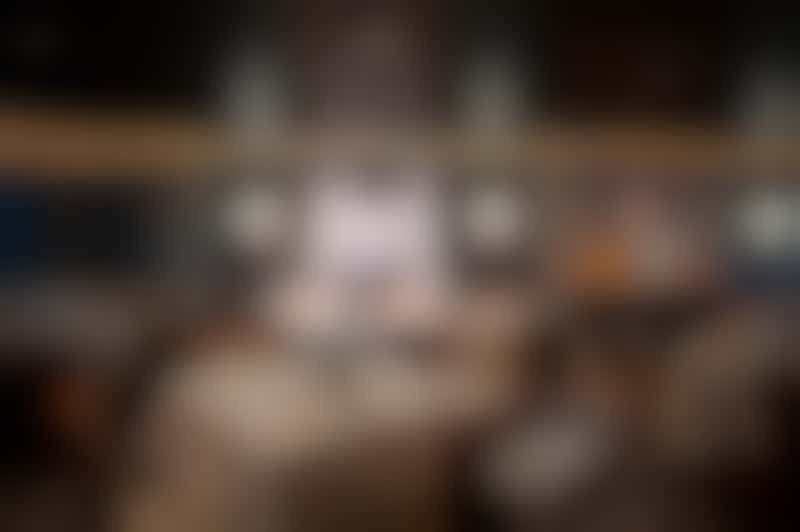 Angelo's onboard Pacific Encounter (Photo credit: Tiana Templeman)
However, despite all these great goodies, our favourite inclusion turned out to be the daily private breakfast in Angelo's. This serene experience felt very exclusive with a calm atmosphere and dishes not available anywhere else on the ship. Think flourless lemon muffin topped with smashed honeycomb, Japanese omelette, or a loaded baked sweet potato. Definitely worth getting up for.
Pacific Encounter Has Attractive And Welcoming Public Spaces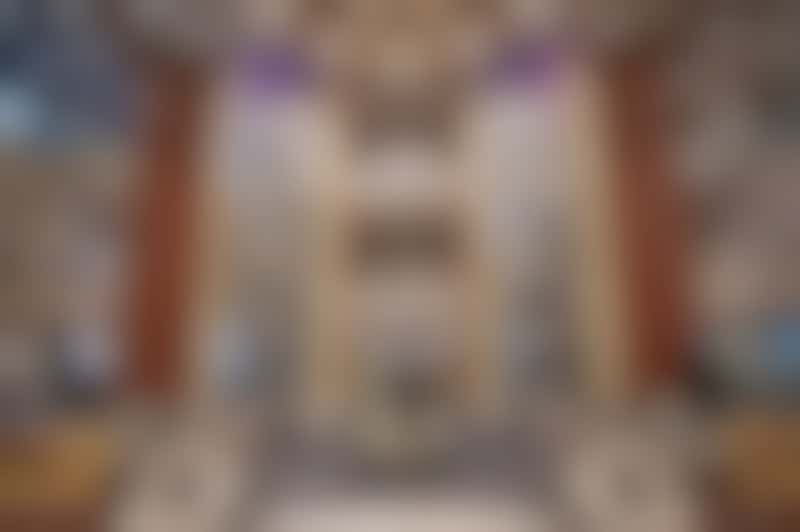 Lobby on Pacific Encounter (Photo credit: Tiana Templeman)
We had a cabin with a balcony but found ourselves drawn to the many lounges and seating areas throughout the ship. Not because our cabin wasn't any good -- far from it -- but because the public areas were so appealing, especially for guests who love to read, get together and chat, or play cards and boardgames (something we saw a lot on our cruise). If you're on a tight budget, it would be no hardship to book an inside cabin and spend most of your time in these spaces.
Pacific Encounter's Blanc de Blanc Show Delivered on the Humour -- And The Spice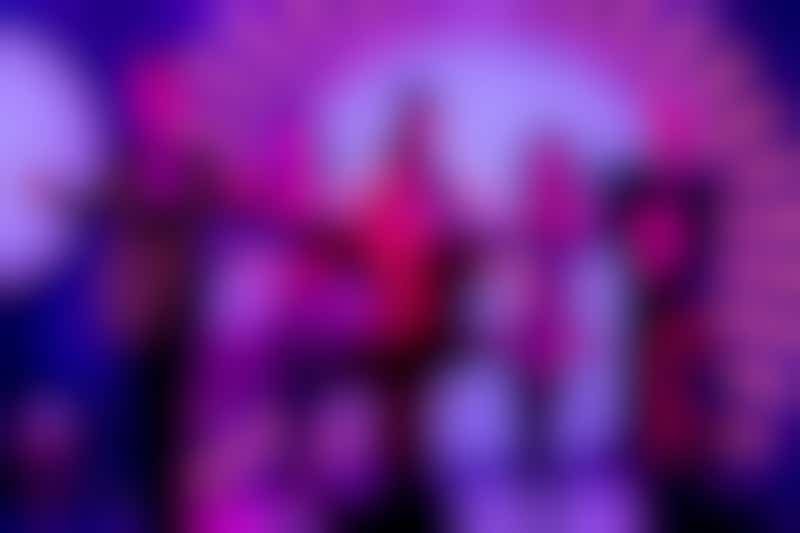 Blanc de Blanc show on Pacific Encounter (Photo by James Morgan)
After attending the premiere of the original Blanc de Blanc show at Brisbane Festival years ago, we weren't sure how we'd feel about Pacific Encounter's version. Would the pared back show be a disappointment?  Not at all!  With more humour and saucy bits (that were perhaps a little less "spicy"), Blanc de Blanc was a major hit on our sailing and sold out quickly.
While the standard $20 ticket price is well worth it, the $120 VIP tickets which include entry for two, front row cocktail seating, and a bottle of Ruinart Blanc de Blanc Champagne to enjoy during the show are a steal. The Champagne alone costs more than this at your local bottle shop -- and you're much safer than you might think in the front row when it comes to audience participation.
Pacific Encounter Has Plenty of Pools For All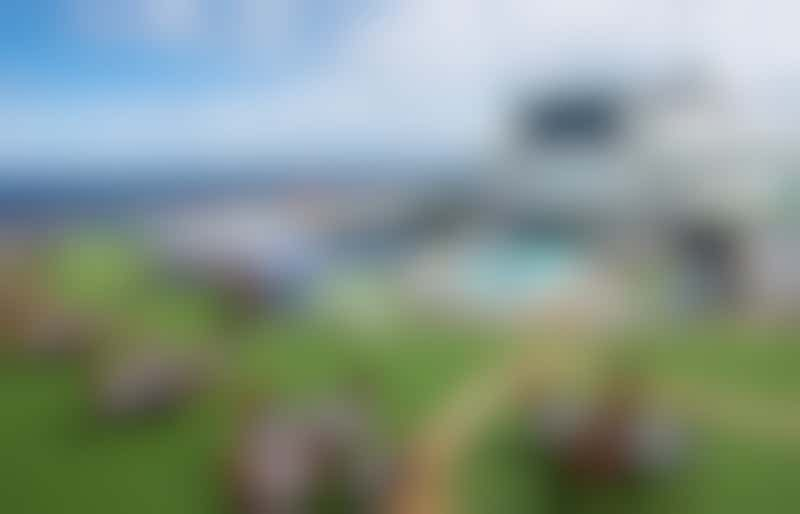 Main pool deck on P&O Cruises Australia Pacific Encounter (Photo credit Tiana Templeman)
Deck 14 has a family pool (a welcome addition for this family friendly line), a large main pool, and an adult's only pool at the rear of the ship. Plus, there's another separate pool for Byron Beach Club guests. It's an ideal set up for a ship based in Queensland, a state that's famous for fun in the sun.
Pacific Encounter Has Speciality Dining to Suit Every Budget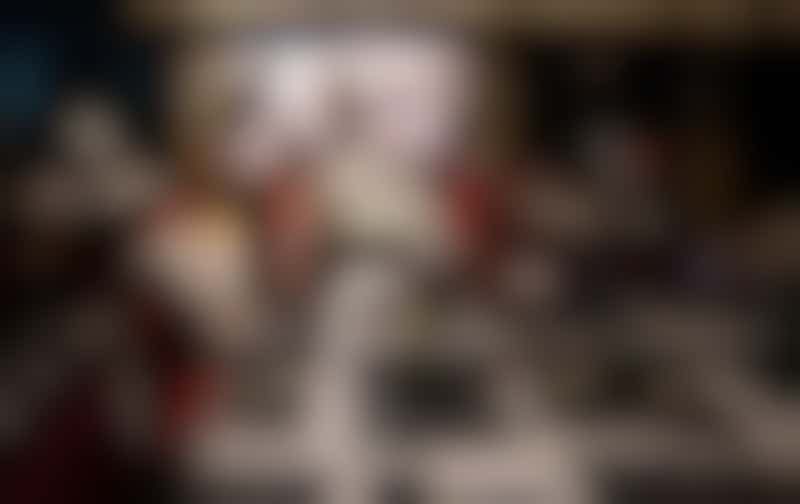 Dragon Lady Restaurant onboard P&O Cruises Australia Pacific Encounter (Picture by: Tiana Templeman)
Whether you can afford to splurge on multiple dishes from the a la carte menu at Luke's Bar & Grill or would prefer to stick to the free specialty restaurants like Dragon Lady and Angelo's, it's easy and affordable to have a memorable -- and delicious -- night out that feels like a special occasion.
Specialty restaurants should be booked ASAP when you get onboard, either via the P&O Cruises' app or in person at the restaurant reservations desks at Dragon Lady, so you don't miss out.
Pacific Encounter – Misses
Water Availability and Temperature Was Inconsistent
Perhaps it was only a problem on our sailing, but we experienced multiple issues with the water supply onboard. From no water in our cabin one morning to barely lukewarm water in the shower on our first day, it was very hit and miss.
Add either a boiling hot or freezing cold shower in the spa -- there was no middle ground -- and by the end of the cruise we felt a bit like Goldilocks on her eternal quest for that "just right" temperature. Hopefully, this will be sorted out for future cruises.
Luke's Burger Bar
We were looking forward to trying this casual dining venue on the pool deck but found it difficult to justify the $8 price tag for our "The Big Cheese" Beef Burger with a skinny beef pattie that lacked flavour. Add $4 for French fries that looked a lot like the ones we had got for free at The Pantry the day before and we weren't impressed. On the upside, the lunch offerings in The Pantry and the main dining room were excellent. Save your money and go to one of these venues instead.
No Waterslides or P&O Edge Adventure Park (yet)
Not so much a miss, but more how much we missed them, but the new Twin Racer slides and P&O Edge Adventure Park are not being added to Pacific Encounter until March 2023. Families will likely miss them too -- especially during the ship's popular school holiday summer season.
Final Thoughts
We wouldn't hesitate to do one of these cruise-to-nowhere sailings with a generous dash of humour again.
Or to set sail on Pacific Encounter again, especially if it was a tropical itinerary so we could make the most of the multiple pools onboard and the new Byron Beach Club.