Scenic Eclipse II Doesn't Feel Like An Expedition Ship
The look and feel of Scenic Eclipse II takes some getting used to when you're accustomed to science labs, citizen science projects and photographic displays of polar explorers. There's none of that. The ship looks for all the world like a superyacht, gracefully curved, with a big balcony for every suite. The color scheme is black, taupe, cream, stone, silver, and gray, with careful attention to detail added by interior designer Karen Moroney, wife of owner Glen Moroney.
Jauntily patterned chairs in the Yacht Club buffet add pops of color, while big banks of mauve bougainvillea (artificial) in the high-ceilinged Scenic Lounge break up the rather dark palette. There's bright, abstract art in the suites but no pictures of animals or explorers that you might find on other expedition ships. All the Zodiacs are hidden away below deck.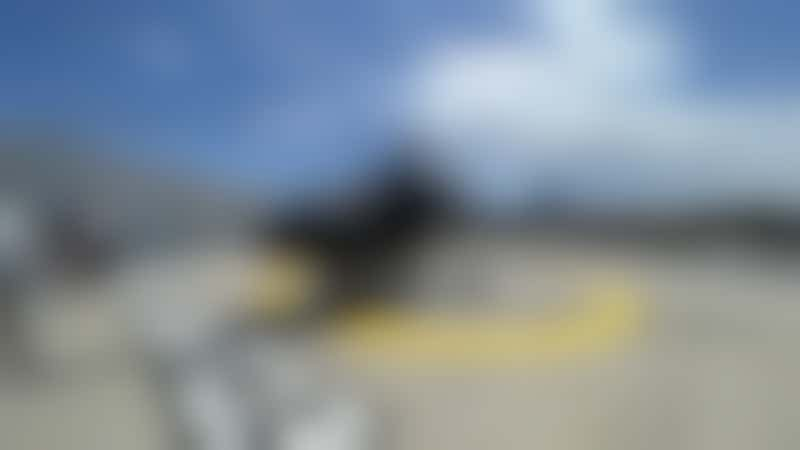 Helicopter on the helipad of Scenic Eclipse II (Photo/Sue Bryant)
This is deliberate; the Moroneys know their customers and firmly believe that you can have it all in expedition cruising – all-inclusive, unfettered luxury with butlers and lavish suites, as well as serious expedition activities. Indeed, when the ship heads to Australia's wild Kimberley coast after its Antarctic debut, activities will include helicopter rides over remote landscapes, landings at ancient Aboriginal sites (with approval, of course), heli-hiking, heli-barramundi fishing and BBQ set-ups on remote islands.
Scenic Eclipse II Is A Little Different From Scenic Eclipse
Scenic regulars will notice a few changes from the company's original yacht. The layout is almost identical but there are subtle differences in the décor. The biggest change is the addition of a plunge pool on deck 10, where on the sister ship, there are two hot tubs. This still can't be called a swimming pool, but it's nice for wallowing in and the temperature can be controlled according to where the ship is sailing.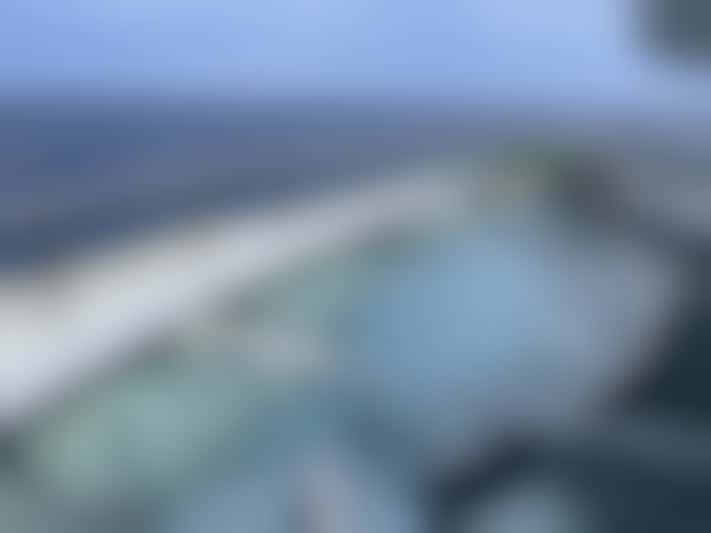 Plunge pool on Scenic Eclipse II (Photo/Sue Bryant)
Opposite the pool is the Sky Bar, a beautiful little space offering cocktails throughout the day. Six cabanas, three on each side of the ship, mean this deck is better used than it was on Scenic Eclipse.
The spa is bigger, too, with more facilities, including a bigger steam room and a salt therapy lounge. The top suites have their own KLAFS infra-red seats, as well as steam room and spa baths.
There's one room that wasn't complete on our cruise, Chef's Garden @ Epicure, a space that will be used for growing herbs and for cookery classes and demos, and wine tastings.
The Suites Are Fabulous
Even the entry-level suites on Scenic Eclipse II are extremely spacious at 344 square feet, with a roomy sitting area, masses of storage, a wide vanity, and a deep veranda. The color scheme is neutral – gray, taupe, cream, silver – with gauzy curtains and effective blackout blinds. There's a minibar that you can have stocked with your favorite spirits and plenty of USB charging points. Each suite comes with butler service.
We encountered a few tiny issues. The bathrooms, in stylish gray, white and black marble effect, are too posh for a drying line, so when we came back drenched from kayaking and later, the hot tub, there was nowhere to dry swimwear. When the ship is in polar regions, you get a heated locker in the mud room so there won't be wet gear dripping all over the suite. But a retractable line would be useful.
As for the light switches, we were still doing battle with the reading lights on our last day, but that may be a reflection on our own incompetence.
The Thermal Suite Is A Winner
Very few cruise lines allow free access to the thermal suite in their spas but on Scenic Eclipse II, there's a wonderful array of spaces that are free to use. Separate sides for men and women include a salt room, heated loungers, a big sauna with a window, a steam room, and very soothing infra-red sauna chairs. The big whirlpool on the forward deck is the only unisex space.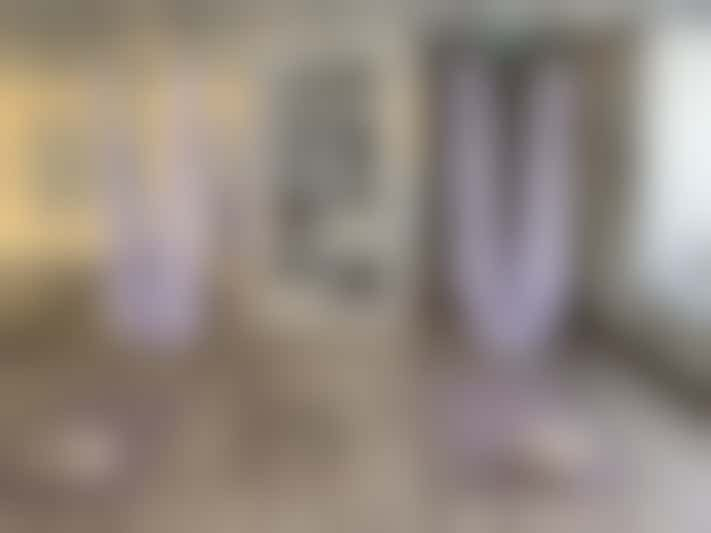 Fitness room on Scenic Eclipse II (Photo/Sue Bryant)
There's a very attractive fitness studio, too, where yoga or Pilates take place every day, although you pay for a private class using the aerial yoga hammocks.
Entertainment Is Low-Key, But Excellent
It's a relief that Scenic doesn't go down the route of sequinned and feathered dancers, which always seems out of place on an expedition ship. Instead, there's a pianist/guitarist who plays in the lounge and two excellent singers, who double up as cruise director and assistant cruise director. On our cruise these were Josh Hankey (recruited from Silversea and at 25, the world's youngest cruise director, he says) and Natalie Sexton. Both are trained in classical musical theater and both have powerful voices. Their shows were straightforward (Rat Pack, popular opera, big ballads and so on) but absolutely first class.
One day, we were invited up to the helicopter deck before sunset for a surprise, which turned out to be waiters circulating with drinks and an operatic performance by the pair against a backdrop of the Rock of Gibraltar. It was magical.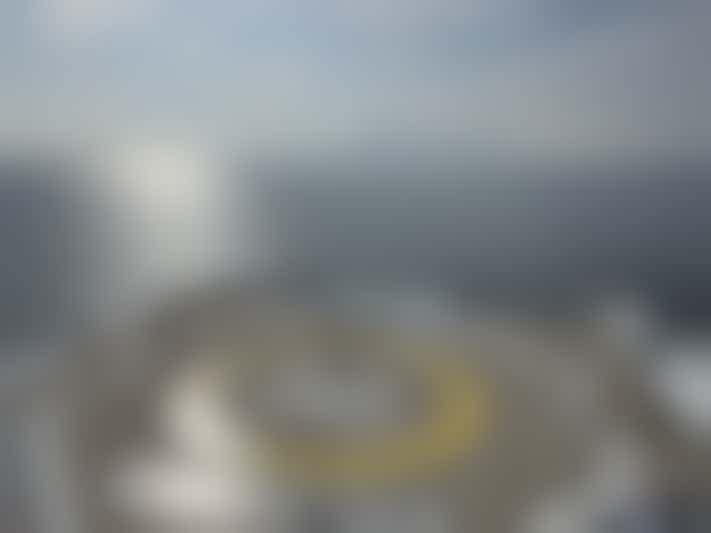 Waiters serving drinks on the helipad of Scenic Eclipse II (Photo/Sue Bryant)
Singing aside, there were quizzes, daily trivia and a session of Majority Rules, which seemed enough to please the passengers. Scenic Eclipse II isn't a late night ship.
By day, there were occasional lectures in the theater from the small expedition team, which would be ramped up considerably on an expedition cruise.
Specialty Dining Is Snapped Up Very Fast
Scenic Eclipse II has two main restaurants and one casual spot open for dinner, as well as three specialty restaurants and one secret one, the Chef's Table.
Chefs preparing food at Night Market on Scenic Eclipse II (Photo/Sue Bryant)
The specialty Night Market at Koko's and the French-themed Lumiere are both excellent. Both have a tasting menu (upscale street food prepared teppanyaki-style at Night Market and modern French at Lumiere). Night Market in particular is a hot ticket, as Chef Strawberry is a genius, chopping, sauteeing, stir-frying and blow-torching delicate dishes with theatrical panache.
Sushi at Koko's is a third option in a lovely setting, with big picture windows and sushi prepared by a proper sushi chef, with ingredients sourced from Japan.
You're allowed to book one night in each upon embarkation and I foolishly thought we'd get into Night Market a second time. No such luck – the two nightly sittings were booked out for the whole cruise, so that's 20 sittings, completely full. It seems that the loyalty club members, the occupants of the top suites and those who simply know to get in quickly are the winners here.
My advice would be to book your permitted one night in each the minute you embark and then get your butler on the case for repeat visits – and if you don't follow a special diet, ask to go on the waiting lists.
I'm less sure about the Chef's Table. This private room off to one side of the Elements Italian restaurant features the highest quality molecular cuisine but is invitation only and you can't buy or cajole your way in. There are no guarantees – a special anniversary or birthday may not cut it, although booking the biggest suite or being a very loyal guest might. There was certainly some envy on our cruise when people were seen in there.
There's a casual restaurant, Azure Café, for burgers and pasta, with outside seating, which is pleasant on a warm night. I wish the Yacht Club had been open in the evenings as it's a beautiful, airy space with excellent food and sometimes all you want is for dinner to be less of a production, and to graze at a buffet. It was open one night before we went ashore for a "Scenic Enrich" experience and everybody loved it.
Shore Excursions Are Plentiful And Creative
Scenic is one line that really does include good excursions, rather than token complimentary tours backed up by more expensive offerings. You don't pay for any of them. We chose biking and kayaking wherever we could but also spent a fun afternoon at an organic farm in Ibiza learning how to make goat's cheese and sampling local dishes. There was a tango lesson in Seville and a day with a sustainable scallop fisherman from Puerto Banus, as well as plenty of guided walks and longer trips like a full day to the city of Cordoba.
One night, in Seville, there was a "Scenic Enrich" activity after dinner. We were treated in a private arena to a private equestrian show featuring flamenco dancers and exquisite Andalusian horses, famous for their dressage skills. The exclusive nature of the venue (and the chance to greet the horses and riders afterwards) elevated this from the regular equestrian performances you get in this part of Spain.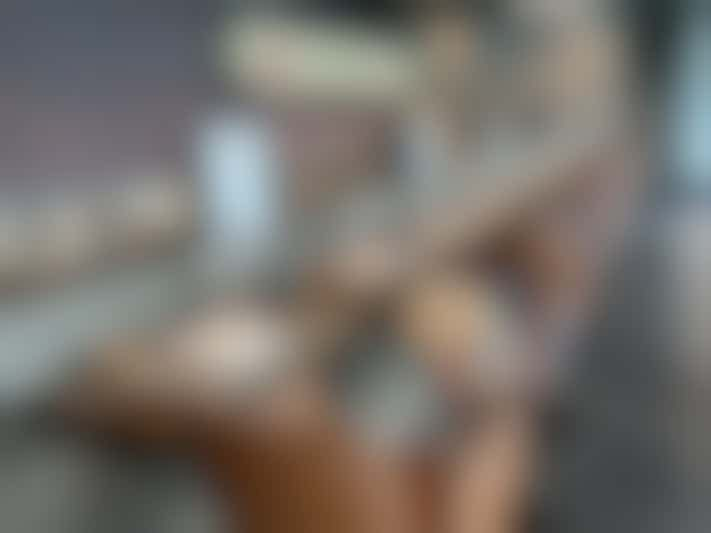 Sushi at Koko's onboard Scenic Eclipse II (Photo/Sue Bryant)
Everything Is Included – Almost
Scenic's per day price is on a par with other luxury expedition lines and its inclusions are generous. All drinks (including 100 whiskies from the impressive bar in the Scenic Lounge), decent wines, all specialty dining (if you can get in), the minibar, expedition gear, fast WiFi, gratuities and access to the thermal suite are all part of the fare.
The only extras are spa treatments, private yoga classes, helicopter rides and dives in the six-passenger submarine. There was never any indication of nickel-and-diming; when the rosé stocks ran low, the crew were quick to bring out the Whispering Angel, for example.
We're Not So Sure About…
Scenic claims that everything about the ship is a result of customer feedback but I do wonder about the lack of connection to the outdoors. The only sunbathing space to speak of is on deck 10, in front of the plunge pool on a big bunny pad (the oversized loungers that you find on superyachts) and in three cabanas and a few deckchairs. Of course, you wouldn't sunbathe in polar regions but if, for example, there were pods of whales to be spotted or glaciers to be admired, there's no obvious gathering place.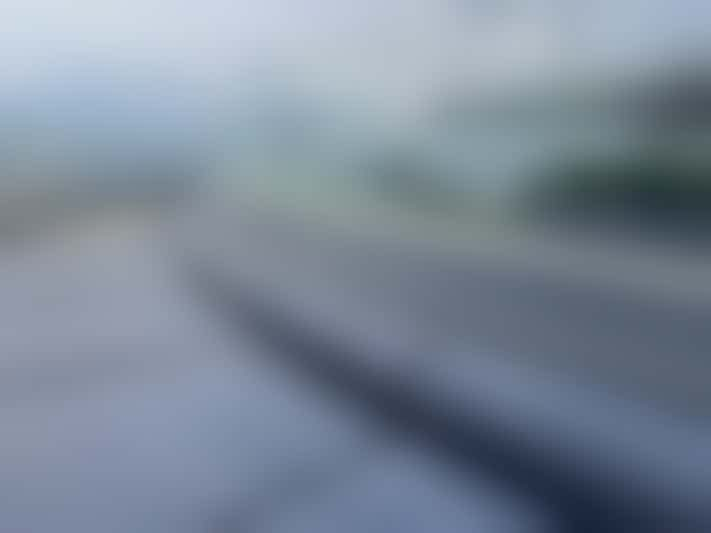 Sunbathing and outdoor viewing deck on Scenic Eclipse II (Photo/Sue Bryant)
Sailaway drinks are sometimes held forward of the Observation Lounge on deck 5, which does have great views, but it's completely exposed so you wouldn't last long here in the high winds of the Drake Passage.
There were rumblings about the cool little Sky Bar on deck 10, too. Inexplicably, it shuts at 6 pm, just when you're gearing up for an early evening cocktail. The only place for pre-dinner drinks is the Scenic Lounge. We would get drinks from the Scenic Lounge and took them in the elevator up on deck but it doesn't feel quite like the luxury yacht experience when you have to carry your martini around the ship.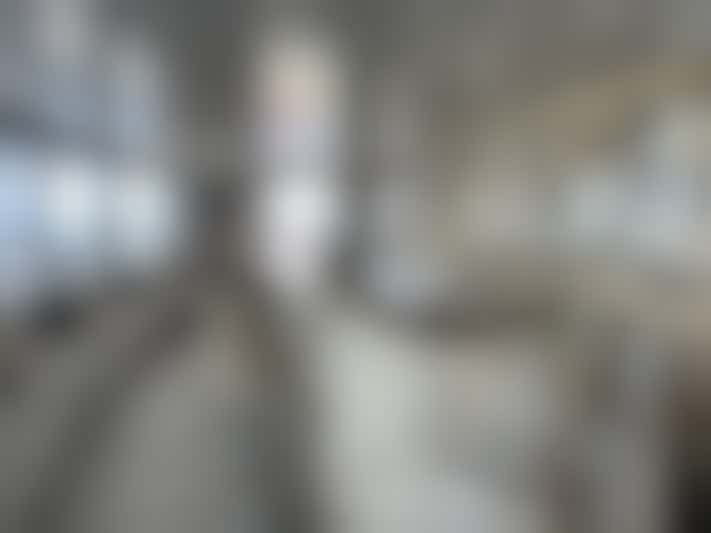 Sky Bar on Scenic Eclipse II (Photo/Sue Bryant)
The Bottom Line
Scenic Eclipse II is everything its owners intended it to be: glossy, sleek, and stylish, offering excellent food in a variety of venues, warm and friendly service, an extremely generous array of included drinks, and an impressive range of excursions and activities. It's a very classy yacht that makes no compromise on luxury or the yachting lifestyle, regardless of location. If you like the trappings of luxury yachting but transposed into an expedition setting, and don't care if there's no science lab or much of a pool, you'd be very happy here.