Public Spaces and Offerings on World Traveller
Atlas Lounge on World Traveller, Atlas Ocean Voyages (Photo/Gwen Pratesi)
When we weren't ashore traversing through foot-high snowy landscapes – or gliding through the vast silence in a Zodiac capturing images of humpback whales, penguins, seals, ice flows, or eerily turquoise blue icebergs, activities seemed plentiful throughout the day. And the days went by so quickly, even though we were limited mostly to indoor public spaces (except for wildlife viewing and the polar plunge).
Crew and expedition members mentioned that it might be more comfortable on the rough sea days to watch the lectures, movies, and recaps from our beautifully appointed staterooms rather than in the main theater, Vasco de Gama Auditorium, at the ship's bow. However, staying in the public spaces, such as the Atlas Lounge and guest relations area on Deck 4 was easier for me as it was two decks down from my cabin. This area in the center of the ship felt like a substantially more stable spot in the vessel.
This area was also a great spot to chat with fellow passengers and the engaging crew, including the cruise director and the hotel manager, who were a part of almost every activity on the ship, including assisting in the mud room when it was time to head out for a landing or Zodiac ride.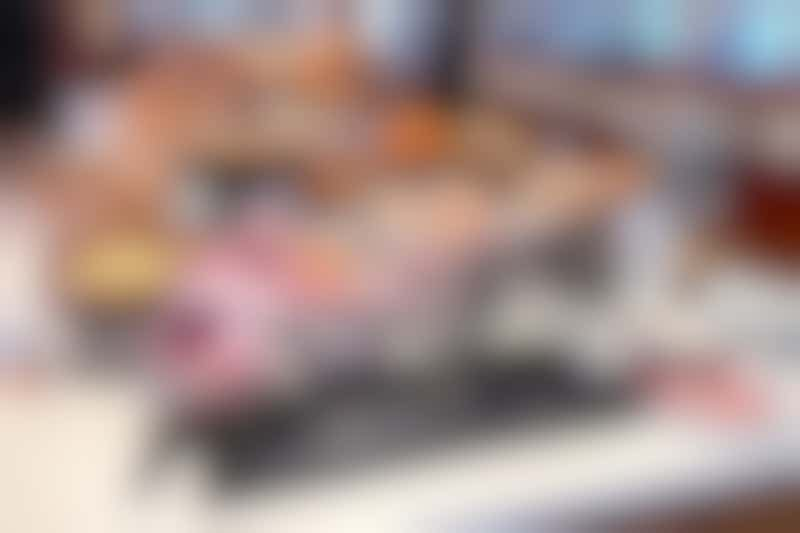 Breakfast on Atlas Ocean Voyages' World Traveller (Photo/Gwen Pratesi)
Deck 4 is also where you'll find most of the dining options available in Antarctica. Lisboa, the aft-situated main dining room, also offers al fresco dining in season. Breakfast and lunch are served buffet-style in Lisboa with a wide selection of freshly prepared foods and cooked dishes. The number of choices and quality of the food were excellent. Most days at lunch, there was also a carving station or an individually prepared specialty, such as a truffled risotto, an Asian noodle stir fry, or mussels prepared with white wine and garlic.
They served a buffet dinner the first and last evening on board, and for a special holiday meal, but the rest of the evenings were plated meals. You can also request a menu when they have a buffet. I looked forward to the dining experience every evening with beautifully executed dishes and attentive service. I also can't stop thinking about the delicious freshly baked loaves of bread (some of the best I've had on any cruise) and the daily homemade ice cream flavors, with Blueberry Muffin still ranking as one of my favorites.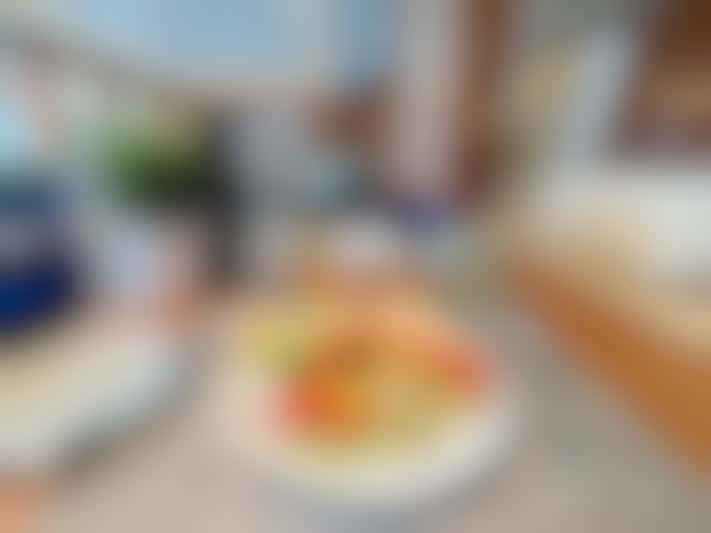 Lunch on Atlas Ocean Voyages' World Traveller (Photo/Gwen Pratesi)
Paula's Pantry, located in the same area as the Cruise Director's and expedition team's desks, is a brilliant grab-and-go concept with specialty coffees, fresh-pressed juices, yogurt, morning and lunch options, freshly baked pastries, muffins, cookies, and more. And at The Dome on Deck 7, you'll find panoramic views, a spacious and comfortable lounge space, and light bites during the morning. The Dome is also where tea is served in the afternoon, and evening entertainment takes place after dinner.
A memorable touch by the crew was a Thanksgiving Day meal complete with all the traditional fixings. It was also thoughtful to offer guests a short non-denominational Thanksgiving service in The Dome (Deck 7) hosted by the minister that had officiated the naming ceremony. It was an emotional experience as we sailed in remote waters so far from home. Many of us were without family, so it was particularly moving when guest entertainer Asijah Pickett sang "What a Wonderful World."