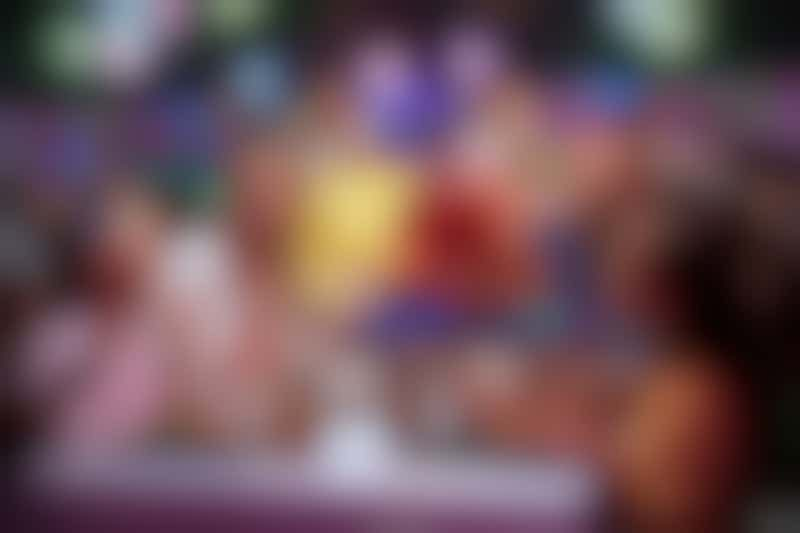 Plaza de Coco on Disney Treasure (Photo: Disney Cruise Line)
Plaza de Coco is First to Have Coco Movie Theme
The beloved movie "Coco" gets a showcase in a brand-new Disney theatrical dining experience called Plaza de Coco. On a weeklong cruise, guests will be able to have two different shows at Plaza de Coco, courtesy of Disney's signature rotational dining program.
At the restaurant, tables will surround a central stage, where performances will take place as people are eating. The stories performed will center around Miguel and his familia, continuing the journey from the film. The menu will focus on "a modern twist on Mexican fare," according to the line.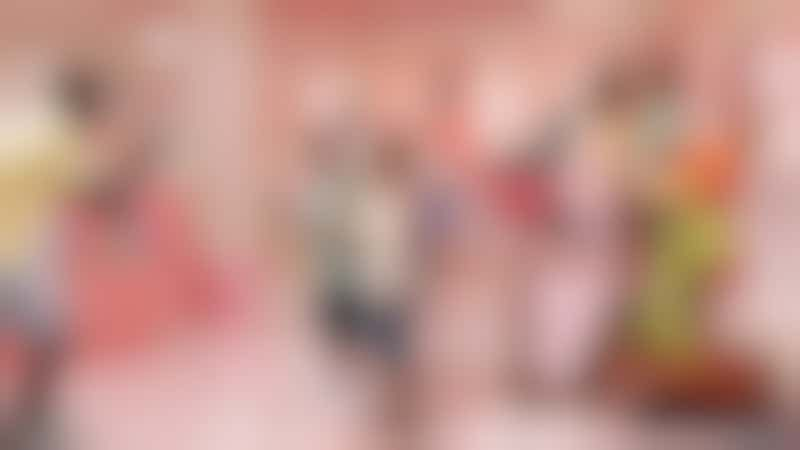 Jumbeaux's Sweets on Disney Treasure (Photo: Disney Cruise Line)
Jumbeaux's Sweets Evokes Zootopia
A brand-new sweet shop onboard will pay homage to Jumbeaux Cafe, the ice cream parlor featured in the movie "Zootopia." The pink-hued venue will have a sculpture of Officer Judy Hopps and Nick Wilde from the movie. But the real attraction is sure to be the 20 flavors of handmade gelato and 16 flavors of ice cream and sorbet. Specialty treats and candies will also be sold.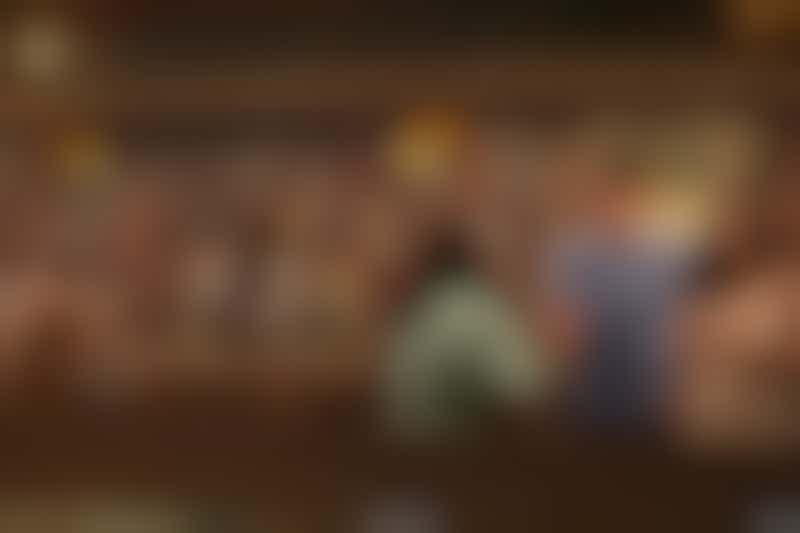 Skipper Society Lounge on Disney Treasure (Photo: Disney Cruise Line)
Two New Lounges, Tower Suite Will be Based on Theme Park Attractions
With Disney Treasure, the line is focusing on tying the ship to the theme park through various venues. Two new lounges take a direct inspiration from the park, as well as a new theme for the infamous "funnel suite."
The Skipper Society lounge will be based on the popular Jungle Cruise attraction at the parks. Expect jungle foliage, camp-style furnishings and a monkey-shaped chandelier. Drinks and light snacks will carry through the theme, and live entertainment will take place here in the evening.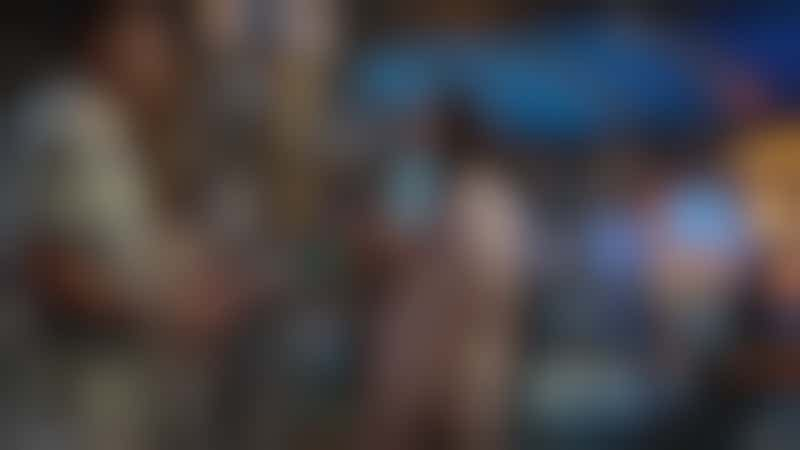 Periscope Pub on Disney Treasure (Photo/Disney Cruise Line)
The Periscope Pub is inspired by the classic Disney film "20,000 Leagues Under the Sea;" the Disney parks had an attraction based on the movie between 1971 and 1994. Expect a steampunk submarine theme here, with nods to Captain Nemo and the giant squid. There's a sports bar-style atmosphere here, too, with a menu of craft brews and light bites.
Both lounges are meant to be adults only.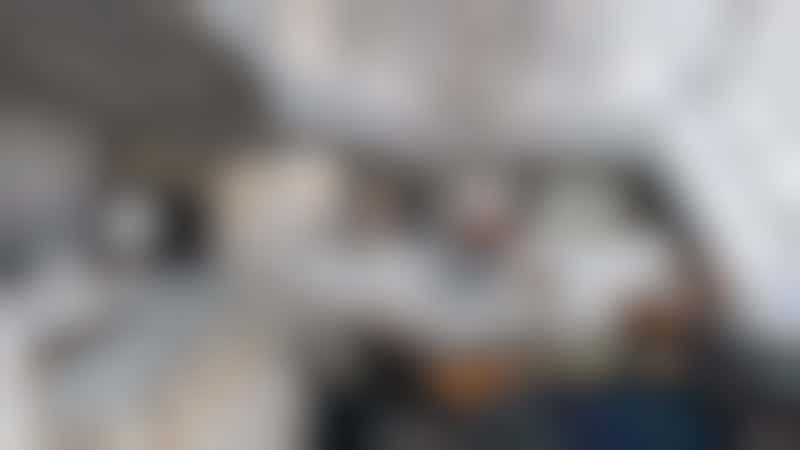 Tomorrow Tower Suite on Disney Treasure (Photo: Disney Cruise Line)
On Disney Treasure, the line will change up its one-of-a-kind funnel suite and give it an Epcot and Tomorrowland twist. The Tomorrow Tower Suite will sleep up to eight and boast 2,000 square feet of space that includes a full kitchen and elevator.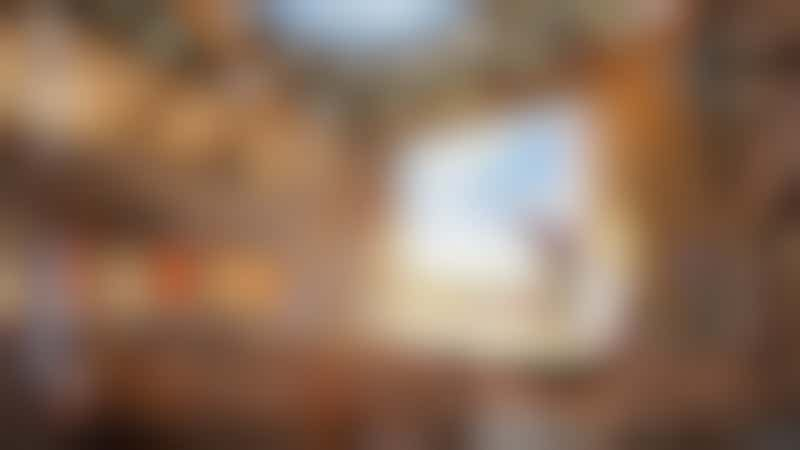 Sarabi theater on Disney Treasure (Photo/Disney Cruise Line)
Two New Casual Cafes Salute Two Disney Princesses; Lion King-Themed Adult Theater
Princesses Moana and Mulan step into the spotlight in two casual walk-up cafes that will be just off Disney Treasure's Grand Hall. Both will serve coffee, tea, specialty beverages and snacks.
The Heihei Cafe, named for Moana's sidekick, will have Polynesian-themed furnishings and a scalloped seashell motif. The Jade Cricket Cafe refers to the Fa family's lucky cricket Cri-Kee, who will be represented by a statue on the bar.
The Lion King influences the Sarabi entertainment area, named for Simba's mother. The multi-use space will be used as a hub during the day and adult exclusive entertainment at night.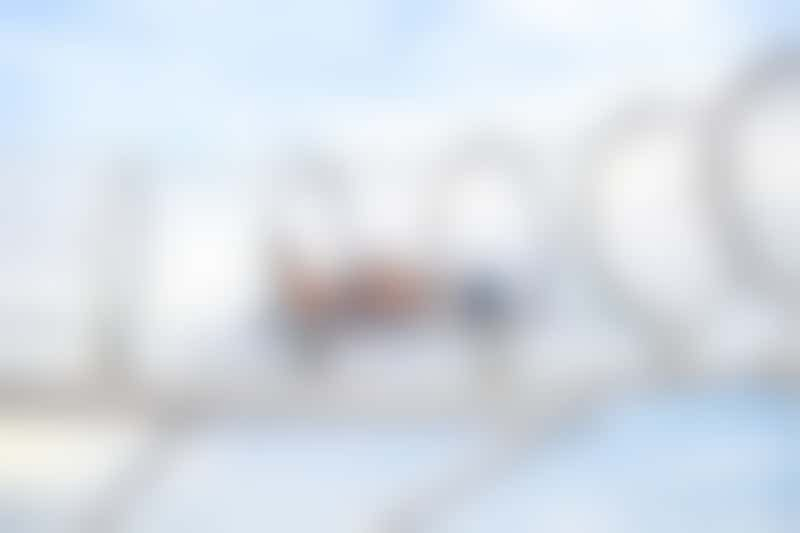 AquaMouse attraction on Disney Treasure (Photo: Disney Cruise Line)
The AquaMouse Attraction has a New Mickey Storyline
The AquaMouse, which debuted on Disney Wish, will continue to offer thrills onboard. The new theme is called Curse of the Golden Egg and will have an animated storyline featuring Mickey Mouse and Minnie Mouse on a treasure-hunt adventure.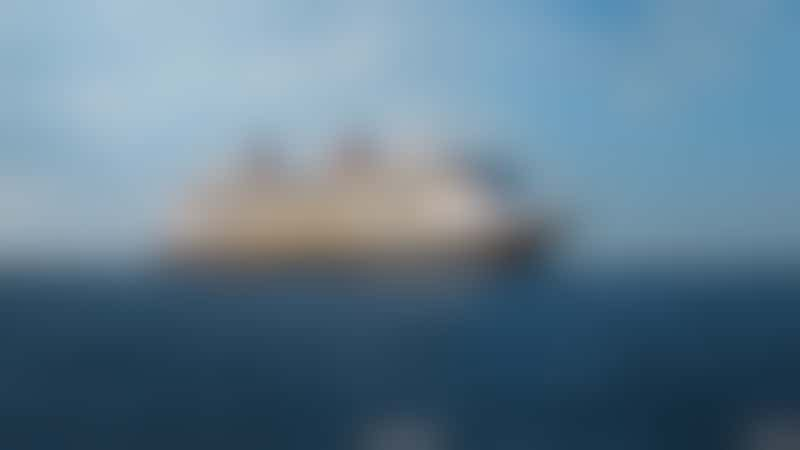 Disney Treasure (Photo: Disney Cruise Line)
Disney Cruise Line Favorites Returning to Disney Treasure
In addition to all of the new venues, Disney Treasure will have many returning venues and features that will delight people who already love the cruise line.
Besides Plaza de Coco, the other dining venues will be the Worlds of Marvel immersive experience that features the Avengers, and 1923, which centers on Walt Disney's animation legacy.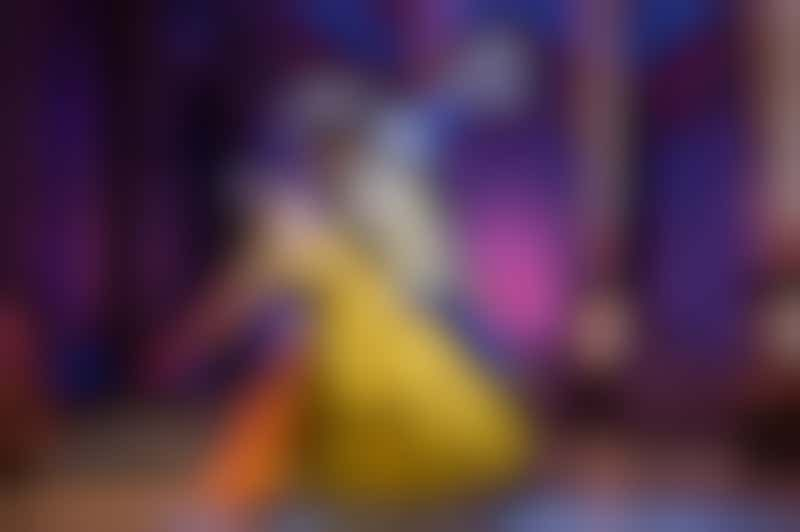 Disney's Beauty and the Beast show returns to Disney Treasure (Photo: Disney Cruise Line)
"Beauty and the Beast" and "Disney Seas the Adventure" return as two of the shows in the main theater. There is a third show coming that's brand new, but the line has yet to divulge what that is.
On the top deck, adults will have their own relaxation area known as Quiet Cove that comes with its own infinity pool, poolside bar and cafe. Other adults-only areas returning include Palo Steakhouse, Enchante by Chef Arnaud Lallement and The Rose lounge.
As always, though, kids remain at the center of the Disney Treasure experience. Expect the ship to have a full Disney Oceaneer's Club, with a Marvel Super Hero Academy; Fairytale Hall for all the prince and princesses in your life; a Walt Disney Imagineer's Lab; Mickey and Minnie's Captain's Deck and Star Wars: Cargo Bay.