As our visit only allowed us to get a limited glimpse of the luxury yacht, we've taken to Cruise Critic's Community Boards and reader reviews to get a better idea of what it's like to sail aboard Evrima.
In general, Cruise Critic community members praise Evrima for its size and design, as well as the laid-back approach to sailing.
"The size is good and there are enough places to go. Public spaces are great and a real strength of the ship. Well decorated, functional, etc.," writes user arlingtonva. "On board vibe is also very different from other ships. No cruise director, no announcements at all. Activities and entertainment are limited. Fine with us, but take note if that is your thing."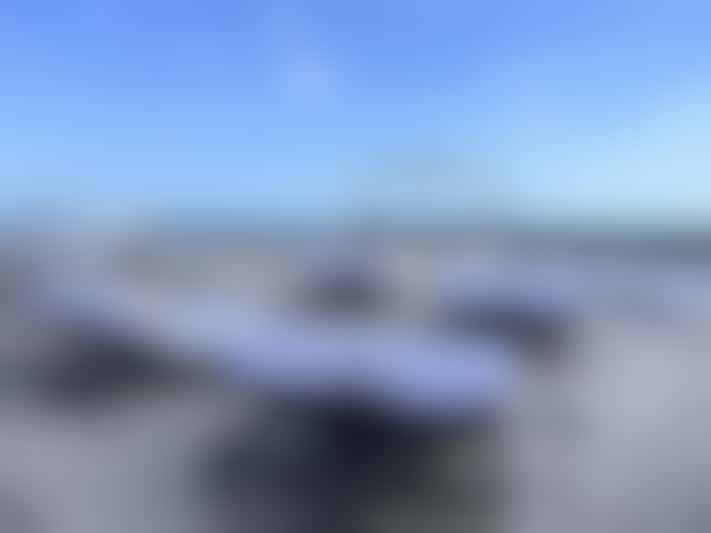 Observation Terrace on Deck 10 of Ritz-Carlton's Evrima (Photo: Jorge Oliver)
The food onboard has also gotten positive feedback from passengers, both regarding the quality of the meals and the dining venues on board.
"The food was out of this world excellent. Perfectly prepared and presented each time," wrote user billanddann. This sentiment was echoed by reviewer arlingtonva, who added: "Food is consistently good. The restaurants, look and function like real restaurants. Food is also restaurant quality-across the board."
Cruise Critic's readers, however, have pointed out some shortcomings with Evrima. Service in particular seems to be an area with room for improvement.
"Friendly staff, but woefully uninformed/under trained. Pool-side beverage service and pool towels replenishment not happening without prodding," writes Fozziedoggie.
User JJGOLD summed up his experience on board Evrima by writing: "Lots of kinks to work out but lots of potential."
Although Evrima currently stands as Ritz-Carlton Yacht Collection's sole vessel in the fleet, the company has announced the introduction of two new yachts. Ilma is set to arrive in 2024 and will be a larger ship, with capacity for 456 guests. In 2025, the luxury line will welcome Luminara, which is expected to be similar to sister ship Ilma.