(9 a.m. EDT) -- When it comes to choosing a godmother for Celebrity Ascent, Celebrity Cruises is once again keeping it all in the family.
The cruise line announced today that the new Edge-class ship will have not one but two godmothers; and they also happen to be sisters. Captain Sandy Yawn, best known for her appearance on Bravo's show Below Deck, will share the honors with her sister Michelle Dunham, founder of the Jacksonville School for Autism (JSA).
"I am deeply honored to represent not only the spirit of leadership but also the strength of women empowerment," said Captain Sandy Yawn, who is also a best-selling author and motivational speaker. "I am so honored that my sister and I can share this distinction. She has always been my biggest inspiration in her selfless pursuit to help my nephew and other families impacted by autism."
The sisters are now joining the industry's first brother captains -- Dimitrios and Tasos Kafetzis -- who are set to jointly take the helm of the new ship. They also join an illustrious list of Edge-class godmothers that includes seven-time Olympic medalist Simone Biles (Celebrity Beyond), Girls Who Code founder and CEO Reshma Saujani (Celebrity Apex) and Nobel laureate Malala Yousafzai (Celebrity Edge).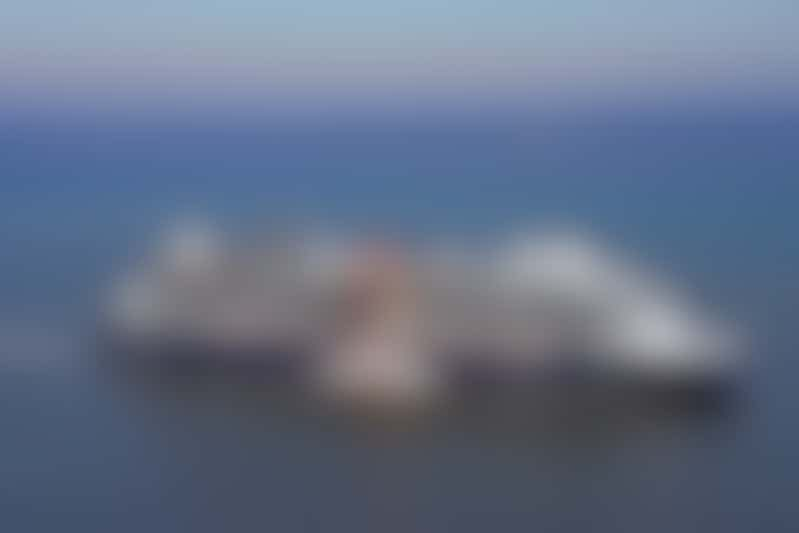 Celebrity Ascent is a sister to Celebrity Edge (Photo: Celebrity Cruises)
"We are honored to have Captain Sandy and her sister Michelle join the legacy of Celebrity's Godmothers, as they are both inspirational women who have dedicated their lives to making a positive impact in the world," said Laura Hodges Bethge, President of Celebrity Cruises. "Captain Sandy's life story is one of resilience, leadership and strength, as a pioneer in the maritime industry and as an inspirational role model for young women. Her sister Michelle is a tireless advocate for children with autism and shows us what is possible when you follow your vision for a better world. Both women live by Celebrity's values, and we have no doubt they are the perfect choices for Ascent."
The sisters will bless the ship during Celebrity Ascent's naming ceremony on Dec. 1st in Fort Lauderdale. The ship will then embark on a 7-night Eastern Caribbean journey. The fourth Edge-class ship will spend the winter in the Caribbean region before sailing to the Mediterranean in May for the summer season.
The fourth and final Edge-class ship, Celebrity Ascent is being built at Chantiers de l'Atlantique in Saint-Nazaire, France. The ship will carry 3,260 passengers at double capacity and will feature signature amenities like The Magic Carpet, Infinite Balcony cabins and Daniel Boulud's restaurant Le Voyage, among other highlights.