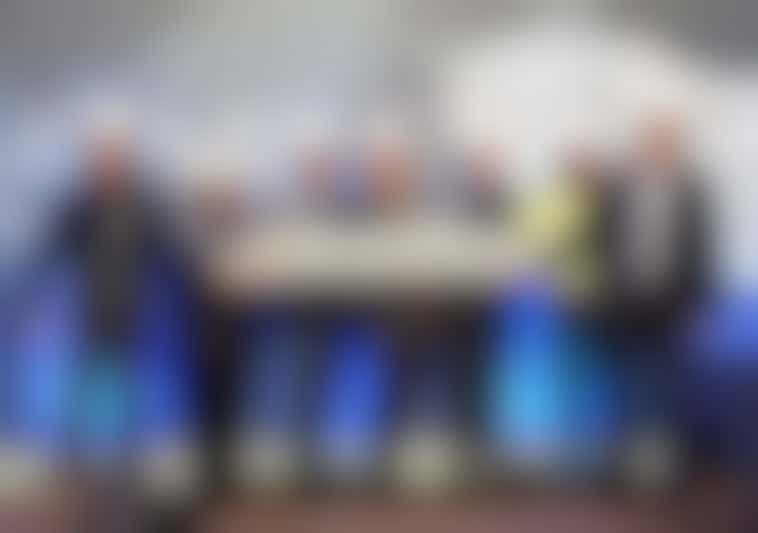 Utopia of the Seas steel cutting (Photo/Royal Caribbean)
Although the concept has not left yet the station, Cruise Critic got a sneak peek at an early version of the immersive restaurant at Royal Caribbean's headquarters in PortMiami.
In its current unfinished iteration, the concept will feature a train station design with a bar that leads to two train car facades where diners will embark on their digital journeys.
At the train station portion, passengers will be able to see their reservations on a digital screen that emulates the classic split-flap display used in train stations and airports of yesteryear.
Inside the faux train cars, which will be decorated and built to the specifications of actual train cars, diners will encounter a handful of tables placed next to windows with digital displays, where footage of destinations will flash by.
According to Jay Schneider, Royal Caribbean's chief product innovation officer, food and destination are the two aspects of a Royal Caribbean cruise that are most appealing to passengers. The immersive experience seeks to marry both while providing virtually endless storytelling opportunities. Some ideas include a wine and chocolate tour of Napa Valley, a Wild West-themed experience (complete with actors in period garb) and a Polar Express-themed experience for the holidays.
Although the details of the dining experience -- from the exact content of the menu to the look and feel of the venue -- are still under development, the train model will remain in place as the main engine behind the restaurant.