(4:35 p.m. EST) -- Pro-tip: Begin training for 2021's Ultimate Disco Cruise sooner rather than later. Approach it as a runner does a marathon, gradually increasing the hours you spend dancing and staying awake until you're confident you can handle five nonstop nights of partying.
Because that's what the 2020 Ultimate Disco Cruise was. Music -- live and recorded -- turned every public area of Celebrity Infinity into a nightclub. Before the ship had set sail, many of the 2,000 passengers were sipping cocktails and loudly reuniting with friends they'd met on the inaugural 2019 trip. Even the musicians who'd taken part in last year's cruise were greeting passengers by name and with hugs.
Here are a few takeaways from our nostalgic sailing from Miami to Key West and the Bahamas and back again.
---
Leave (most of) the kids at home.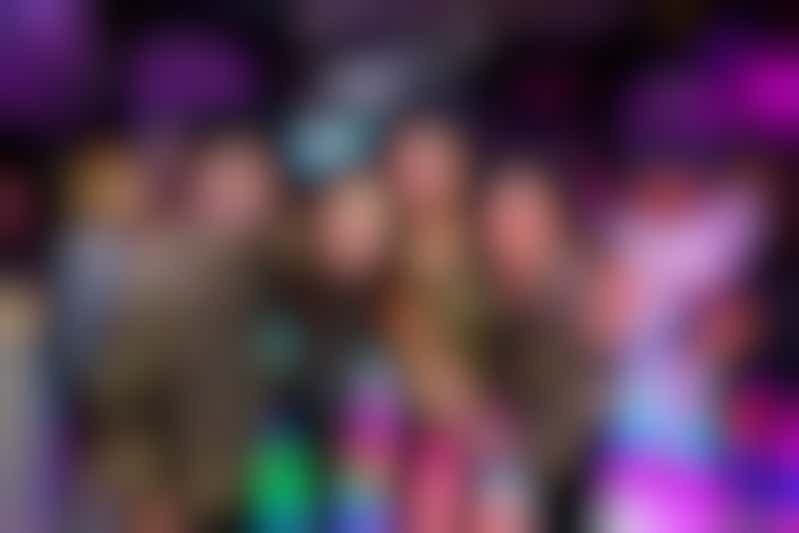 Passengers on the Ultimate Disco Cruise (Photo: Ultimate Disco Cruise)
Executives at StarVista LIVE -- the theme-cruise company that organized and hosted this sailing -- say the Ultimate Disco Cruise is the most diverse of its music cruise offerings in terms of age, race and country of origin. Still, the majority of passengers were 50 and up, a populace that experienced this music when it was new. Quite a few mentioned having danced at New York's Studio 54. Onboard the ship, they settled for Studio 55, the multi-tiered Trellis Restaurant turned disco that opened its doors at 11:30 p.m.
The youngest people we saw onboard were in their late teens and traveling with family members. There were also 20- and 30-something passengers, part of a younger generation newly discovering that disco sound.
Still, this is not a cruise for kids; teenagers are a stretch. There is no programming for them, and the ship's video arcade wasn't even operational. The Ultimate Disco Cruise is a very social sailing, with passengers meeting and hanging out for hours on end, so adding children who need care and early bedtimes would definitely hurt the experience.
The musical guests are legit.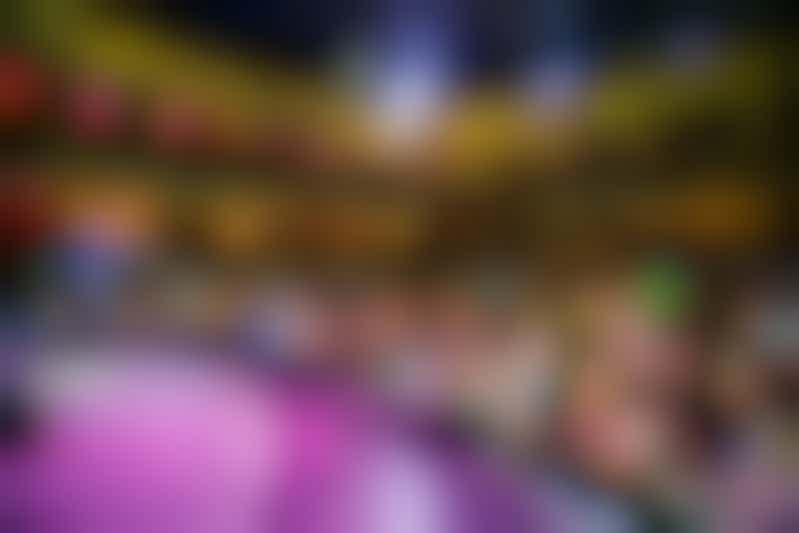 The Commodores in the Celebrity Theater (Photo: Ultimate Disco Cruise)
This is the second Ultimate Disco Cruise, and the lineup keeps getting better. New additions to this year's bill included the Commodores and the Jacksons. George McCrae was another new host, although he went on the 2019 cruise as a passenger and enjoyed it so much that he took the stage for a performance of his biggest hit, "Rock Your Baby."
Returning artists in 2020 included The Trammps featuring Earl Young and KC and the Sunshine Band. Those three will return for the 2021 sailing, joining Peaches and Herb, Kool and the Gang and Expose. (Yes, Expose had its biggest hits in the '80s after the disco boom, but StarVista LIVE believes the group will fit right in and draw new passengers.)
Also of note: Music industry legends who aren't performing might be mingling in the crowds. In 2020, one of those legends was Clifton Davis, whose song "Never Can Say Goodbye" was a hit for The Jackson 5 in 1971.
A great tribute band can be as good as the real thing.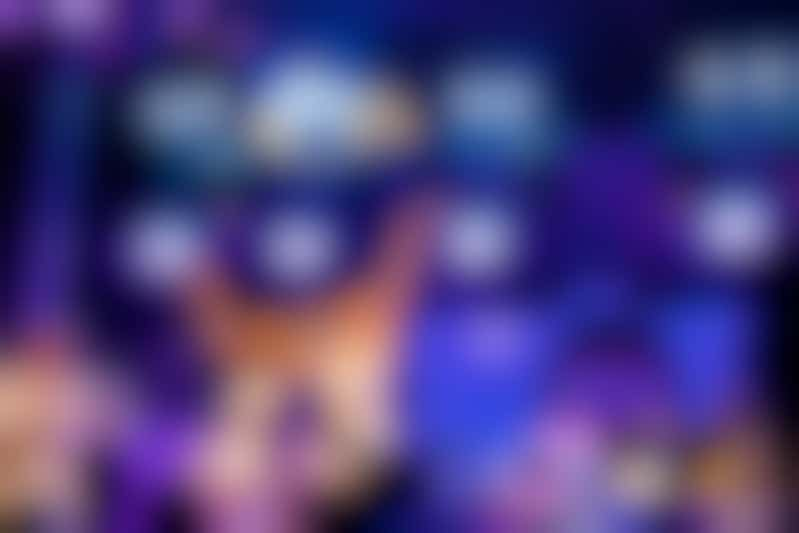 ABBA tribute band on the Ultimate Disco Cruise (Photo: Ultimate Disco Cruise)
The original members of ABBA -- Agnetha, Bjorn, Benny and Anni-Frid -- didn't perform on this cruise. But we can honestly say they weren't missed thanks to their sound-alike doppelgangers from "ABBA The Concert: A Tribute to ABBA."
The performers said they were from Sweden and spoke with slight accents, but they could have come from South Bend and it wouldn't have mattered. They nailed the dance moves, the harmonies and the energy of the original band. Plus, watching young people perform songs that you first heard when you, too, were young just makes you feel good. The original members of ABBA now range in age from 69 to 74, and it's safe to say they probably couldn't work the stage as well as these musicians.
Other "just as good as the real thing" shows included "Mighty Real: A Fabulous Sylvester Musical" and "Bad Girls: The Donna Summer Tribute" starring Donna Summer look-and-sound-alike Rainere Martin.
Pack carefully: Theme nights abound.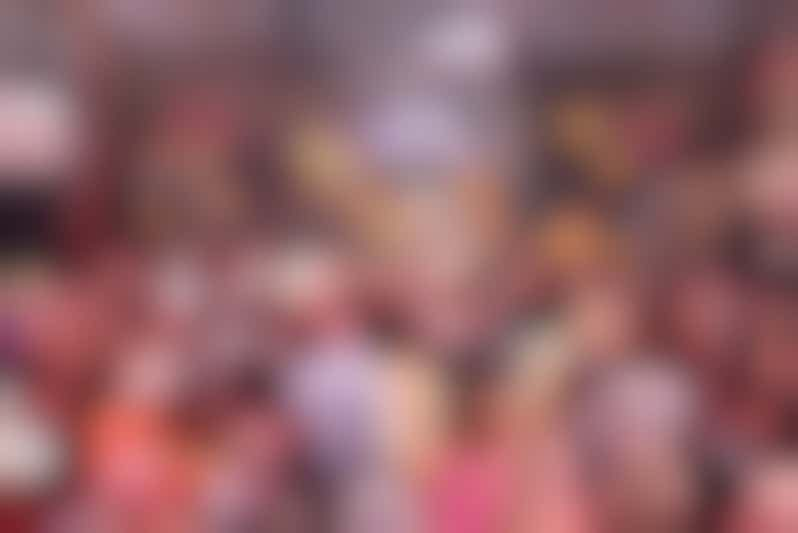 Studio 55 on the Ultimate Disco Cruise (Photo: Ultimate Disco Cruise)
Every night was a chance to dress up on the Ultimate Disco Cruise. Wigs, muttonchops and mustaches abounded as did bell bottoms, peasant blouses and platform shoes. There were brightly printed mini-dresses, tie-dyed t-shirts and more white suits than you could imagine.
While generic '70s apparel was appropriate on any night, each evening had its own specific theme including "Saturday Night Fever," "Be My Valentine" and '70s TV and movie stars. One group of friends came as the cast of "Gilligan's Island"; another as the original "Star Wars" characters.
(Get our tips for other fan gear to pack for your next theme cruise.)
Sightseeing on shore often loses out to singing on stage.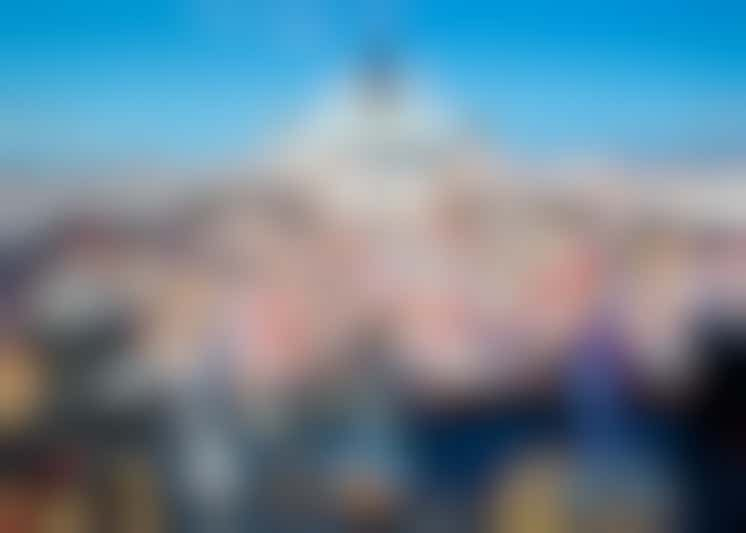 Concert on the pool deck during the Ultimate Disco Cruise (Photo: Ultimate Disco Cruise)
The Ultimate Disco Cruise spent one day docked in Key West and another in Nassau, Bahamas, and the cruise line provided excursion information. But half the passengers stayed onboard the ship, stepping on land again only at the cruise's end.
Some stayed for the onboard programming, which began at 10 a.m. each day and included morning trivia and other games, Q & A sessions with the musicians, dance lessons with "Dance Fever" host Deney Terrio and afternoon concerts on the pool deck. Others needed to catch up on sleep after shutting down Studio 55, which closed around 3 a.m. on most nights.
Passengers create onboard neighborhoods and book their next cruise before they disembark.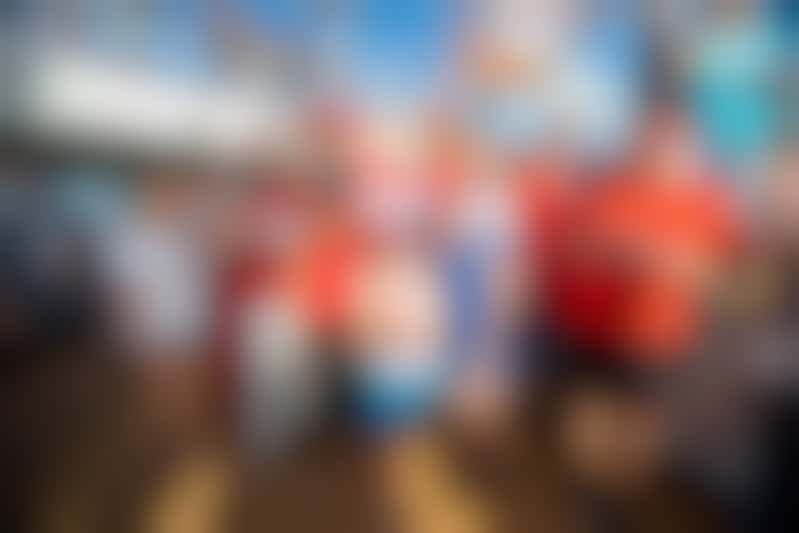 Passengers on the Ultimate Disco Cruise (Photo: Ultimate Disco Cruise)
"Did you book your cabin for next year yet?" That was the question we heard most often on the last few days of the cruise. Those who put a $100 deposit down while onboard could reserve the same cabin on the same deck as they'd enjoyed this year and, in some cases, last year. Communities have formed onboard, with strangers becoming quasi-family who see the cruise as their annual reunion.
Even if you missed the 2020 Ultimate Disco Cruise, it's not too late to become one of the gang and sign up for the 2022 sailing, taking place February 26 - March 3, 2022, again on Celebrity Infinity (or a similar class ship). Per-person costs range from $1,350 to $6,300, with payment plans available. Booking information can be found on the Ultimate Disco Cruise website.