(11:50 a.m. EDT) -- Silversea successfully completed sea trials for its newest flagship, Silver Moon, off the coast of Italy this month.
The ship set sail with a reduced crew of 320, including the vessel's Master, Captain Alessandro Zanello, and veteran Silversea Hotel Director Paolo Percivale. It's the second new ultra-luxury vessel to launch this year under the Silversea banner, after the
all-new Silver Origin
which will make its home year-round in the Galapagos Islands.
A sister ship to 2017's Silver Muse, the 596-passenger
Silver Moon
completed its sea trials between August 8 and August 20, sailing between Fincantieri's shipyards in Ancona and Trieste, Italy.
The trials included Silversea's senior officers and representatives from both Fincantieri and Royal Caribbean Group. Noise and vibration tests were performed, as well as speed, handling and stability tests that are a rite of passage for any new cruise ship.
Silver Moon is currently set to be delivered to Silversea on October 30, with its inaugural voyage now set for November 8, 2020
.
It is now back at the shipyard in Ancona where outfitting on the ship's interior spaces continues ahead of its delivery in the fall.
Silver Moon's senior officers also provided an insightful glimpse into the unusual process of conducting sea trials during the time of COVID.
"As my third [sea trials] with Silversea, I must say that Silver Moon's sea trials felt a little surreal after everything that happened in the months prior," said Captain Zanello. "I was originally scheduled to travel to the shipyard in Ancona in April. I was with family in Canada at the time. Unfortunately, there were no flights from Canada to Ancona, so I was unable to reach the ship until July.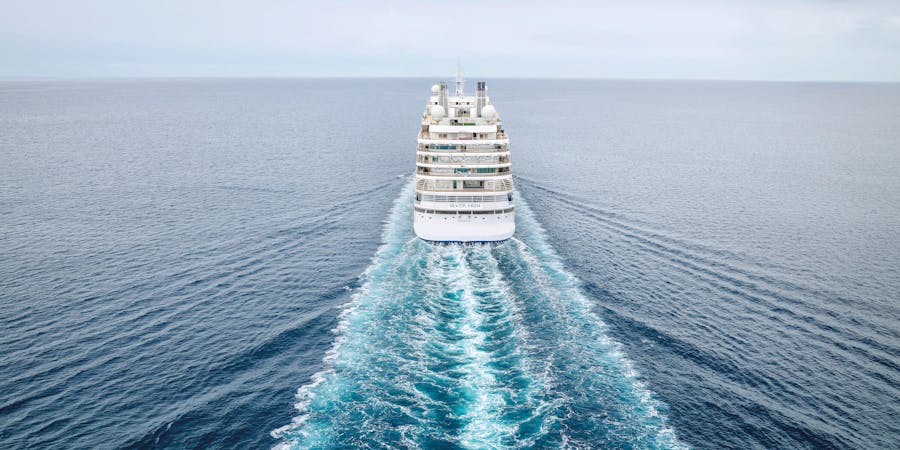 "The sea trials themselves felt special, indeed, and were held in unique circumstances. Enhanced health and safety protocols were in place, including temperature screenings, physical distancing, and the wearing of face coverings both on the ship and in the shipyard. Meal hours were extended and we ate with fewer people in the restaurant.
"I must admit, sea trials can often be stressful, with too many people on the bridge; it was quite pleasant to have a more tranquil environment."
"Just 10 days after we joined the shipyard at the beginning of March, the lockdown was implemented and everything came to a halt," Percivale said. "We lived through the lockdown in Ancona. Guido and I, along with several other members of the team, were working from apartments in the city until the end of April, which was very difficult. After a spell back home once the lockdown ended, I returned to the shipyard on July 1st. It's great to finally see Silver Moon nearing completion and to experience the various enhancements we have made from Silver Muse."
Although Silver Moon is a sister-ship to Silver Muse, Silversea has made a number of enhancements onboard, including the addition of its new S.A.L.T. (Sea And Land Taste) culinary offering that allows for passengers to experience authentic, destination-inspired cuisine onboard and ashore.
Silver Moon's first voyage is a 15-day transatlantic crossing from Barcelona to Fort Lauderdale that departs on November 8, 2020
.