Variety of Tours Offers Options for Different Tastes and Styles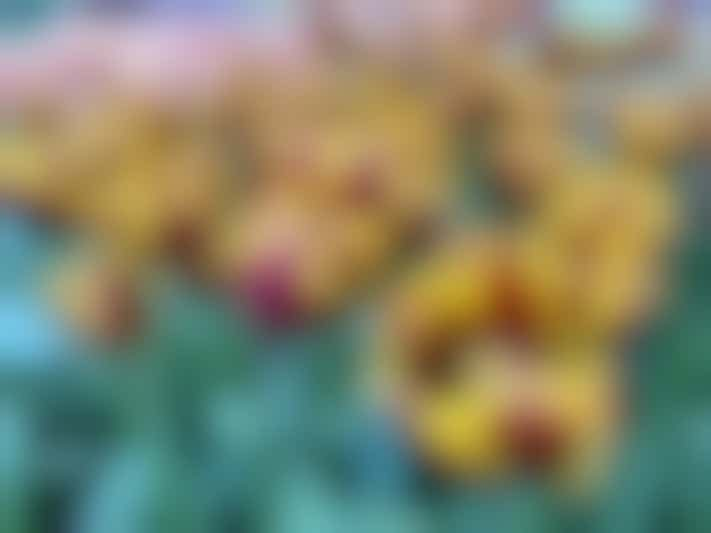 Multicolor tulips in Keukenhof Gardens, the Netherlands (Photo: Jorge Oliver)
Emerald Cruises offers three types of tours: included excursion, EmeraldACTIVE and DiscoverMORE (the included excursion was sometimes referred to as EmeraldPLUS). The line includes the first two categories in your fare, which is another point that compares favorably to most ocean cruises, where shore excursions carry an extra cost. Most, but not all, river cruises have at least one included excursion per port.
The included excursions often consisted of a walking or bus tour of the destination. In some cases, however, they went the extra mile. Day 4, for instance, featured a morning tour of The Hague and began with a visit to the city's Mauritshuis Museum, home to masterpieces like Johan Vermeer's Girl with a Pearl Earring, or Rembrandt's The Anatomy Lesson of Dr. Nicolaes Tulp. What stood out is that our visit to the museum was arranged to begin one hour before opening time, so we had the place all to ourselves for those precious 60 minutes.
Similarly, on Day 6 in Arnhem, our included tour consisted of a visit of the Het Loo Palace, which at the time was still closed for repairs. But the palace-turned-museum opened its doors to us, and we were able to tour the grounds unencumbered by other visitors.
The historical borough of Delfshaven in Rotterdam (Photo: Jorge Oliver)
Other included tours featured special touches, like our one-hour walking tour in Antwerp that was capped off with a gift of Belgian chocolates for every attendee, or an impromptu sampling of Dutch cheeses, herring and jenever at Rotterdam's Market Hall. For many, the highlight of the itinerary was Day 7's visit to the tulip-rich Keukenhof Gardens outside of Amsterdam. This attraction draws thousands of visitors per day from all over Europe during the peak season and is sold out weeks in advance.
Also included in your fare, the EmeraldACTIVE tours consisted exclusively of guided bike tours during our sailing, aided by the presence of a fleet of some 20 e-bikes. Unlike the daily included excursions, the bike tours were offered on four of the seven days of our journey, but passengers had the option of checking out an e-bike at any time during port days and riding it on their own.
DiscoverMORE tours, on the other hand, cost extra ($59-$64 per person), and two of them were offered on our sailing. The first one took place on Day 2 and consisted of a visit to the Aalsmeer Flower Auction near Amsterdam. The second one -- a tour of the Delft pottery factory and city of the same name -- was offered on Day 3 while in Rotterdam.