(10:12 a.m. EST) -- For river cruisers, there's always a difficult decision that needs to be made before you finish booking your cruise: Should you buy the post-cruise package to extend your trip, or go visit another European city on your own?
We're just back from a three-day extension to Prague, which we took after an Emerald Waterways Christmas Market cruise on the Danube. For us -- traveling as a group of four (two couples) -- the post-cruise package put together by the line offered us a better value than we could have done on our own. Here are seven reasons why.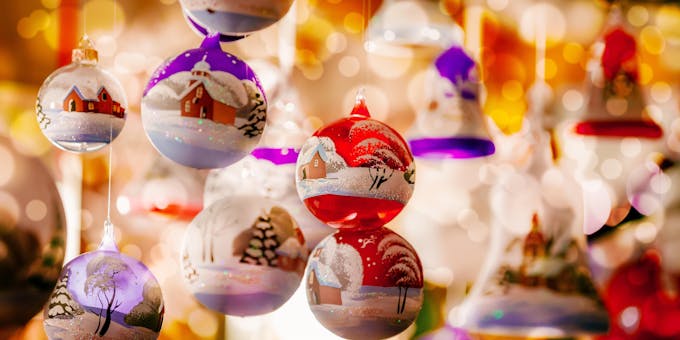 1. Easy Transfers
Our three-day package included a coach transfer from Nuremberg to our hotel in Prague, as well as a shuttle to the airport before we left. Yes, we could have taken the train. But considering how many gifts and gluhwein mugs we had picked up in the German and Austrian Christmas Markets the week before -- seriously, we had a separate duffel for them all -- boarding the train with all of our stuff would have been a real hassle. Plus, there are no direct trains between the two cities, and a private car transfer would have easily cost us hundreds of euros.
If you travel light, maybe taking the train works out for you (and we'll admit we did this in our 20s and 30s). Now that we're middle-aged, though, and pack more, the coach transfer is easier and comfier (not to mention faster).
2. Pre-Selected Hotel
Prague's Christmas Market is expected to attract approximately 600,000 tourists during December; the city could feasibly be called over-touristed, making it harder to find a place on your own. We could have booked our own hotel or chosen an Airbnb, but considering the last time we had been in the city was 1992, when Prague was still emerging from communism, however, we felt better leaving this choice up to the experts. The Grandium Hotel fit our requirements -- it was located a short walk from Wenceslas Square, yet was far enough from the hubbub to allow us a decent night's sleep. An included breakfast buffet allowed us to fuel up for the chilly temps outside.
3. Practical Advice
We remembered Prague from its 1992 days, when English was rarely spoken and other tourists were rare. That's radically changed, as our guide Petyr -- the best we encountered on our entire Emerald Waterways trip -- explained. Pickpockets abound in Prague, taking advantage of the tourists crushed shoulder-to-shoulder in the city's narrow lanes. He advised us to take nothing but a bit of Czech money out with us, and put all of our valuables in the hotel safe. Once we entered the general tourist melee, we were grateful for his directness. Petyr also took us on a short walk around the hotel, pointing out the ATMs and change offices with the best rates, as well as mini-markets and coffee shops. He also showed us that we could walk through Prague's numerous covered arcades, which helped us navigate the city better.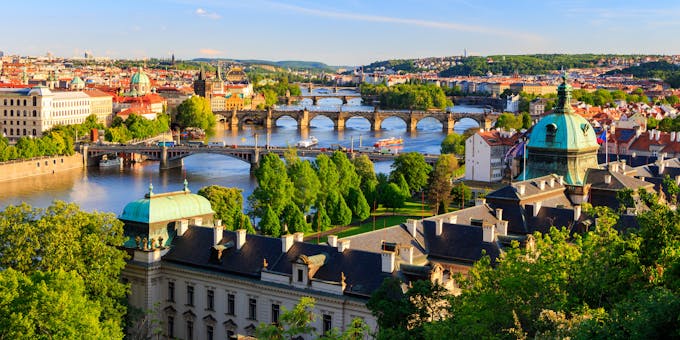 4. Included Tours
Our post-cruise trip came with a four-hour guided walking tour of Prague, starting from the castle and meandering through Lesser Town to Charles Bridge, and ending at noon at the Astronomical Clock. The weather was biting cold -- 25 degrees Fahrenheit -- but Petyr kept us moving and interested, with wry commentary (the shot of Becherovka liqueur he gave us in the middle certainly helped). He was as good, if not better, than any private tour guide we would have found on our own. The trip also included a gala dinner at Lobkowicz Palace.
5. Time to Go It Alone
What's great about a post-cruise tour is that you no longer feel the need to stay with the pack. The itinerary comes with a full day of free time, and you can always opt out of the gala dinner (which we did, to go on an excellent Czech Beer Tour booked through TripAdvisor's sister company Viator.com). Besides shopping the markets -- which in Prague are mostly food, not crafts or ornaments -- we visited the Mucha Museum, conveniently located near our hotel, where we learned about the Czech artist who became the poster child for Art Nouveau at the turn of the 20th century. There's no shortage of things to do in Prague, and having large blocks of free time on your own helps you do what you want to do.
6. Concierge Service
That being said, Prague is also so touristy that it takes an expert to help you find some of the less trafficked places to eat and drink. Petyr gave us some good suggestions to get us started (our beer guide Tom Morris also wins points here). He was on hand to give us our flight information and ran office hours in the hotel lobby for people who had questions -- he directed our brother-in-law to a pharmacy and also a shop to buy an extra suitcase.
7. Camaraderie
If you've made friends on the cruise, it's fun to continue the good cheer after you leave the ship. We saw other cruisers going out for beers together, making plans to meet for dinner and giving emphatic hugs before leaving for the airport. Taking a post-cruise trip means you don't have to feel sad once you disembark the ship because there's still lots of fun ahead.