(3:05 p.m. GMT) -- For seven days in early November Marella Cruises' 34-year-old Marella Dream went into dry dock in Cadiz, Spain. While the dry dock was mainly for regular mechanical maintenance, it gave contractors and crew the opportunity to spruce up the ship's interior, too.
New additions include fresh sun loungers on Deck 11 (more new sun loungers are set to be added in The Sun Lounge); plush new velvety upholstery in Tides bar; water dispensers added to decks with cabins; USB ports installed in The Coffee Port for passengers to charge smartphones and tablets, and stylish new sun pods in The Sun Lounge.
The 1,533-passenger ship is a firm favourite among Marella Cruises' devotees, with many repeat passengers opting for Dream over the line's newer, bigger, more glamorous ships.
Richard Watkins, the ship's captain, told us on our recent sailing: "Marella Dream has a lot of life left in her yet. There are no plans to retire her. In fact, Marella is investing in the ship with an even bigger refurb planned."
We're just back from a partial sailing of a seven-night "Canarian Flavours" itinerary and here are six things we loved about our experience.
---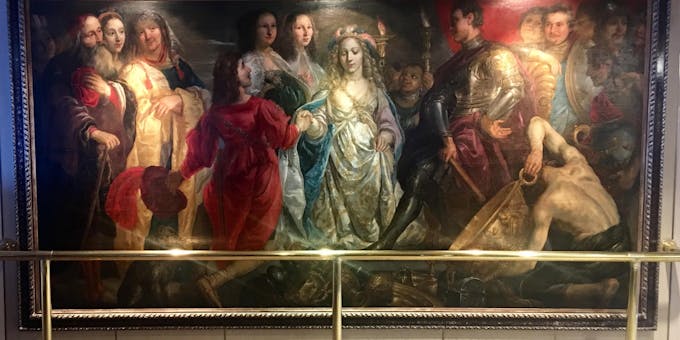 The Ship's Art Collection
We were in awe of Marella Dream's art collection, which wouldn't be out of place on display at The British Museum.
Artwork is eclectic -- from a 16th century oil on canvas by Dutch painter Maerten de Vos called "The Marriage" to racier pieces that line cabin corridors -- and most of it inherited from Holland America Line (Dream sailed as Westerdam for HAL in the 1990s), hence the Netherlands connection to many of the pieces on the ship.
Look out for the beautiful "Bird in Bamboo" silver leaf paper screens dating 1800 from Japan and the 17th century ebony cabinet from Italy on Deck 8. We were also drawn to an unusual cosmic-carpeted wall hanging on Deck 12.
The Itinerary's Hidden Gem -- La Gomera
We discovered a hidden gem in the Canary Islands thanks to this really lovely itinerary, Canarian Flavours, that doesn't just call on the main islands of Tenerife, Gran Canaria and Lanzarote, plus Madeira, but the lesser-known island of La Gomera, too.
The ship docks in the centre of the sleepy port of San Sebastian. Its quaint streets are filled with colourful old buildings and houses, with a main street of bars, restaurants and shops and a square at one end.
We took part in a cruise line-sponsored shore excursion that included a walking tour of the town followed by a coach tour of the island's lush interior landscape.
The island is famous for being the location from where Christopher Columbus set sail to find the New World in 1492 and this is what our walking tour focused on. The town honours the famous explorer with two statues and there's a church we visited where it's said Columbus attended mass before setting sail for America.
Leaving San Sebastian on a coach we were soon immersed in a sub-tropical rainforest as we drove into the mountains via eye-wateringly steep roads. Our journey took us through lush banana plantations and into the Jurassic Park-like Hermigua Valley.
Passengers are driven to various lookout points, including Mirador El Rejo where it's possible to see Tenerife and Gran Canaria on a clear day (we could see both islands!).
The tour (and the island) is wonderful -- scenic and educational -- and worth every penny of the £35 fee.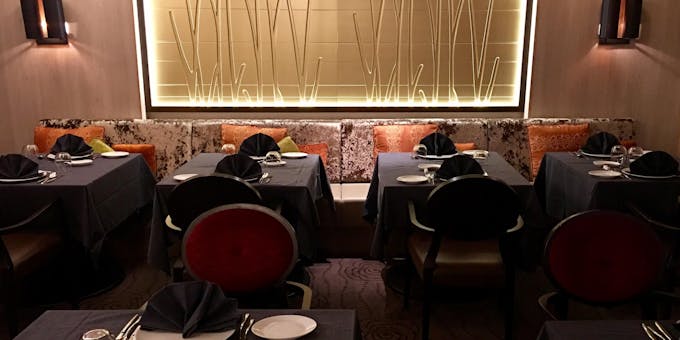 Kora La Specialty Restaurant
We were especially impressed with the ship's Asian restaurant, Kora La, that focuses on Indian cuisine.
Kora La is stylish with the feel of an upmarket restaurant that you'd find in, say, London or Manchester. The lack of natural light works well, too, setting a more intimate, moody tone.
We found wait staff here among the most attentive on the ship and nice touches include a "magic" hot towel that rises when hot water is poured over it to freshen up to start and a presentation of teas to finish.
The menu includes a selection of starters, main courses, desserts and sides, with dishes including chicken satay, Kerala-style king prawns, Madras fish curry, Punjab-style roast chicken and slow-cooked beef rendang. There's also a selection of specialty curries, including lamb Madras, chicken Kashmiri and prawn Vindaloo.
When ordering, waiters ask passengers if they prefer their curry mild, medium or hot and if you prefer less heat to a dish that is typically made hot, or vice versa, the kitchen will tailor that dish to your taste.
Kora La serves up the whole package with an ambiance that is spot on. We're just sorry we didn't see more passengers dining at Kora La on our sailing.
The Ship's Crew
Marella Dream's crew are among the warmest and most welcoming we've encountered and we were delighted to recognise some faces from our August 2016 sailing onboard Marella Celebration.
Service at the ship's main dining room, The Orion Restaurant, and its specialty restaurants (Kora La, Mistral's and Hot Stone) was consistently faultless, with servers taking the time to chat to and get to know passengers.
The Broadway Theatre & Entertainment Team
The Broadway Theatre on Marella Dream is a two-tier space with semi-circular seating and dramatic draped curtains on stage. With an authentic West End feel, the Broadway Theatre perfectly set the scene for some superb productions.
We were blown away by the ship's entertainment team and the consistently flawless performances they delivered in shows such as "Moulin Rouge" and "International Music Awards."
The theatre gets packed out -- even 15 minutes before the start of a show it can be difficult to find free seats -- so get there early to get a decent seat.
Classic Elegance
Marella Dream is a child of the eighties -- which is practically vintage in cruise ship years -- but the vessel hides its age well, while also embracing its more traditional features.
We adore the ship's beautiful teak doors and decking on Decks 8 and 9. The doors are complemented with brass-rimmed portholes that are rarely seen on newer ships of today.
Instead of coming off as dated, for the most part, the ship feels elegant and passengers love this quality about it.
In a show of hands one evening, the captain asked passengers in the Broadway Theatre, "Who has tried the line's newer ships, Discovery, Discovery 2 and Explorer?" While a handful of passengers said they had, there was a unanimous theatre-wide cheer when the captain asked: "Who prefers Dream?"
---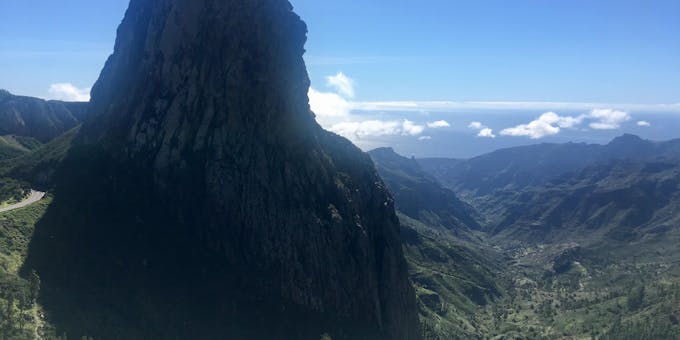 Marella Dream is currently sailing two seven-night Canary Islands itineraries -- one featuring Madeira and the other Morocco -- through to May 2019 when the ship moves to Palma to offer seven-night Western Mediterranean sailings.