(12:46 p.m. EST) -- MSC Seaview, the second in MSC Cruises' Seaside-class of ships, made its debut in June this year and spent the summer and fall in the Mediterranean; it now heads to Brazil where it will be based for the winter.
Cruise Critic was on for the christening and launch, and were keen to get back onboard to see how it was settling in six months later.
We were also especially interested in checking out the ship's exclusive Yacht Club in light of the recent announcement that the line plans to build four new 1,000-passenger ultra-luxury ships based on the Yacht Club concept. (The Yacht Club is private, key-card entry only space for the line's top-paying passengers. As well as suites, it also includes a lounge, dining room and top-deck area with outside dining, a pool and hot tubs. Along with its sister ship, MSC Seaside, Seaview boasts the joint-largest Yacht Club of the fleet, with space for 300 passengers.)
"It is off the back of the great success of our ship-within-a-ship luxury concept that our guests asked us to enter into the ultra-luxury segment, as anatural evolution of the MSC Yacht Club," said Pierfrancesco Vago, MSC Cruises ' executive chairman.
We wanted to know whether the Yacht Club concept -- which by its very nature is exclusive -- could work when applied to a 1,000 passenger ship?
We didn't stay in the Yacht Club, but we did enjoy a day pass to experience it all during our short Mediterranean sailing onboard MSC Seaview.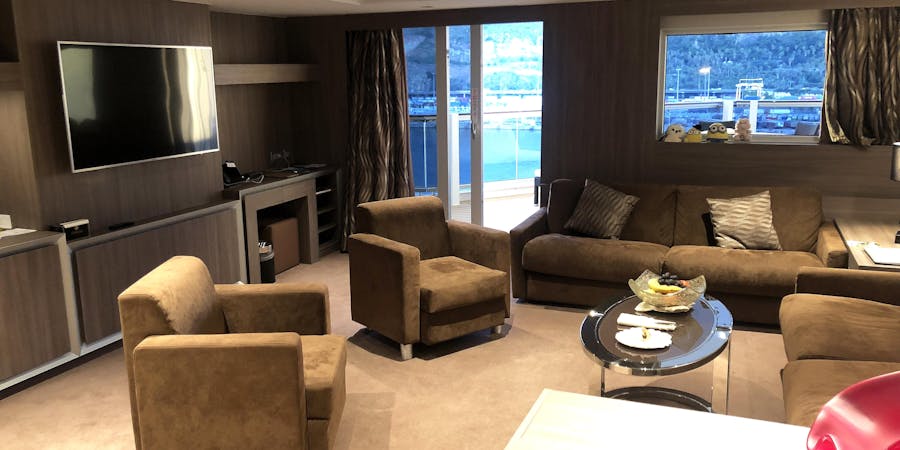 Exclusivity
The Yacht Club, as a distinct space, debuted on MSC Meraviglia in 2017. With Seaview (and Seaside before it), MSC has taken the concept to the next level -- increasing the space-to-passenger ratio, creating a beautiful, dramatic double-deck space for the lounge and dining area, and expanding the huge top deck area where you'll find a pool and two hot tubs, as well as acres of sunbathing space, a buffet for breakfast and lunch and plenty of tables to eat at.
It feels special -- and passengers are made to feel special -- with butler service, personal greetings, intuitive service (they soon get to know your drink preferences, for example). In short: It feels like a luxury experience, and is available to just 300 passengers onboard a ship with more than 4,000 passengers.
You could, if you so choose, spend most of your time here, venturing out only to the specialty restaurants (conveniently situated on the same deck, opposite the Yacht Club entrance); the shows; the spa and gym; and for indoor and outdoor amusements such as waterslides or the 4D cinema. For everything else, all your needs are met here.
Indeed, we met a number of passengers who did just that; for them, it wasn't just the service and ambience, it was getting away from everyone else, that was the real luxury. So how would that translate if the entire ship -- albeit a smaller one -- was the Yacht Club?
As one passenger we spoke to put it: "If you apply the Yacht Club to a whole ship concept, especially at this level -- with 500 cabins -- then how are you going to make those 1,000 passengers feel special? The answer is you can't.
"The whole point of going through those doors, away from the rest of the ship, is you feel special. I'm worried that the new MSC ships will end up like a premium brand, not true luxury."
The passenger we spoke with pointed out that the lines at the top of the luxury market -- Silversea, Seabourn and Regent -- do not operate ships much over 500 passengers, Crystal being the one exception.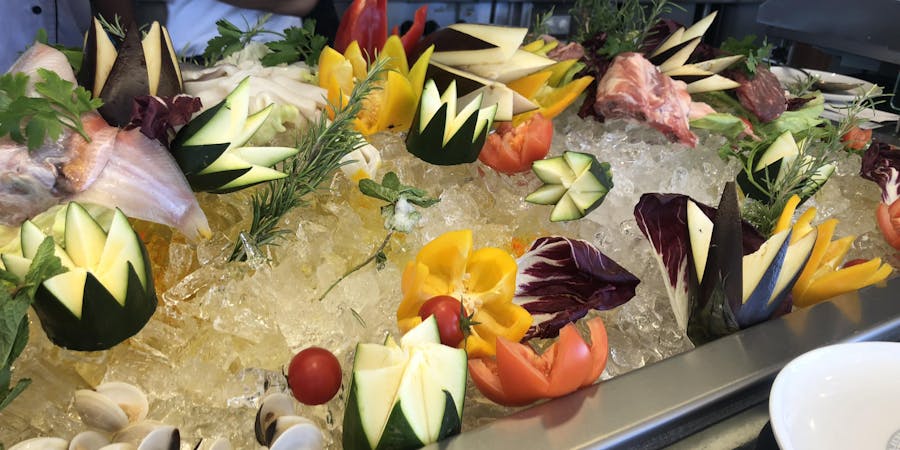 Food
There is also the question of food. Dining in the Yacht Club was superb, as good as in any specialty restaurant you'd normally have to pay for. But it's complimentary for Yacht Club passengers.
We loved the buffet service at breakfast and lunch. At the latter, you get to choose your fresh fish or meat and have it grilled then and there, and brought to your table.
Dinner was also outstanding. The knowledge of the waiters and the sommelier was particularly impressive -- the wines he selected for our dishes (which he also suggested) -- were absolutely spot on.
But this was in a small dining room serving a maximum of 300 passengers. Food elsewhere was not consistent across the entire ship, with big variations in both the Main Dining Room and even one specialty restaurant. And while we accept that there will always be off meals on a mainstream cruise ship that serves more than 4,000, there can't afford to be any bad meals on an ultra-luxury ship.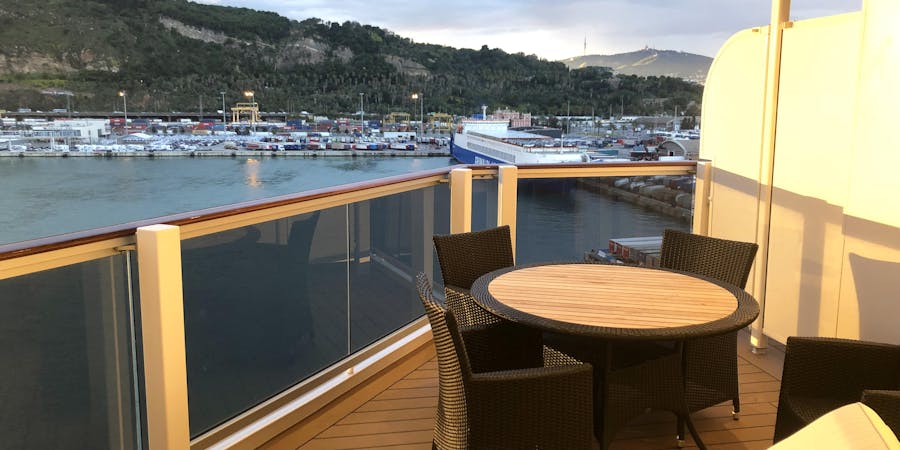 Service
Service in MSC Seaview's Yacht Club, overseen by Yacht Club director Tomasso, was faultless. As you enter the space, information about you flashes onto a screen visible to the receptionist, who then greets you by name. The first time this happened I was amazed, as I wasn't even staying in the Yacht Club. All the butlers knew my name and my preferred drink within a day, and I wasn't even an official guest.
It didn't end there -- the moment you sit down in the lounge, someone is beside you asking you what you'd like to drink (no waits at all); you're consistently greeted with a smile (again, this can't be said across the ship), and you're always asked how you are, or told see you soon. It's a happy atmosphere, and you can feel it.
So, can the Yacht Club feeling of exclusivity be recreated on a 1,000 passenger ship?
It'll be a tough trick to pull off, but we think MSC are certainly going in the right direction to achieve it. But the good news is there are a few years to go before the first of these ships launches in 2023 to get crew trained up and get shipwide food options up to scratch.